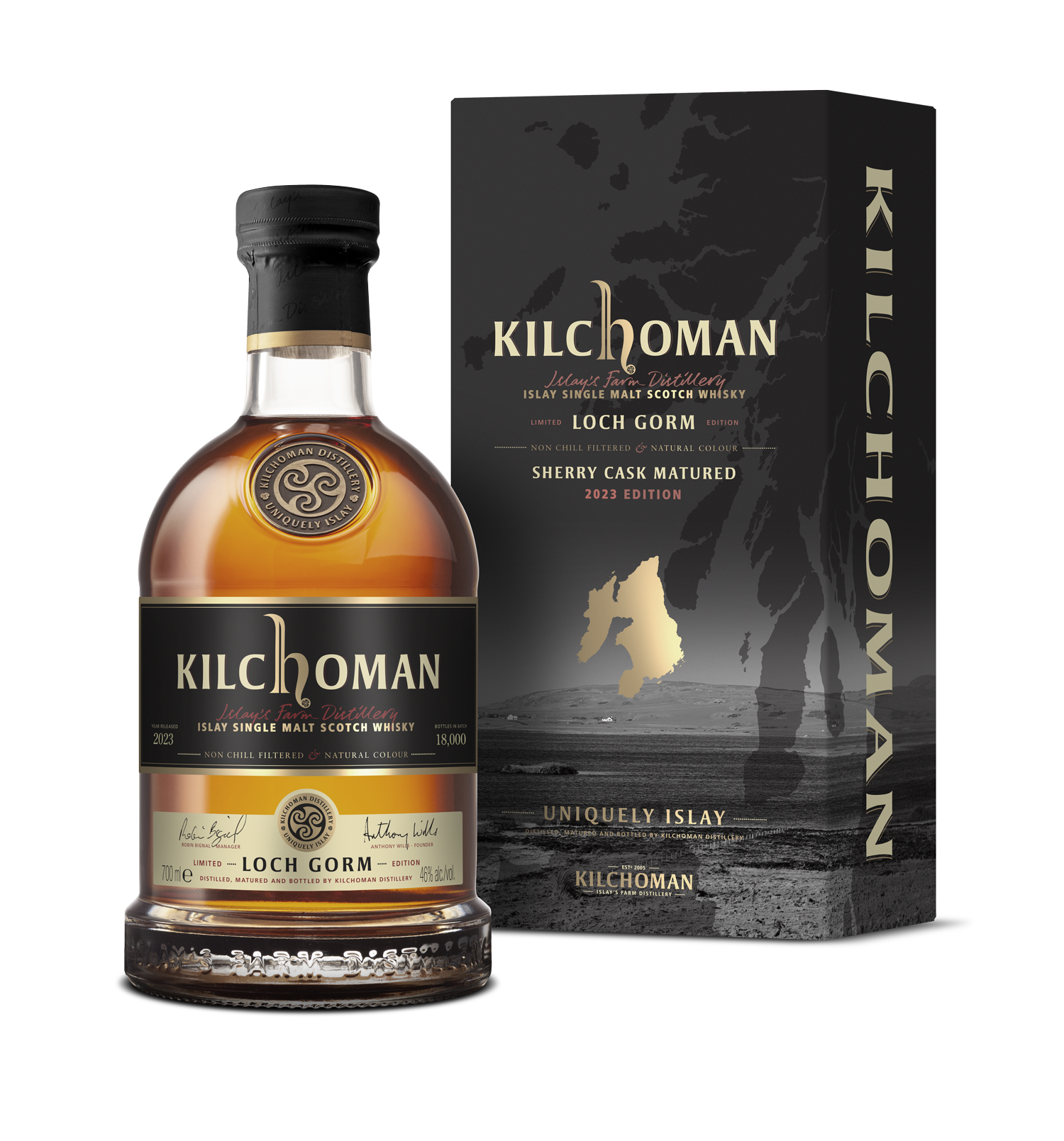 Loch Gorm 2023
Loch Gorm is the name given to our annual sherry matured limited edition.  Named after Islay's largest freshwater loch neighbouring the distillery, the dark murky colour of the loch's water is reflected in the rich coppery tones of our sherry matured Loch Gorm release.
Loch Gorm 2023
For the 2023 Edition Anthony and Robin selected a total of 22 casks, 8 distilled in 2013, 6 distilled in 2014, and 8 distilled in 2015.
NOSE

Hints of cacao with an essence of leather, black cherry and light smoke.

PALATE

Roasted hazelnuts, dark chocolate and roasted dark fruits give way to light ashy peat smoke.

FINISH

Balanced and long with fresh Islay sea breeze.
PEAT LEVEL

50 PARTS PER MILLION

LIMITED EDITION

18,000 BOTTLES
ISLAY'S BIGGEST FRESH WATER LOCH
Loch Gorm is Islay's biggest freshwater loch with an abundance of wildlife and dark peat coloured waters. The Allt Gleann Osamail burn, from which we collect our production water, is one of the loch's major tributaries.
"Each cask was chosen for its unique flavour profile which, when combined together with the other 21 casks, create a beautiful balance of rich fruity character with layers of classic Kilchoman, peat smoke and citrus sweetness."

ANTHONY WILLS, KILCHOMAN FOUNDER
OLOROSO
SHERRY CASKS
Loch Gorm is exclusively matured in oloroso sherry casks from the renowned bodega, Jose Miguel Martin. It is common for distilleries to use a variety of sherry producers but for our consistent quality and character, it is vital that we source them all from just one bodega. We select a combination of sherry butts and hogsheads from Jose Miguel Martin that provides two separate styles of maturation.
These ex-oloroso sherry casks impart a combination of heavy sherry notes, spicy dark chocolate, rich fruits and burnt sugar. This balances beautifully with the Kilchoman peat smoke and citrus fruits found within our farm crafted spirit.