Featured
What is a non-age statement single malt?
December 19, 2022

Before we dive into non-age statement (NAS) single malt, let's cover what an age-statement single malt is.

Once the distilling process is complete, the new make spirit is filled into casks and set aside in warehouses for maturation. Legally, the minimum age of the spirit must reach 3 years old. After this period, it is entirely up to the individual distillery to decide when to decant and bottle. Once bottled, if the distillery chooses to put an age statement on the label, Scotch whisky law declares that the youngest whisky used in the bottling, must be what is stated on the label. For instance, if 12-year-old, 10-year-old, and 5-year-old Single Malt were used in a vatting, legally, it should be marketed as a 5-year-old single malt as this is the youngest age included in the vatting, even if it was a small amount, this must be done.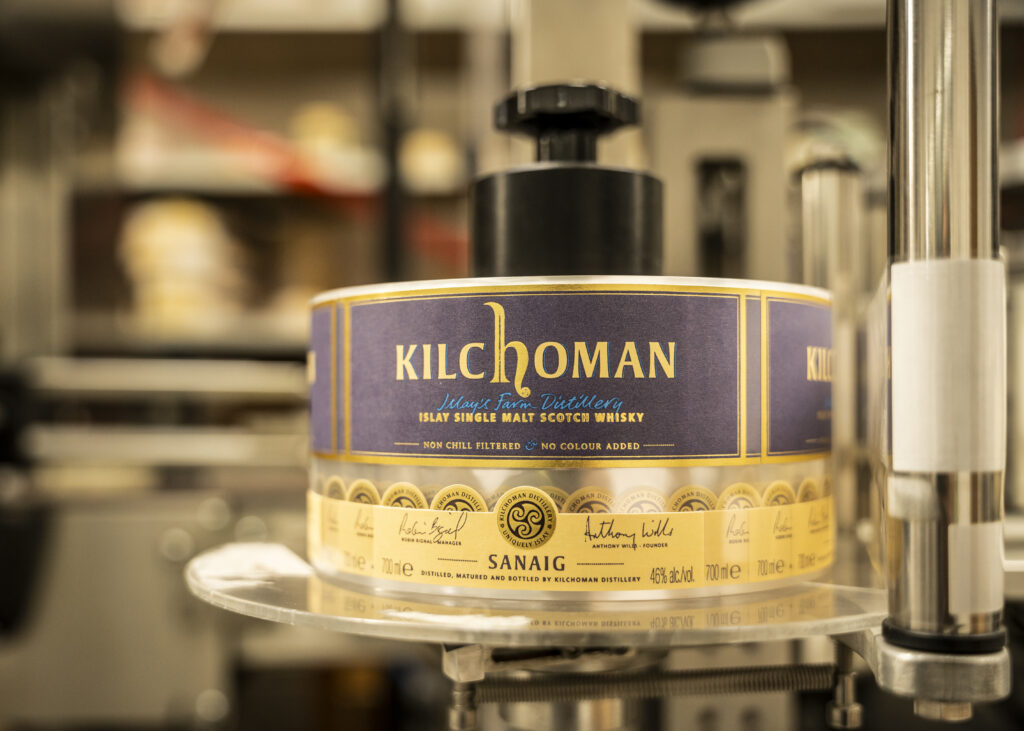 For years, whisky marketing has promoted older whiskies over younger to the global industry. Age statements, typically 10, 12, 15, have been considered a mark of perceived quality as a core whisky in a distillery's portfolio. Ages 18, 21, 25 and above have been promoted as 'higher quality' as historically, the messaging that the older a whisky is, the more value the liquid holds.  As the industry progresses, this belief is regularly being challenged. Although there are some excellent older single malts in the world, higher age doesn't always equal superior flavour.
A non-age statement whisky is when the spirit has been bottled without its maturation age being marked on the label. Often, several ages of spirit are brought together in a vatting pre-bottling and this can be described as a multi-vintage whisky. It's important to note that vatting/blending doesn't solely relate to blended scotch but also to Single Malt whisky (if all spirit being vatted together has come from the one distillery).
In the current whisky market, there is a significant rise in NAS whiskies. There are several reasons as to why this change has occurred; one being the global sales growth in single malt subsequently applying pressure on the industry to release more stock. This has resulted in older whisky stocks being used sooner than projected. Many distilleries simply therefore don't have access to the aged stock they once did. Additionally, NAS has allowed much more flexibility for distillers and blenders to be creative when choosing what to release from their warehouses. For Kilchoman, releasing NAS single malt, gives Anthony additional flexibility in deciding which casks to use in each vatting.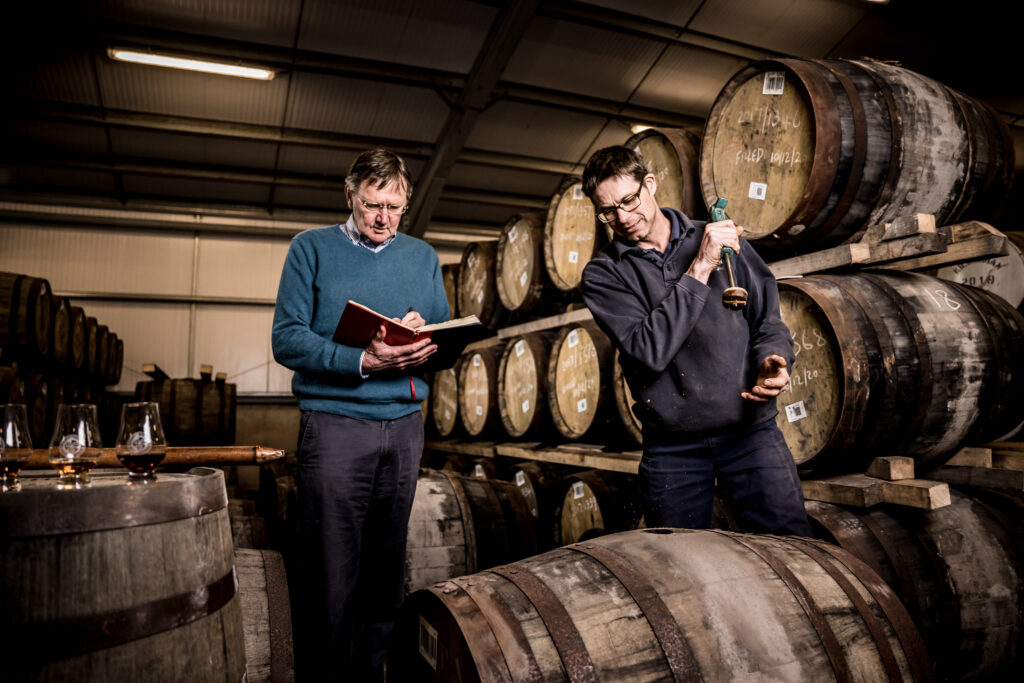 Having an arbitrary age statement on a bottle of our single malt was never the intention. Although as a distillery it is incredible to reach these milestones, Anthony's vision for Kilchoman was to produce a single malt that focused purely on flavour and a style that hadn't been showcased in the Islay category in the past; young, fruity, and spirit-forward. All while being balanced, demonstrating an elegant expression of a heavily peated Islay Single Malt. All of these qualities can be achieved – arguably better – when presented as a NAS, without an age statement deciding when the time is correct to bottle. Our core releases, Machir Bay and Sanaig proudly represent their NAS status. These two single malts demonstrate a flavour-first mentality, and not just releasing a younger whisky to accelerate the process.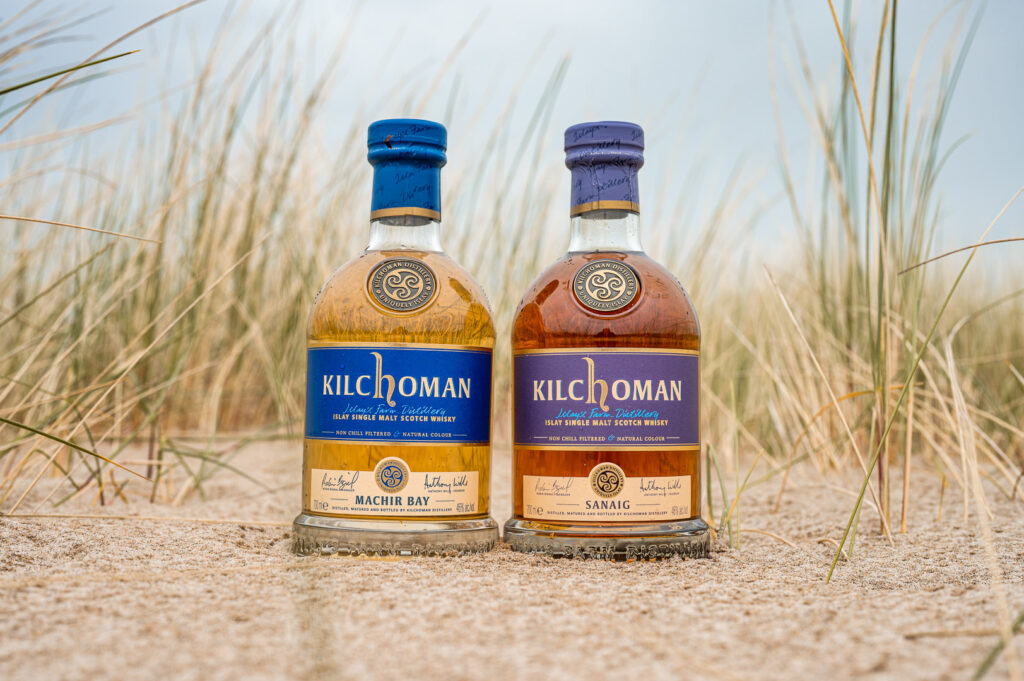 When producing an age-statement whisky, the main aim is to achieve a consistent flavour profile with each vatting. Our goal is to a maintain a certain style for Machir Bay and Sanaig but this is not decided simply by the age of casks, welcoming subtle differences between each vatting. Using the NAS title means that we can use a variety of ages. For example, Machir Bay typically sits between 3 – 8 years old. For those of you who have tasted some of our earlier batches, you will have noticed a natural evolution of flavour within Machir Bay and Sanaig as the age profile has changed over time. Machir Bay remains a 90% Bourbon, 10% Oloroso Sherry maturation split while Sanaig represents a 70% Bourbon, 30% Oloroso Sherry ratio.
It's important to note that as the spirit matures it naturally will take on more influence from the oak. As mentioned earlier, Kilchoman was designed to reach its peak maturation at an earlier age. When experimenting with cask types, as the maturation length begins to rise, we find that it's a balance to ensure we gain the correct amount of influence from the oak, yet our spirit and house style can easily be discovered. Often when using European oak as finishes, the spirit can become overpowered should it be left for too long, losing the Kilchoman house style. All of this comes down to capturing the flavour which isn't determined by an age on the front of the bottle.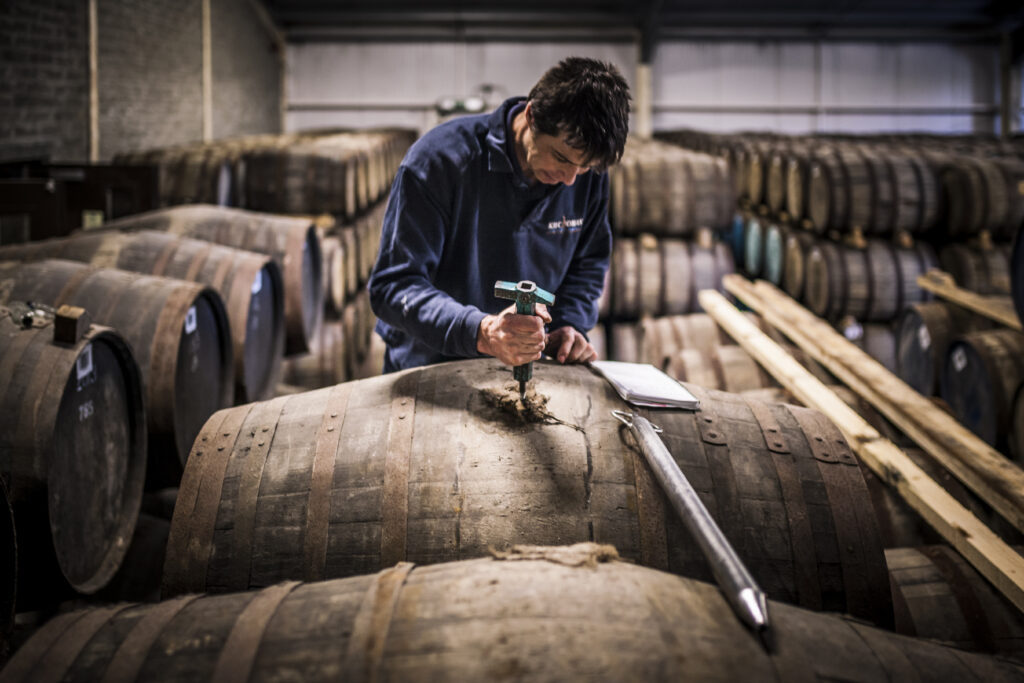 If we were to use lower quality casks or tired oak, we would expect to need to mature for a longer period for the cask to have a noticeable impact on our spirit's flavour. Sourcing high quality oak, often direct from the previous distillery or bodega allows for a shorter maturation period with more influence.
Each year at Kilchoman we will release a variety of limited-edition bottlings. You may have tasted our PX Sherry, STR or Port cask matured releases. While we openly discuss the maturation and age on our packaging, again, these single malts aren't driven by an age statement. We mention the year that the whisky was released.
Ultimately, it all comes down to the quality of the single malt in the bottle – whether that happens to be an age-statement or a non-age-statement – the taste should speak for itself.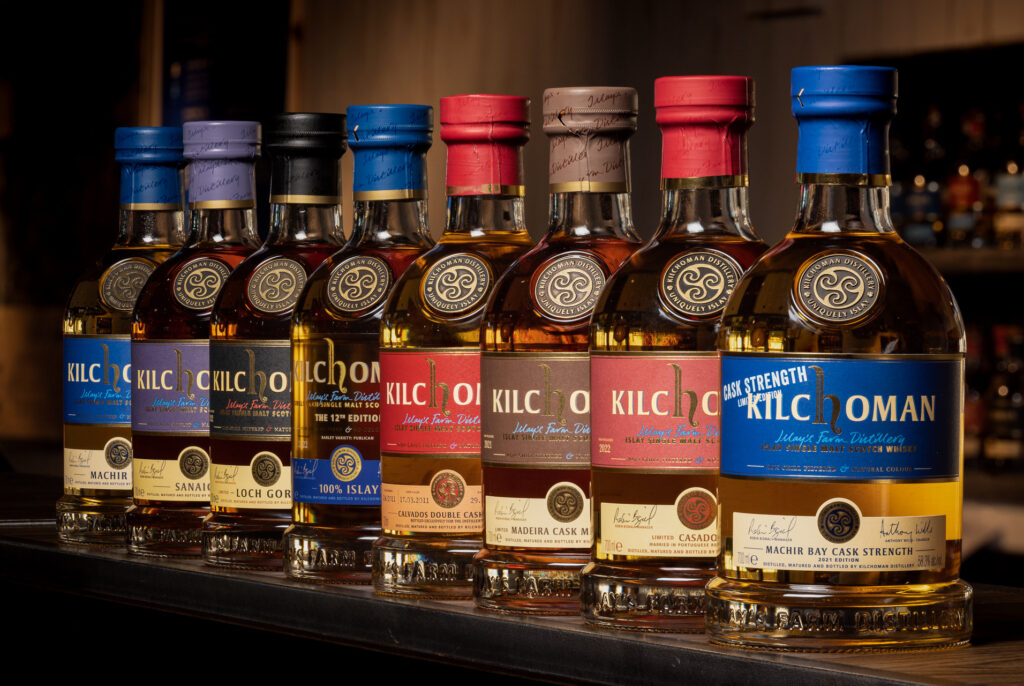 Stay in the know and be amongst the first to hear about new limited releases –
READ NEXT
Featured
100% Islay 13th Edition
The 100% Islay 13th Edition was distilled from barley grown on the farm at Kilchoman in 2012, 2013 and 2014, it was then matured for a minimum of 8 years before 44 bourbon barrels were selected for this year's release of bottles. "The 13th Edition is the first release since…
September 11, 2023
READ FULL POST