Featured
Sanaig & Machir Bay: Award Winning Islay Single Malt Scotch Whiskies
June 16, 2022

It's smiles all round as the awards keep coming!  Sanaig was named 'Best Islay Single Malt – No Age Statement' and awarded the highest 'Master Medal' at the Spirits Business Scotch Masters 2022.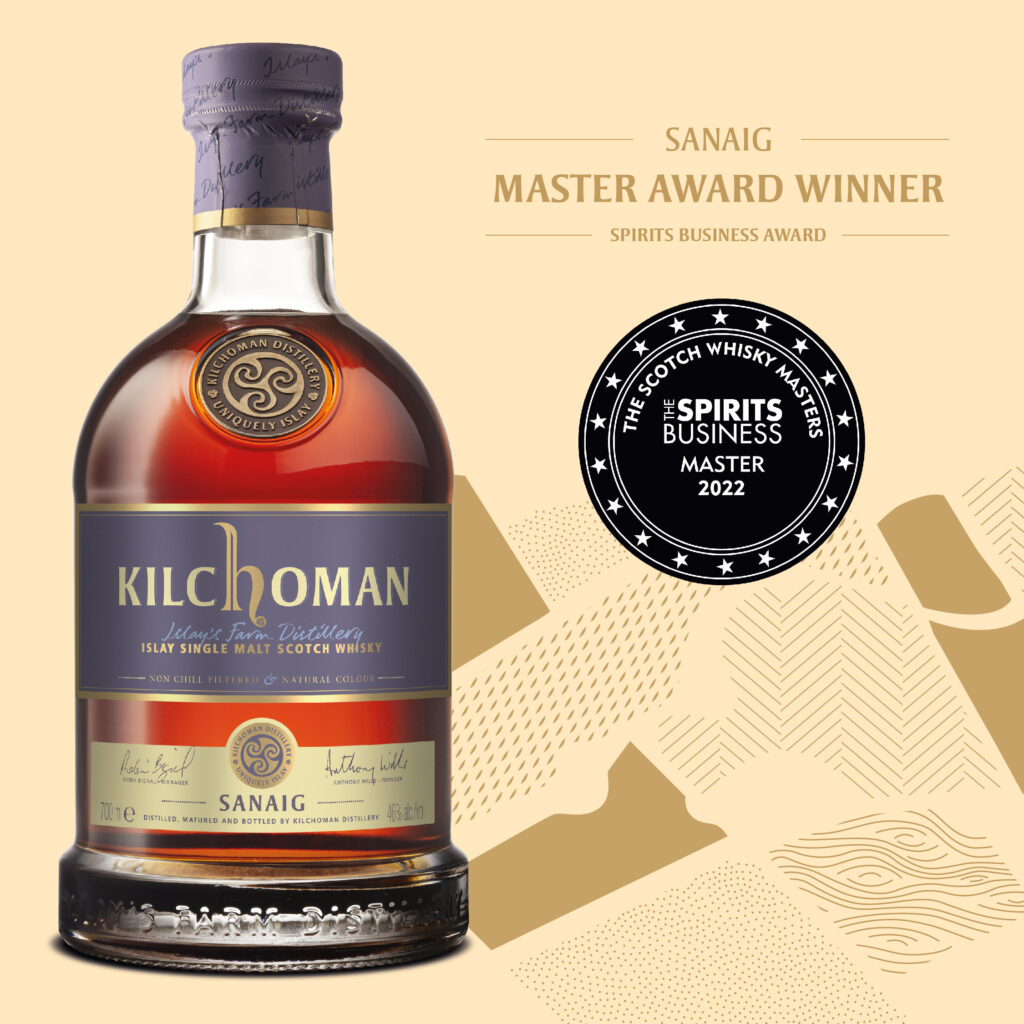 As many of you will already know, Sanaig is part of our core range and is a vatting of both sherry and bourbon casks.  The high proportion of Oloroso sherry influence adds a balance of dried fruits and spices to the classic Kilchoman citrus sweetness and peat smoke character.
Sanaig was not the only Kilchoman release picking up an award in the Spirits Business Scotch Masters 2022, Machir Bay was a 'Gold Medal Winner'.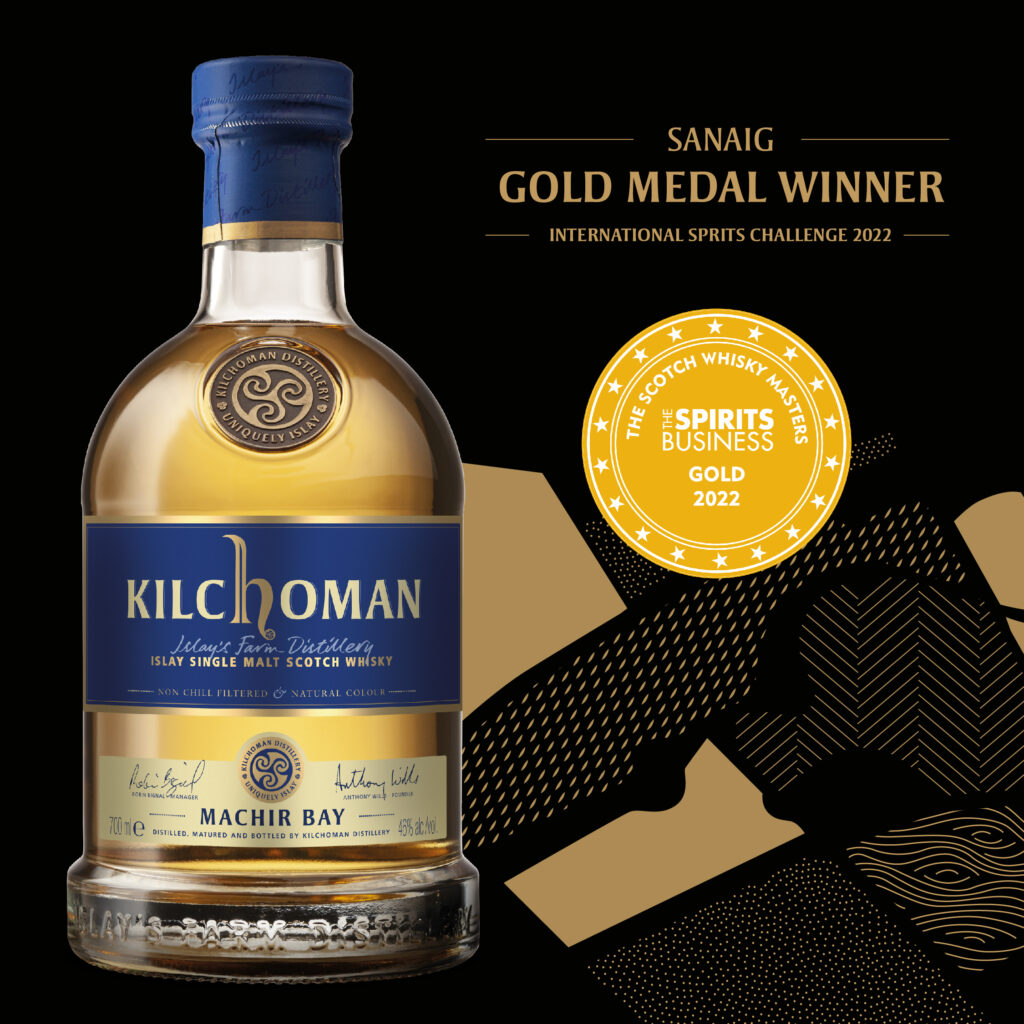 Machir Bay is also a combination of both bourbon and sherry casks but it has a vatting of a high proportion of bourbon barrels which creates a distinct balance of classic Islay character and fresh floral complexity.
If you've tried either of these whiskies we'd love to hear what you think over on our social media channels, we're on Facebook, Instagram, Twitter and TikTok.
Sanaig and Machir Bay can be located in a number of countries around the world.  You will find a list of retailers and distributors on our map or you can get in touch with us for more information – info@kilchomandistillery.com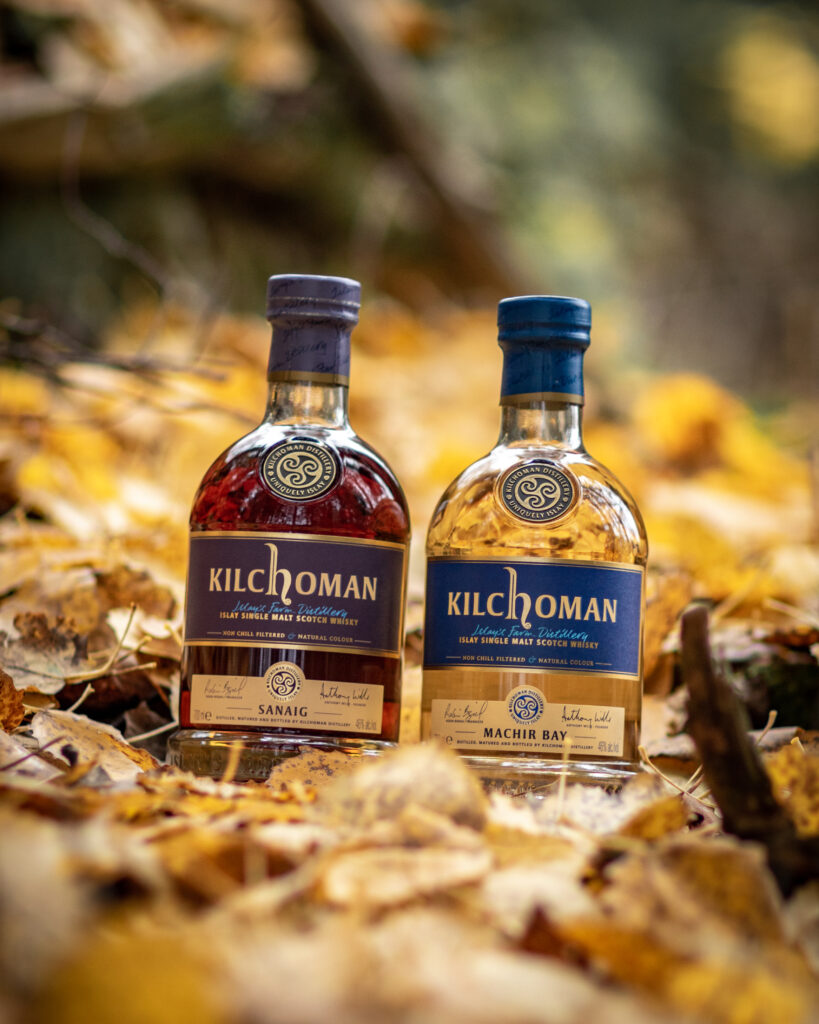 Click here to join our Kilchoman Club and be amongst the first to know about new releases as well as having access to exclusive Club Release bottlings.
READ NEXT
Featured
100% Islay 13th Edition
The 100% Islay 13th Edition was distilled from barley grown on the farm at Kilchoman in 2012, 2013 and 2014, it was then matured for a minimum of 8 years before 44 bourbon barrels were selected for this year's release of bottles. "The 13th Edition is the first release since…
September 11, 2023
READ FULL POST