Featured
Live Whisky Tasting at Home
January 29, 2021

Join us for another 'Live Tasting' on Thursday 18th February at 7pm Islay time.

Taste along with your Kilchoman Tasting Glass as we take you through two of our Core Range whiskies and two 2021 Pre-Release samples, explaining how we make each whisky and what unique character and flavours can be found in each dram. You can order your whisky tasting packs from our online shop – click here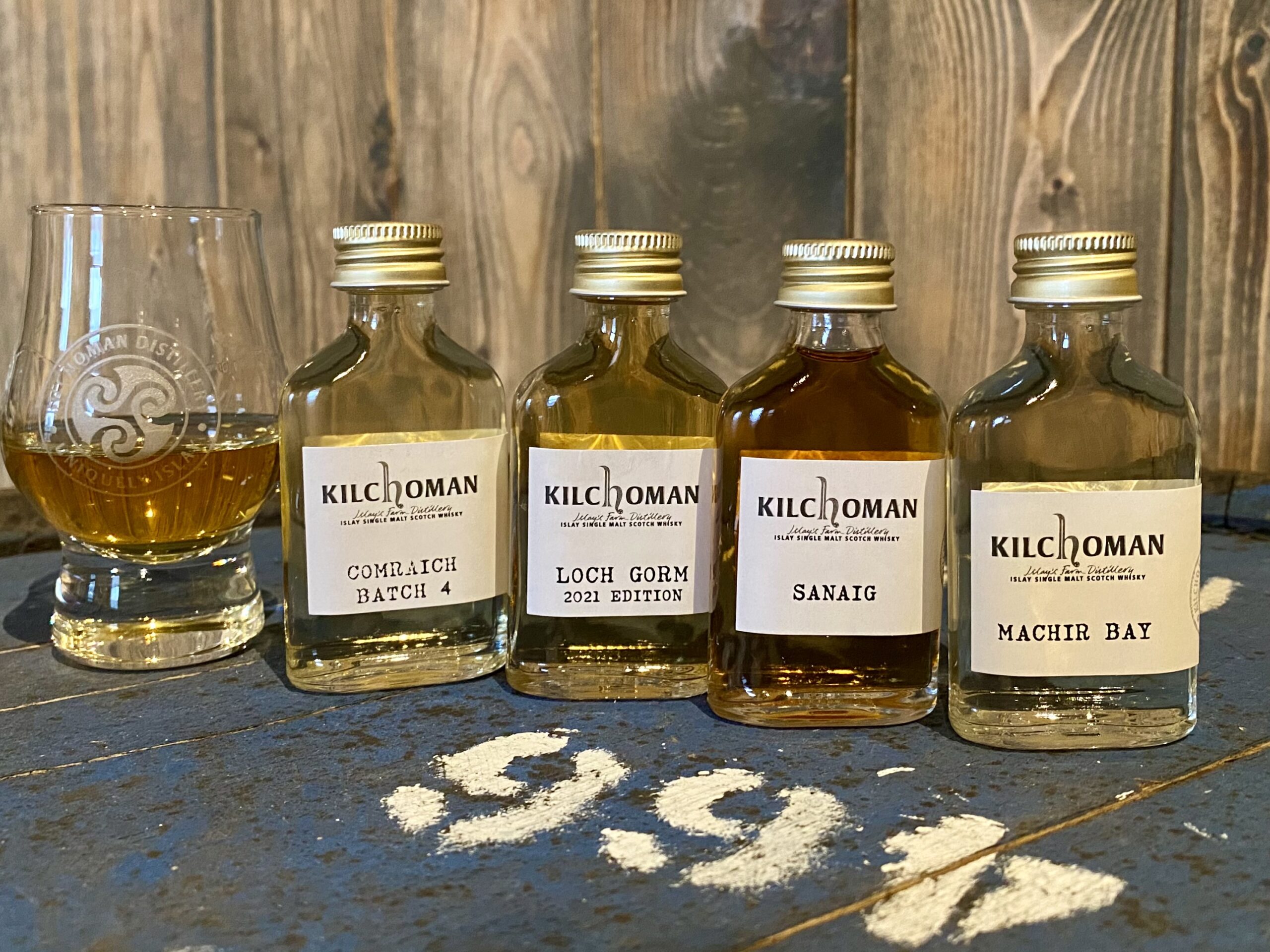 Machir Bay – 46% (20ml) – Our signature peated single malt is a vatting of Kilchoman matured in a high proportion of bourbon casks with a small sherry cask influence.
Sanaig – 46% (20ml) – Although also matured in both sherry and bourbon casks, Sanaig has a high proportion of oloroso influence, giving a vastly different character to the whisky.
Loch Gorm 2021 – 46% (20ml) Loch Gorm is our annual limited edition matured entirely in sherry casks. The 2021 edition (due for release in March) is a vatting of 24 oloroso sherry butts filled in 2011 and 2012.
Comraich Batch 4 – 55% (20ml) This range is exclusively available through our Kilchoman Comraich bars. We have partnered with some of the best whisky bars around the world, offering a wide range of Kilchoman single malts. Click here to learn more about the Kilchoman Comraich and find your nearest bar.
Why not pair your drams with some delicious chocolate?  Two of the COCO chocolate bars that we paired with our core range whiskies at the end of last year are now available to order from our online shop.  The Atlantic sea salt and lime milk chocolate pairs perfectly with our Machir Bay whisky and the spiciness from the nutmeg, allspice and cloves of the Haggis dark chocolate bar works beautifully with the sherry cask influence of Sanaig.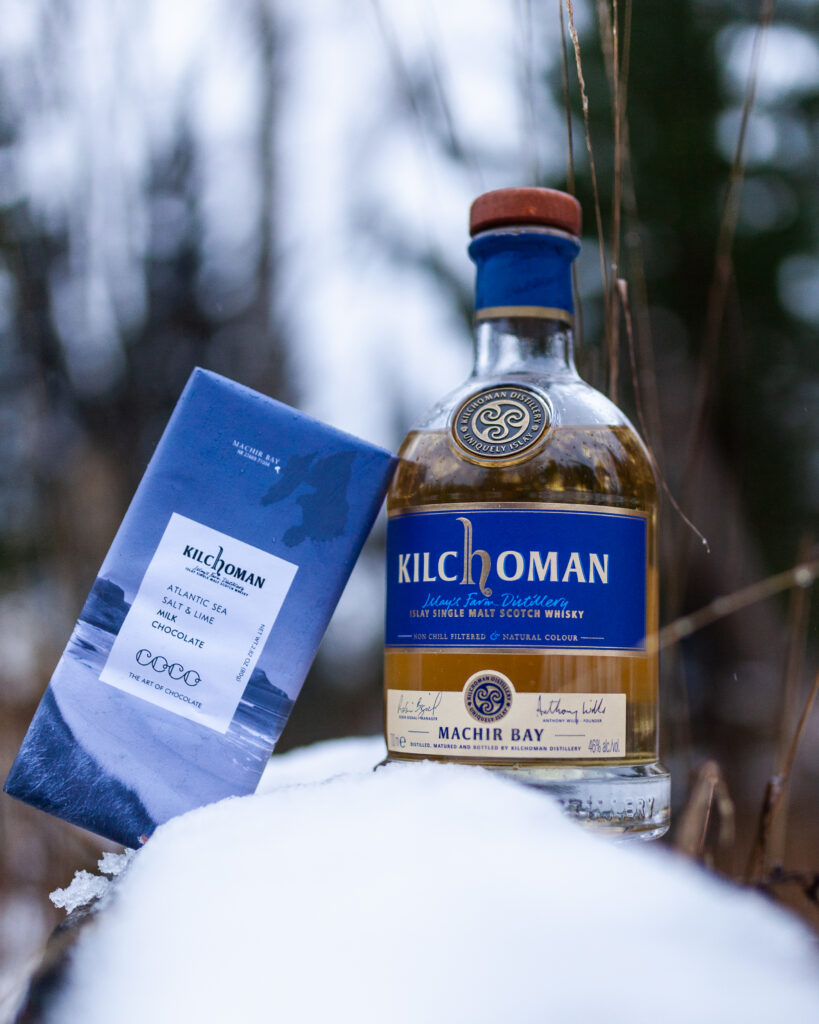 READ NEXT
Featured
The Kilchoman 16 Years Old
This is a proud moment for all at the distillery as we release our oldest global bottling to date. A combination of 21 casks have been maturing for over 16 years, predominantly ex-bourbon barrels with a hint of ex-oloroso sherry, creating a perfectly balanced single malt. With a marriage of…
November 6, 2023
READ FULL POST