The ruined Kilchoman Church stands proudly beneath the cliffs of Creag Mhór, half a mile west of the distillery. Chief amongst its artefacts are Sanctuary stones dating back to the 800s. Such sanctuary stones were commonplace in medieval times, marking an area of 'Comraich' or sanctuary in the local Gaelic language, safe from harassment and arrest.
Kilchoman Comraichs are a collection of sanctuaries, sheltered from the commotion of the outside world, dedicated to the enjoyment of Kilchoman Single Malt. Kilchoman Comraich establishments serve as bastions of Kilchoman with exclusive access to the Kilchoman Comraich batches. These are available exclusively from Comraich bars along with a wide range of other Kilchoman releases.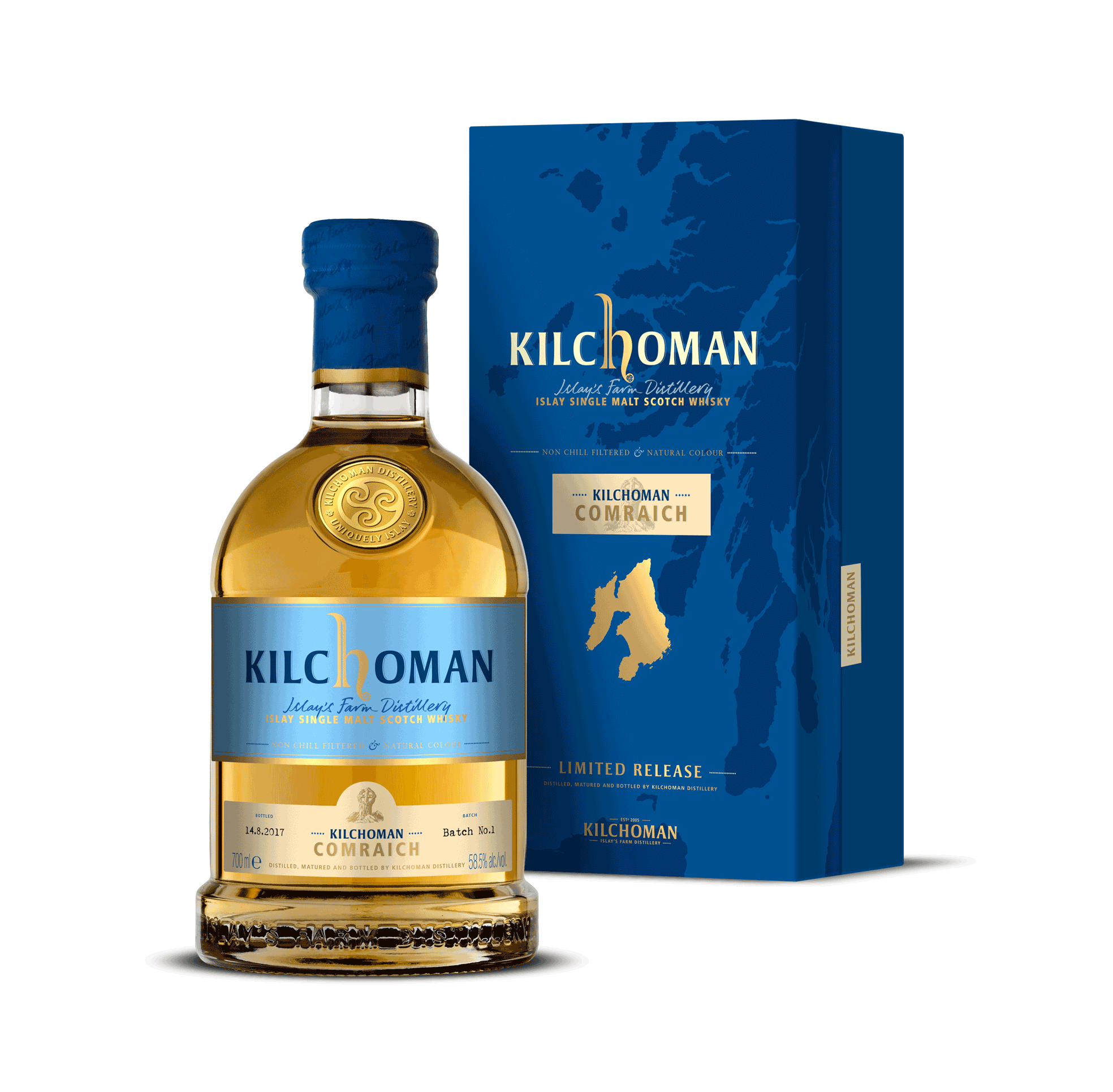 No.4 /2021
Batch No.4 is a vatting of three 2011 bourbon barrels, all over nine years of age. These casks are
bottled at their natural cask strength, 55% abv.
Batch No.1 of the series is a combination of one nine-year-old oloroso sherry butt and two ten-year-old bourbon barrels – 55.5% abv.
Batch No.2 of the series is a vatting of three consecutive eight-year-old bourbon barrels - 55.3% abv.
Batch No.3 is a Single Farm Single Malt, a combination of oloroso sherry and bourbon 100% Islay casks filled in 2008 and 2010 - 55.7% abv.