Featured
Award Winning Whiskies, again!
June 2, 2023

The 2023 awards season is well underway and we are extremely pleased to announce that our Machir Bay Single Malt has yet again been presented with a gold medal by The Spirits Business Scotch Whisky Masters (2023) together with our 100% Islay 12th Edition (released September 2022) which has also taken home a gold medal in the same competition. To receive these gold medals is a special moment and one that our team at Kilchoman are proud of.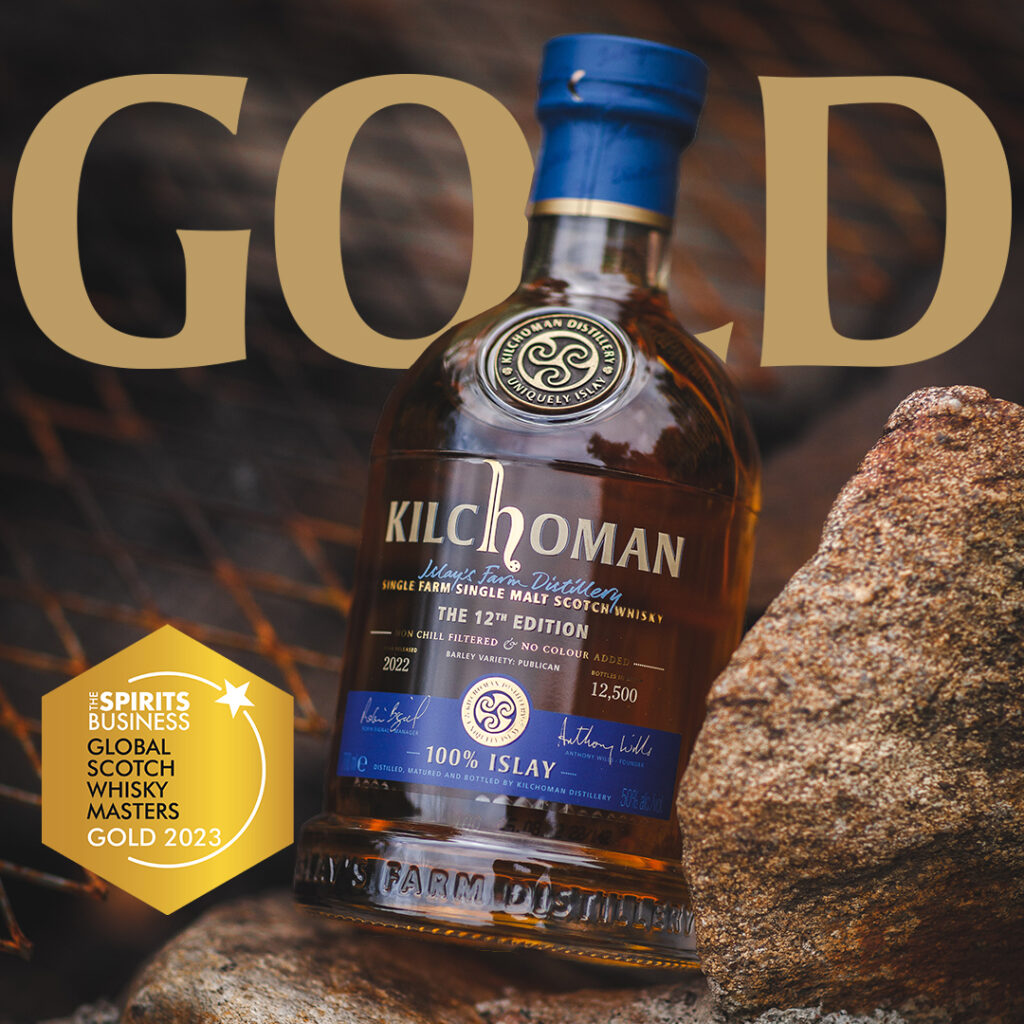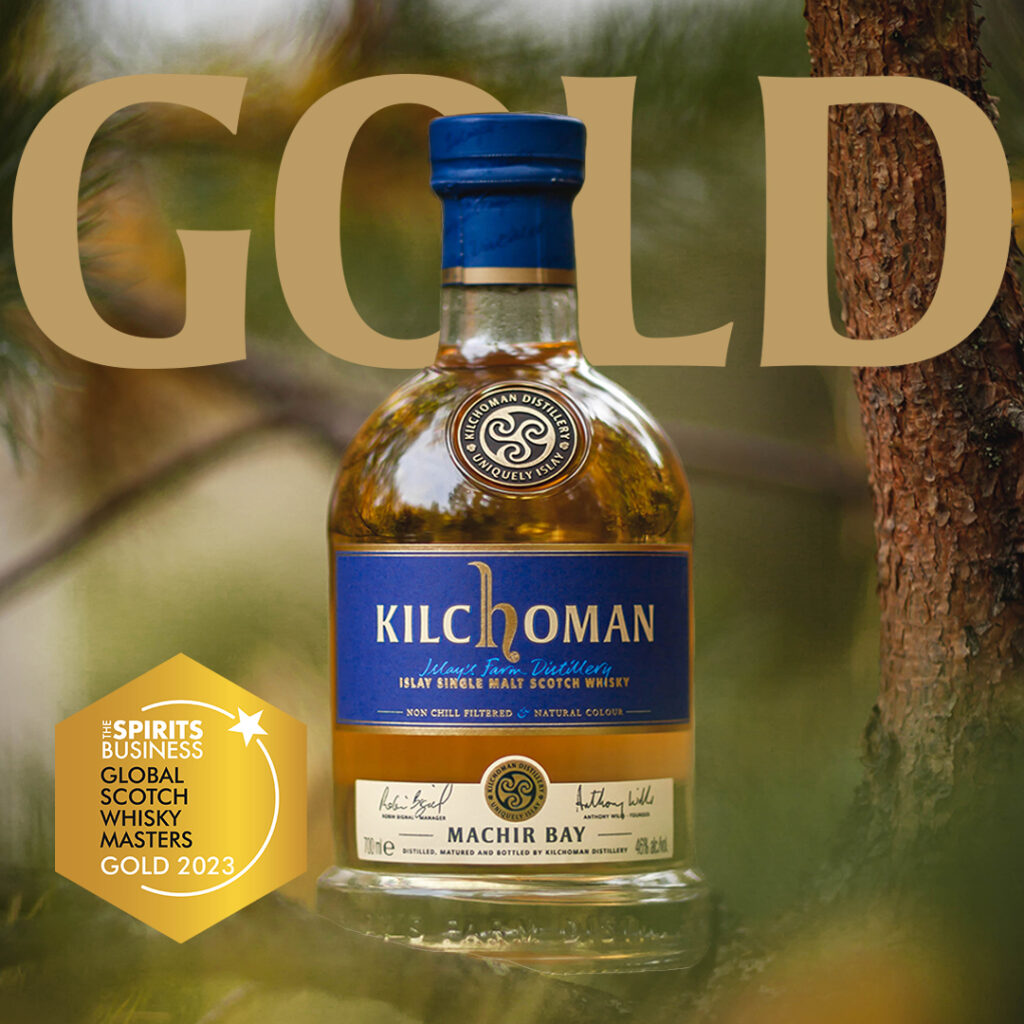 Machir Bay has been Kilchoman's core release since 2012 and since launching, has naturally evolved over the last 11 years. Named after the unmistakable beach which can be found a short 5-minute drive from the distillery, our Machir Bay is created from 50ppm malted barley. After distillation, the spirit spends its life maturing independently in our on-site warehouses for a 5-7 year period in both Bourbon casks and Oloroso Sherry hogsheads. The recipe contains a 90% bourbon barrel profile alongside a 10% Oloroso influence. It is then bottled as a NAS (non-age-statement) at 46%ABV. Machir Bay is a whisky that represents Kilchoman's style; rich citrus fruit, balanced with classic, lingering dry Islay peat smoke.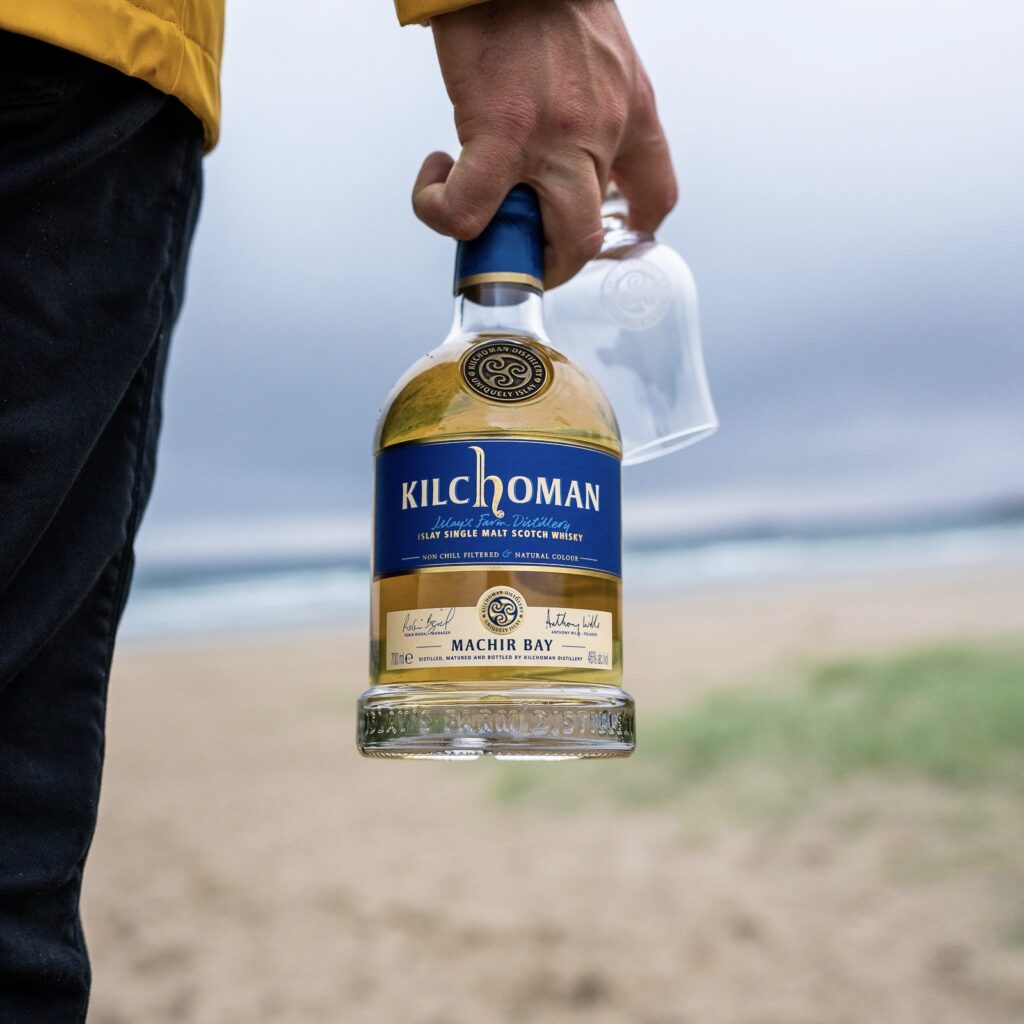 Our 100% Islay releases represent the revival of traditional farm distilling. 100% Islay editions are created using our own homegrown Islay barley before malting, distilling, maturing, and bottling on-site at the distillery. Kilchoman Distillery is the only Single Farm Single Malt from Islay and each edition is an acknowledgement to the full team both on the farm and at the distillery. The 100% Islay releases are created using 20ppm malted Islay barley. The 12th Edition was matured for a minimum of 8 years in 29 Bourbon barrels and 6 Oloroso Sherry butts, bottled at 50%ABV and a release total of 12,500 bottles. This edition of 100% Islay combines elegant peat smoke, salted caramel, green fruits, and a creamy, malt-driven profile.
We will be releasing our next edition of 100% Islay in Autumn later this year!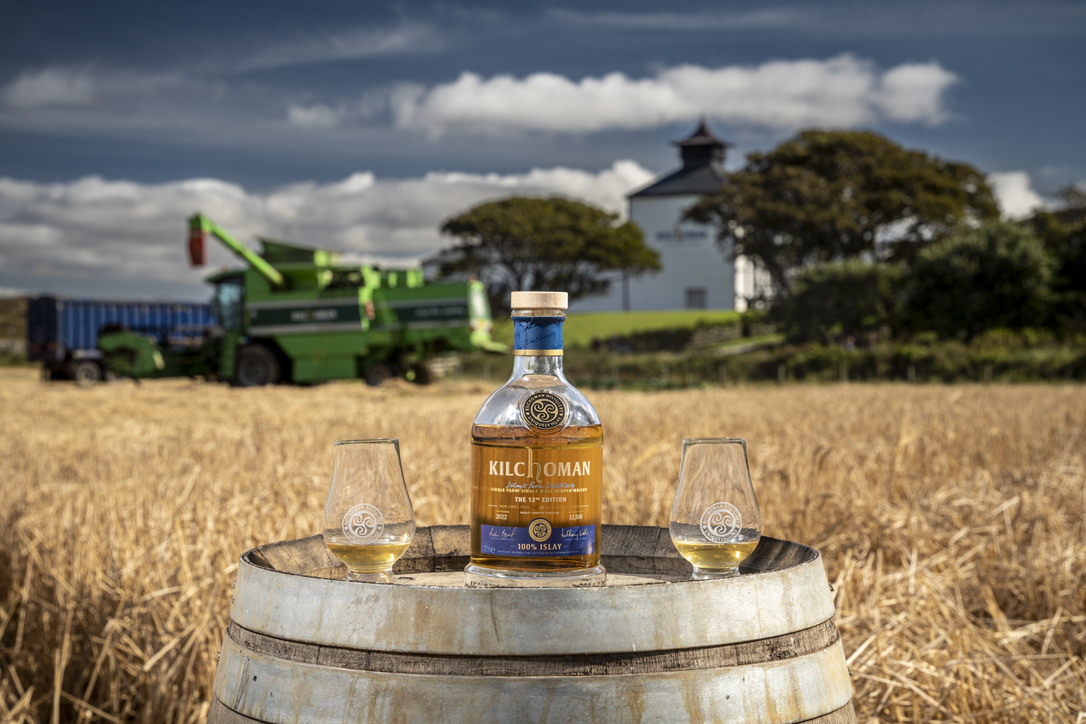 Machir Bay is part of our core range and is available across the world. Our 100% Islay editions are released annually and will be available in selected stores and bars around the world. Click here for more information about where you can find our whiskies.
READ NEXT
Featured
100% Islay 13th Edition
The 100% Islay 13th Edition was distilled from barley grown on the farm at Kilchoman in 2012, 2013 and 2014, it was then matured for a minimum of 8 years before 44 bourbon barrels were selected for this year's release of bottles. "The 13th Edition is the first release since…
September 11, 2023
READ FULL POST