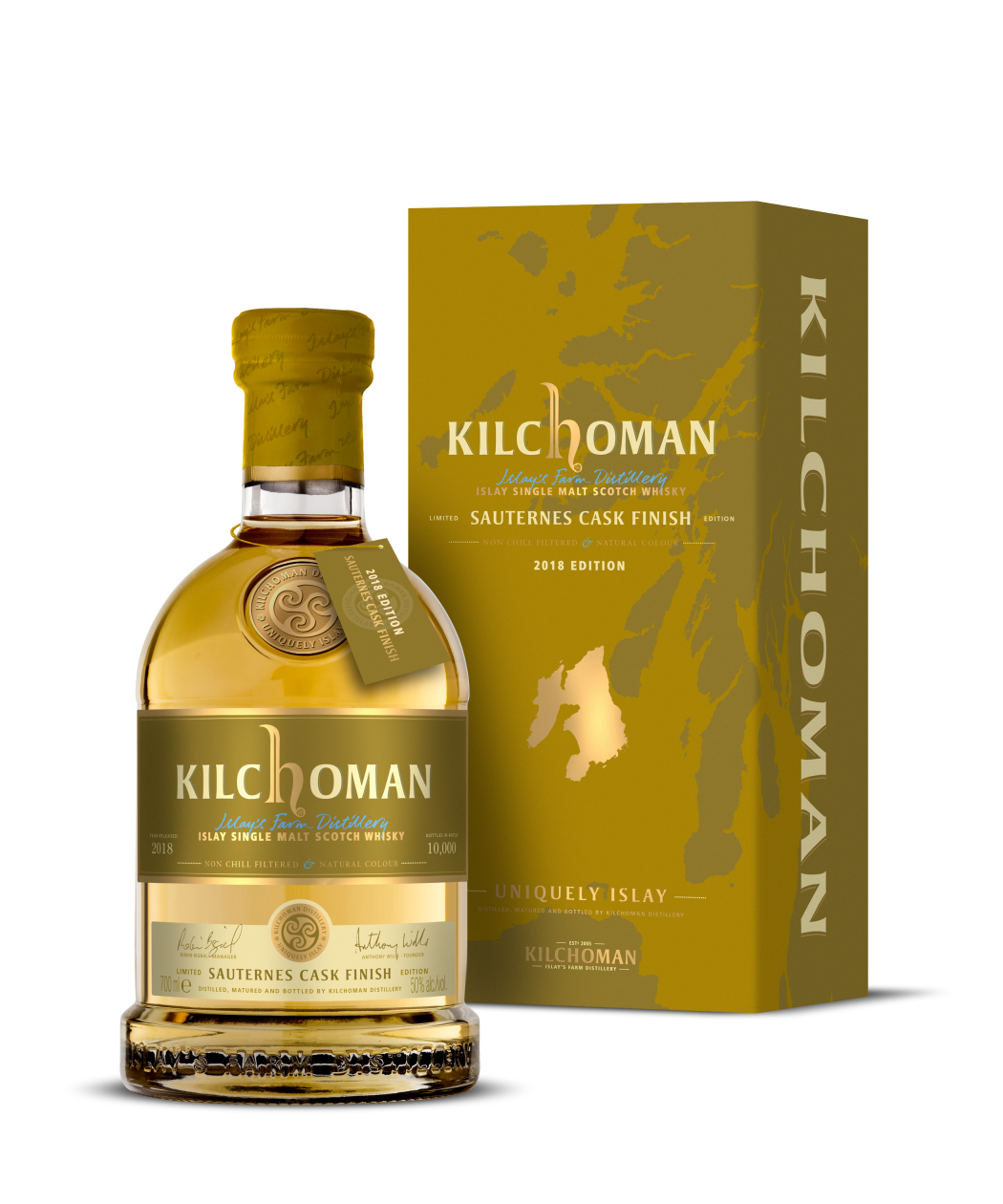 Sauternes Cask Finish
The Sauternes Cask Finish is a combination of thirty 2012 bourbon barrels married in Sauternes wine casks for five months before bottling. 10,000 bottles will be released worldwide of this limited edition, bottled at 50% abv.
The Sauternes Cask Finish follows a range of wine cask releases over the previous five years (Limited Edition Archive). This latest offering differs in that it was initially matured in ex-bourbon barrels before being transferred into fresh sauternes hogsheads for five months prior to bottling.  This finishing period allows the caramel and vanilla influence of bourbon barrels to be accentuated by the buttery sweetness of the sauternes cask.
Anthony Wills Kilchoman Founder and MD, "The full-term wine cask maturation's that we've released in the past have been hugely successful, but we wanted to show a slightly measured approach this time around. The five month Sauternes finish has allowed a more subtle sweetness and buttery character to be imparted into the spirit while maintaining fresh fruits, citrus and vanilla notes so typical in Kilchoman releases."
*one bottle per person