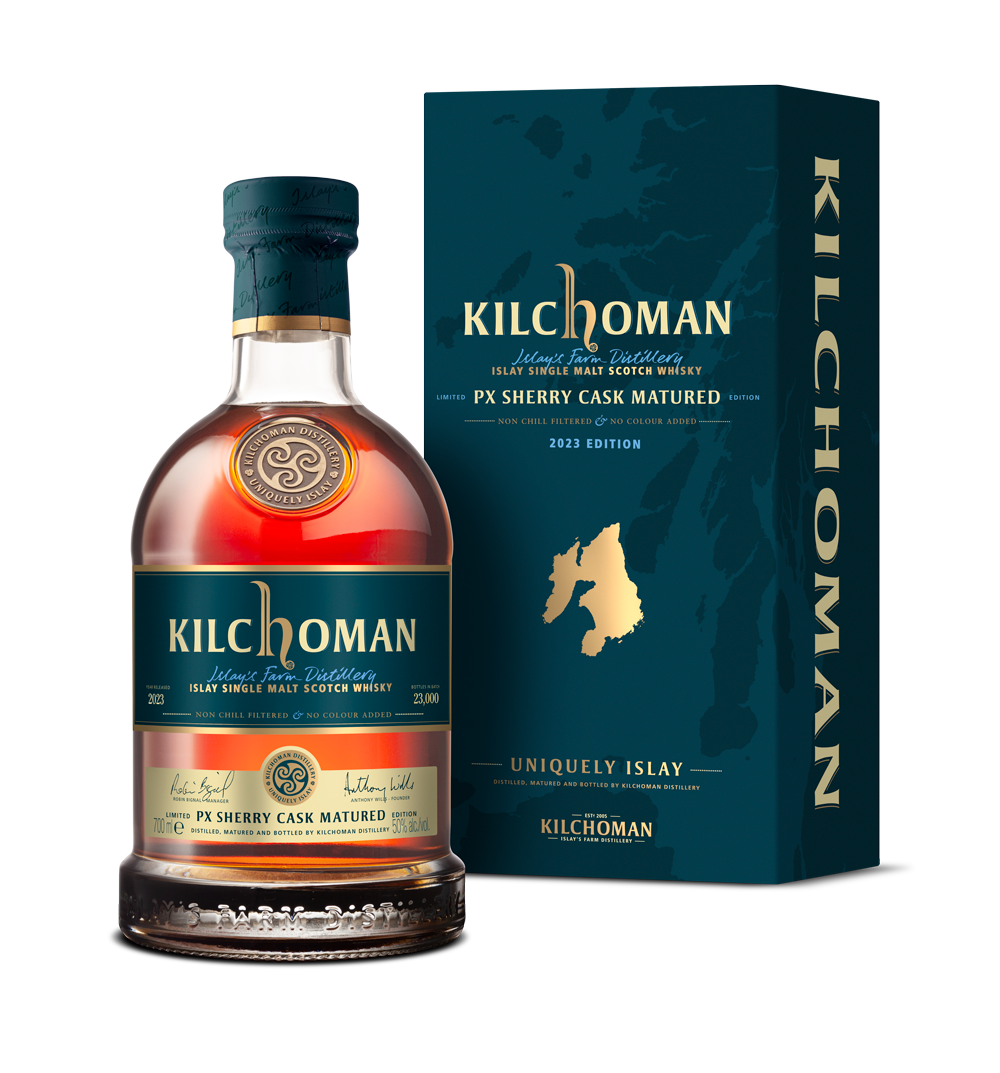 PX Sherry Cask Matured 2023
Matured for a minimum of five years in Pedro Ximénez sherry casks previously used by Bodega José Miguel Martin, Jerez, Spain.
The 2023 PX Sherry Cask Matured release is our first limited edition to be fully-matured in PX casks. Some might consider five years to be a short maturation, but these PX hogsheads give such a rich and sweet character, shorter maturation is the only option to maintain a good balance of flavour. Here, the citrus sweetness and peat smoke of our spirit balance beautifully with the PX character to create a multi-dimensional whisky, rich and sweet with hints of light citrus sweetness and waves of maritime peat smoke.