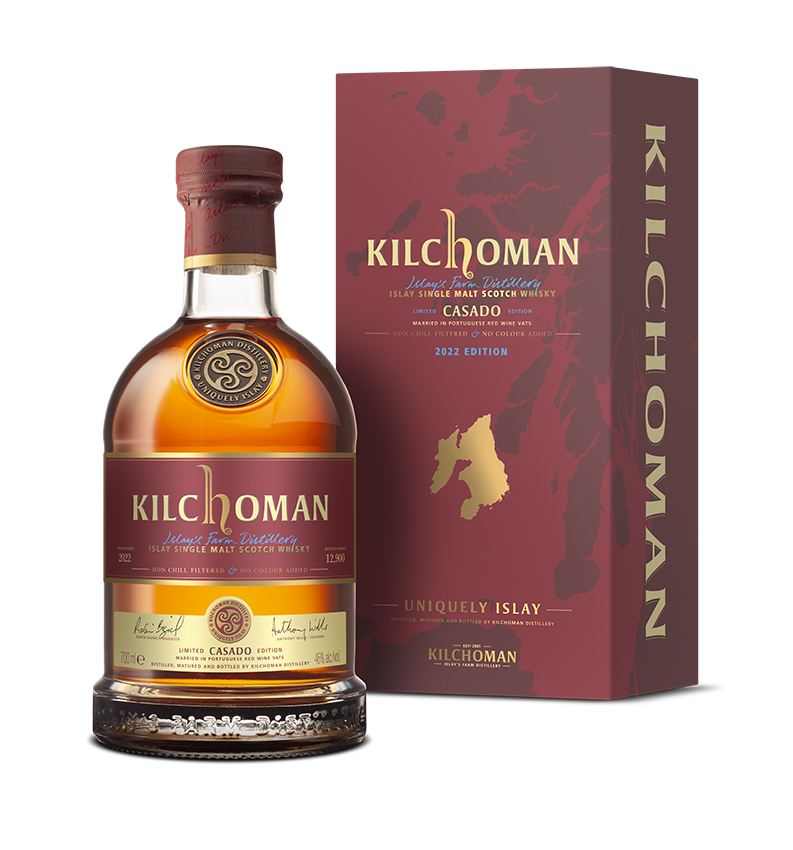 Casado
Casado (Portuguese for marriage) is a limited edition bottling which was matured in fresh bourbon barrels for 6 years before 38 casks were selected and married together for 2 years in two 6,000 litre Portuguese red wine vats.
"The red wine marriage gives the whisky layers of red fruit and spices which complement the vanilla and butterscotch influence of the bourbon barrels beautifully" Anthony Wills, Kilchoman Founder
Nose: An opening note of intense campfire smoke balanced with ripe summer stone fruits; peach, plum and cherry. Deep notes of marzipan become the focus combined with layered maritime notes.
Palate: The red wine vatting brings pepper and spice on the first taste. Dry, salty peat smoke sits on the palate, yet fruit notes of apricot and lemon find their way through.
Finish: A long finish which brings a hot, spicy character from the marriage in Portuguese red wine vats. Stewed, cooked fruit notes bring a sweet-jam profile providing an on-going sweetness that the classic Kilchoman smoke balances beautifully.