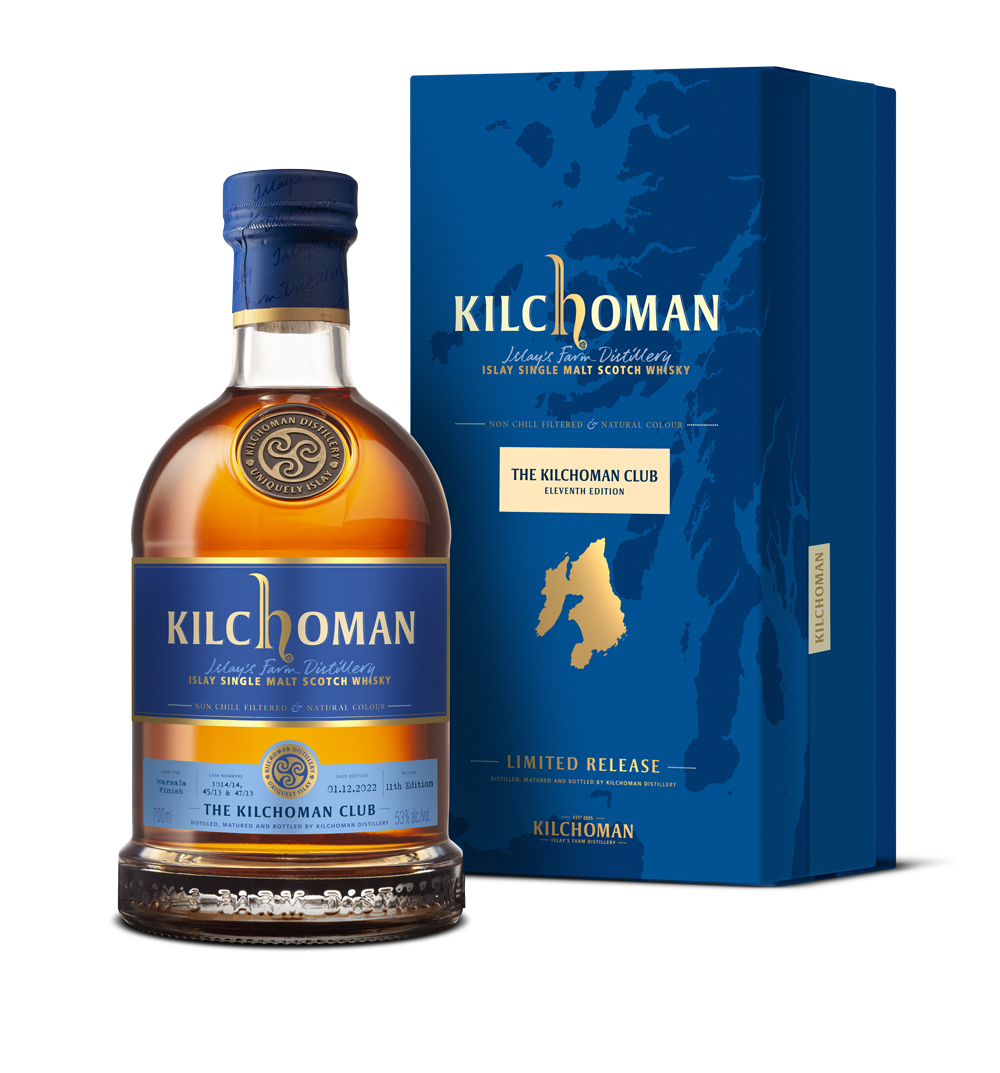 2022 Club Release – Eleventh Edition
Many of the previous Club releases have celebrated the classic Kilchoman character, a combination oloroso sherry and bourbon cask influence, however this year Anthony and Robin have chosen one of our experimental cask types for the first time since the 2015 club release.
The Eleventh Edition Club Release is a vatting of three ex-bourbon barrels that have been finished in fresh Sicilian marsala casks for fifteen months before bottling at cask strength, 53% abv. As always, this release is exclusively available to Club Members only.
Marsala is a fortified wine produced on the island of Sicily, Italy.  The use of only indigenous Sicilian grapes and a complex wine making process gives marsala a uniquely rich character.
"Both sweet wines, like sauternes and fortified wines like sherry, port or marsala, work really well with the peat smoke and citrus character of Kilchoman.  The fifteen months finishing in marsala casks has given the whisky notes of golden raisins, toasted almonds and dates as well as amplifying the vanilla influence coming from the bourbon barrel maturation.  On the palate there are waves of juicy fruits with the typical Kilchoman freshness and citrus sweetness."  Anthony Wills, Kilchoman Founder and Managing Director.
Cask Numbers: 1014/2014, 45/2013 & 47/2013
Date Bottled: 01.12.2022
ABV: 53% (cask strength)
Number of Bottles: 771
On Wednesday you will be redirected to our Shopify page to purchase the Club Release. Because of the limited number of bottles, members are limited to one bottle per person, sorry!