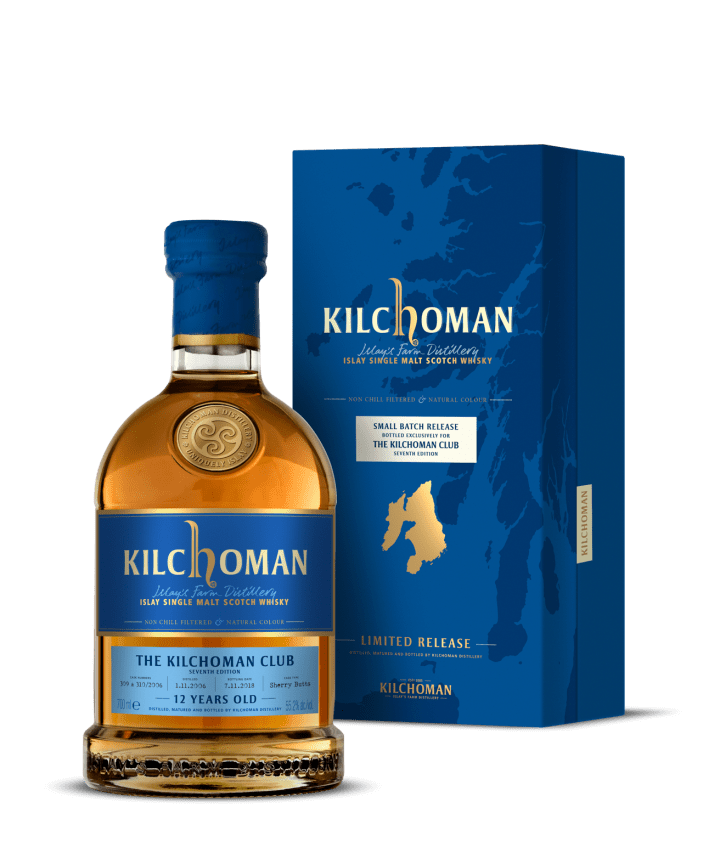 2018 Club Release – Seventh Edition
Anthony has selected two oloroso sherry casks of 12 years of age for the Club Seventh Edition. Typically, the Club Releases are bottlings of our oldest and rarest stock and this year's release was perhaps the most anticipated ever.  We have only released one other 12 year old bottling, a single cask bottled as a distillery exclusive.  This will be our first ever 12 year old sherry matured bottling, casks 309 / 310 of 2006, and with big sherry notes, rich dark fruits and sweet tobacco, it certainly doesn't disappoint.
Anthony Wills, Kilchoman Founder "The Club Release is a special bottling, I always take great care when selecting these casks and this year I was really torn, these two casks are some of our rarest stock, we simply don't have many old sherry casks.  That said, I believe they are at their peak, the balance is exquisite and as much as I might want to leave these in the warehouse for sentimental reasons, they were too good to overlook."
Just 1313 individually numbered bottles are available at cask strength, 55.2%, so set a reminder for Wednesday the 28th November, bottles will be on sale exclusively from here at noon (12:00 GMT). Because of the  limited number of bottles, members are limited to one bottle per person, sorry!