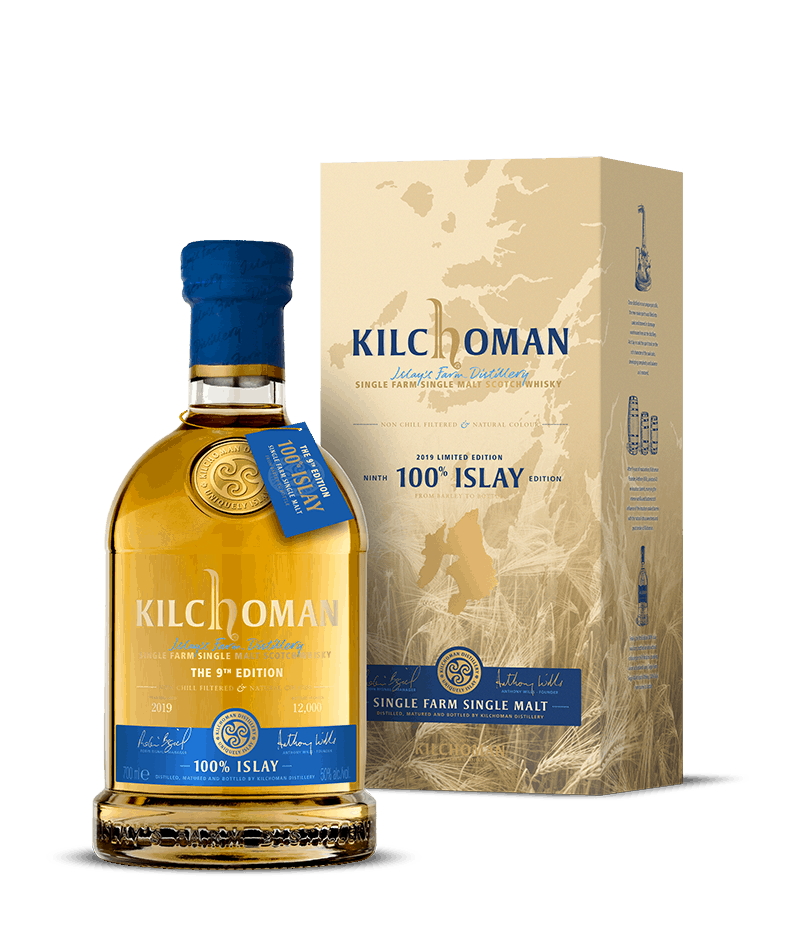 100% Islay – 9th Edition
Released annually since 2011, our 100% Islay range is distilled from barley grown in the fields surrounding the distillery before the team malt, distil, mature and eventually bottle onsite; an unmatched, unbroken chain of creation from barley to bottle. Our 100% Islay range remains Scotland's only Single Farm Single Malt.
Distilled from our 2007 and 2009 barley crops, the 9th edition is a vatting of 43 ex-bourbon barrels matured for over 9 years in our on-site dunnage warehouses. Bottled at 50% abv, we've released a total of 12,000 bottles.
Our 100% Islay spirit pairs seamlessly with ex-bourbon barrels. The lower peating level (20ppm) allows the natural floral sweetness of the spirit to shine through whilst a higher age profile adds layers of overripe tropical fruit and stewed plums whilst the high ABV makes it no lightweight. I'm delighted with how the 9th Edition has come together and as ever, I look forward to hearing people's opinions.
*one bottle per person