BLOG POST, DISTILLERY NEWS, Featured
WIN A BOTTLE OF OUR DISTILLERY SHOP EXCLUSIVE
March 24, 2020

It's not often we offer the chance to get your hands on a bottle of our Distillery Shop Exclusive but with travel limited and the distillery shop closed, there's only one way to get your hands on this Exclusive Single Cask… Trying your luck on our NFC labels!

Get hold of our core range Machir Bay or Sanaig bottles and on the back label you will find our logo to tap and enter the competition. The winner will be announced on Monday 13th April.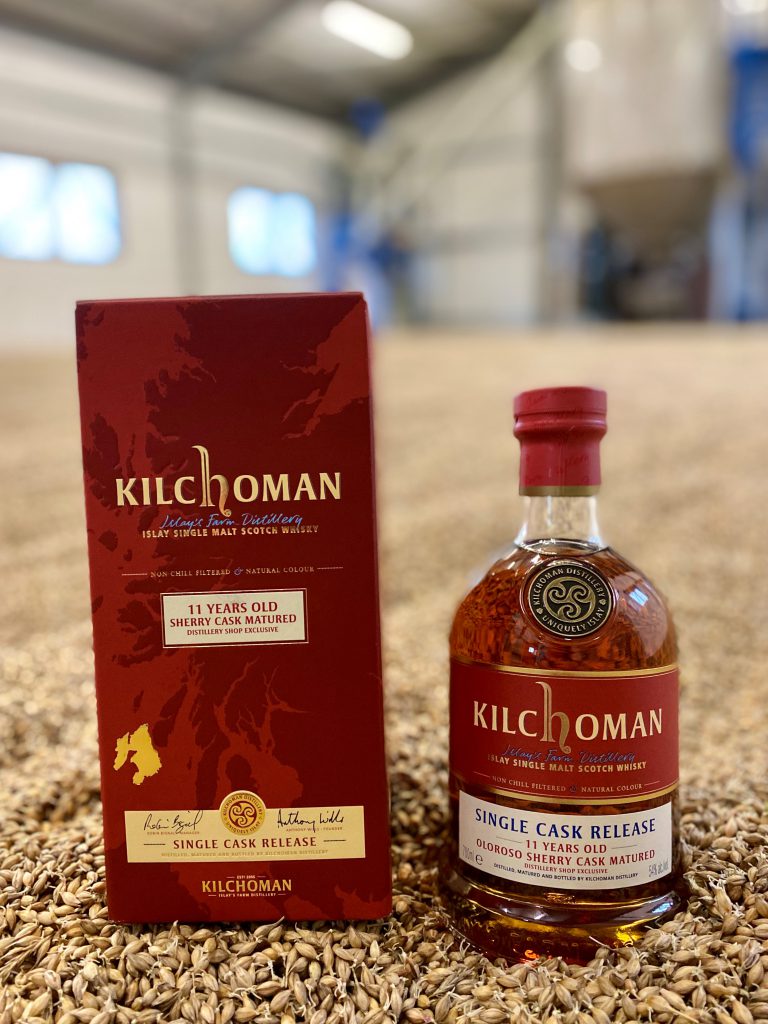 Android + iPhone Simply tap the logo on the bottle back label. For iPhone 7, 8 and X – Download the App and tap the bottle back label. Search on the App Store 'Discover Kilchoman'.  
Kilchoman Distillery Shop Exclusive
Age – 11 Years Old
Cask Number – 423/2007
Cask Type – Oloroso Sherry Butt
Strength – 54%
Bottles – 633
READ NEXT
BLOG POST,DISTILLERY NEWS
100% Islay 13th Edition
The 100% Islay 13th Edition was distilled from barley grown on the farm at Kilchoman in 2012, 2013 and 2014, it was then matured for a minimum of 8 years before 44 bourbon barrels were selected for this year's release of bottles. "The 13th Edition is the first release since…
September 11, 2023
READ FULL POST