Whisky & Food Pairing Live Tasting
October 30, 2020

Join us for another 'Whisky & Food Pairing Live Tasting' on Thursday 26th November at 7pm.

Taste along with your Kilchoman Tasting Glass as we take you through our Core Range of whiskies, explaining how we make each whisky and what unique character and flavours can be found in each dram. You can order your whisky tasting packs from our online shop.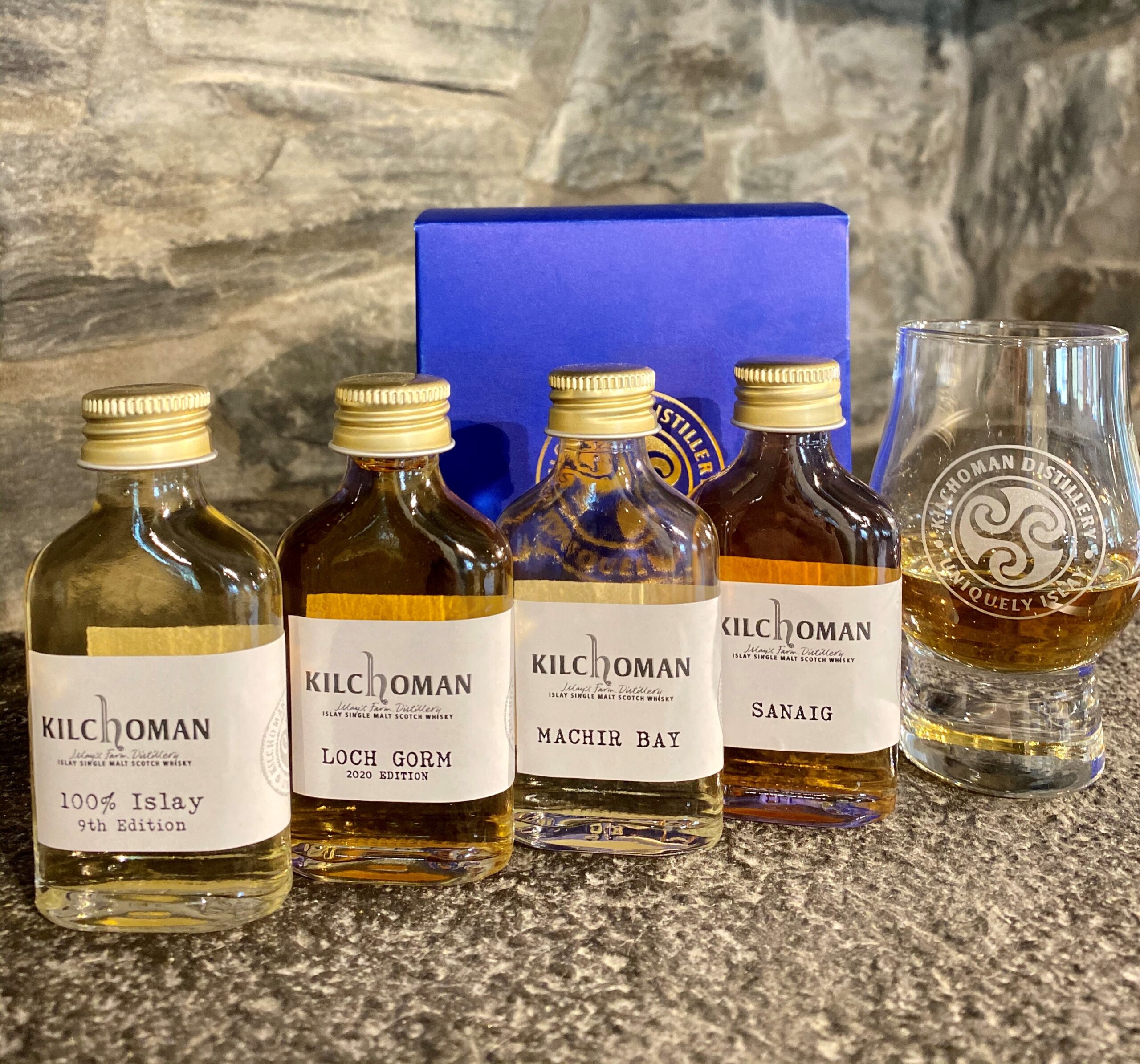 You're welcome to join the live tasting with just the drams, however, you now have the chance to try something different.  Over the last few months we have been pairing Kilchoman with a variety of fantastic foods from on our doorstep in Scotland! From highland venison to island cheese and west coast seafood, we have teamed up with some great Scottish producers to complement our whiskies.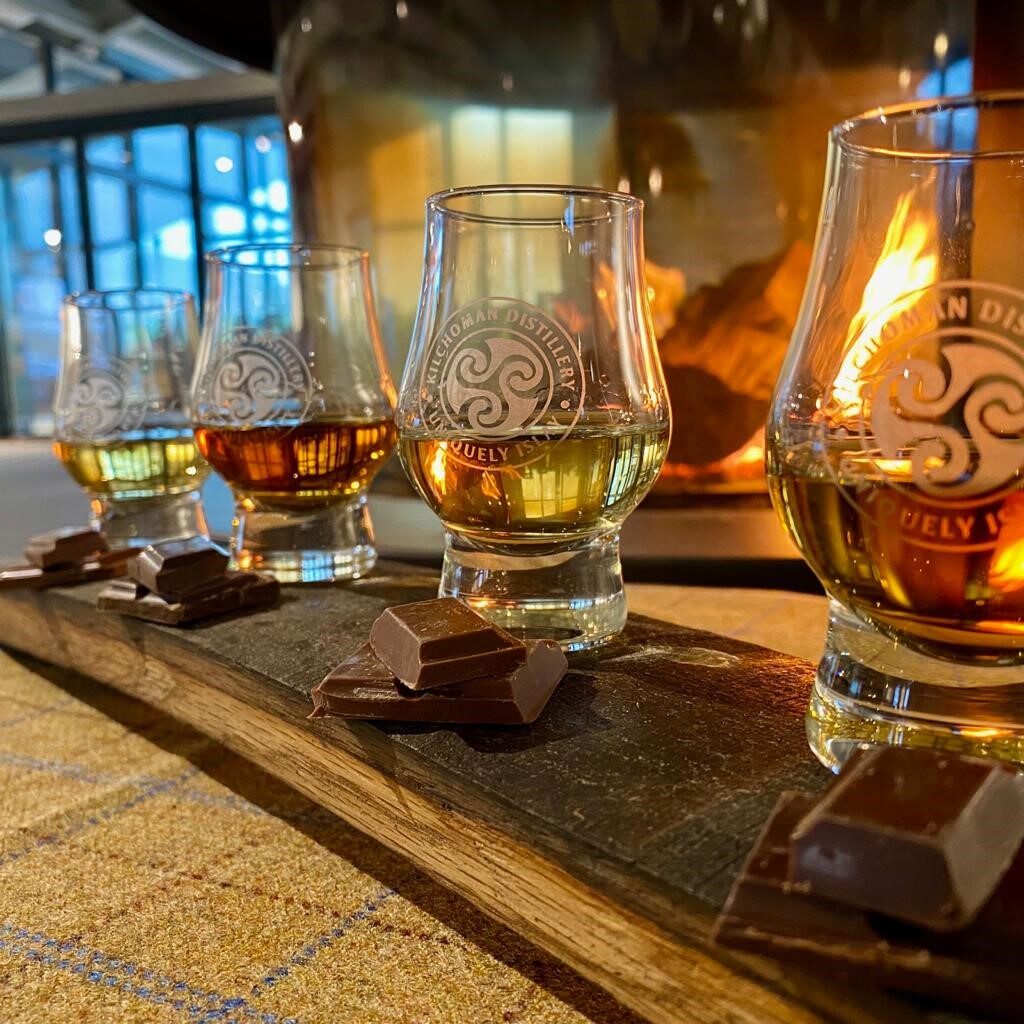 For the tasting on the 26th November, we will be pairing Kilchoman with a variety of delicious chocolates! We will be changing the theme and having an international feel to this months tasting, collaborating with Edinburgh based company COCO who work with cacao farmers across Colombia. The cacao beans are processed into different chocolate products which travel all the way to Edinburgh where their team of chocolatiers works them into chocolate products. We have chosen; Salted Caramel Milk Chocolate, Colombian Dark 61% Chocolate, Isle of Skye Sea Salt & Lime Milk Chocolate and Haggis Spice Dark Chocolate to pair with Kilchoman.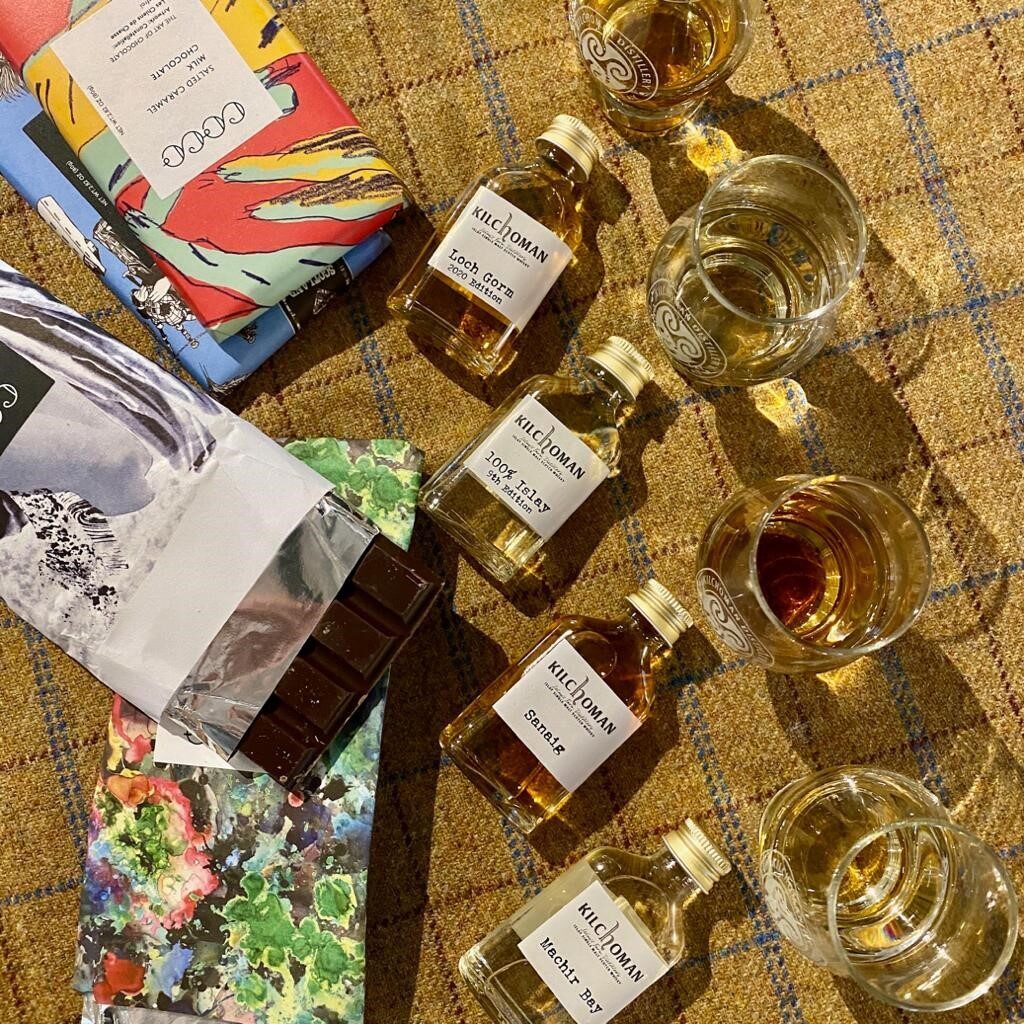 For more information and to purchase the chocolate tasting pack click here to visit the COCO website and enter code kilchoman10 for a 10% discount.
Whisky Tasting Pack 
Machir Bay – 46% (20ml) – Our signature peated single malt is a vatting of Kilchoman matured in a high proportion of bourbon casks with a small sherry cask influence.
Sanaig – 46% (20ml) – Although also matured in both sherry and bourbon casks, Sanaig has a high proportion of oloroso influence, giving a vastly different character to the whisky.
Loch Gorm 2020 – 46% (20ml) – The 2020 edition of Loch Gorm is a vatting of 21 oloroso sherry butts from 2007, 2008, 2009 and 2011.
100% Islay 9th Edition – 50% (20ml) – Distilled from our 2007 and 2009 barley crops, the 9th edition is a vatting of 43 ex-bourbon barrels matured for over 9 years in our on-site dunnage warehouses.
Kilchoman Tasting Glass
READ NEXT
100% Islay 13th Edition
The 100% Islay 13th Edition was distilled from barley grown on the farm at Kilchoman in 2012, 2013 and 2014, it was then matured for a minimum of 8 years before 44 bourbon barrels were selected for this year's release of bottles. "The 13th Edition is the first release since…
September 11, 2023
READ FULL POST