Featured
Visiting Kilchoman – Summer Season 2022
June 20, 2022

For summer 2022, the Visitor Centre & Café is open seven days per week from 9:45am to 5pm.

Tours & Tastings
We offer three 'classic tours' daily and a limited-edition tasting and tour.  Our 'Classic tours' take place at 10 am 1.30 pm and 2.30 pm. This is a one-hour guided tour around all our production areas, showing you the steps that go into making our single farm single malt scotch Whisky.  On the way around, you get to sample two of our most popular whiskies.  Classic tours are £10 per person and under 18s are welcome – click here for all the details.  Drivers' drams are also available.
Our Limited Edition Tasting & Tour runs each day at 11 am and lasts 2 hours. Accompanied by one of our guides, you will see first-hand all the processes that go into how we make our whisky.   Enjoy a dram of our 100% Islay on the malt floor as we talk you through our barley-to-bottle philosophy.  Followed by a tutored tasting of four of our limited-edition whiskies.  The limited-edition tour and tasting is £35 per person – over 18s only.  Drivers' drams are available.
All of our tours are available to book via our website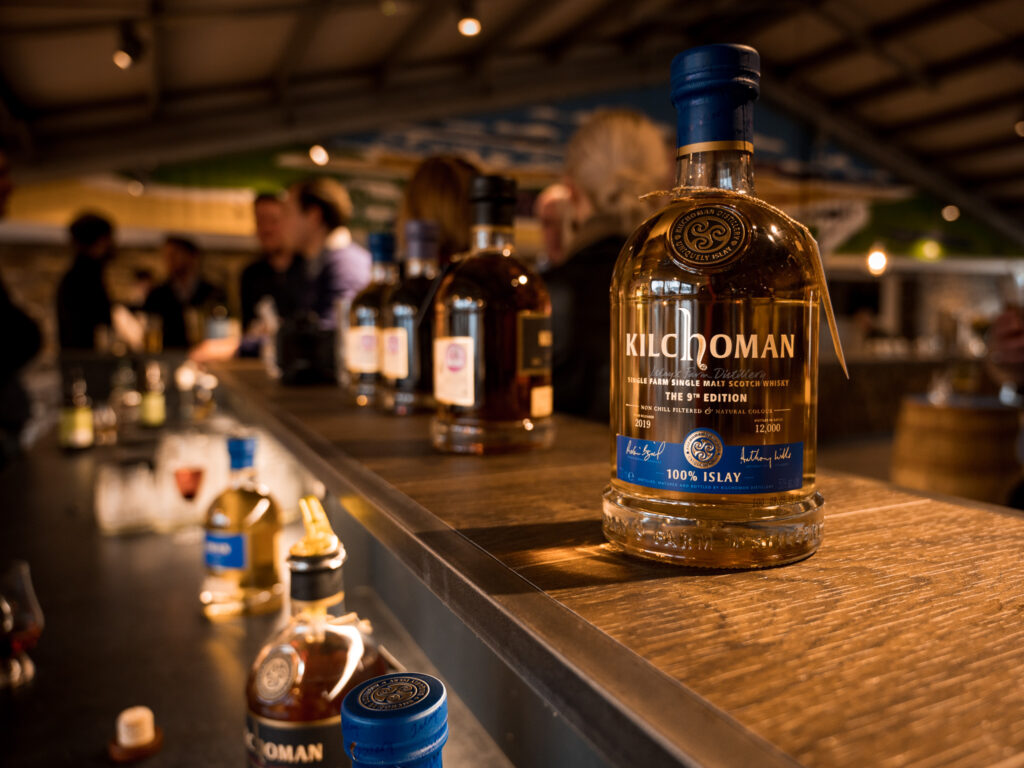 Whisky Bar
Our tasting bar is open every day from 10am to 4.45pm. You can sample all of our current range of whiskies as well as some of our archive stock from the past 16 years.  Booking is not required for this.
Café
And for anyone who wants to have something other than whisky, our on-site café is open each day too. Teas, coffees and our fabulous home-baking is available daily from 10am to 4.30pm.  Our chocolate brownies are famous the world over so why not treat yourself while you are here. They go even better with a dram of Machir Bay and cream. Whisky and Chocolate what is not to like?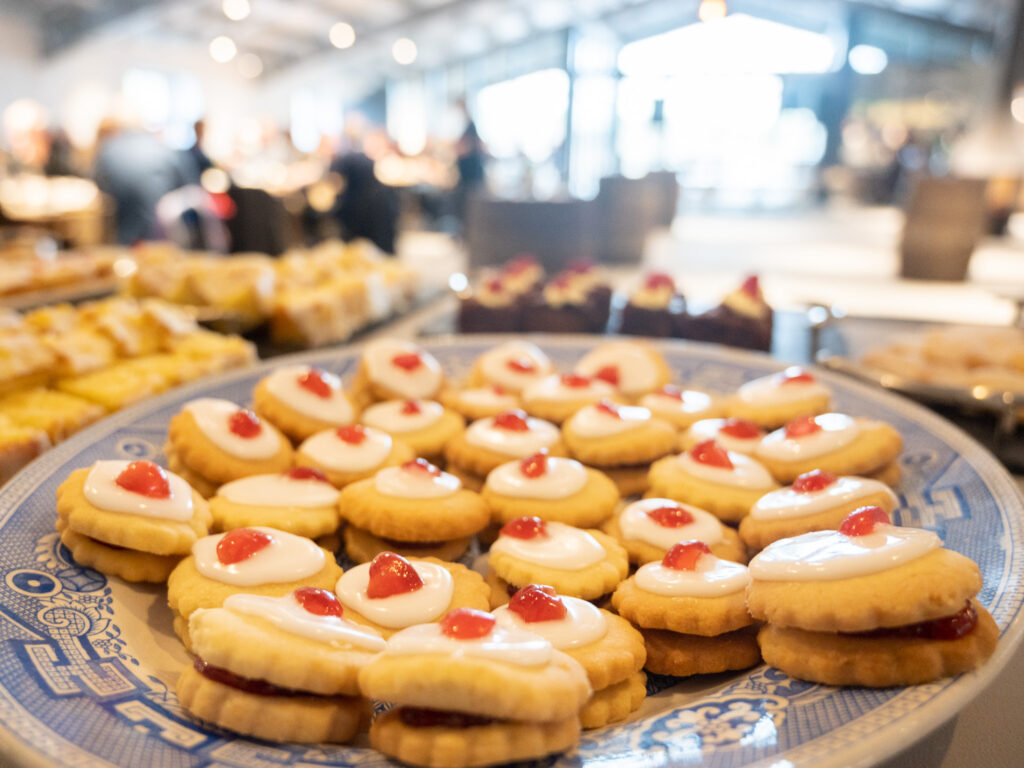 Our lunches which include delicious homemade soups, Cullen Skink, baked potatoes, paninis and sandwiches with various fillings are a must if you have a busy day planned on nearby Machir Bay. Lunches are served from 12noon to 3.30pm each day.  Booking is advised.  A large group menu is available for groups of 10 and above.  For more details or to reserve a table, please contact: tours@kilchomandistillery.com or call us on 01496 850 011.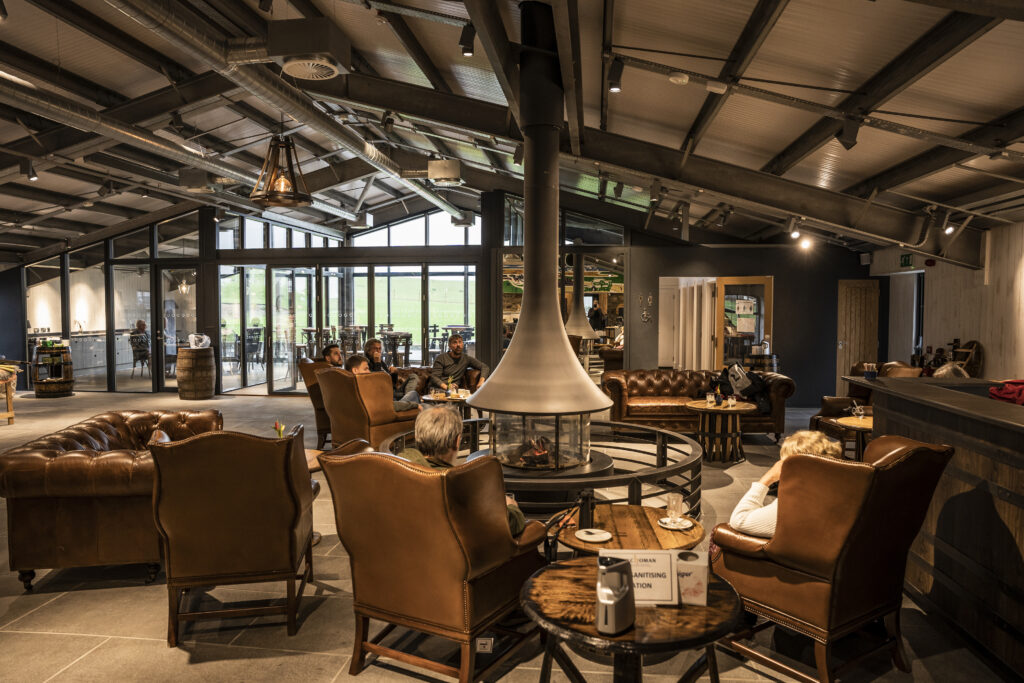 We look forward to welcoming you back and chatting all things Kilchoman with you soon.
For more information email tours@kilchomandistillery.com
READ NEXT
Featured
100% Islay 13th Edition
The 100% Islay 13th Edition was distilled from barley grown on the farm at Kilchoman in 2012, 2013 and 2014, it was then matured for a minimum of 8 years before 44 bourbon barrels were selected for this year's release of bottles. "The 13th Edition is the first release since…
September 11, 2023
READ FULL POST