DISTILLERY NEWS
Ultimate Spirits Challenge
April 19, 2019

We are pleased to announce that 100% Islay 8th Edition and Machir Bay were awarded fantastic scores of 95 and 94 points respectively in the Ultimate Beverage Challenge 2019.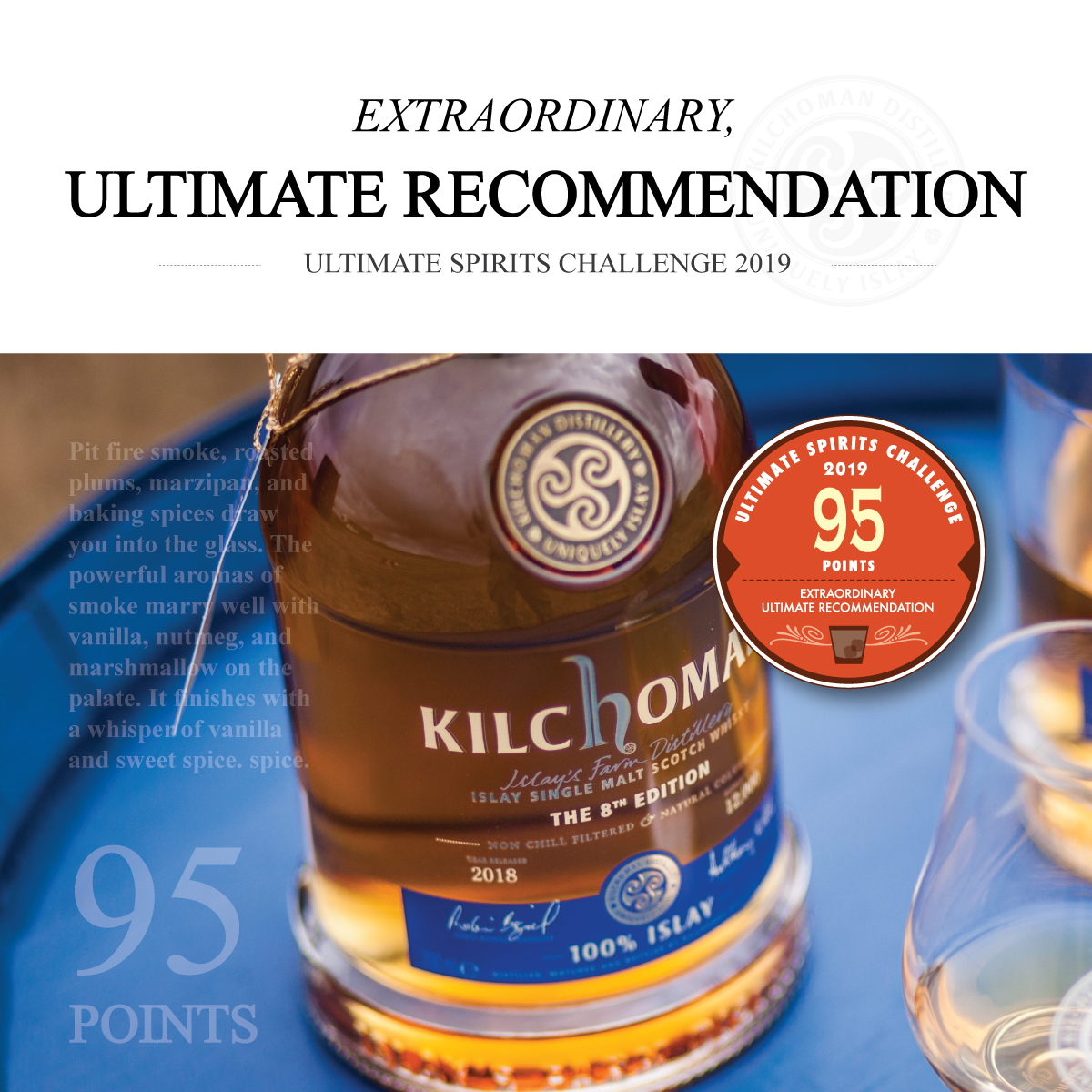 Judge's Tasting Notes, 100% Islay: Pit fire smoke, roasted plums, marzipan, and baking spices draw you into the glass. The powerful aromas of smoke marry well with vanilla, nutmeg, and marshmallow on the palate. It finishes with a whisper of vanilla and sweet spice.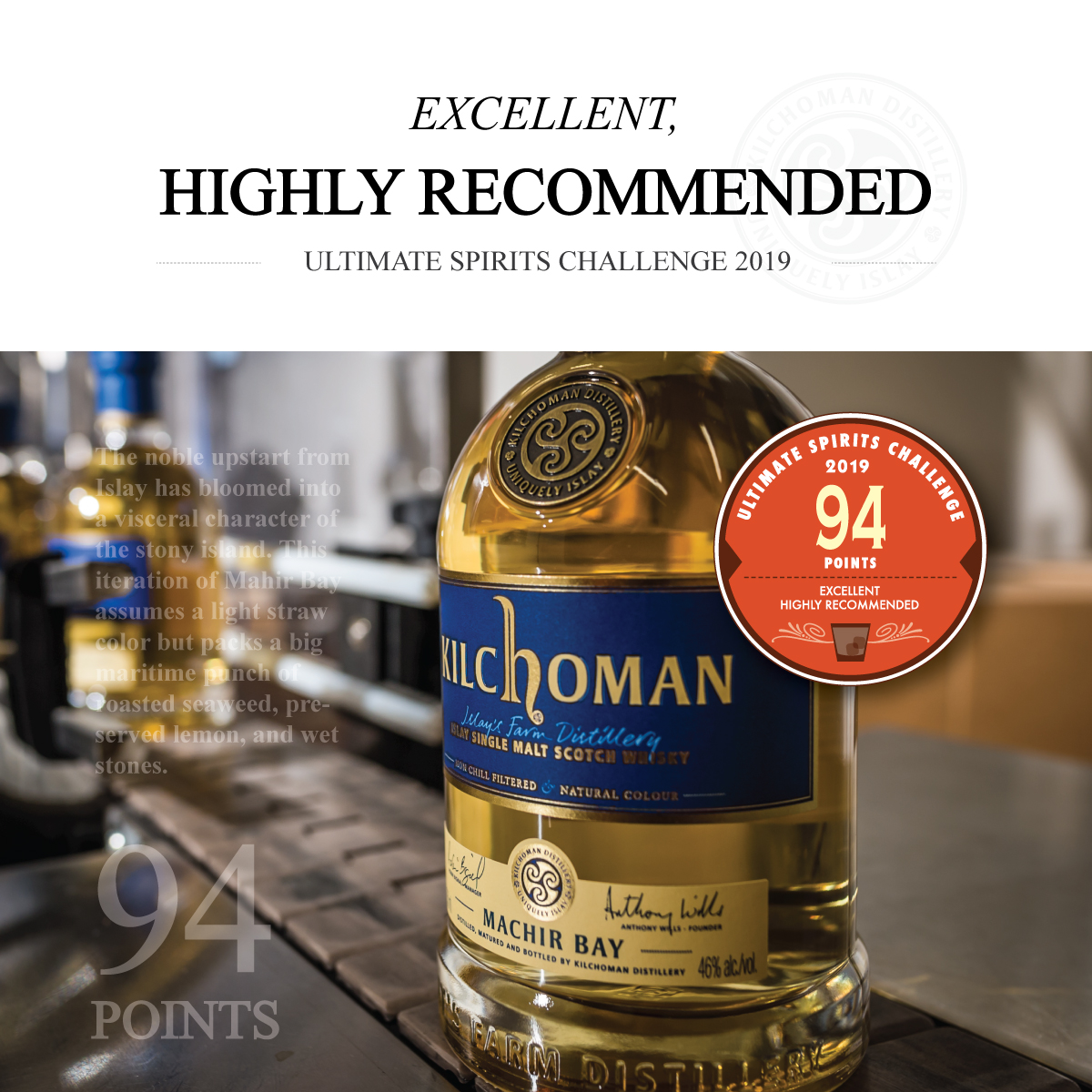 Machir Bay: The noble upstart from Islay has bloomed into a visceral character of the stony island. This iteration of Machir Bay assumes a light straw colour but packs a big maritime punch of roasted seaweed, preserved lemon, and wet stones.
A link to full results is in our bio.  Results Islay Single Malts – https://www.ultimate-beverage.com/ultimate-spirits-challenge-USC/2019-spirits-results/?type=101&subtype=886&product_name=&country=&award=
READ NEXT
DISTILLERY NEWS
100% Islay 13th Edition
The 100% Islay 13th Edition was distilled from barley grown on the farm at Kilchoman in 2012, 2013 and 2014, it was then matured for a minimum of 8 years before 44 bourbon barrels were selected for this year's release of bottles. "The 13th Edition is the first release since…
September 11, 2023
READ FULL POST