DISTILLERY NEWS
Ultimate Spirits Challenge
April 19, 2019

We are pleased to announce that 100% Islay 8th Edition and Machir Bay were awarded fantastic scores of 95 and 94 points respectively in the Ultimate Beverage Challenge 2019.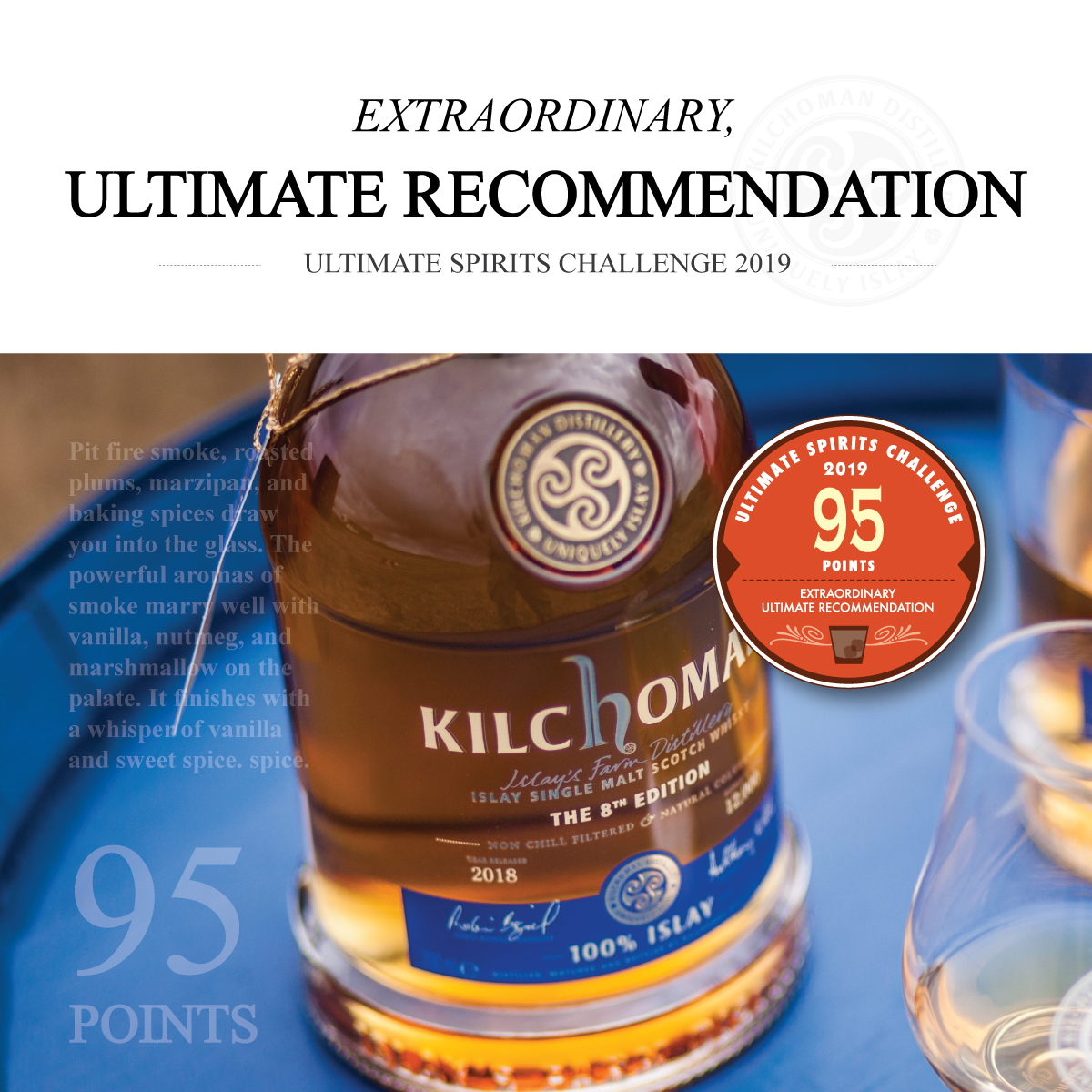 Judge's Tasting Notes, 100% Islay: Pit fire smoke, roasted plums, marzipan, and baking spices draw you into the glass. The powerful aromas of smoke marry well with vanilla, nutmeg, and marshmallow on the palate. It finishes with a whisper of vanilla and sweet spice.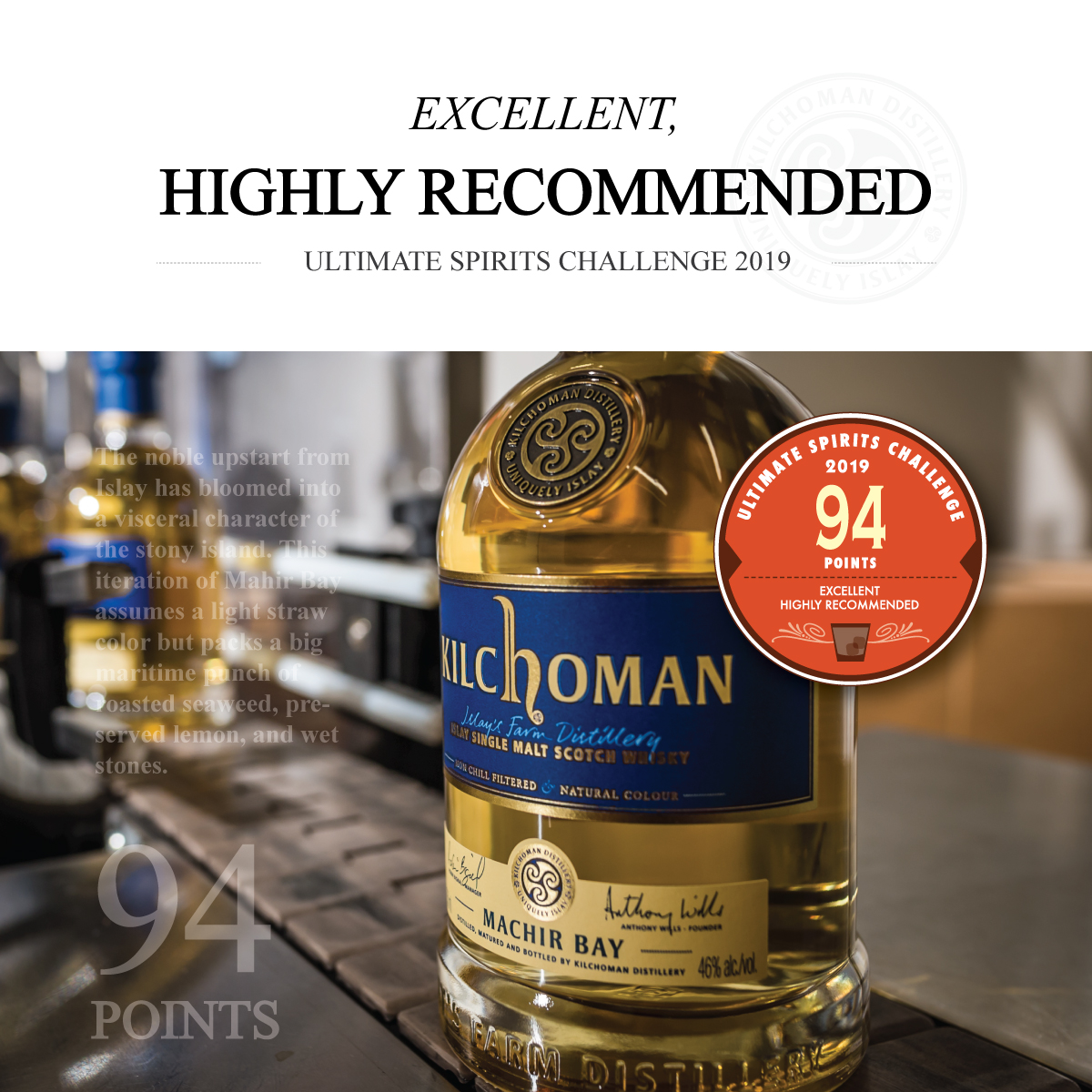 Machir Bay: The noble upstart from Islay has bloomed into a visceral character of the stony island. This iteration of Machir Bay assumes a light straw colour but packs a big maritime punch of roasted seaweed, preserved lemon, and wet stones.
A link to full results is in our bio.  Results Islay Single Malts – https://www.ultimate-beverage.com/ultimate-spirits-challenge-USC/2019-spirits-results/?type=101&subtype=886&product_name=&country=&award=
READ NEXT
DISTILLERY NEWS
What Does Comraich Mean?
Comraich is a Gaelic word and translated into English, it means Sanctuary or Asylum.  In Scotland during medieval times, sanctuary sites were commonplace.  During those years, if you had debts, you could face a prison sentence or, even worse, death. But if you were able to make your way to…
June 29, 2022
READ FULL POST