Traditional Peat Cutting
August 2, 2021

On Islay peat cutting normally runs from around mid-April through to July.  Traditionally, cutting peat was a family affair and many Islay folk have memories of helping their parents in their younger days, it was a skilled art that was passed on from generation to generation and an important annual tradition that you needed to learn to survive the cold winters.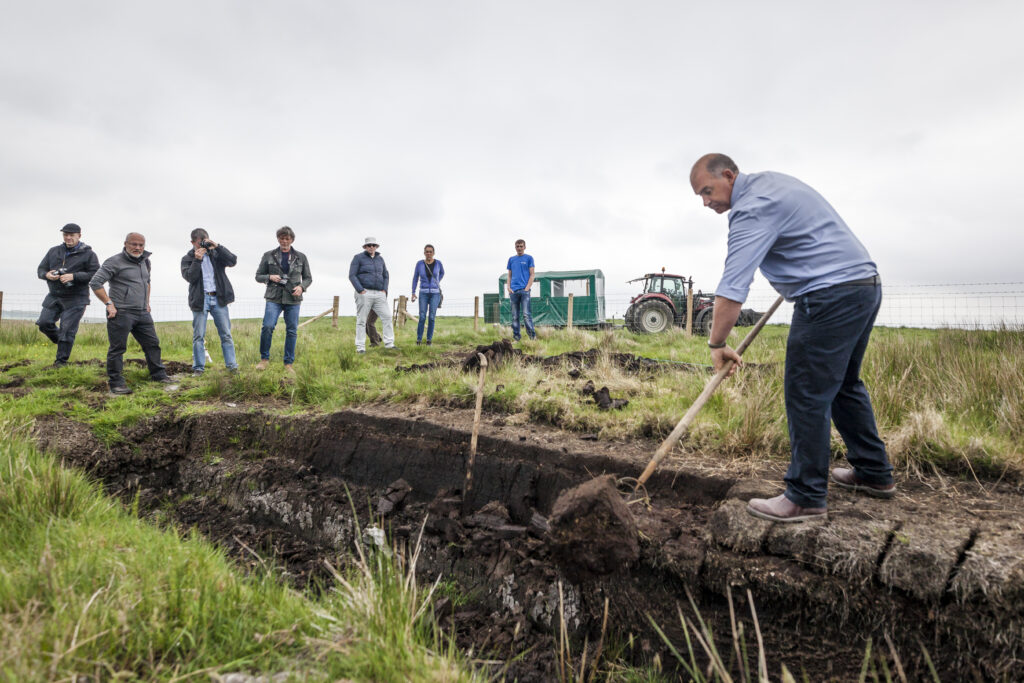 "Learning to cut peat was not a choice it was a necessity.  If you wanted a warm hearth and a fire in the winter, you had to go out in the spring and summer to the peat moss and take your peat home to burn in the winter. You learn to cut peat by repetition and determination, and the occasional wet peat thrown at the back of your head for encouragement!   You realise that what you do in the summer provides your only heat and warmth in the winter," Islay Heads, General Manager.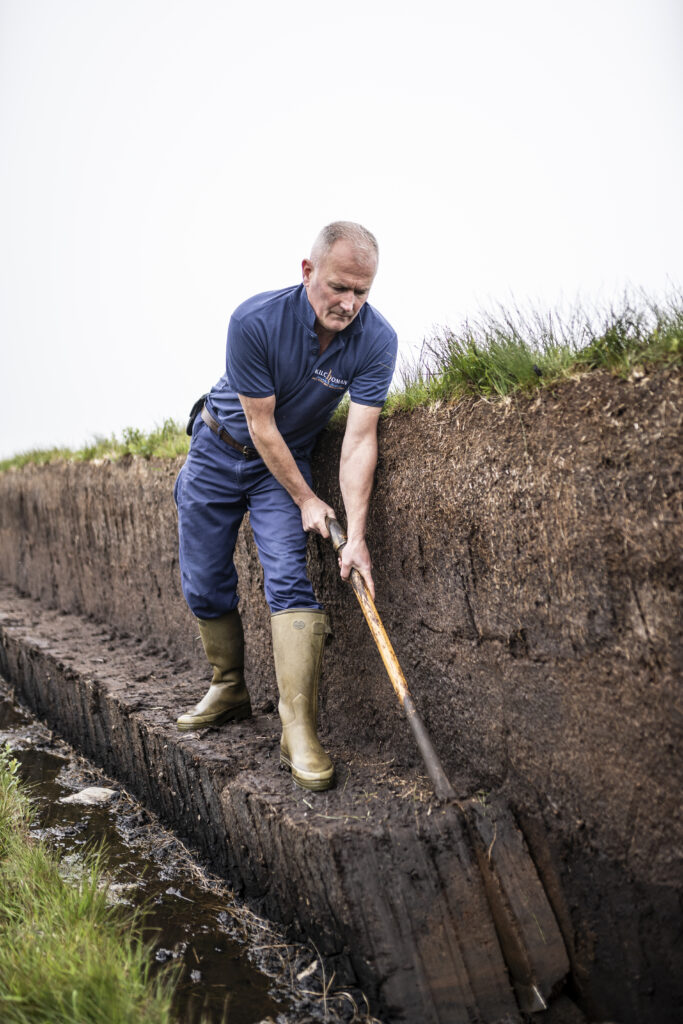 For centuries peat was the primary source of heat, so families relied on getting enough peat cut in the spring/summer to see them through the cold winter months.  Islay often experiences winds in excess of 80mph, as a result trees are few and far between meaning Islanders turned to peat as a fuel.  As the island modernised, cutting peat for domestic use became less common, however for some of Islay's more traditional distilleries, like here at Kilchoman, peat remains crucial to creating the distinct smoky character in our whiskies.
Generations of Islay distilleries past and present have used and continue to use Islay peat, which is burned beneath the malt, infusing the malt with Islay peat smoke, creating arguably the most distinctive and iconic style of Scotch whisky.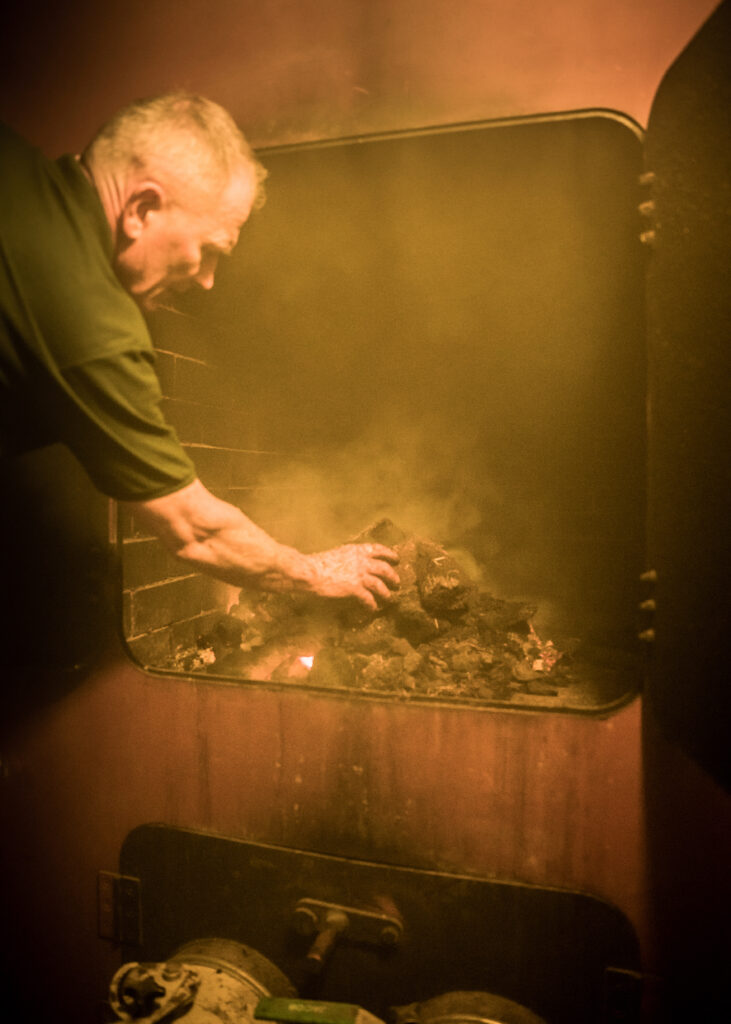 When we asked Derek why he decided to take on a peat bank and what he enjoys about cutting peat in the traditional way this is what he had to say,
"With so much historic evidence of peat cutting here on Islay, I was always interested in why and how generations before me harvested the peat. So when the opportunity to renew and cut a bank presented itself, I jumped at the chance. It's not the primary heat source in my home, but it does supplement my fuel supply, and it's great to be part of a small community that continues the traditional peat cutting technique, which is rarely seen on Islay today."

"Peat cutting is a very physical activity, and I enjoy the hard toil to produce a fuel that can heat the home. Gathering firewood from fallen trees gives you a similar feeling of satisfaction. But being out in the open moss and the fresh air, allows you to appreciate the nature and wildlife here on Islay. I can watch the Osprey fish in the Loch, and listen to the Curlew, the Skylark and the Cuckoo.  The solitude is special, but it can be a sociable experience too, with people stopping to say hello, and show an interest."

One question which we often get asked is whether there is a difference between peat cut from different parts of Islay and if this impacts on the characteristics of the whisky.  There is no evidence to suggest that there are significant differences in the peat from different parts of Islay but there have been various studies over the years which highlighted differences between peat cut from separate regions across Scotland.  For example, Highland peat has been found to give earthier flavours and characteristics to the whisky due to the presence of more woody plants, peat from Orkney tends to have a more floral character from the heather and Islay peat gets its famous phenol heavy maritime smoky character from the high proportions of sphagnum mosses in our peat.  Islay's coastal location and weather means it is often more exposed to the elements than some parts of mainland Scotland.  The climate, ocean, wind, and rain all influence the island's landscape and peat makeup.  Islay whiskies are often described as having a maritime salty peat smoke characteristic and it is not difficult to understand why with the strong Atlantic winds blowing sea spray inland over the peat mosses.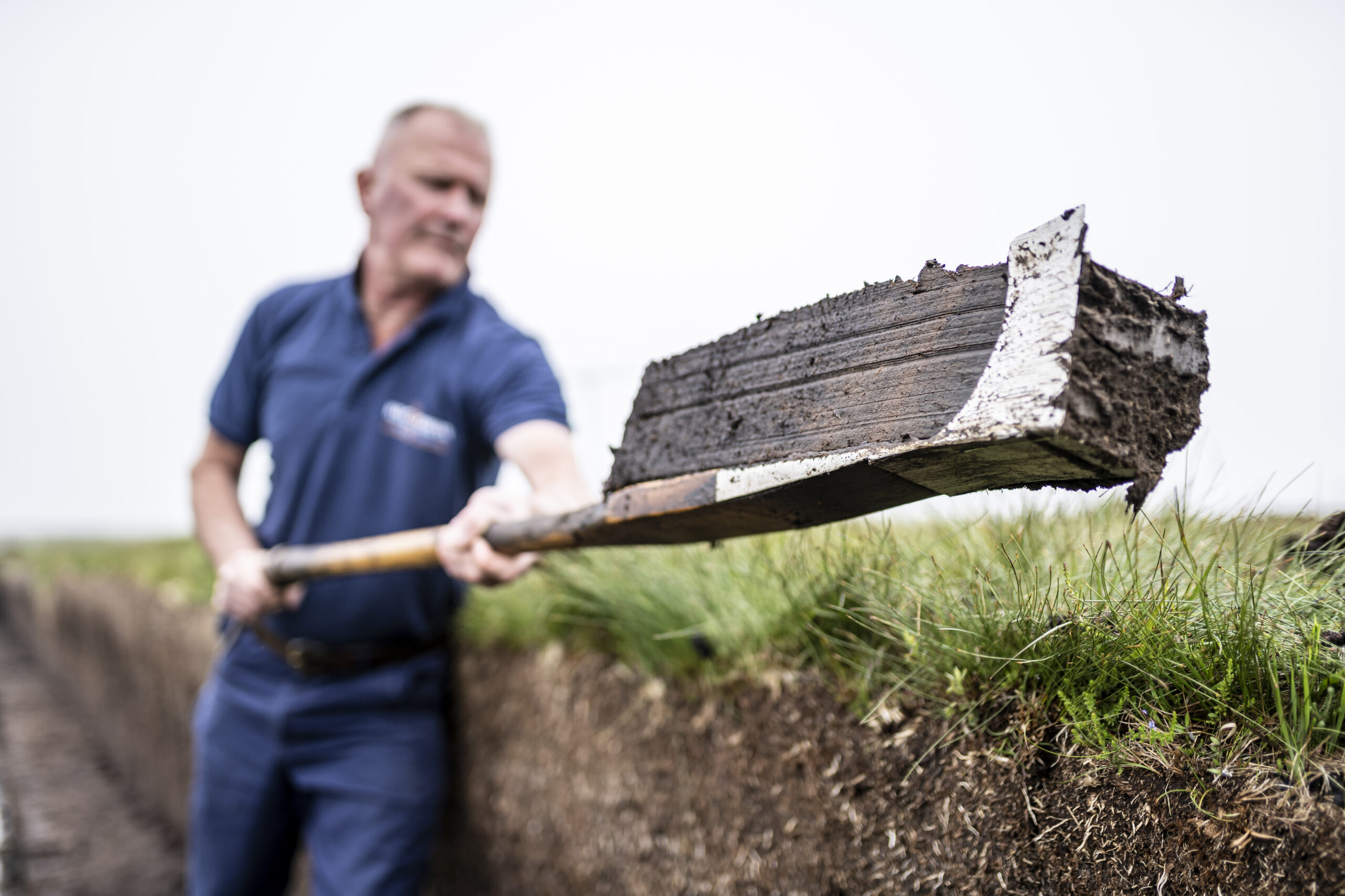 READ NEXT
The Kilchoman 16 Years Old
This is a proud moment for all at the distillery as we release our oldest global bottling to date. A combination of 21 casks have been maturing for over 16 years, predominantly ex-bourbon barrels with a hint of ex-oloroso sherry, creating a perfectly balanced single malt. With a marriage of…
November 6, 2023
READ FULL POST