Featured
The Place Behind The Name
March 27, 2021

We are often asked about the meaning of the names given to some of our core range expressions.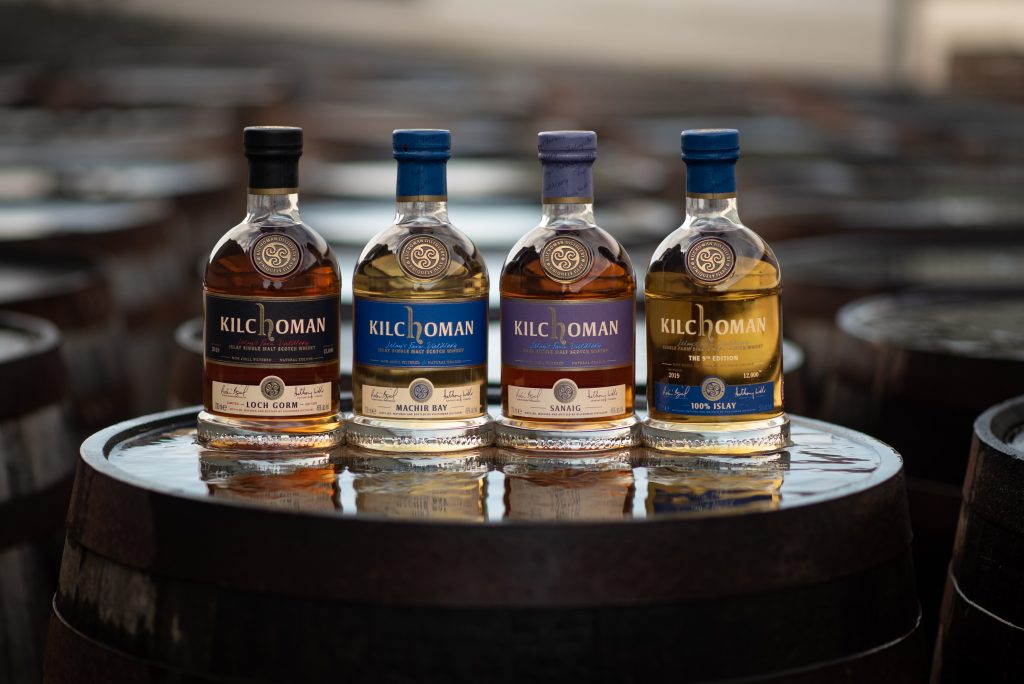 Our first continual release was launched back in 2012 and it seemed obvious to name it after the beautiful nearby beach– Machir Bay.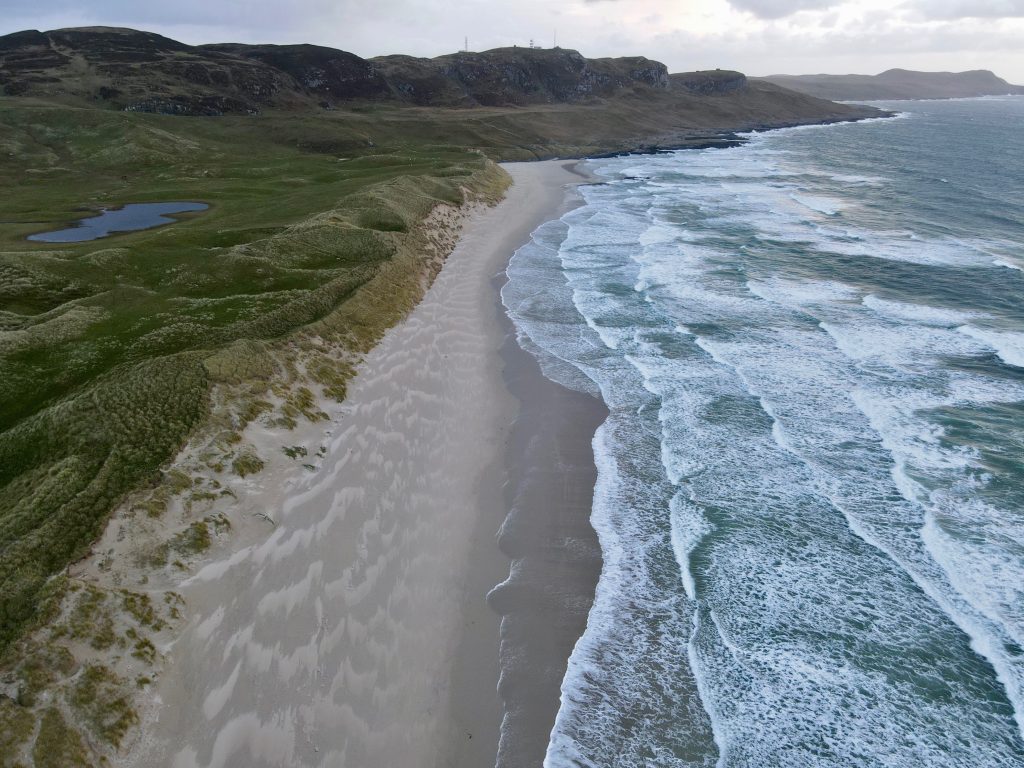 Machir Bay is located on the west coast of Islay, just along the road from the distillery.  The northern and southern parts are largely rocky, with a sandy beach area near the top of the bay.  The area surrounding Machir Bay is sparsely populated today, but archaeological evidence shows a long history of human settling in the parish of Kilchoman.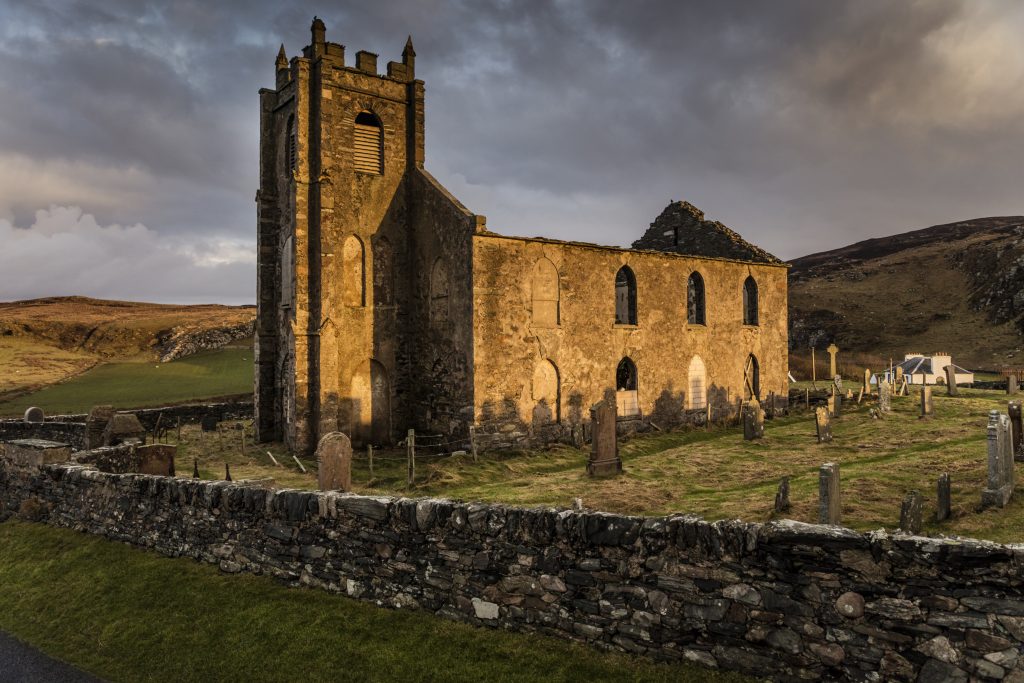 Machir Bay is a beach that is equally as stunning on a stormy day in the middle of winter as it is on a warm, sunny day in summer.  With almost two kilometres of beautiful sandy beach, impressive waves, a fresh sea breeze and stunning sunsets, it is easy to see why it is such a popular place with both local residents and visitors to the island all year round.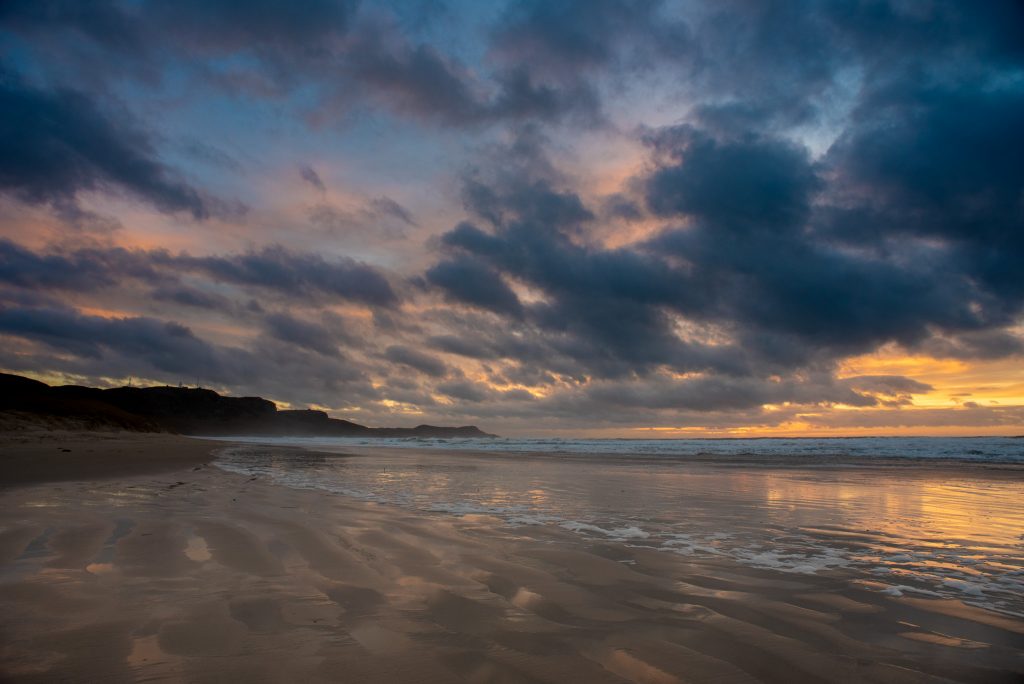 Named after this spectacular beach, our award winning Machir Bay is the flagship of the Kilchoman Range.  It has a vatting of approximately 90% bourbon barrels and 10% oloroso sherry casks.
"The dramatic coastal landscape of Machir Bay is reflected in the rugged complexity of this award winning single malt, the flagship of the Kilchoman range,"

Anthony Wills, Kilchoman Founder.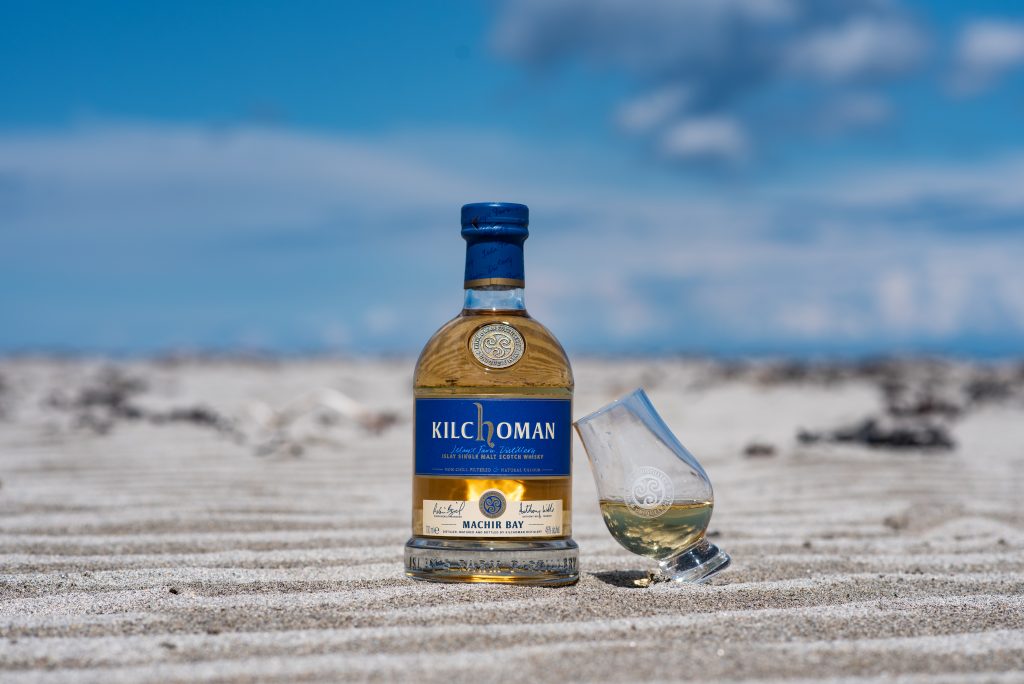 Sanaig, the second continual release which was launched in 2014, is named after a rugged coastal inlet north of the distillery.
The west coast of Islay, from Portnahaven to Sanaigmore, is regularly battered by strong Atlantic storms.  These high winds and rough seas have carved into the coastline to dramatic effect, none more so than at Sanaigmore, the north-western tip which is where our Sanaig release has gained its name. With clear waters and white sands Sanaigmore is a beautiful place to visit. With stunning views from the clifftops you can see Loch Gruinart, the hills in the north east of Islay and the Paps of Jura in the far distance. On a very clear day you can even see as far as the islands of Mull and Colonsay.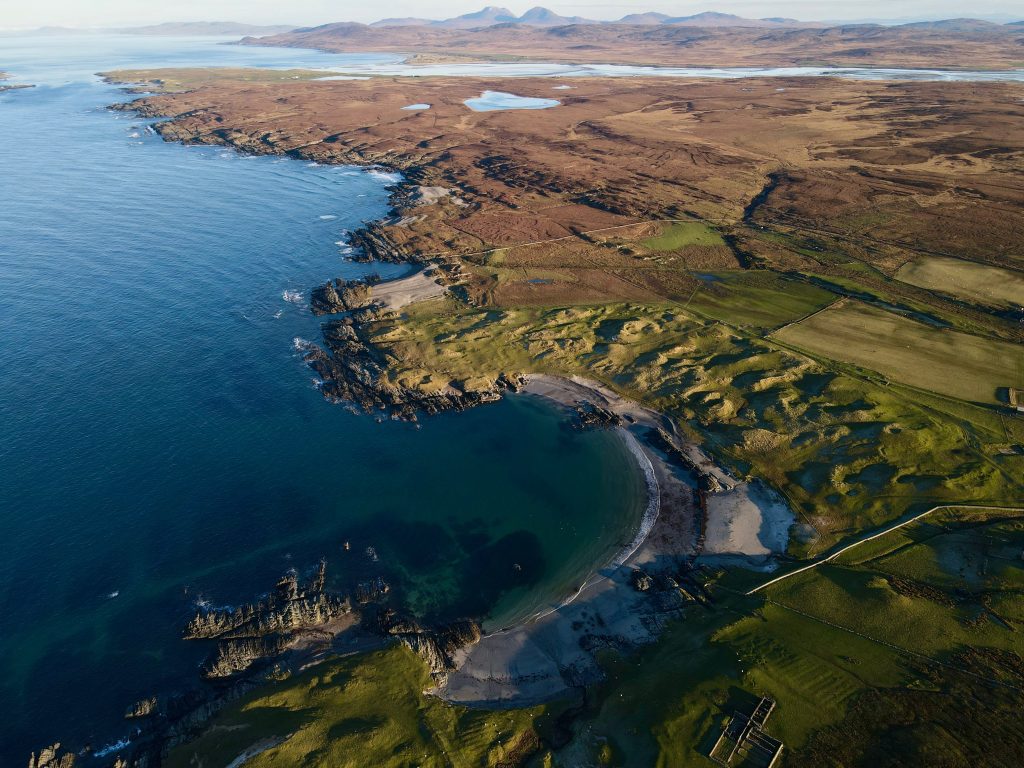 This predominantly sherry cask matured scotch whisky consists of approximately 70% oloroso hogsheads and 30% bourbon barrels, imparting a balance of dried fruits, dark chocolate and rich peat smoke into the spirit.
"Sanaig neatly balances the contrasting influences of rich sherry maturation, bourbon barrel finesse and Islay peat smoke,"

Anthony Wills, Kilchoman Founder.
Overlooked by the distillery, Loch Gorm is situated less than a mile from the Atlantic coast, roughly between Machir Bay in the south and Saligo Bay in the west. With a four mile circumference, it is Islay's biggest freshwater loch with an abundance of wildlife and dark peat coloured waters.  The Allt Gleann Osamail burn, from which we collect our production water, is one of the loch's major tributaries.  Loch Gorm also has a very interesting history.  An example of this is the small island in the south-east called Eilean Mor.  There are overgrown remains of a castle which dates back to the late 16th and early 17th centuries.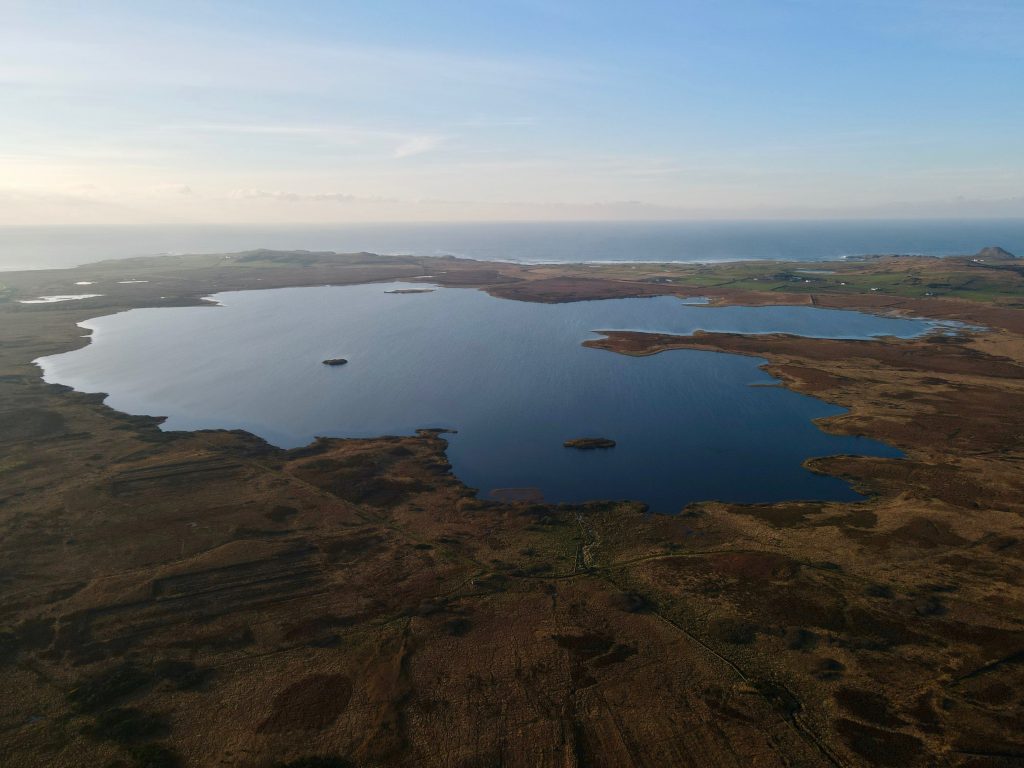 Named after this famously dark and peaty loch, Loch Gorm is a sherry cask single malt matured exclusively in oloroso casks, extracting the rich spicy character of the European oak as it ages in our Islay warehouse.  These ex-oloroso sherry casks impart a combination of heavy sherry notes, spicy dark chocolate, rich fruits and burnt sugar. This balances beautifully with the Kilchoman peat smoke.  Limited editions of Loch Gorm are launched annually.
"The Oloroso sherry maturation of Loch Gorm gives it a beautiful balance of big rich sherry flavours which pair very nicely with the peat smoke, soft fruits and typical sweetness of Kilchoman,"

Anthony Wills, Kilchoman Founder.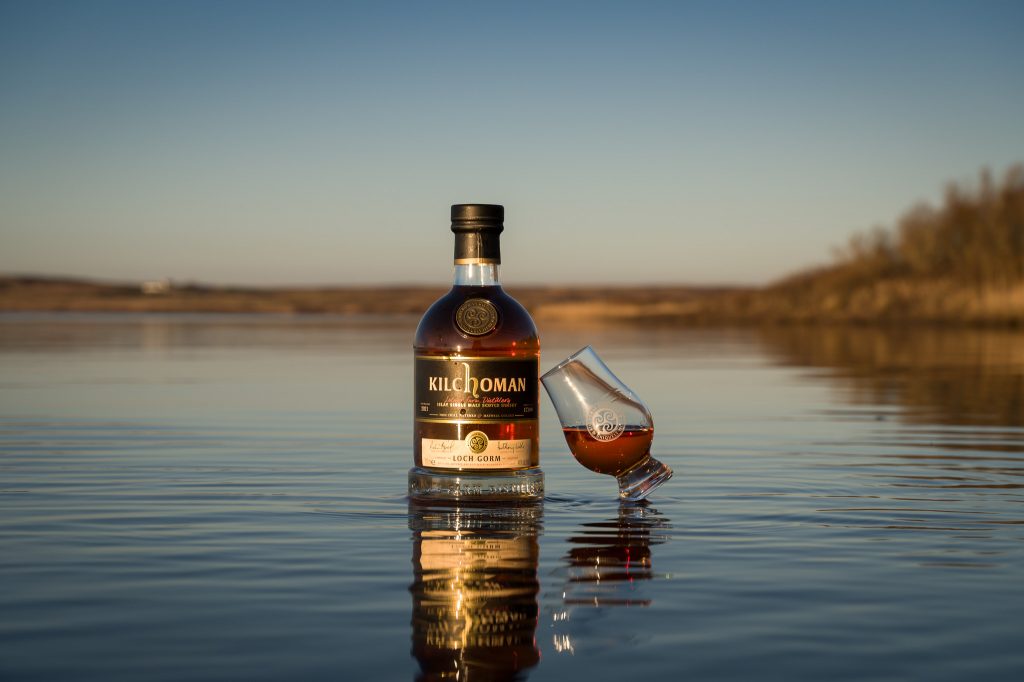 READ NEXT
Featured
100% Islay 13th Edition
The 100% Islay 13th Edition was distilled from barley grown on the farm at Kilchoman in 2012, 2013 and 2014, it was then matured for a minimum of 8 years before 44 bourbon barrels were selected for this year's release of bottles. "The 13th Edition is the first release since…
September 11, 2023
READ FULL POST