DISTILLERY NEWS
The European Tour
September 13, 2018

The Kilchoman European Tour is back in 2018! It has been three years since we packed up the Land Rover and took it on a tour around Europe, so the time has come for Kilchoman to get on the road once again, with a few new additions…
The 2018 Tour will be our biggest and best yet; covering more miles over a longer period with bigger and better tour events than ever before. This year also welcomes the arrival of the new Kilchoman Trailer!
We have done away with the regular sit-down tastings, so come along for an evening of Machir Bay Old Fashion cocktails served from the Exhibition Trailer, pair Kilchoman with Scottish Highland cheese and Atlantic Sea Salt chocolate, and taste through a range of our single malt whisky with the team from the distillery (including the Tour Bottling of course!). We'll be there to share a few stories as well as a few drams as we make our way around Europe.
The Route
This year's tour will start on Islay, visiting nine countries over seven weeks, covering over 7,000 miles – Islay – Scotland – England – Belgium – Luxembourg – Netherlands – Germany – Austria – Italy – Switzerland – France – Islay. Click HERE to find out the exact dates and route we will be taking.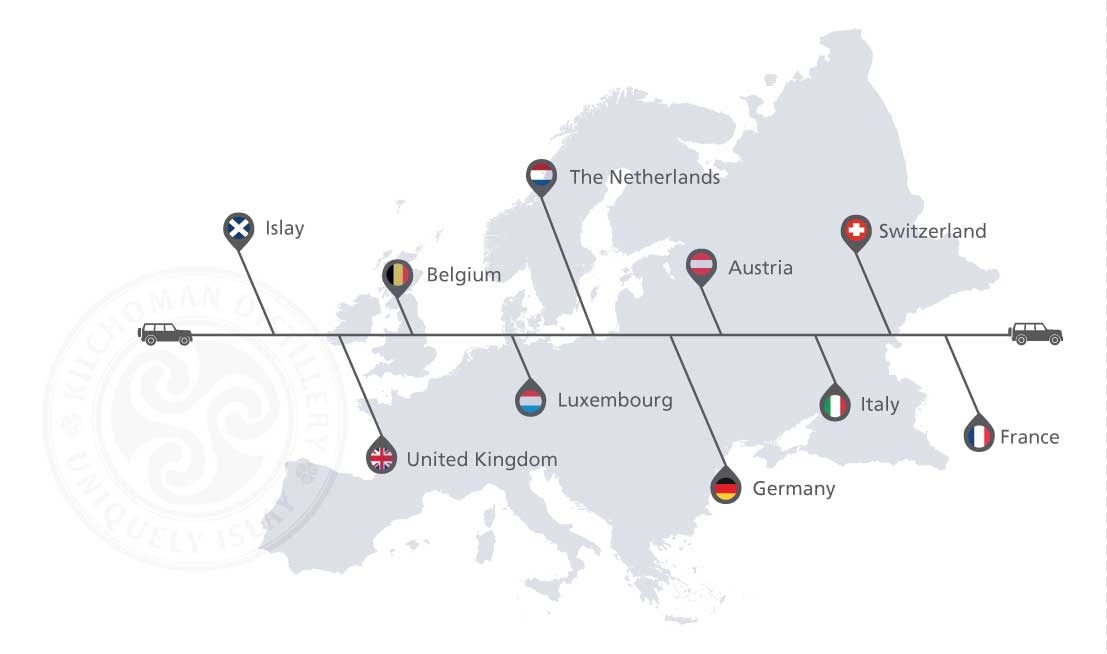 The Vehicle
The Kilchoman Land Rover has been re-branded with a fresh wrap and will be towing the new Exhibition Trailer.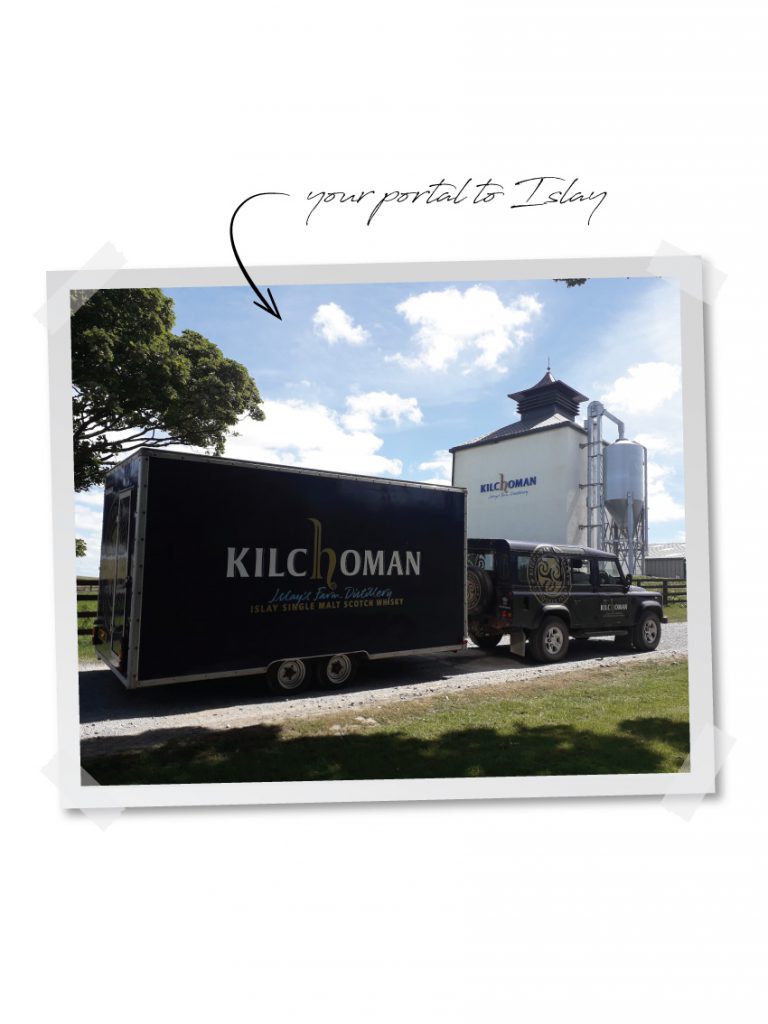 The Bottle
A special bespoke, individually numbered, limited edition bottle will be released for the 2018 European Tour. Just 2,310 Cask Strength Machir Bay bottles will be available exclusively from the selected venues along the tour.
Continue to follow the European Tour news section for updates and we will see you soon!
READ NEXT
BLOG POST
100% Islay 13th Edition
The 100% Islay 13th Edition was distilled from barley grown on the farm at Kilchoman in 2012, 2013 and 2014, it was then matured for a minimum of 8 years before 44 bourbon barrels were selected for this year's release of bottles. "The 13th Edition is the first release since…
September 11, 2023
READ FULL POST