THE AWARDS KEEP COMING!
July 6, 2021

Award season in the whisky industry is underway and we are delighted to be receiving numerous medals and high scores for our core range whiskies.  As previously announced, Machir Bay, Sanaig, Loch Gorm and 100% Islay have all been presented with awards in recent competitions.  We can now add yet more awards to the list of accolades!

In the Ultimate Spirits Challenge Machir Bay was a 'finalist' and awarded the 'tried & true' award with 95 points and Sanaig 91 points, while in the International Wine & Spirits Competition (IWSC) Sanaig came out on top with a gold medal at 95 points and Machir Bay 93 points.  It seems it's not just us at Kilchoman who think we make award-winning whisky!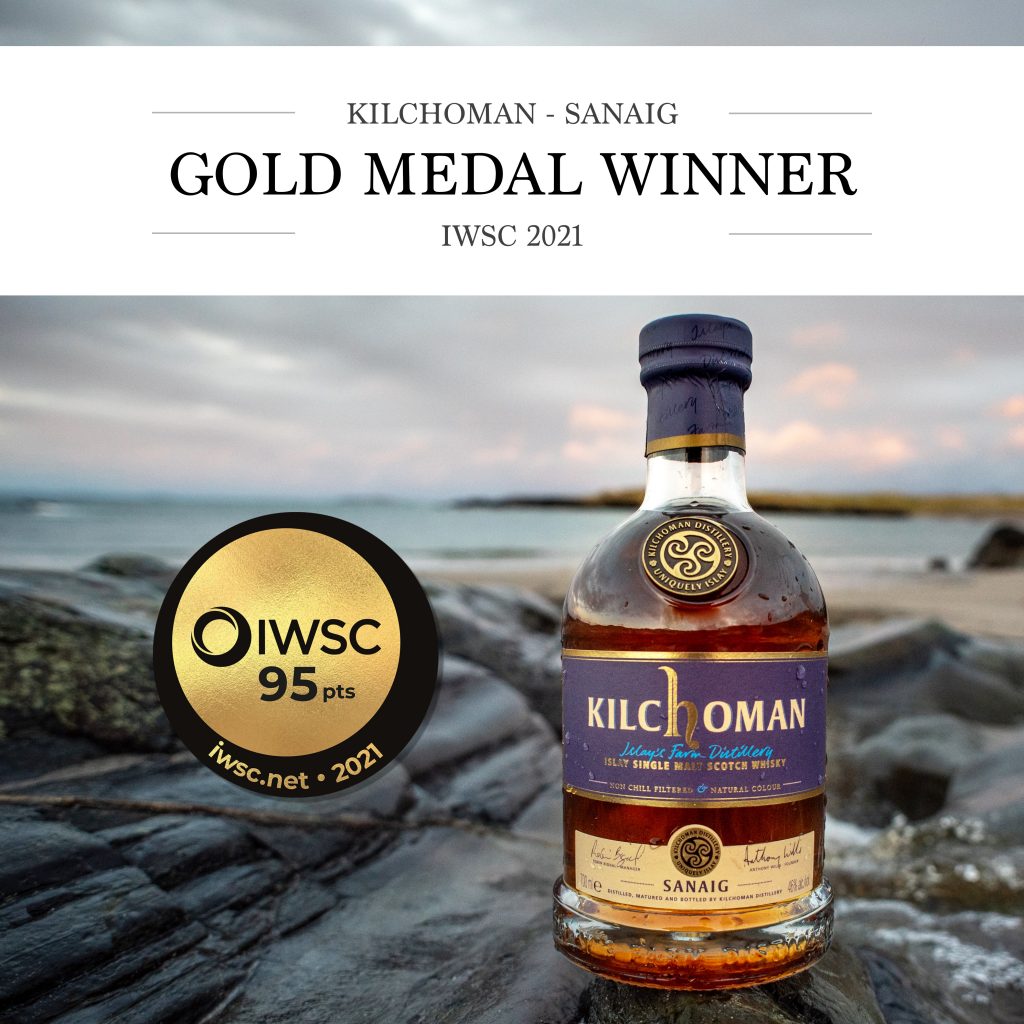 As well as the core range whiskies, Machir Bay Cask Strength has also been wowing the judges.  We are delighted to announce it has been named 'Best Islay Single Malt' in the Ultimate Spirits Challenge 2021 with an outstanding score of 99 points.  It was also awarded gold with 97 points in the IWSC 2021.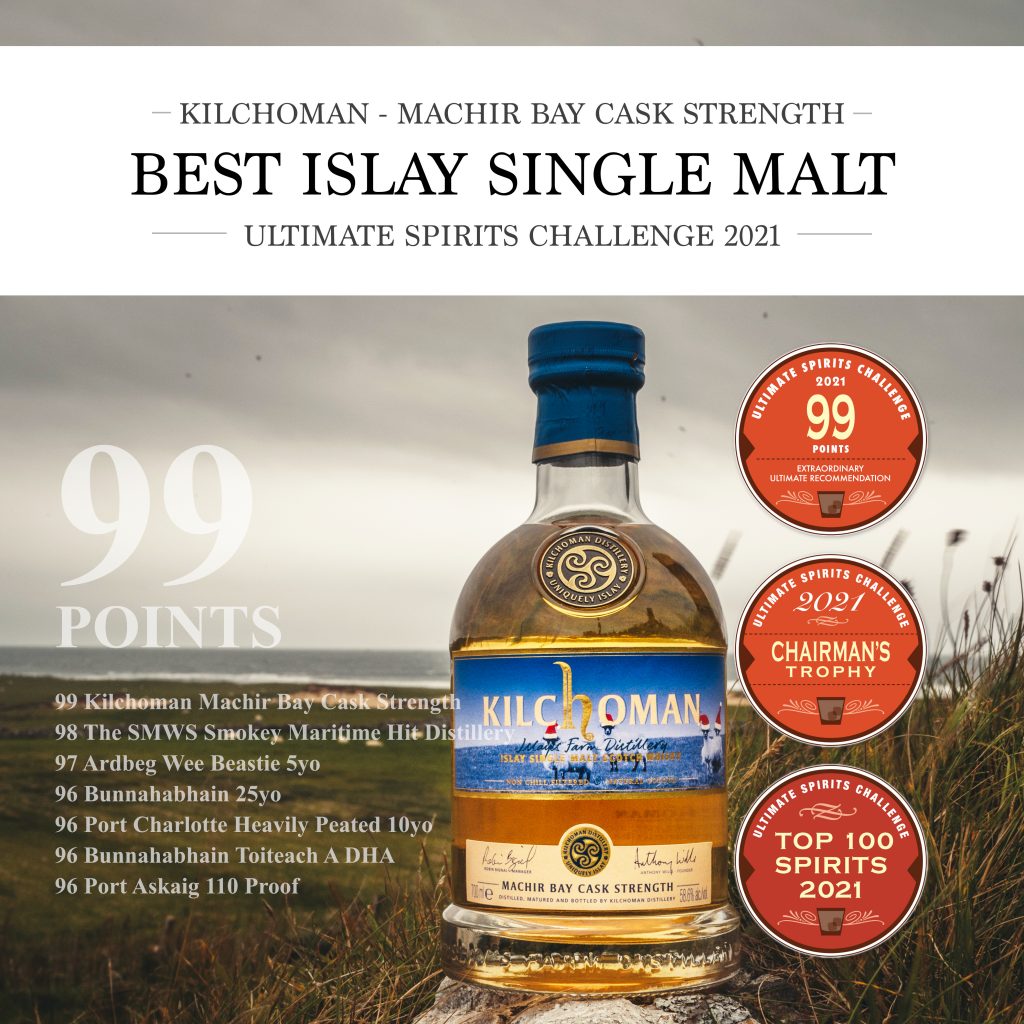 Machir Bay Cask Strength was a limited-edition release for the 2020 festive season, even the sheep on the label had their Santa hats on!  Before reducing a batch of our Machir Bay to its regular bottling strength of 46%, this release was bottled at cask strength of 58.6% to appreciate the full power and character of our core range whisky.  Due to the popularity and success of this release we will be bringing out another limited batch of Cask Strength Machir Bay towards the end of this year.
For more information about our core range whiskies click here.
READ NEXT
The Kilchoman 16 Years Old
This is a proud moment for all at the distillery as we release our oldest global bottling to date. A combination of 21 casks have been maturing for over 16 years, predominantly ex-bourbon barrels with a hint of ex-oloroso sherry, creating a perfectly balanced single malt. With a marriage of…
November 6, 2023
READ FULL POST