STR Matured crowned BEST WHISK(E)Y at WOW Awards and scores 91 POINTS with Dave Broom
August 30, 2019

The STR Matured has been awarded Best in Show at the Whiskies of the World awards. 24 of the world's most renowned spirits experts judged it to be the best whisk(e)y out of hundreds of entries from Scotland, the US and around the world. The WOW award follows a Score of 91 points for the STR by Dave Broom in his regular reviews for ScotchWhisky.com, a score that is rarely beaten.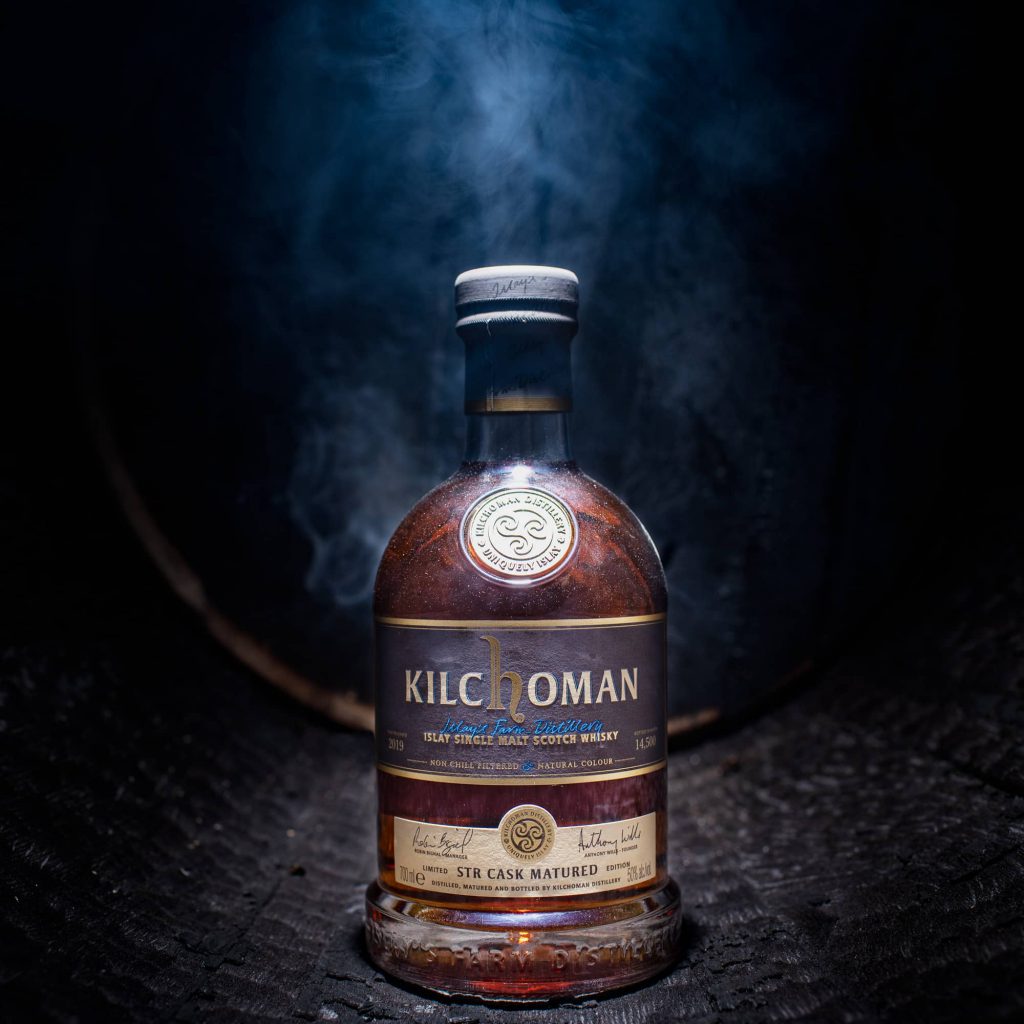 "I knew that I liked the STR but that doesn't always mean others will so I'm delighted that it's receiving such high praise from some of the industry's most renowned and respected experts." Anthony Wills, Kilchoman Founder and Master Distiller.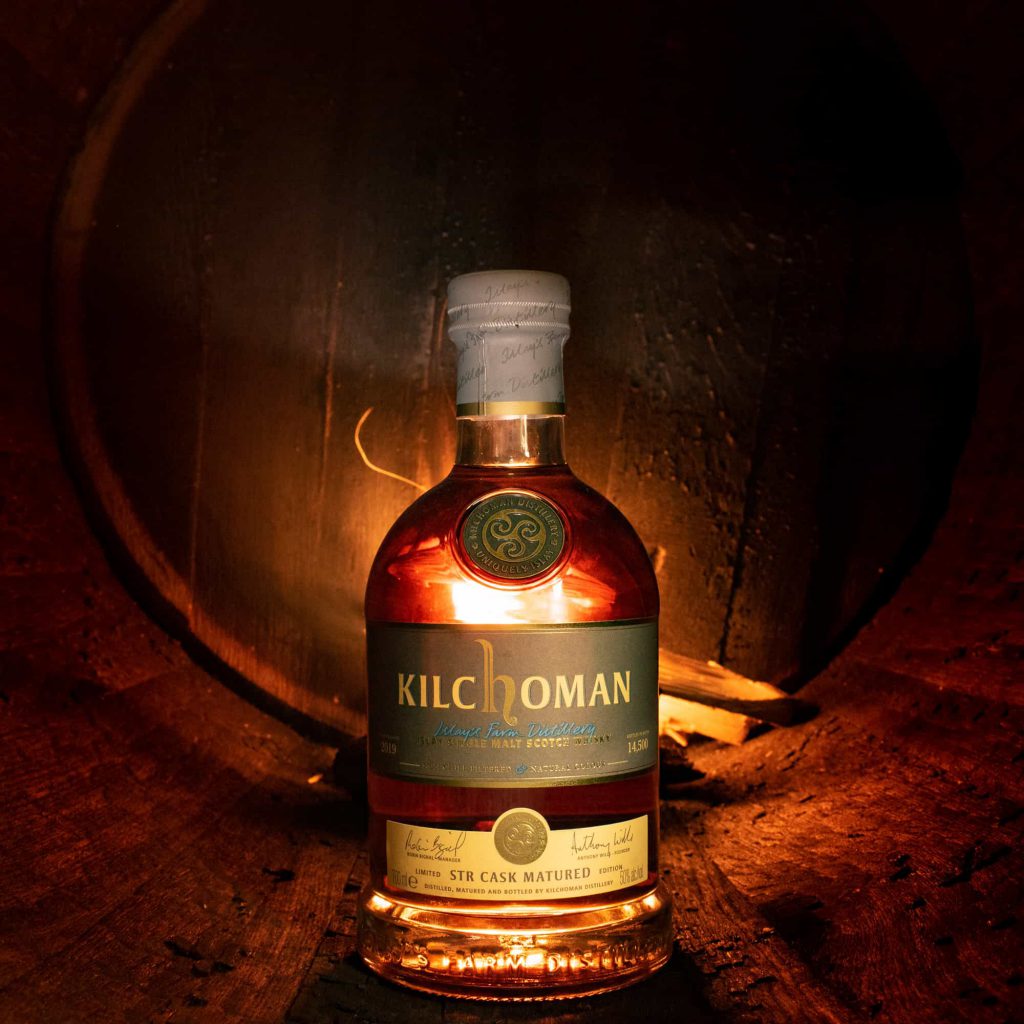 WOW judge Benjamin Robinette commented "Despite the cliché of continuing to heap praise onto a surefire winner, there was a singular reason that I gave the Kilchoman STR my highest numerical score of the entire day's tasting. For a while now I've been taken aback by Kilchoman's precocious distillery bottlings — especially for their house style's object lesson that maturity is possibly a more important factor in gauging the replay value and perceived quality in a spirit than its quantifiable age. In my personal tasting journals, I've canvassed territory in prior Kilchoman bottlings from liquid associations of cold-brewed Yirgacheffe coffee and pinotage wines to foodie analogies of Italian bakery goodies (sfogliatelle, cucidati, and giuggiulena) and stout pot pie. For all of my experiences with Kilchoman's whiskies, the STR took the figurative cake – and let me eat it and drink it as well.
All at once on the second sip (once I'd warmed into it) I was rifling through a vast melange of characters — the refreshing skeins of veiled smoke and orange flower water exuded by a dry Amontillado sherry; the zig-zagging movement patterns of vieux rhum agricole from Martinique; a transparent, glassy, filmy salinity not unlike a junmai ginjo or junmai daiginjo saké; warming and richly engorged almond and golden stonefruit in the vein of a top-notch sweet Marsala wine; the touch of soft water and exhalation of sour cherry from the effortless mastery of a Black Forest kirschwasser. I felt like I could spin the roulette wheel toward any of the whisky's colorful characters and win no matter where the ball landed. It is one of the few liquid masterclasses in terraced, easy-to-read, dynamic, and multi-associative complexity that I have ever had the pleasure of tasting — and it does not surprise me at all that it came from the masterful team at Kilchoman. Standing ovations should only be reserved for the very best of performances — and I was on my feet in an instant thanks to this genius offering. It is a fitting tribute and a living memorial to the legacy of the late Dr. Jim Swan."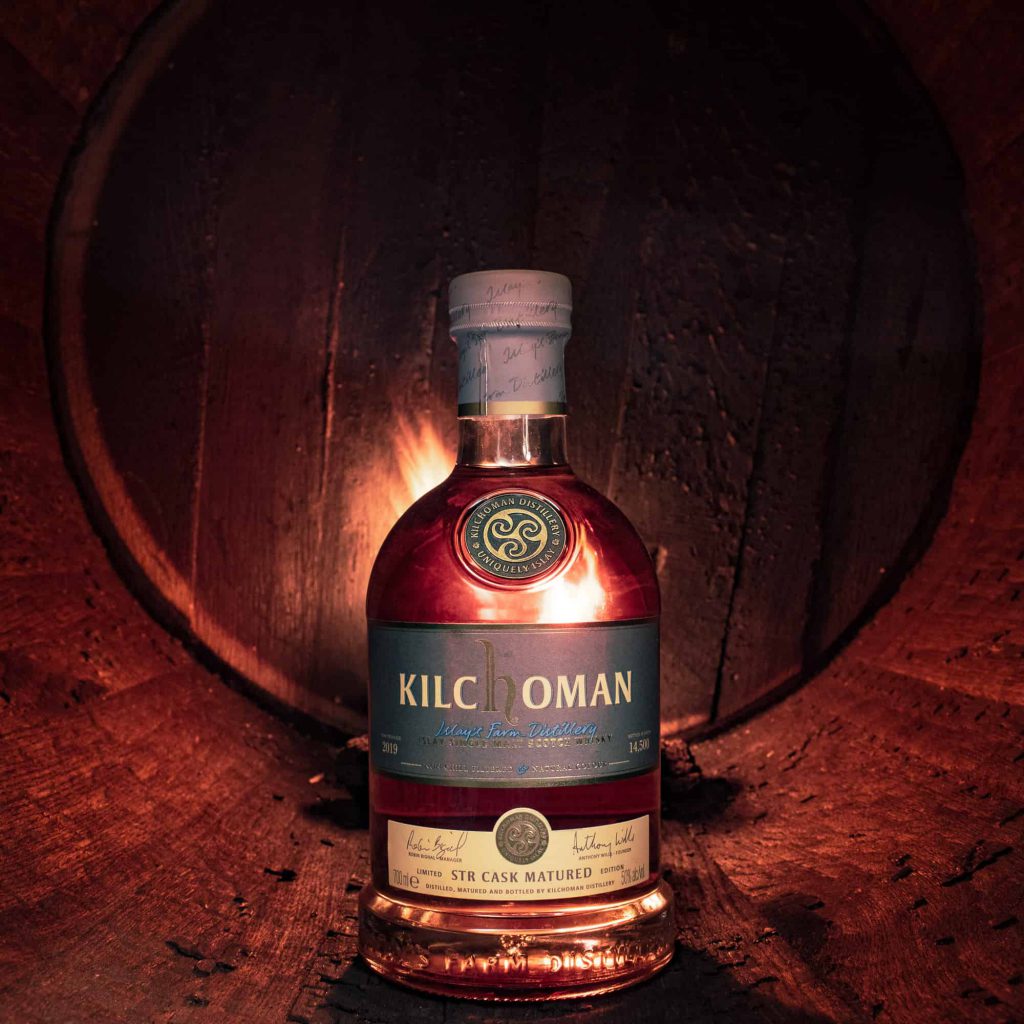 Dave Broom's notes:
NOSe: Starts in an unusually robust and peaty way for Kilchoman: there's a complex mix of grassiness, drying herbs and a little garden bonfire, then wet sand – all mixed with light cherry and raspberry that's given a smoky intensity by the all-pervading smell of burning wood. In time there's some walnut oil and even a little dubbin. Water brings out some resin, burning driftwood, cockles and char.
PALATe: While Kilchoman's signature sweet elegance sits in the centre, the key here is the way it opens in different directions: there's sweet, almost caramelised fruits and a whiff of sweet spice, while the herbal note picked up on the nose is now shifted to a Cynar-like bitter twang with added wormwood fronds and calamus. All the time, the smoke is coming in off the coast laden with salty notes. Water adds in peppers, cinders, more red fruit and a new earthy depth.
FINISH: Balanced between sweetness and still assertive smoke, with touches of elderberry.
CONCLUSION: A bold multifaceted Kilchoman. Recommended.
Whiskies of the World official results: https://whiskiesoftheworld.com/awards/ and judging panel: https://whiskiesoftheworld.com/judges/
Scotchwhisky.com review: https://scotchwhisky.com/whisky-reviews/new-whiskies/27057/batch-216/
READ NEXT
MEET THE PEAT TOUR 2019
100% Islay 13th Edition
The 100% Islay 13th Edition was distilled from barley grown on the farm at Kilchoman in 2012, 2013 and 2014, it was then matured for a minimum of 8 years before 44 bourbon barrels were selected for this year's release of bottles. "The 13th Edition is the first release since…
September 11, 2023
READ FULL POST