DISTILLERY NEWS, NEW RELEASES
STR Cask Matured Limited Edition
May 6, 2019

We are excited to announce the arrival of our second (of two) spring limited edition releases; the STR Cask Matured which will be available in the UK from Wednesday (8th May), hitting shelves in Europe later this week and further afield soon after that.

A creation of the late Dr Jim Swan, STR refers to a specific formula for the Shaving, Toasting and Re-Charring casks. A total of 43 casks filled in 2012 were selected by Anthony Wills, Kilchoman's Founder and Managing Director, bottled at a strength of 50% abv without chill-filtration or colouring.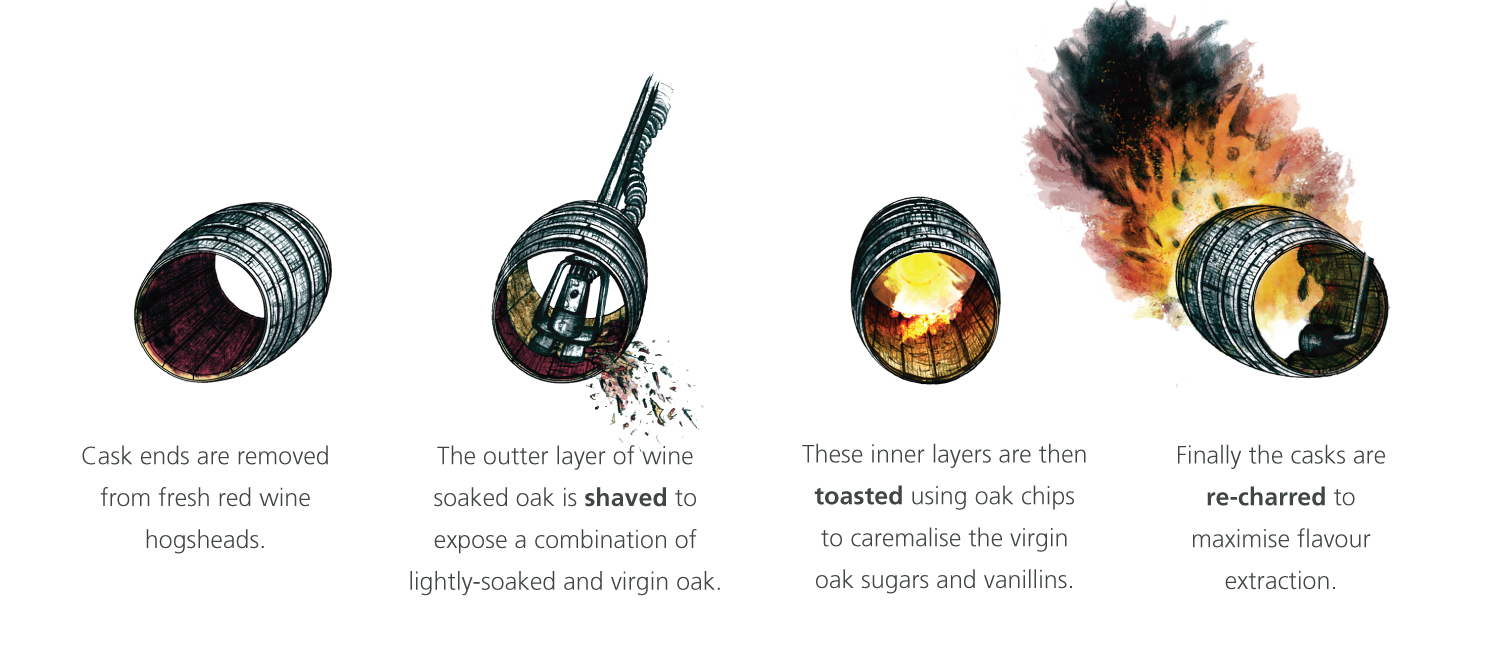 The process of shaving, toasting and re-charring has had a huge influence on these casks and the flavours of the resulting single malt. We released a full maturation Red Wine Cask release in 2016 which took on lots of the big and bold wine flavours, however the STR cask provides a different approach.  The shaving has reduced some of the bolder flavours on the surface of the oak, producing a more subtle red wine influence. Once shaved, the casks were then toasted and charred over a natural oak fire, fuelled exclusively using oak chips from used staves. These processes remove harsh tannins and undelivered flavours and break down unwanted chemical bonds such as lignin, celluloses and hemicelluloses, replacing them with sugars, vanilla and spice notes.
"The STR cask balances influence from both the new and used oak to create a powerful combination of rich fruit, oak, spice and maritime peat smoke." Anthony Wills, Kilchoman Founder & Managing Director.
"Rarely have I tasted such a fruit-forward Kilchoman that accentuates the peaty, smoky character rather than masking it.  The summer fruits and citrus combine with an earthy peat smoke character to create a combination of flavours that I haven't tasted in our whiskies before."  James Wills, Sales and Marketing Manager.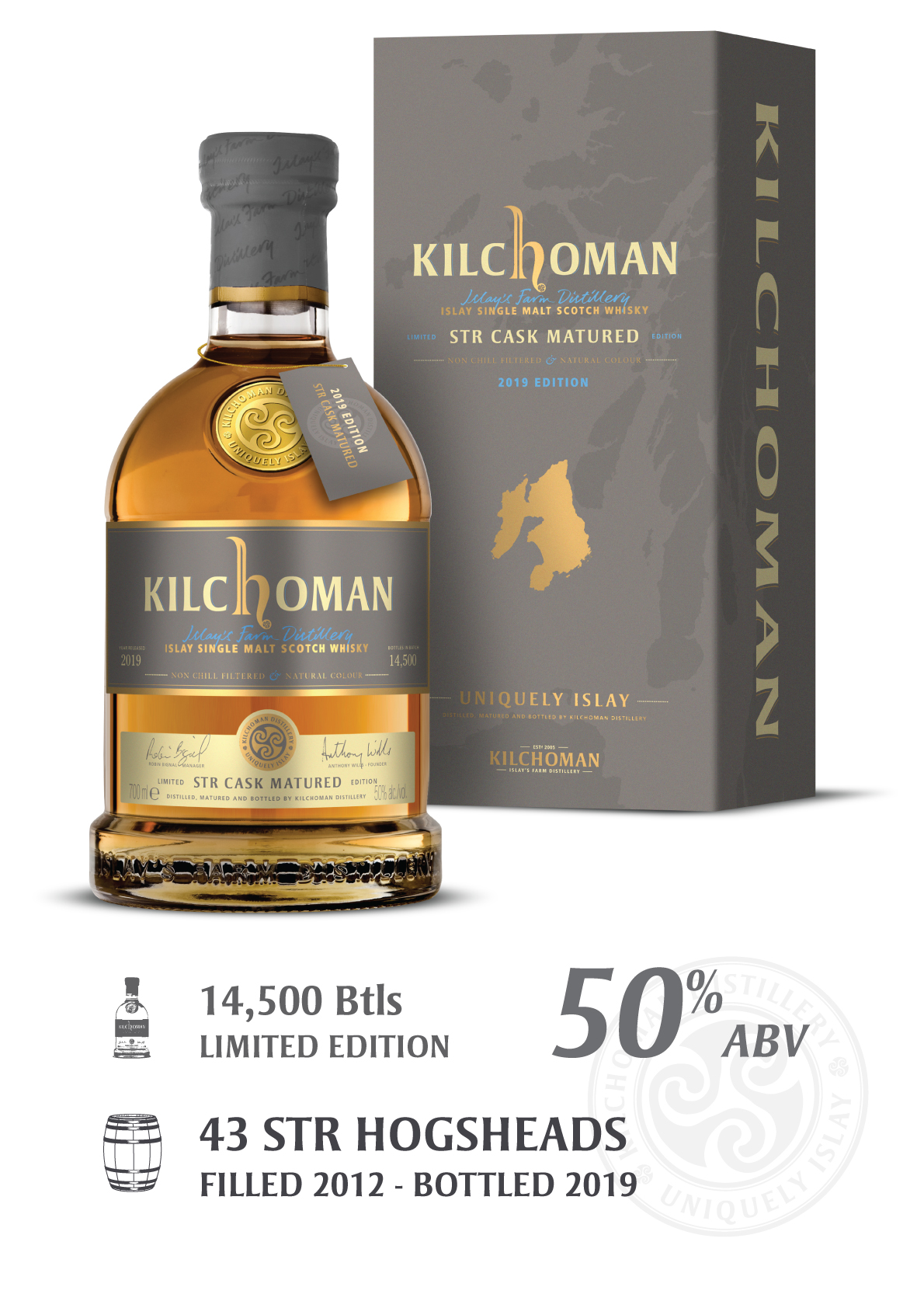 The STR Cask Matured will retail for about £79.98 in the UK (70cl, 50% abv), a limited number of bottles will be available via our website at 12 noon on Wednesday (May 8th) however these will be restricted to one bottle per person.  If you miss out on a bottle when they're released online then do not fear, bottles are currently on the way to whisky shops around the world. We expect the STR to be available in Europe by the end of the week, reaching the furthest corners of the whisky world by the end of the month.  Please get in touch with us via info@kilchomandistillery.com if you have any questions.
Tasting Notes
Nose: Summer fruits with a hearty measure of cinnamon spice, toffee and gentle peat smoke.
Palate: Soft caramel at first with layers of red berries, lemon tart and earthy peat smoke.
Finish: Long with a pronounced spice, honey and caramel notes.
READ NEXT
DISTILLERY NEWS
100% Islay 13th Edition
The 100% Islay 13th Edition was distilled from barley grown on the farm at Kilchoman in 2012, 2013 and 2014, it was then matured for a minimum of 8 years before 44 bourbon barrels were selected for this year's release of bottles. "The 13th Edition is the first release since…
September 11, 2023
READ FULL POST