Featured
Spring On The Farm
May 11, 2021

Spring is a particularly busy time on the farm.  The ewes have been lambing and the cows have been calving which all takes a lot of time, care and attention from the farm team.  As well as this, we've been preparing the ground for sowing this year's barley crop which we hope will be completed today.  It's been a cold spring but the dry weather over the last few weeks has allowed us to get on with all the groundwork.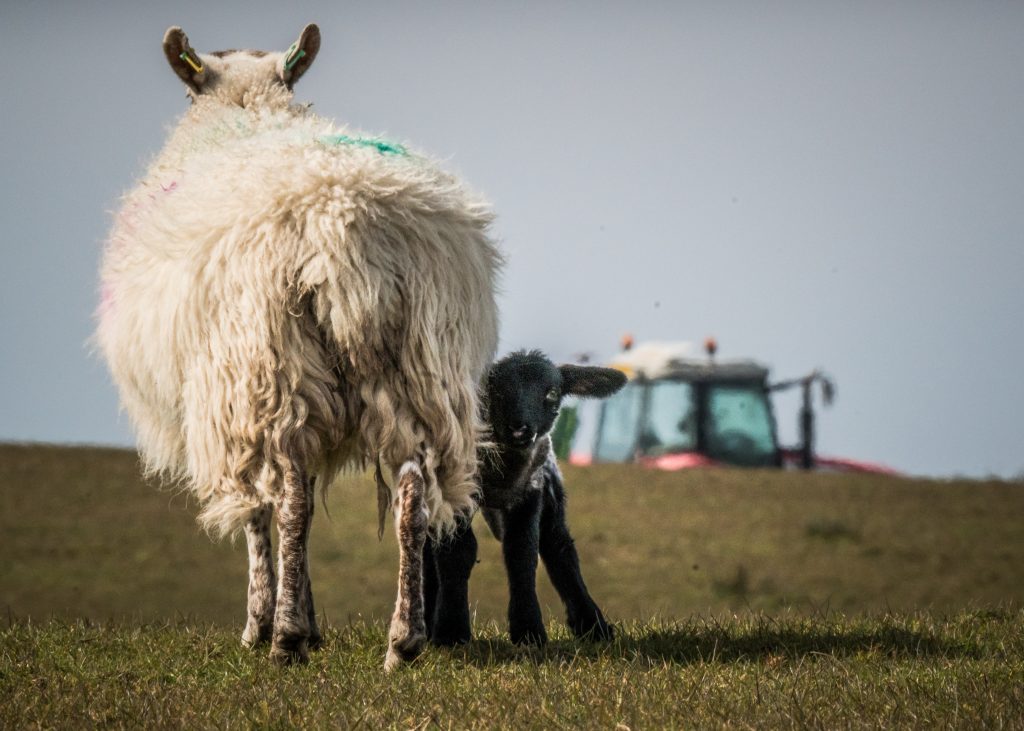 We are planting barley on 115 acres of ground this year and a few weeks ago the fields selected for growing were ploughed in preparation for sowing the seed.  The two barley varieties we've chosen this year are Concerto and Sassy.  This will be the second time we've grown the Sassy variety.  We successfully harvested Sassy back in 2019.  Concerto has been our mainstay variety for a number of years now because of it's suitability for the Islay weather and growing conditions and most importantly, because of the good quality spirit that we can distil from it.  However, we are still looking for a replacement for it as we're approaching what is likely to be the end of an era for the variety Concerto.  Seed varieties don't last forever, they start to lose some of their characteristics and qualities and the seed merchants then find replacements.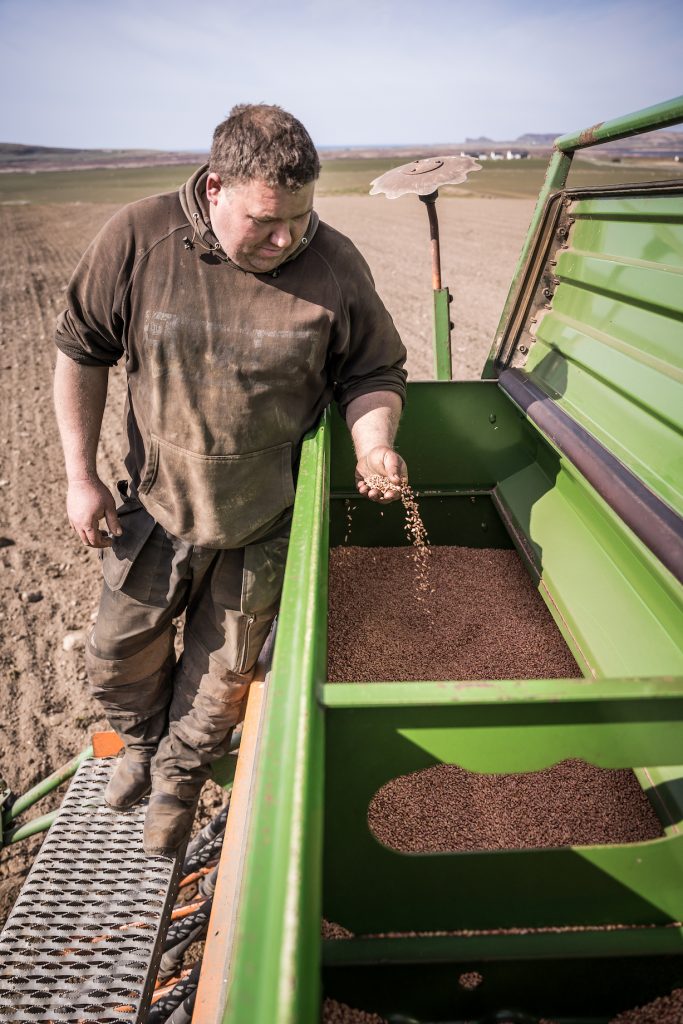 As in previous years, we have sown the two varieties side by side in the 'experimental field' at the entrance to the distillery.  It is always interesting to compare the two varieties throughout the growing and harvesting stages and then importantly through the production process as well.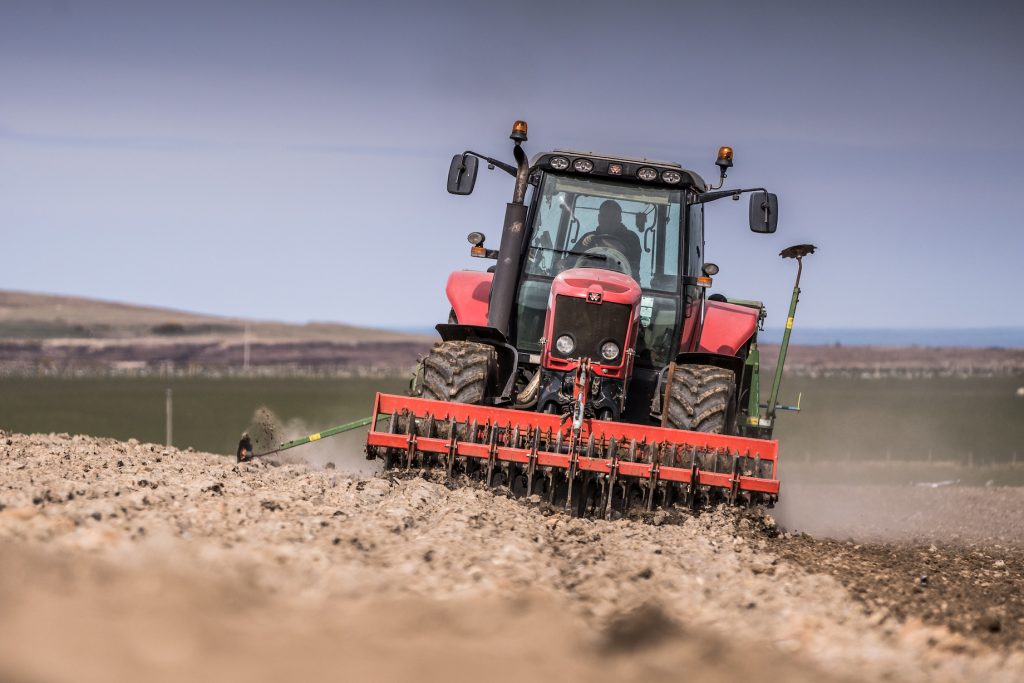 This year we did some drainage work in 'The Smiddy' field immediately in front of the distillery to enable us to sow barley in this field for the first time.  In previous years, the field was too wet and the soil would not have provided suitable growing conditions.  After digging up various parts of the fields and repairing some of the traditional tile drainpipes, the field is now much drier.  The ground in this field is quite firm so after ploughing we also went over the soil with discs to break up the furrows.  This allows the power harrow to provide a better seed bed for the barley.  We will keep you updated on how this develops as well as keeping you informed on how the barley crop is growing on the farm in the coming months.  It is well known that farmers are never happy with the weather and for weeks we were saying we needed dry weather to get the groundwork done, now we are hoping for rain so the barley doesn't get too dry as it starts to germinate!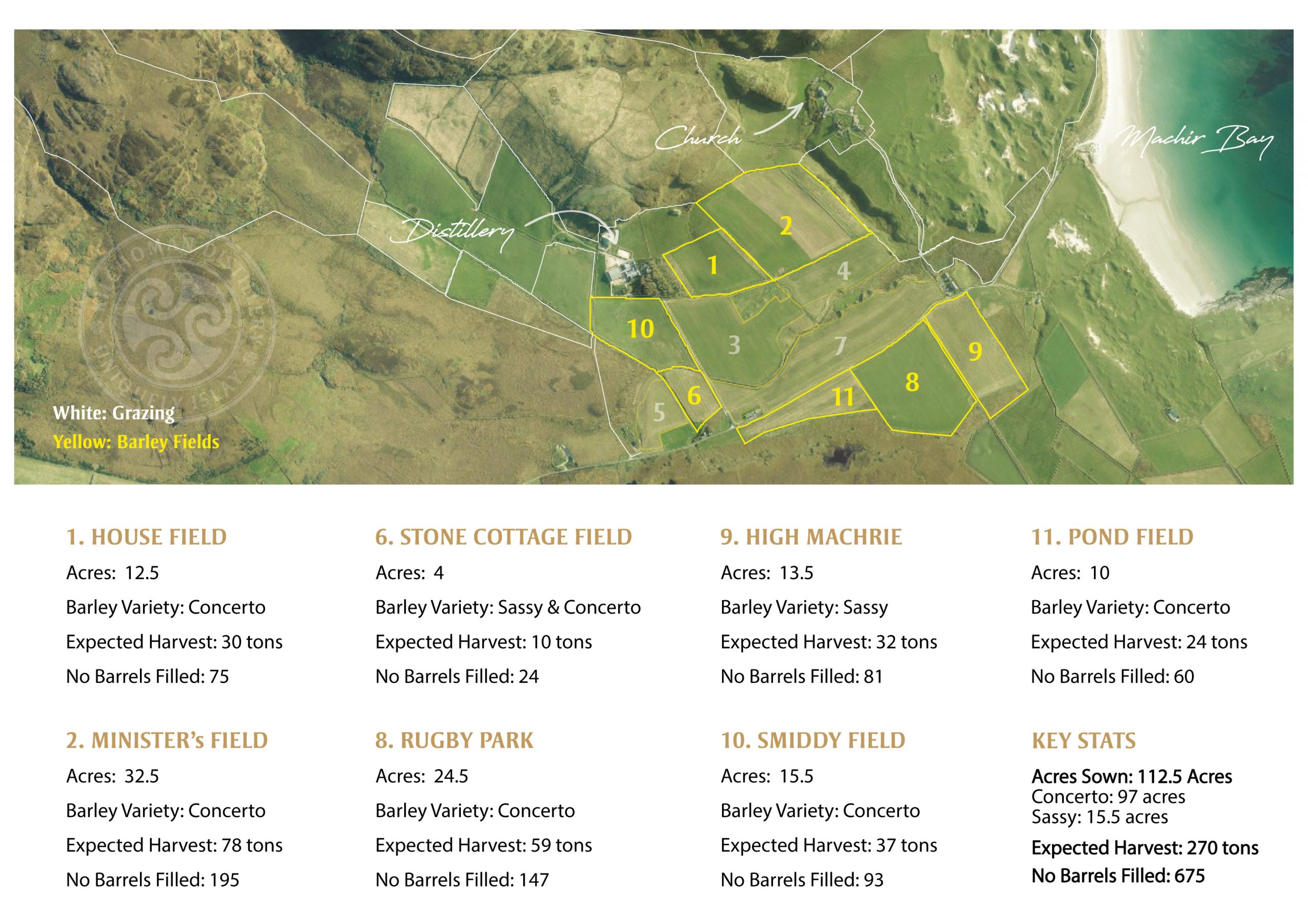 READ NEXT
Featured
100% Islay 13th Edition
The 100% Islay 13th Edition was distilled from barley grown on the farm at Kilchoman in 2012, 2013 and 2014, it was then matured for a minimum of 8 years before 44 bourbon barrels were selected for this year's release of bottles. "The 13th Edition is the first release since…
September 11, 2023
READ FULL POST