BLOG POST, DISTILLERY NEWS, Featured
Sowing the Barley Seed
April 16, 2020

It is another busy time on our farm. Spring is here and Islay has been seeing some good weather recently so this week we've taken advantage of the weather window and have been busy sowing the barley seed which will be harvested in late summer and used to produce our 100% Islay spirit. 

Similar to previous years we are planting two varieties of barley, this year it will be one familiar variety, Concerto, which has been the backbone of our barley crop over recent years and one new variety, Diablo, which we've not grown on the farm before.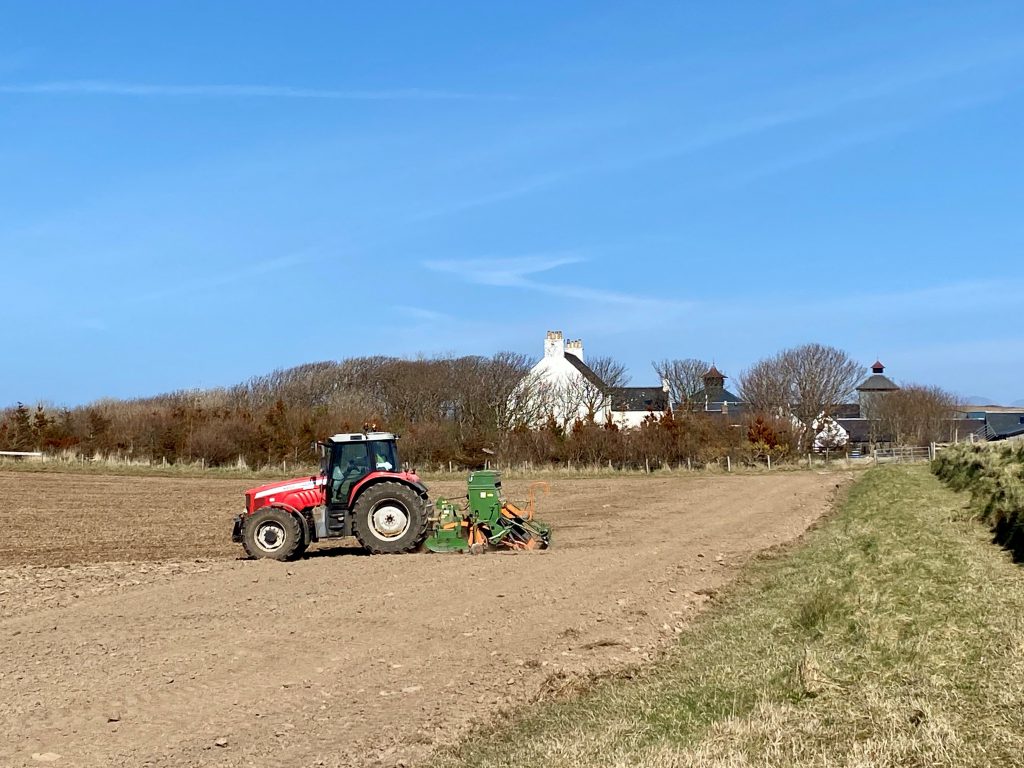 A couple of weeks ago we took delivery of the Concerto seed which is one of our mainstay varieties that we've been using over the years as we've found it to be one of the best performers in terms of yield, it seems to suit our ground and stands up well against the challenging Islay weather.  Most importantly, the new make spirit from Concerto is fantastically floral and balances well with the other aspects that influence the character of our whisky such as peat, stills, yeast and of course casks.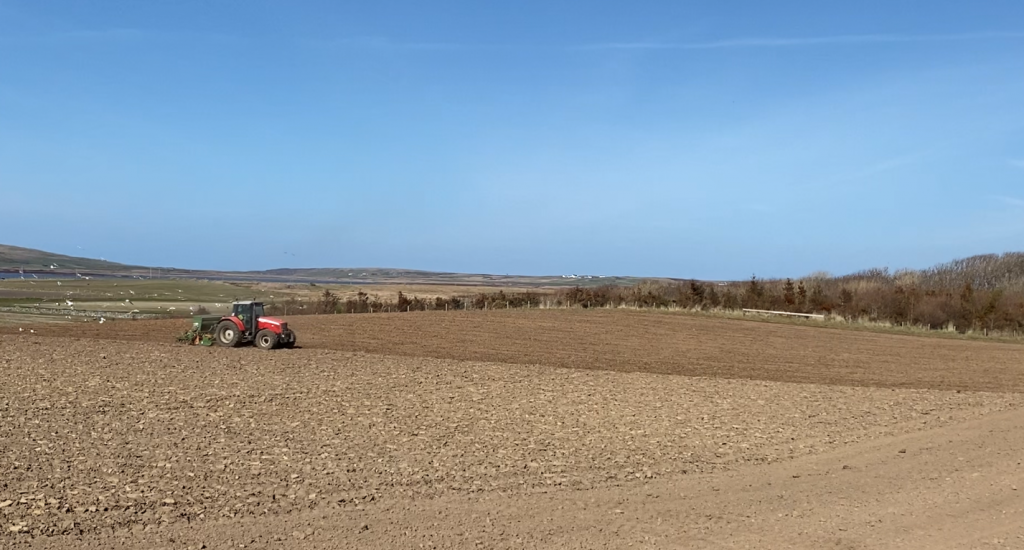 This year our second variety of barley is LG Diablo and we are trialling this to see how it crops and compares to Concerto.   LG Diablo, Diablo meaning Devil in Spanish, is advertised with the slogan 'yields like hell' so we're obviously hoping this is true for us!  It is a relatively new variety, but it seems to have good characteristics that we hope will suit our ground and the weather on Islay which is more than interesting at times…………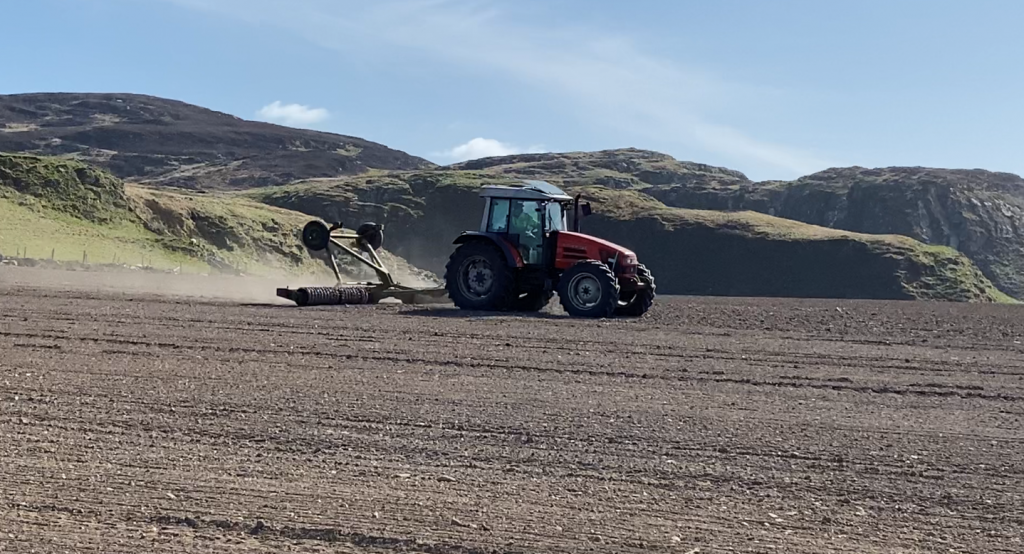 We will keep you up to date with progress over the coming months.
READ NEXT
DISTILLERY NEWS,NEW RELEASES
100% Islay 13th Edition
The 100% Islay 13th Edition was distilled from barley grown on the farm at Kilchoman in 2012, 2013 and 2014, it was then matured for a minimum of 8 years before 44 bourbon barrels were selected for this year's release of bottles. "The 13th Edition is the first release since…
September 11, 2023
READ FULL POST