Featured
PX Sherry Cask Matured Release
May 3, 2021

This special edition, the second of our two Spring limited edition releases, is a combination of 33 casks, 9 only matured in Pedro Ximénez casks and 24 finished in PX casks for between 12 and 18 months. The 12,000 bottle release will be available from your local Kilchoman stockists around the world from this week.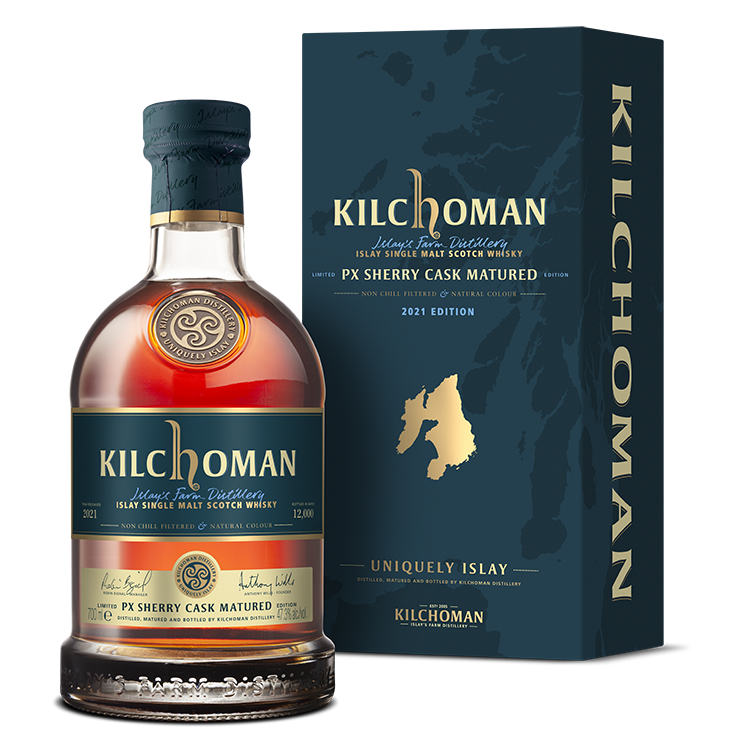 Whilst we've released a number of Pedro Ximénez single casks over the years, this is the first time we've vatted multiple casks together for a global release. Anthony and Robin have spent many days in the warehouses tasting endless numbers of casks to find the perfect balance of character, constructing a whisky that showcases the rich sweet flavours of Pedro Ximénez sherry but also reflects the signature flavours of our 50ppm spirit.
"Pedro Ximénez casks aren't always the easiest to work with. That was why we decided on a combination of full maturation and finishing, to balance the distinct PX influence with that of our spirit. I'm delighted with the result; big and bold but with a delightful poise and balance of flavour," Anthony Wills, Kilchoman Founder & MD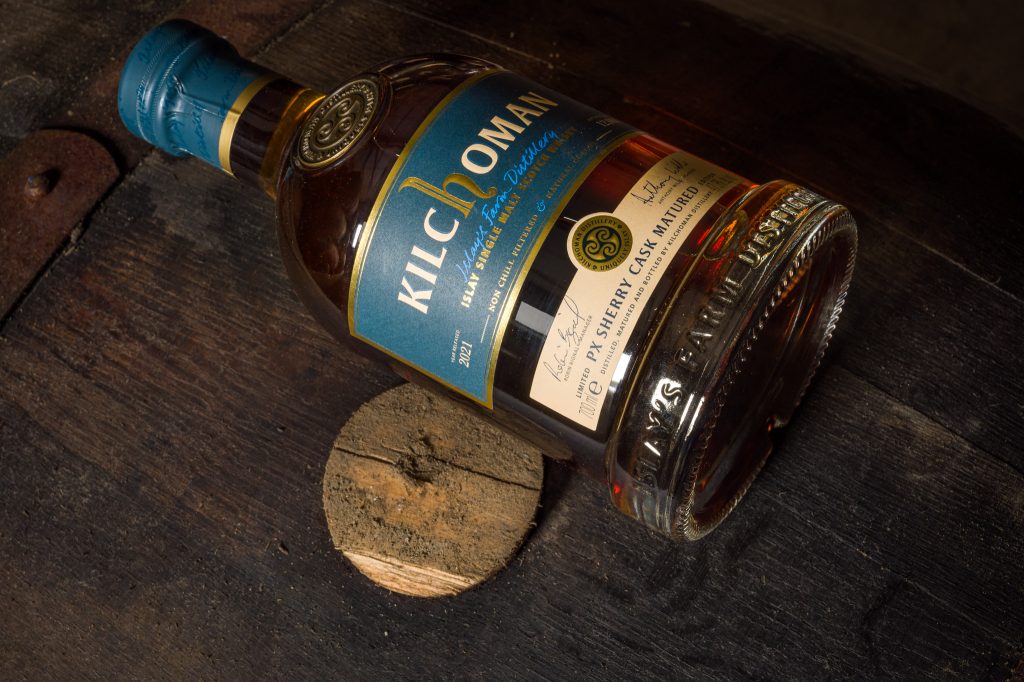 Having tasted numerous combinations, Anthony and Robin eventually settled on a vatting of roughly 2/3rds finished casks from 2013 and 1/3rd full maturation casks from 2015. The older casks have more layered depth of character compared to the big-hitting 2015 full maturation casks, combining the two produces the perfect balance of maritime smoke, citrus, berries and rich dark honey sweetness.
Anthony and Robin settled on a strength of 47.3% abv after tasting samples at various strengths. At 47.3% the whisky had more assertiveness and allowed for the natural citrus character of the Kilchoman spirit to shine through.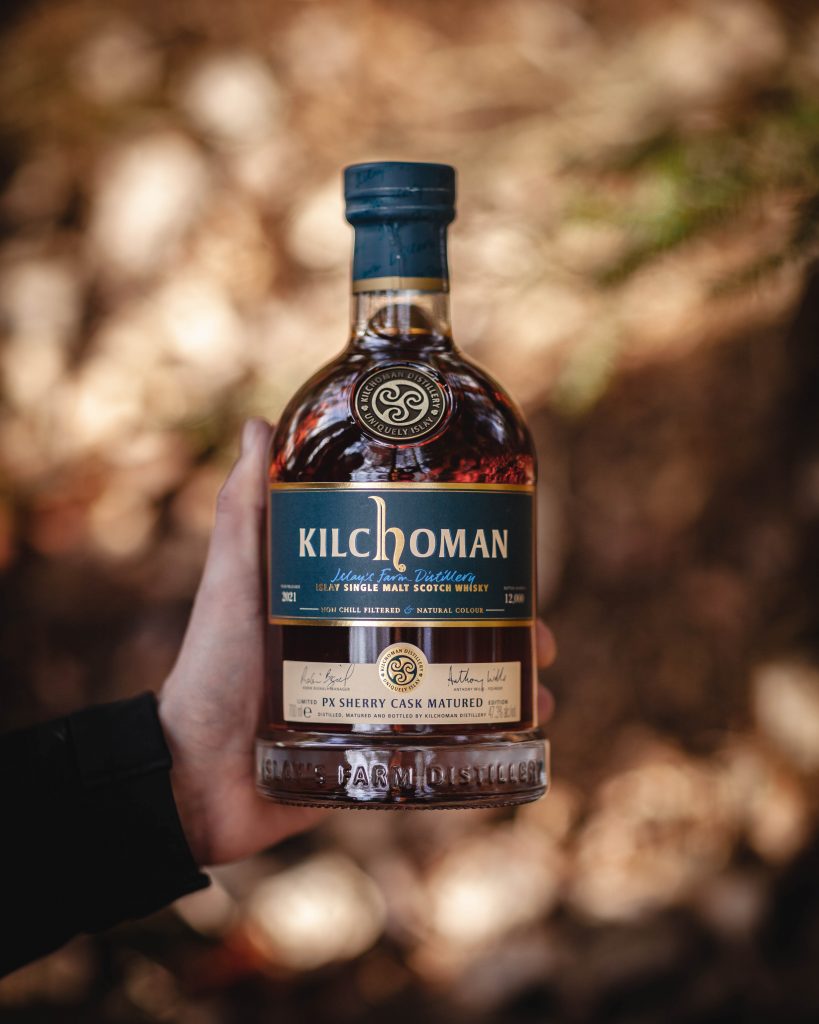 The PX Sherry Cask Matured is available from your regular Kilchoman stockists around the world from this week. Please get in touch if you have any questions about finding a bottle nearby.  A limited number of bottles will also be released via our website shop on Wednesday the 5th of May at 2pm Islay time.  Bottles for sale from our website are priced at £74.94 per bottle (£62.45 ex VAT), 70cl, 47.3% abv, limited to one bottle per person.
READ NEXT
Featured
100% Islay 13th Edition
The 100% Islay 13th Edition was distilled from barley grown on the farm at Kilchoman in 2012, 2013 and 2014, it was then matured for a minimum of 8 years before 44 bourbon barrels were selected for this year's release of bottles. "The 13th Edition is the first release since…
September 11, 2023
READ FULL POST