Featured
PX Sherry Cask Matured Release
October 9, 2023

We first released a PX influenced bottling in 2021, a combination of full maturation and finished casks, the latest edition is exclusively made up of full maturation casks. Our PX Sherry Cask Matured limited edition has been matured for a minimum of five years in Pedro Ximénez sherry casks previously used by Bodega José y Miguel Martin, Jerez, Spain.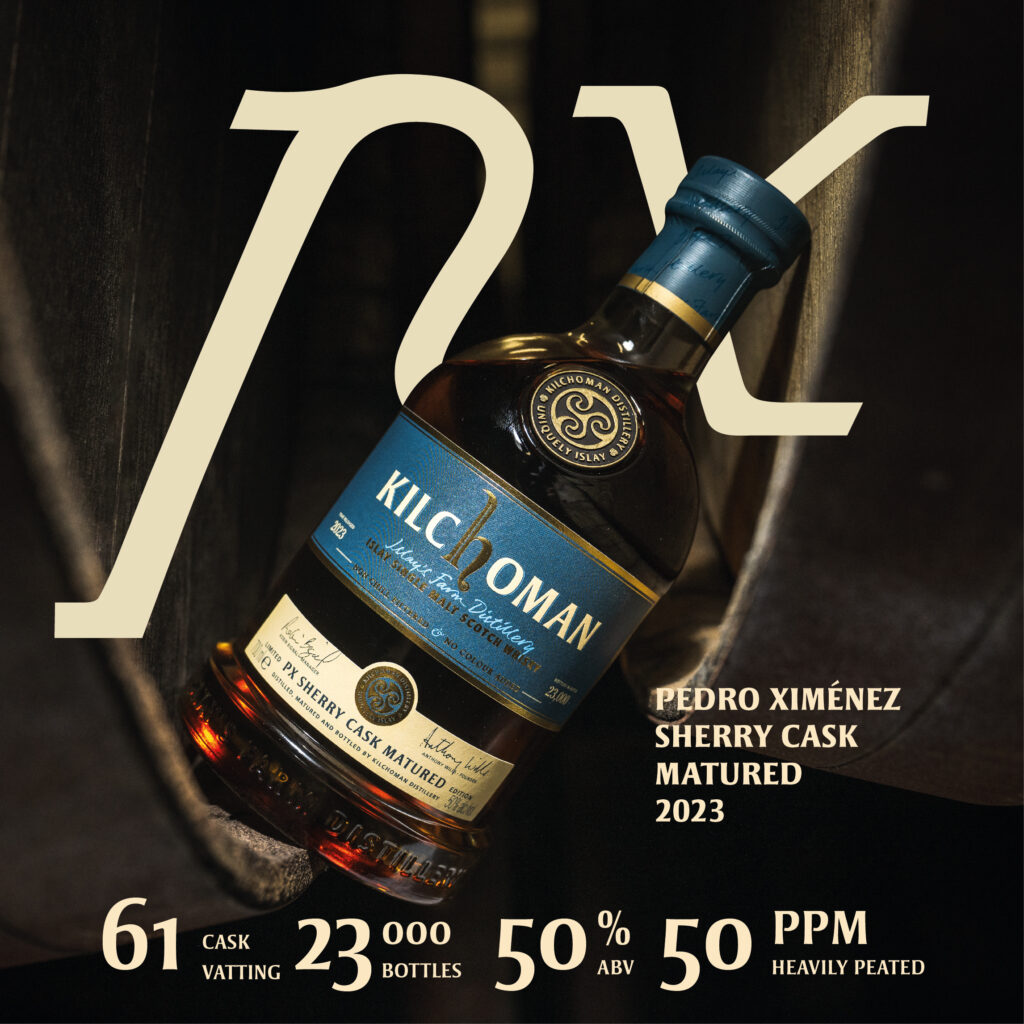 "The 2023 PX Sherry Cask Matured release is our first limited edition to be fully matured in PX casks. Some might consider five years to be a short maturation, but these PX hogsheads give such a rich and sweet character, shorter maturation is the only option to maintain a good balance of flavour. Here, the citrus sweetness and peat smoke of our spirit balance beautifully with the PX character to create a multi-dimensional whisky, rich and sweet with hints of light citrus sweetness and waves of maritime peat smoke," Anthony Wills, Kilchoman Founder.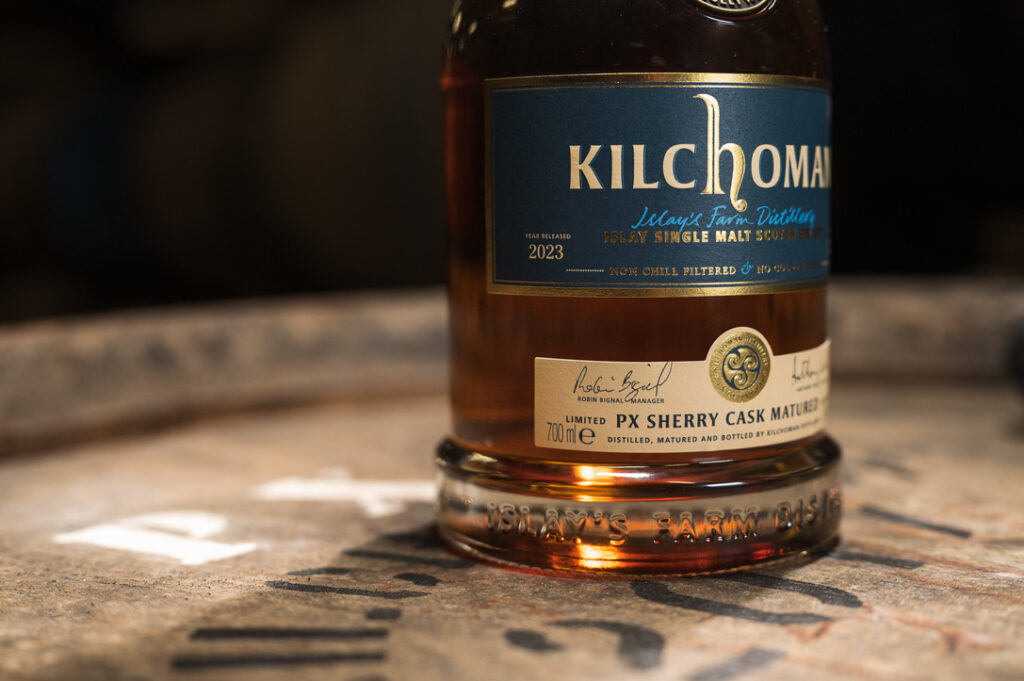 The PX Sherry Cask Matured is available from Kilchoman stockists around the world from this week and, as usual, it may take a little longer to reach those further away from Scotland. Please contact us if you have any questions about where to find a bottle.
READ NEXT
Featured
The Kilchoman 16 Years Old
This is a proud moment for all at the distillery as we release our oldest global bottling to date. A combination of 21 casks have been maturing for over 16 years, predominantly ex-bourbon barrels with a hint of ex-oloroso sherry, creating a perfectly balanced single malt. With a marriage of…
November 6, 2023
READ FULL POST