More Gold and Silver Awards for our Whiskies!
June 29, 2021

It seems it's not just us at Kilchoman who think we make award-winning whisky!  We are pleased to announce that our core range whiskies have been awarded more gold and silver awards this year.

Machir Bay and Loch Gorm were both presented with gold medals in The Scotch Masters 2021 competition.   The Spirits Business magazine comments that the competition was more than double in size from 2020 and very competitive, so we are delighted to have received two gold awards.  As well as these golds, Sanaig was also awarded Silver in the same competition.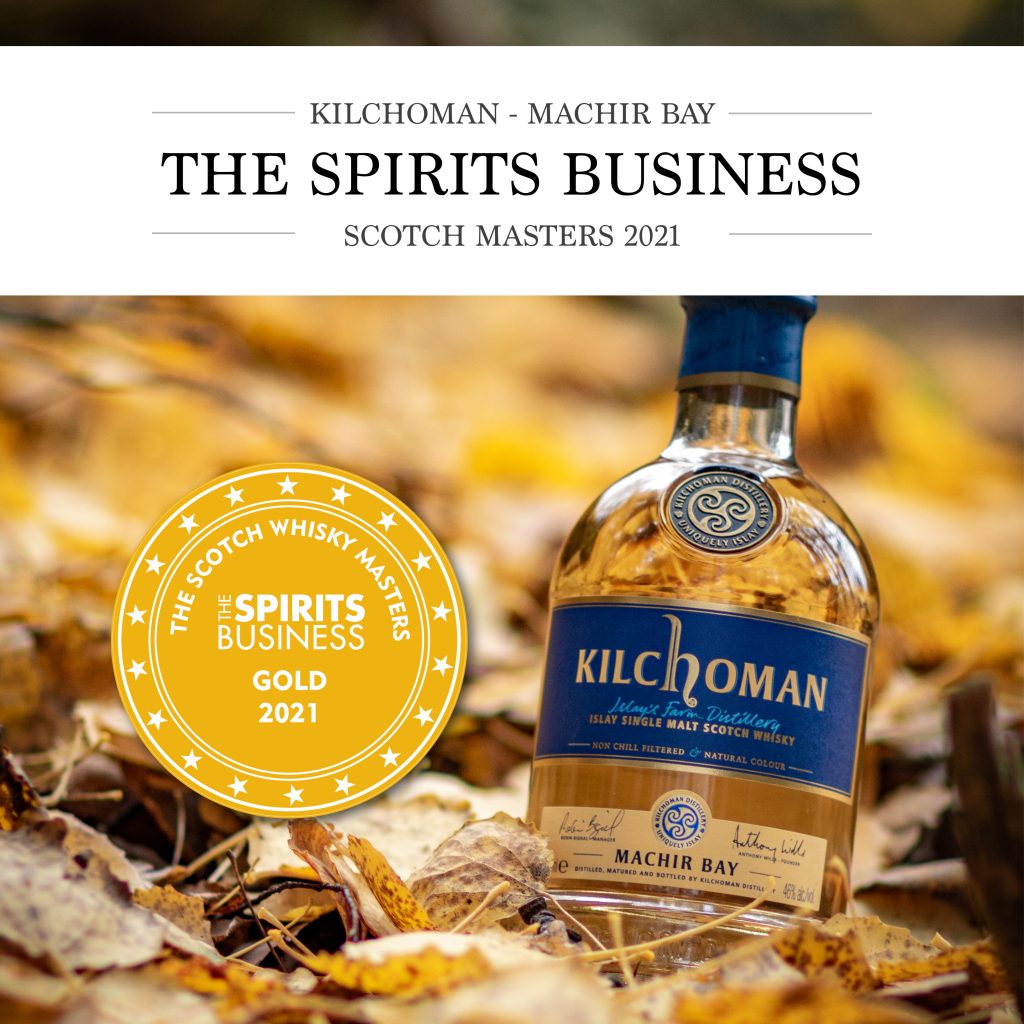 Machir Bay is part of our core range and available throughout the world.  Named after the stunning beach next to the distillery, Machir Bay is a vatting of Kilchoman matured in approximately 90% bourbon barrels and 10% oloroso sherry.  The high proportion of bourbon barrels create a distinct balance of classic Islay character and fresh floral complexity.
Loch Gorm is our only annual limited edition matured entirely in oloroso sherry casks and is a hugely popular release with Kilchoman drinkers around the world. Named after Islay's largest freshwater lake neighbouring the distillery, the dark murky colour of the loch's water is reflected in the rich coppery tones of our sherry matured Loch Gorm.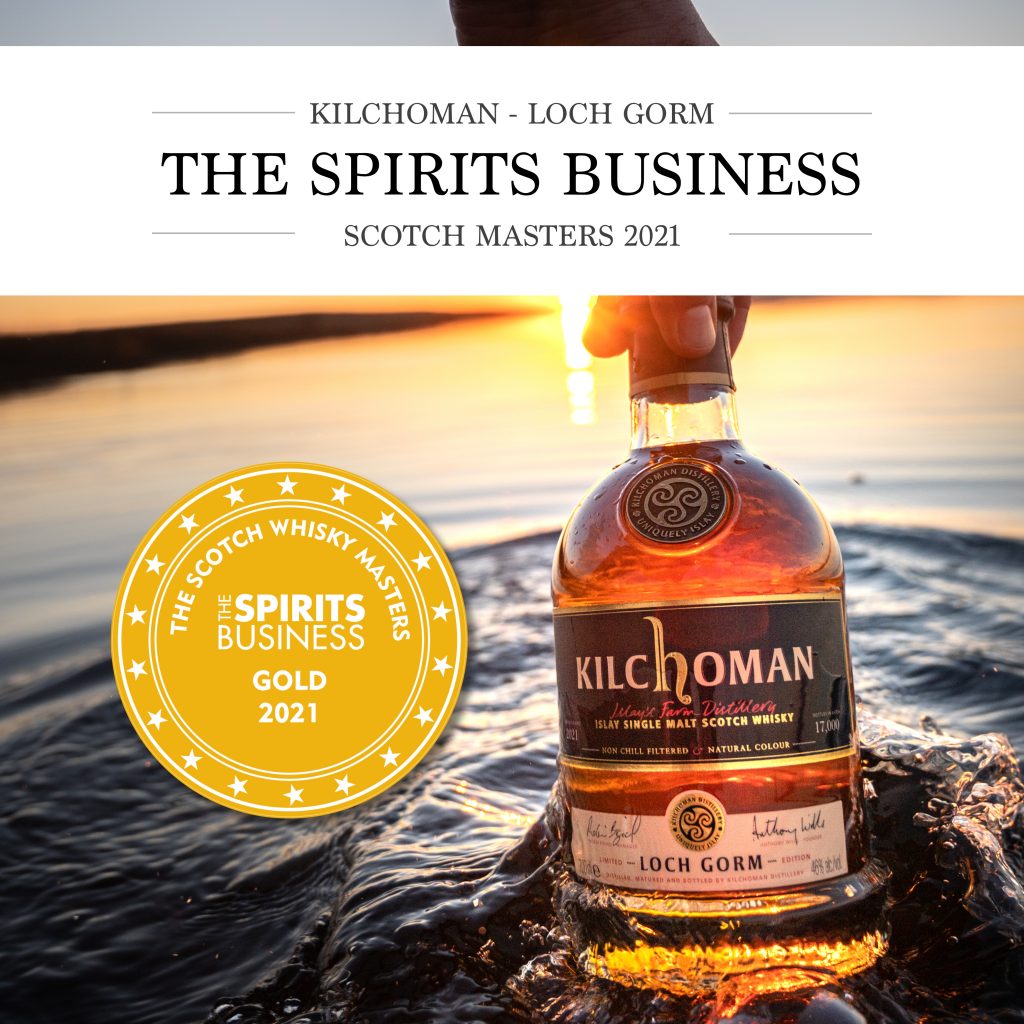 "The Oloroso sherry maturation of Loch Gorm gives it a beautiful balance of big rich sherry flavours which pair very nicely with the peat smoke, soft fruits and typical sweetness of Kilchoman,"- Anthony Wills, Kilchoman Founder.
A few days later we received more good news and more awards!  In the International Spirits Challenge 2021 it was Sanaig that received a gold award.  Machir Bay and 100% Islay were also awarded silver.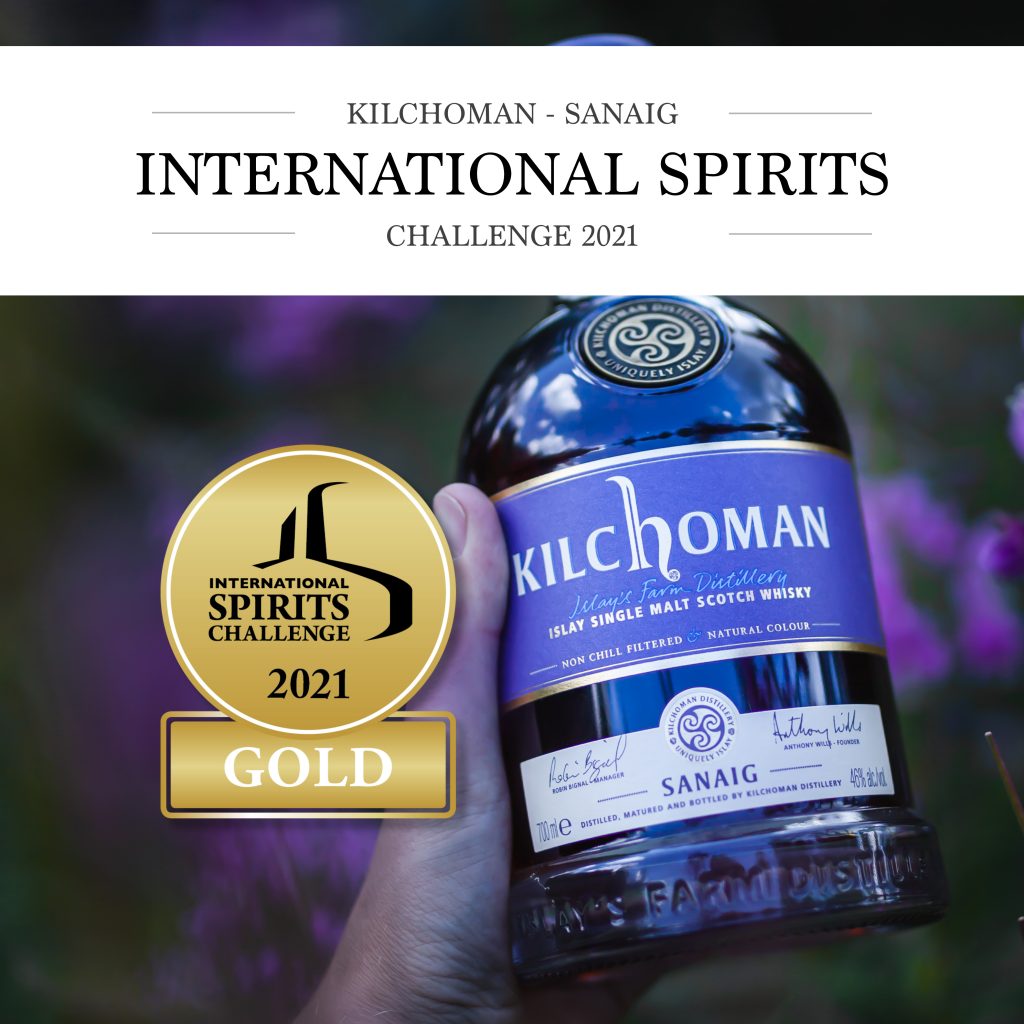 Named after an inlet on Islay's rugged Atlantic cost, Sanaig is a vatting of Kilchoman matured in both sherry and bourbon barrels. This sherry cask scotch whisky is matured in a high proportion of oloroso barrels, imparting a balance of dried fruits, dark chocolate and rich peat smoke into the spirit.
"It is fantastic to get international recognition for all 4 of our core range whiskies. A lot of hard work goes in to creating these unique single malts and the team are always proud when they receive awards. We are looking forward to once again visiting markets around the world a sharing these drams soon!" Anthony Wills, Founder and MD
Have you tried our award-winning whisky yet?  For more information click here.
READ NEXT
100% Islay 13th Edition
The 100% Islay 13th Edition was distilled from barley grown on the farm at Kilchoman in 2012, 2013 and 2014, it was then matured for a minimum of 8 years before 44 bourbon barrels were selected for this year's release of bottles. "The 13th Edition is the first release since…
September 11, 2023
READ FULL POST