Featured
Madeira Cask Matured Release
March 2, 2022

The Madeira Cask Matured limited edition was distilled in May 2016 and matured for 5 years and 3 months in 46 fresh Madeira hogsheads, before being bottled at 50% abv in August 2021.  We had planned to release this in late 2021 however a bottle shortage meant that it was delayed.  Now the wait is over and the Madeira Cask Matured is available from Kilchoman stockists around the world.
"Kilchoman really lends itself to maturation in fortified wine casks.  The rich fruity character of the casks balances nicely with the creamy citrus sweetness of our new spirit.  My preference when using wine casks has always been to use fresh first fill barrels with a view to bottling the whisky relatively young.  This approach means the lighter clean flavours and the fresh maritime peat smoke isn't overwhelmed by the cask influence,"  Anthony Wills, Kilchoman Founder.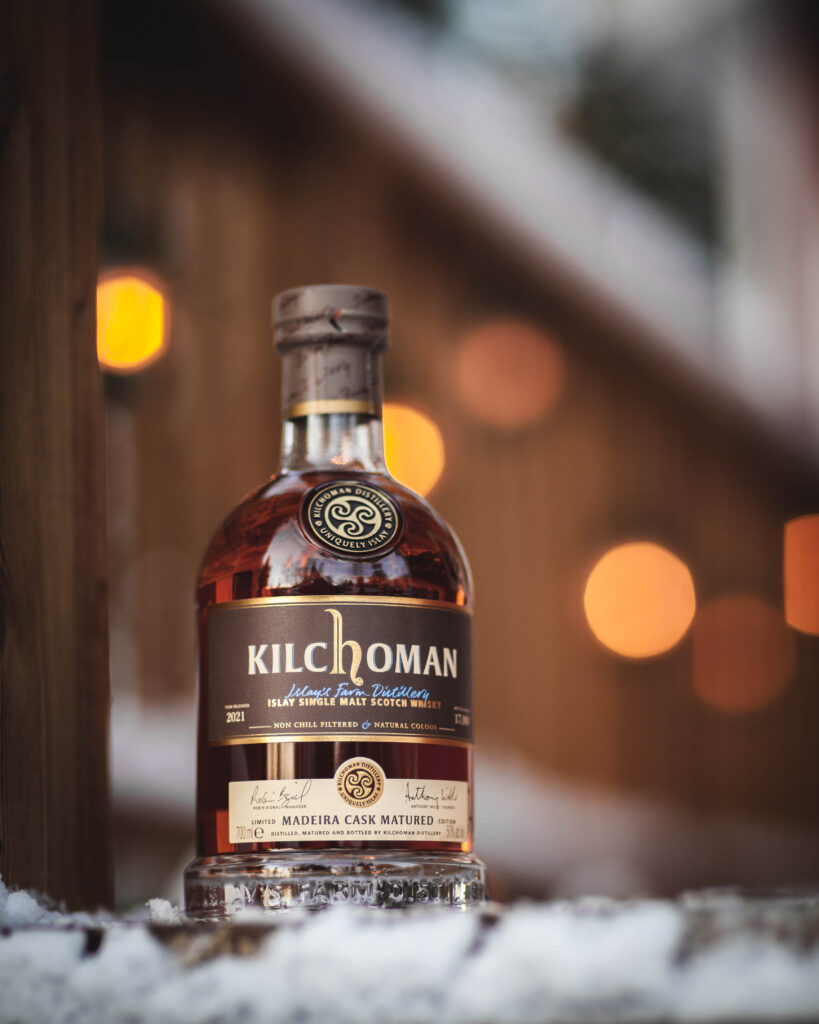 Due to Brexit and other restrictions with global shipments, the Madeira Cask Matured will not be available from our website.  However, you will be able to get your hands on a bottle through our usual distribution partners around the world. For worldwide and UK distribution information please click here.

To be amongst the first to hear about future releases you can sign up for free and become a Kilchoman Club Member here
READ NEXT
Award Winning Whiskies, again!
The 2023 awards season is well underway and we are extremely pleased to announce that our Machir Bay Single Malt has yet again been presented with a gold medal by The Spirits Business Scotch Whisky Masters (2023) together with our 100% Islay 12th Edition (released September 2022) which has also…
June 2, 2023
READ FULL POST