Featured
Machir Bay Cask Strength
November 21, 2022

Back by popular demand, the Machir Bay Cask Strength is set for it's latest edition! With new look packaging, the cask strength release will be hitting shelves just in time for the cold winter nights.

Delayed from its scheduled release last year, the 2021 Machir Bay Cask Strength is finally here (in 2022). This limited edition is made using the same vatting recipe as our regular Machir Bay bottling however rather than reducing the strength to 46% abv we have released a limited number of bottles at cask strength; 58.3% abv. The higher abv allows for the quality and intensity of the Kilchoman spirit to shine.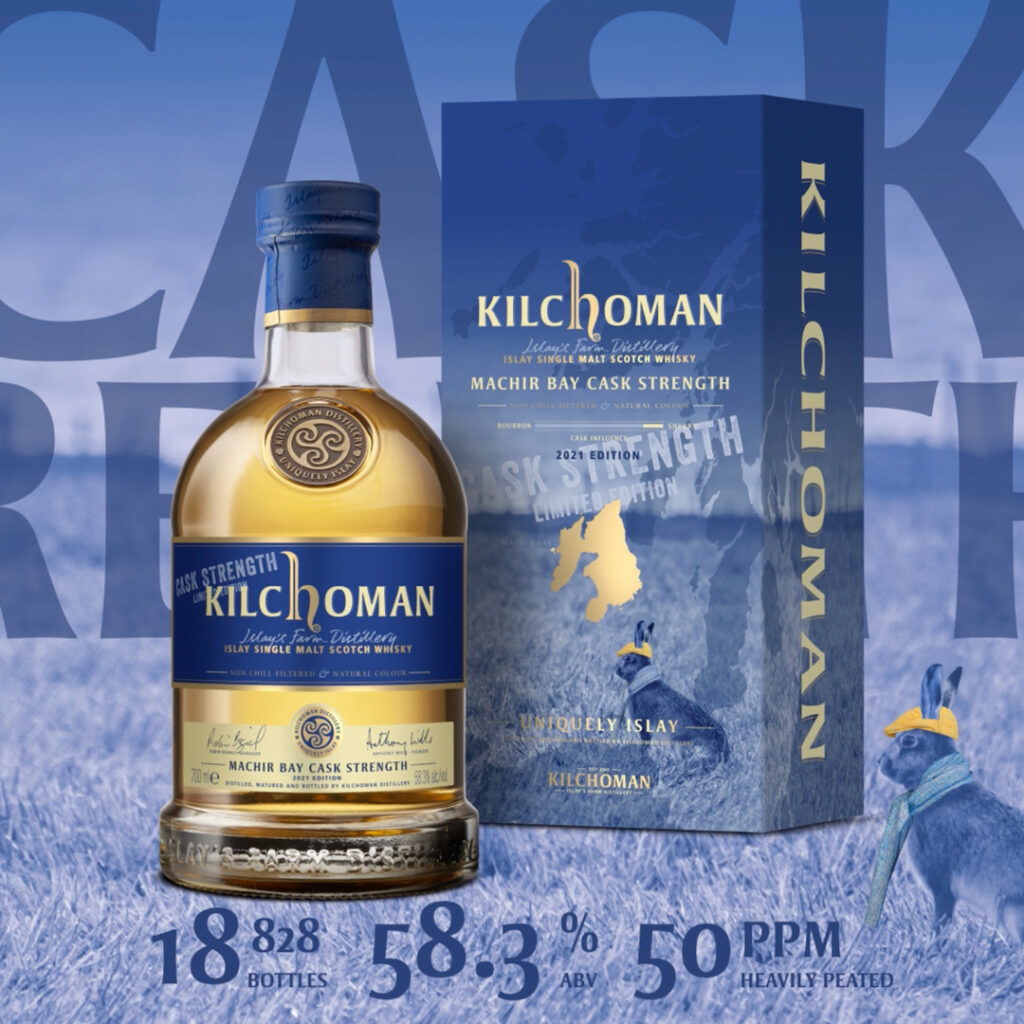 "Machir Bay at cask strength has such intense flavours, the tropical fruit on the nose jumps out of the glass and the citrus sweetness on the palate is so concentrated and powerful. Cask strength whiskies are such a pure representation of a distillery and maturation, they are hard to beat."
Anthony Wills, Kilchoman Founder.

Machir Bay Cask Strength will be available from your regular Kilchoman stockists around the world from this week.
For more information email info@kilchomandistillery.com
Click here to become a Kilchoman Club Member and be one of the first to hear about all our future releases and other news from the distillery.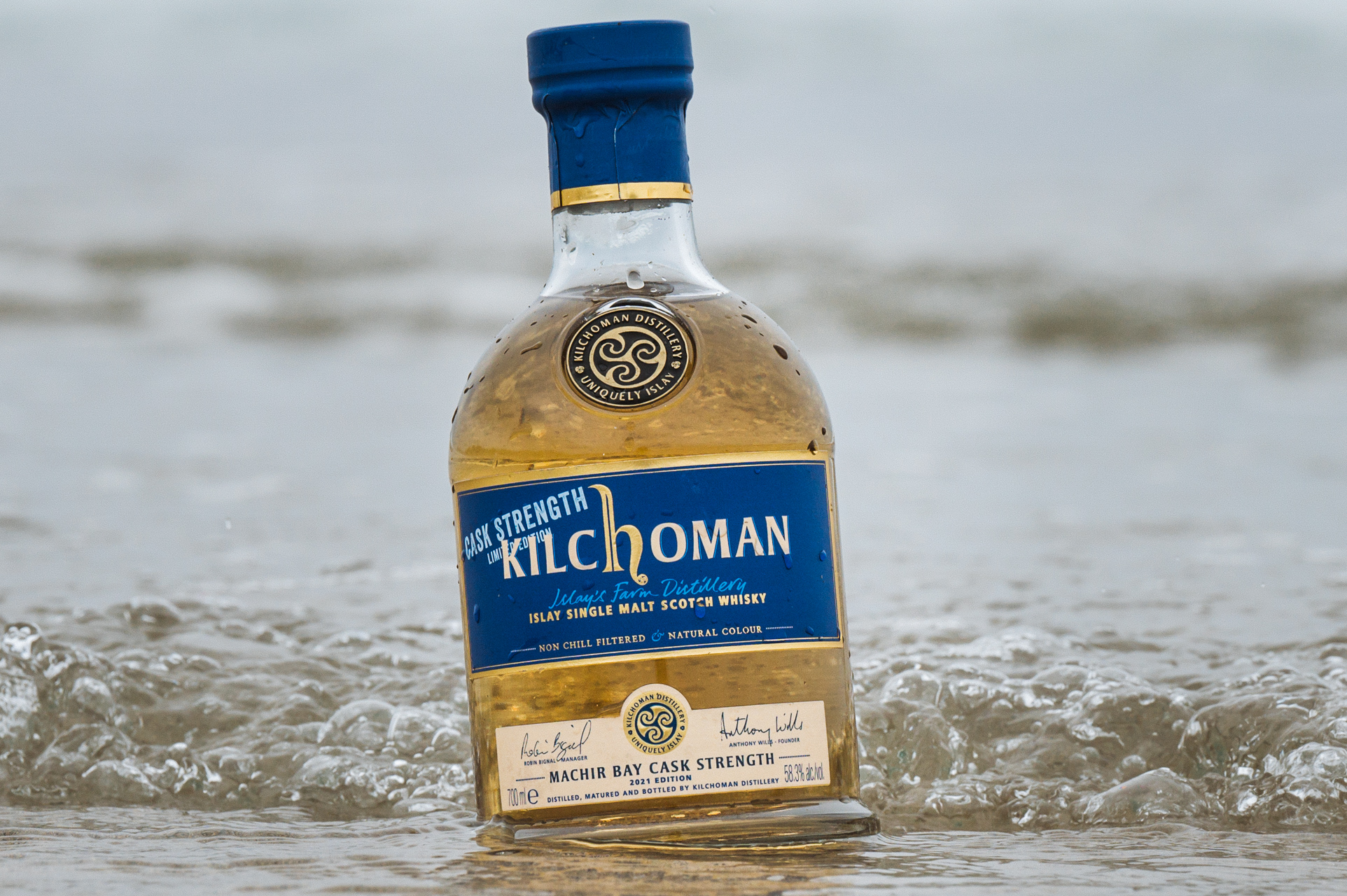 READ NEXT
Featured
100% Islay 13th Edition
The 100% Islay 13th Edition was distilled from barley grown on the farm at Kilchoman in 2012, 2013 and 2014, it was then matured for a minimum of 8 years before 44 bourbon barrels were selected for this year's release of bottles. "The 13th Edition is the first release since…
September 11, 2023
READ FULL POST