Featured
Loch Gorm 2023 has been released!
March 13, 2023

The eagerly awaited annual release of Loch Gorm has arrived!  The vatting has been completed and bottles will be hitting shelves around the world any day now.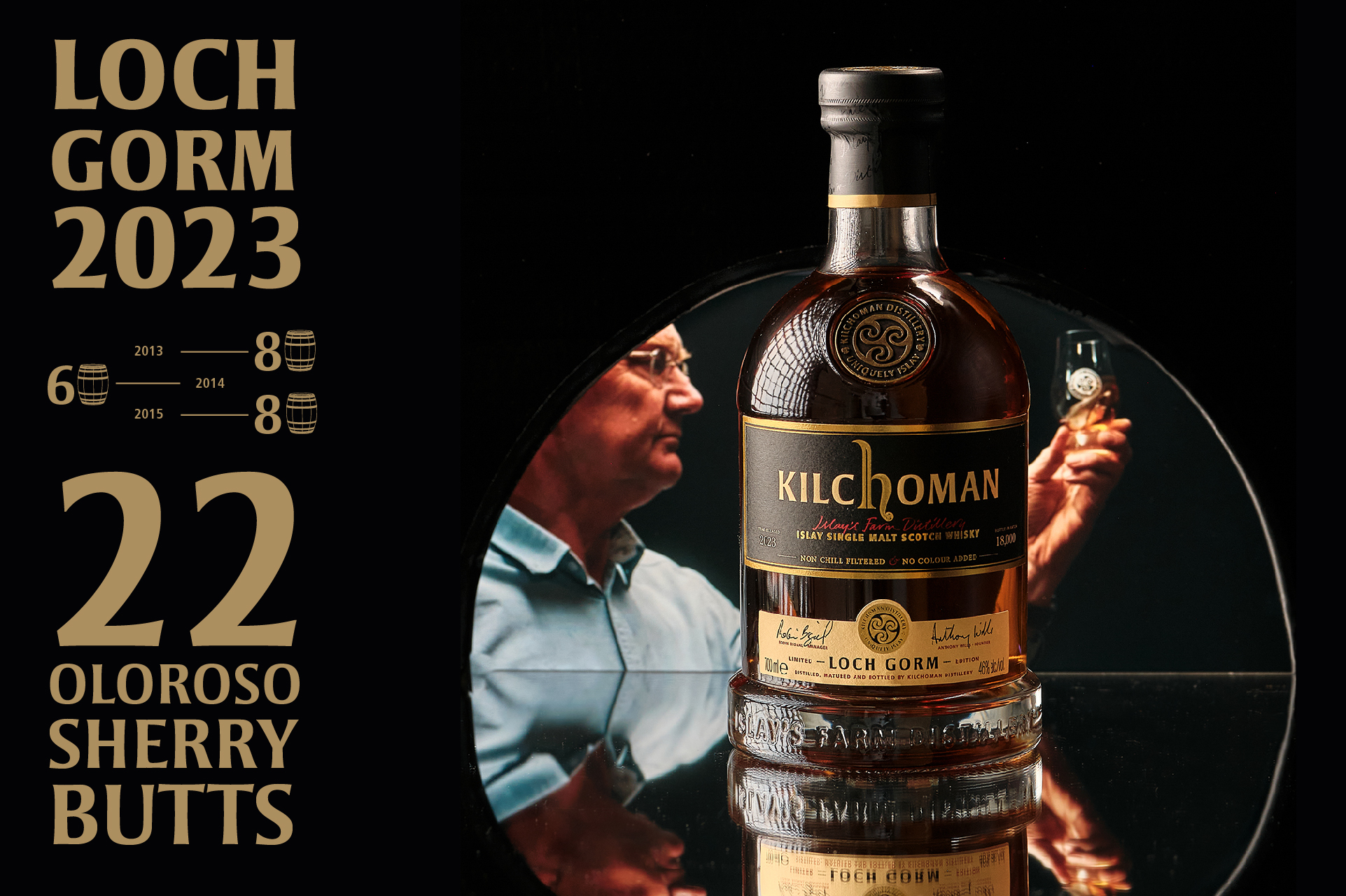 Named after the famously dark, peaty loch overlooked by the distillery, our annual Loch Gorm limited edition is our only regular expression matured entirely in oloroso sherry casks.
For the 2023 Edition Anthony and Robin selected a total of 22 casks, 8 distilled in 2013, 6 distilled in 2014, and 8 distilled in 2015. This latest edition of Loch Gorm will be available from Kilchoman stockists around the world from this week (a little longer for those living further away from Scotland). Please contact us if you have any questions about where to find a bottle.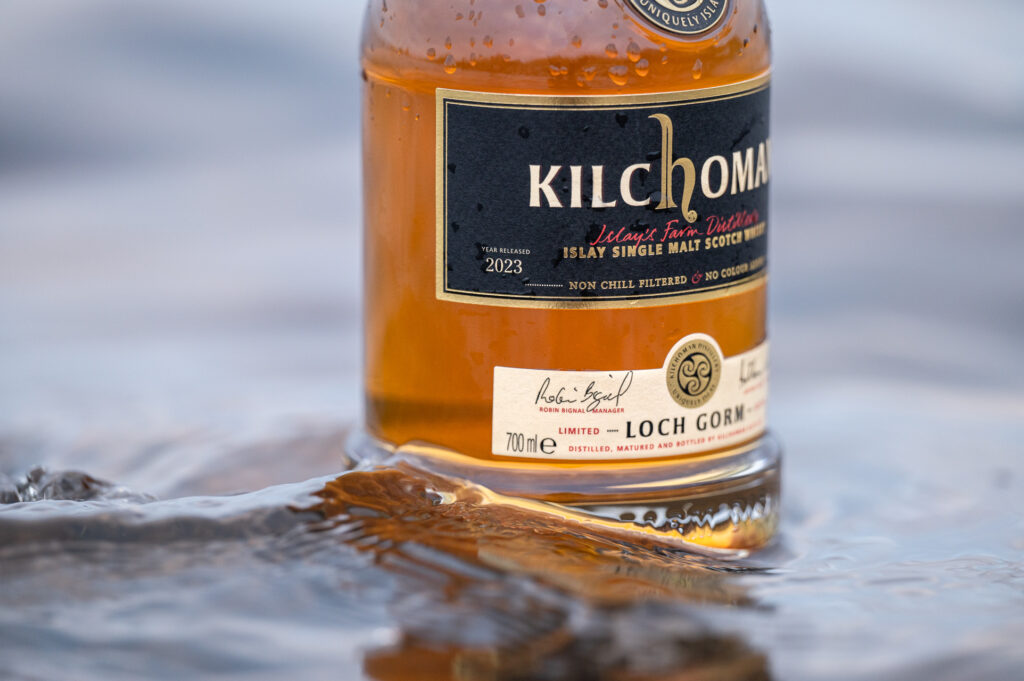 Each cask was chosen for its unique flavour profile which, when combined together with the other 21 casks, create a beautiful balance of rich fruity character with layers of classic Kilchoman peat smoke and citrus sweetness.
"Rather than dominating, Loch Gorm's oloroso maturation works in harmony with the natural character of Kilchoman. The 2023 release has a fantastic spectrum of flavour, from rich spices and macerated peaches to fresh citrus, ginger, orange zest and waves of salty peat smoke,"

Anthony Wills, Kilchoman Founder.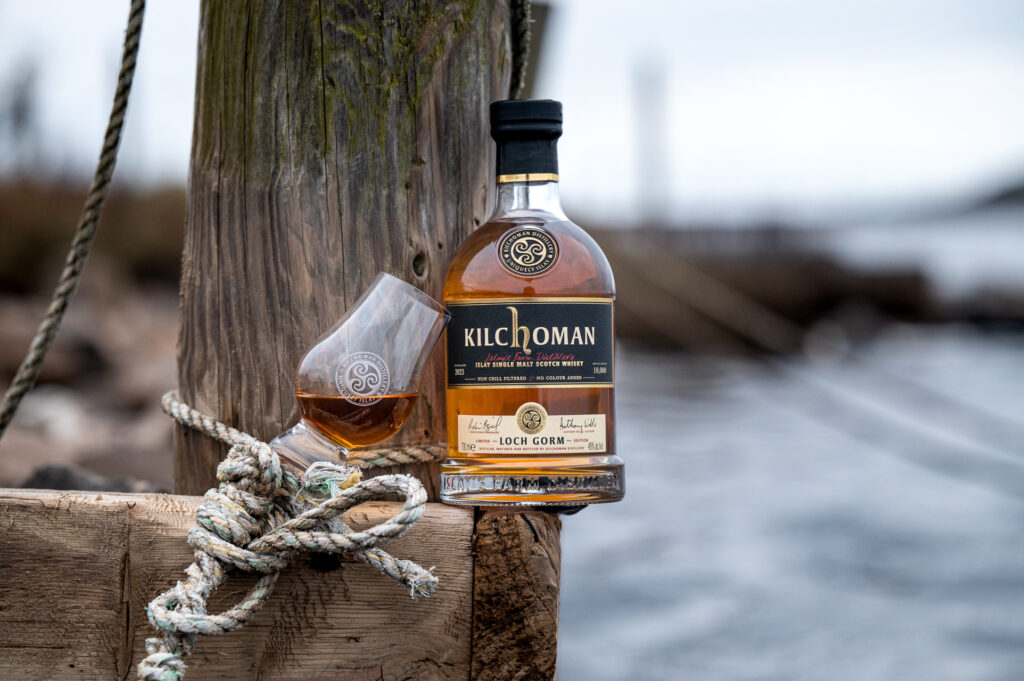 Loch Gorm 2023 will be available from your regular Kilchoman stockists around the world from this week.
For more information email info@kilchomandistillery.com
Click here to become a Kilchoman Club Member and be one of the first to hear about all our future releases and other news from the distillery.
READ NEXT
Featured
The Kilchoman 16 Years Old
This is a proud moment for all at the distillery as we release our oldest global bottling to date. A combination of 21 casks have been maturing for over 16 years, predominantly ex-bourbon barrels with a hint of ex-oloroso sherry, creating a perfectly balanced single malt. With a marriage of…
November 6, 2023
READ FULL POST