Loch Gorm 2022 is here! 
May 11, 2022

This annual limited edition is one that many of you have been eagerly awaiting. The vatting has been completed and bottles will be hitting shelves around the world any day now.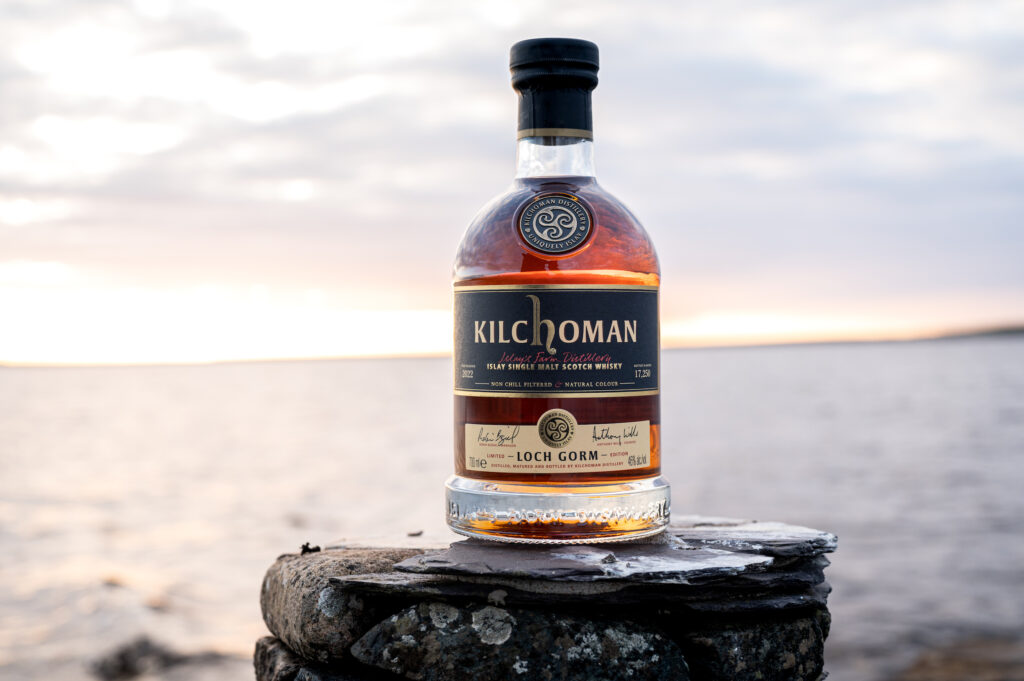 Named after Islay's largest freshwater loch neighbouring the distillery, Loch Gorm is the only annual limited edition matured entirely in oloroso sherry casks.  Year on year the vatting of Loch Gorm subtly changes (and sometimes not so subtly), in age, colour and character.
Loch Gorm 2022 Edition was matured in oloroso sherry butts previously used by Bodega José y Miguel Martín for a minimum of eight years.  The 22 casks selected are a combination of 20 fresh and 2 refill casks.  The sherry soaked oak adds layers of rich fruity character which balance beautifully with the classic Kilchoman peat smoke and citrus flavours.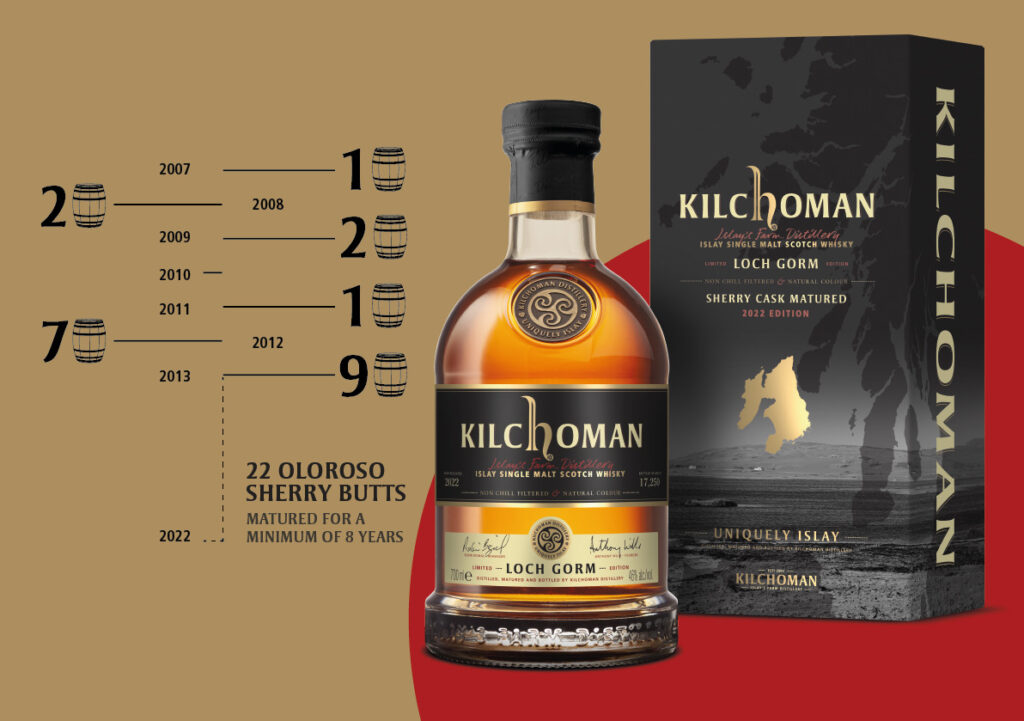 "Having selected casks that range in age from eight to fourteen years old, this year's vatting combines both the youngest and oldest casks we've selected for recent editions of Loch Gorm. The freshness of the eight year old casks combined with the layered complexity of the older casks gives it a fantastic balance of rich, fruity oloroso influence which pairs beautifully with the citrus sweetness and peat smoke of Kilchoman," Anthony Wills, Kilchoman Founder.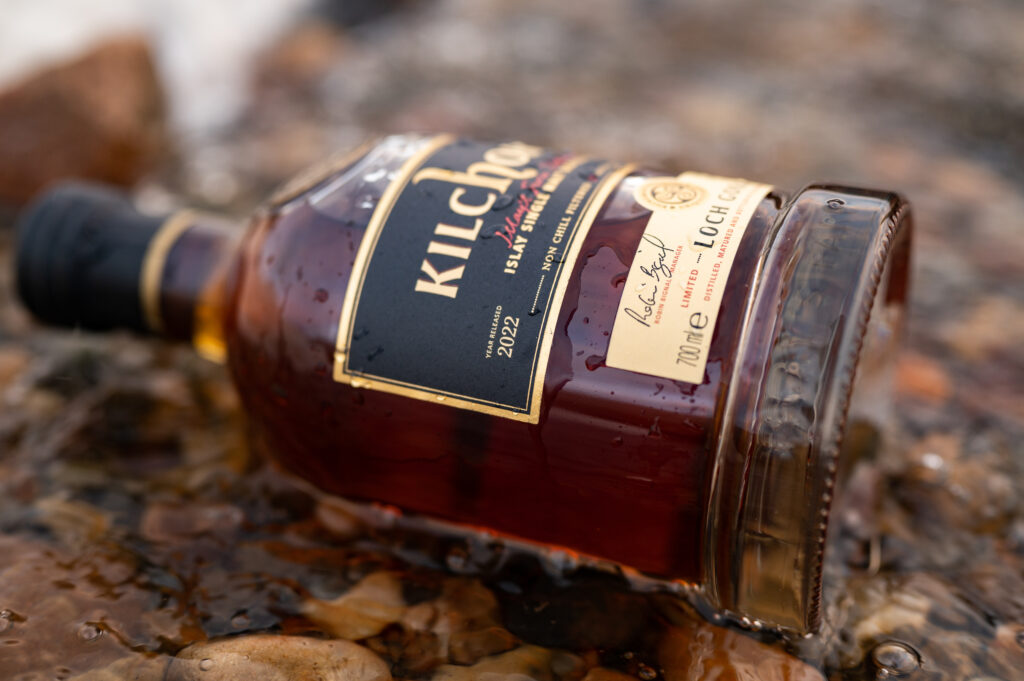 Loch Gorm 2022 will be available from your regular Kilchoman stockists around the world from this week.
For more information email info@kilchomandistillery.com
Click here to become a Kilchoman Club Member and be one of the first to hear about all our future releases and other news from the distillery.
READ NEXT
100% Islay 13th Edition
The 100% Islay 13th Edition was distilled from barley grown on the farm at Kilchoman in 2012, 2013 and 2014, it was then matured for a minimum of 8 years before 44 bourbon barrels were selected for this year's release of bottles. "The 13th Edition is the first release since…
September 11, 2023
READ FULL POST