DISTILLERY NEWS, Featured
Kilchoman Harvest Report 2022
October 26, 2022

The general feeling looking back on the 2022 barley crop, is one of success in the face of typically unpredictable Islay weather.
We ploughed and sowed 138 acres of barley by the 26th of April. The soil was cooler than we would have liked but the ground was good and dry, giving the barley a decent seed bed, essential for plant establishment and germination.
The weather on Islay, as many of you will know, doesn't always do as you would hope, and after we had sown the barley we had a period of rain.  Despite this the barley germinated well.
There was plenty of news coverage this year of drought and record temperatures in England… you won't be surprised to hear that we managed to miss the good weather the mainland was having!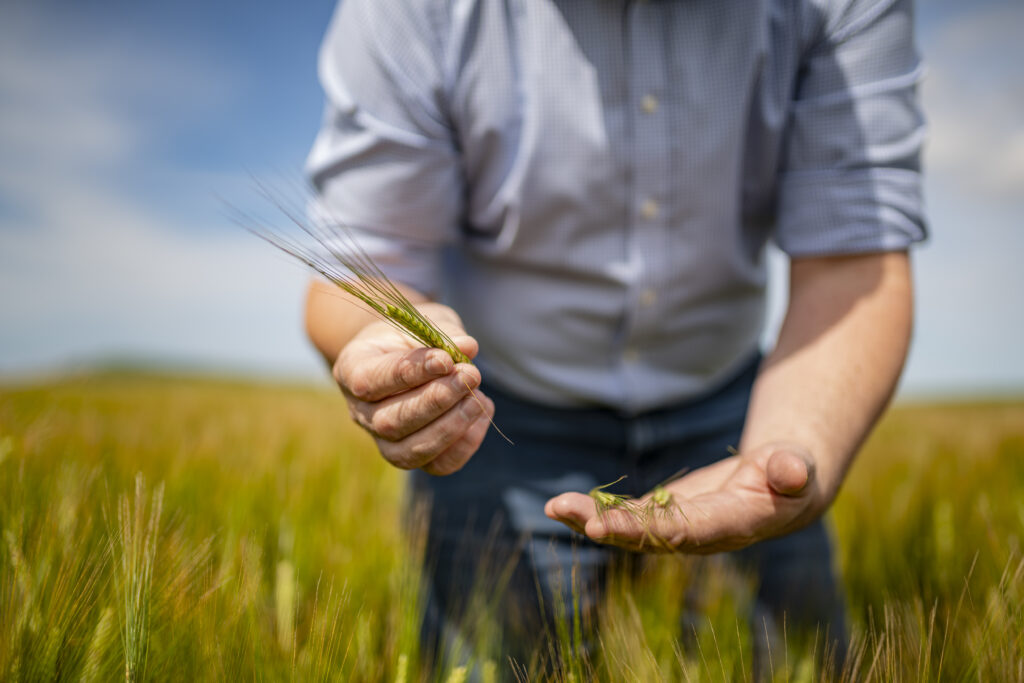 Despite the sun not providing quite as much heat as we'd like, the barley ripened nicely, and we got the first fields combined on the 31st August, harvesting approximately 40 acres.  The barley was in good order at this point, presented to the combine; standing upright, allowing the combine to progress easily through the field. Moisture levels were excellent at 17%…
…then came the rain… two weeks of it.
The bad weather did do some damage, in some areas grains had come away from the plant and patches of the crop were lying down flat (due to deer*, wind and rain) BUT, thankfully, most of the barley was still in good condition.  Despite what Islay Heads described as a 'tangled mess" in some particularly exposed areas, we finished harvesting on 17th September.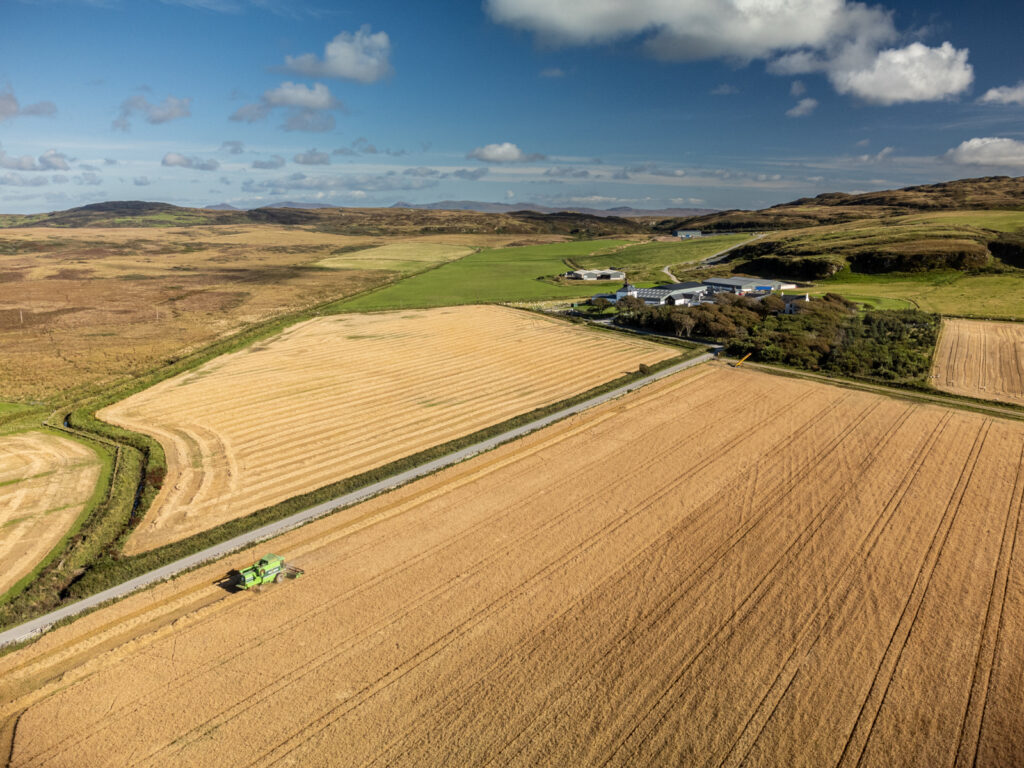 The varieties grown this year were Planet, Sassy and Laurette. Planet and Sassy did well considering the challenges, with Planet showing the best performance. We had a better yield from Planet with the straw holding up against the Islay weather and went through the combine harvester well. Overall, Planet showed less signs of stress compared to Sassy in what was a difficult year for barley on Islay. Unfortunately, the Laurette in the Stone Cottage field never got as far as the combine due to the deer*.
*Red deer come off the hill behind the distillery and eat the barley as it ripens.  The stillhouse team would regularly see 20-30 deer in the Smiddy Field, each eating and flattening barley as they move around.
Despite the weather and the deer, we are pleased with this year's crop. Growing barley on Islay is never going to be easy, otherwise everyone would be doing it, but for us the challenges are worth the reward. We now have 230 tons of Kilchoman barley stored in silos awaiting their moment to journey through the whisky-making process and become our unique Single Farm Single Malt – 100% Islay, from Barley to Bottle.
READ NEXT
BLOG POST,Featured
Award Winning Whiskies, again!
The 2023 awards season is well underway and we are extremely pleased to announce that our Machir Bay Single Malt has yet again been presented with a gold medal by The Spirits Business Scotch Whisky Masters (2023) together with our 100% Islay 12th Edition (released September 2022) which has also…
June 2, 2023
READ FULL POST