Featured
Kilchoman Fèis Ìle 2022: Our first 16-year-old bottling
June 17, 2022

Fèis Ìle 2022 was another special moment in time for Kilchoman Distillery and the Wills family – the release of our first ever 16-year-old bottling.  The barrels selected were from the first 50 casks ever filled at Kilchoman, some of our most treasured and rare casks.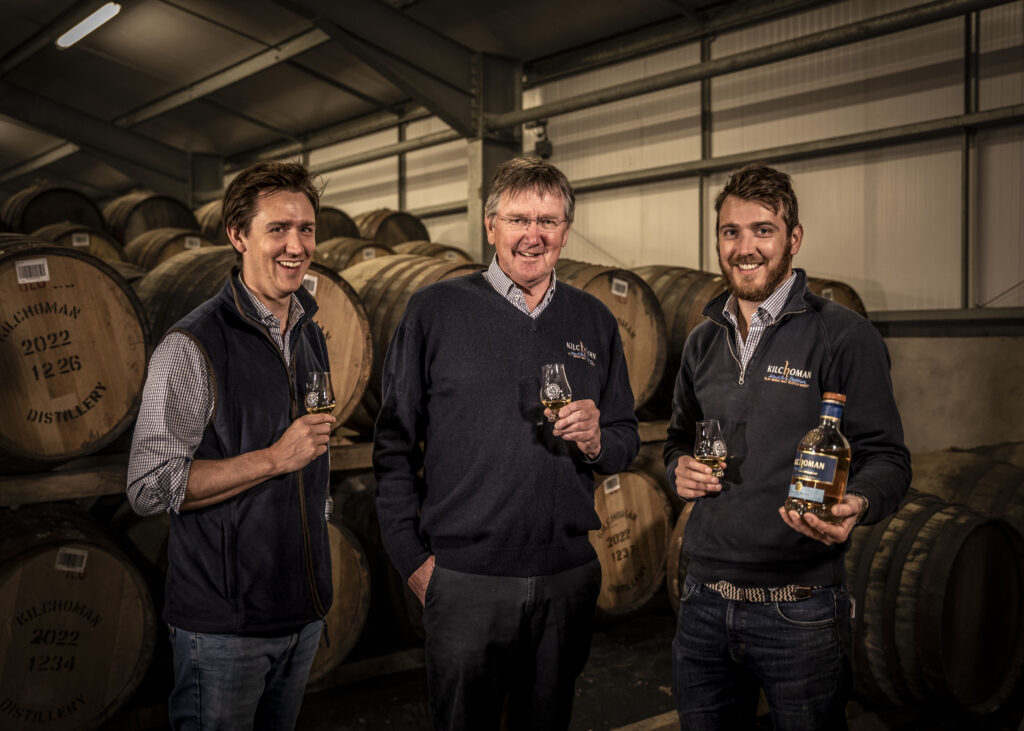 "I always try and find something special for the Fèis Ìle releases and with the return of people to Fèis on Islay rather than exclusively online I thought the time was right to bottle some of our oldest casks. I'd love to keep these casks in the warehouse for my own personal consumption, but they are too good not to share," Anthony Wills, Kilchoman Founder.
We were delighted to welcome the highest number of visitors to date at the distillery on our Fèis Day this year which was on Thursday 2nd June.  The atmosphere was fantastic and everyone was enjoying being back at the distillery in person after three years of being restricted to a virtual festival.
Thanks to everyone who joined us and we hope to see you in 2023!  Click here for more info.
READ NEXT
Featured
100% Islay 13th Edition
The 100% Islay 13th Edition was distilled from barley grown on the farm at Kilchoman in 2012, 2013 and 2014, it was then matured for a minimum of 8 years before 44 bourbon barrels were selected for this year's release of bottles. "The 13th Edition is the first release since…
September 11, 2023
READ FULL POST