Featured
Kilchoman European Tour: Germany, Austria, Slovakia, Hungary & Croatia
May 13, 2023

Carol-Ann and I set off from Scotland on the 25th April to pick up the Land Rover in Frankfurt and begin the Germany leg of the European Tour, following on from a successful first week in Luxembourg, Belgium and The Netherlands with James and George.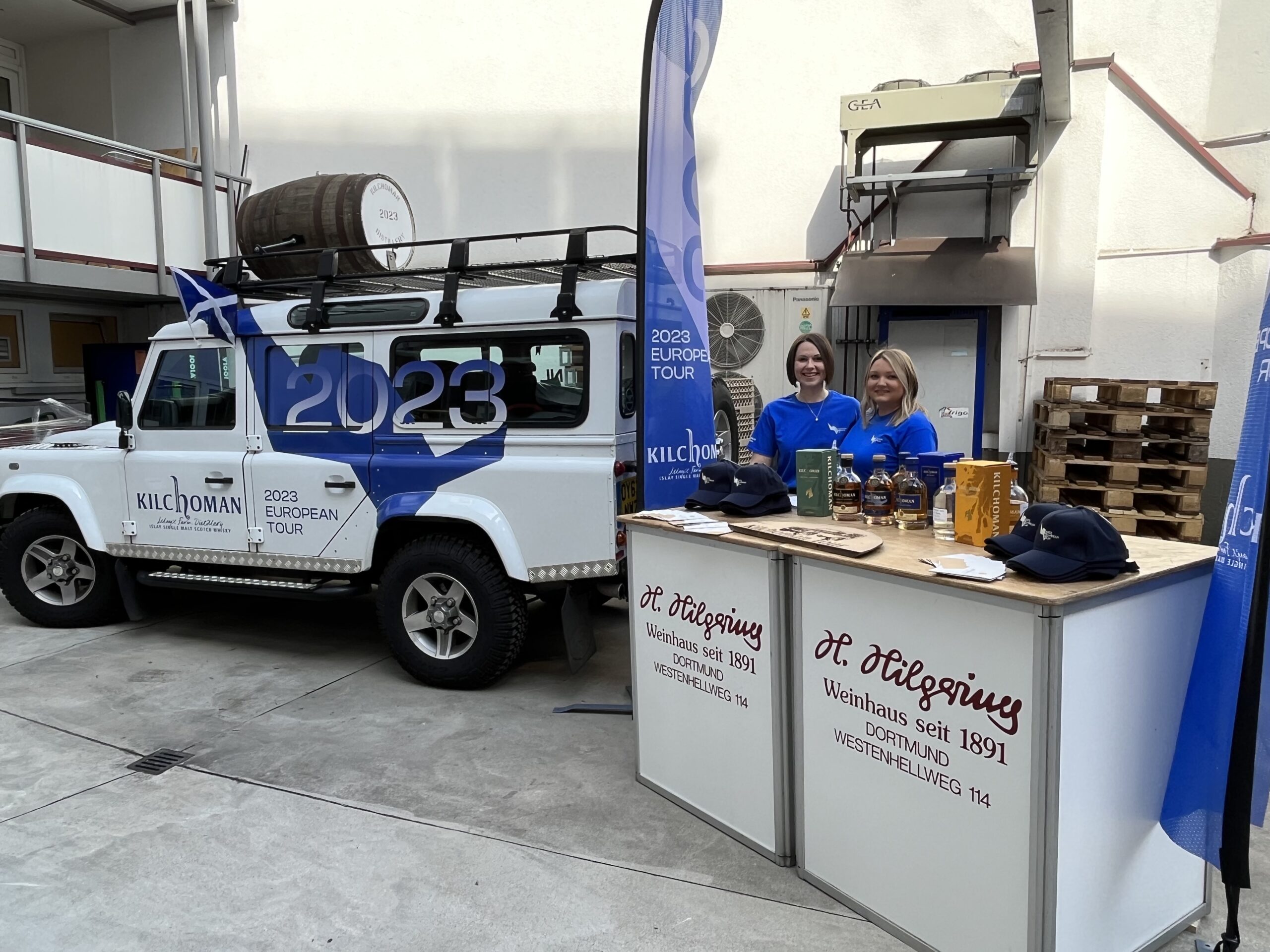 We arrived with no issues and got ourselves set for the week ahead. Working with the team at Hanseatische, we had a full week of events and tastings planned. First up was a pouring event at Whisky For Life where the Land Rover attracted in a fair number, or maybe it was the tour bottling! We then had a rather large tasting of 11 drams at Whisky Spirits – not for the faint hearted! A good first day and it was then off to Dortmund.  Weinhaus Hilgering was the venue for our next pouring event. Again, the tour bottling and a sneak preview of the Cognac and Fino Cask Matured releases went down well with everyone. The next day was our drive to Hamburg and this was when the Land Rover decided that it was time to take a break (sorry for anyone expecting to see us arriving in it when instead we arrived in the Hanseatische company car!). Many faults with Land Rover has seen it go out of action for the foreseeable – we're hoping we can get it back on the road soon. I'd like to note that although Catherine is telling everyone that it was me who broke it, I promise I didn't! It made for a good story at least. Once we arrived, Men's Needs hosted the afternoon session followed by Weinquelle Lühmann. Carol-Ann's last stop was in Berlin where we had a pouring session in KaDeWe followed by a tasting at Whisky and Cigars; two completely different tastings but the love for Kilchoman was certainly felt!
Carol-Ann departed Berlin and I was joined by Catherine for the next leg of the tour. Before moving onto the next country, we had a seven-hour drive to Munich to meet the team at Tara Spirits for our next event. Now we had a Ford hire-van, we weren't nearly as noticeable as we made our way to Munich – unfortunately at this point we had no word about the Land Rover being back on the road.
From Munich, we made our way to Austria where we stopped off in Vienna at Potstill and Graz at Dr Bottle, finishing with a tasting with The Islay Whisky Chapter group. Between Germany and Austria, we were receiving incredible feedback for the distillery, the team, our upcoming projects and the whiskies we were sampling! It was great to catch up with some familiar faces at this point too.
Departing Graz, we made our way to Bratislava where we met with the Svet Nápojov team to host an in-store sampling before heading across to The Izzi Pub for our tasting. Peter managed to organise a tasting for those in the venue but also for those online – a great turnout and a night that made a lot smile.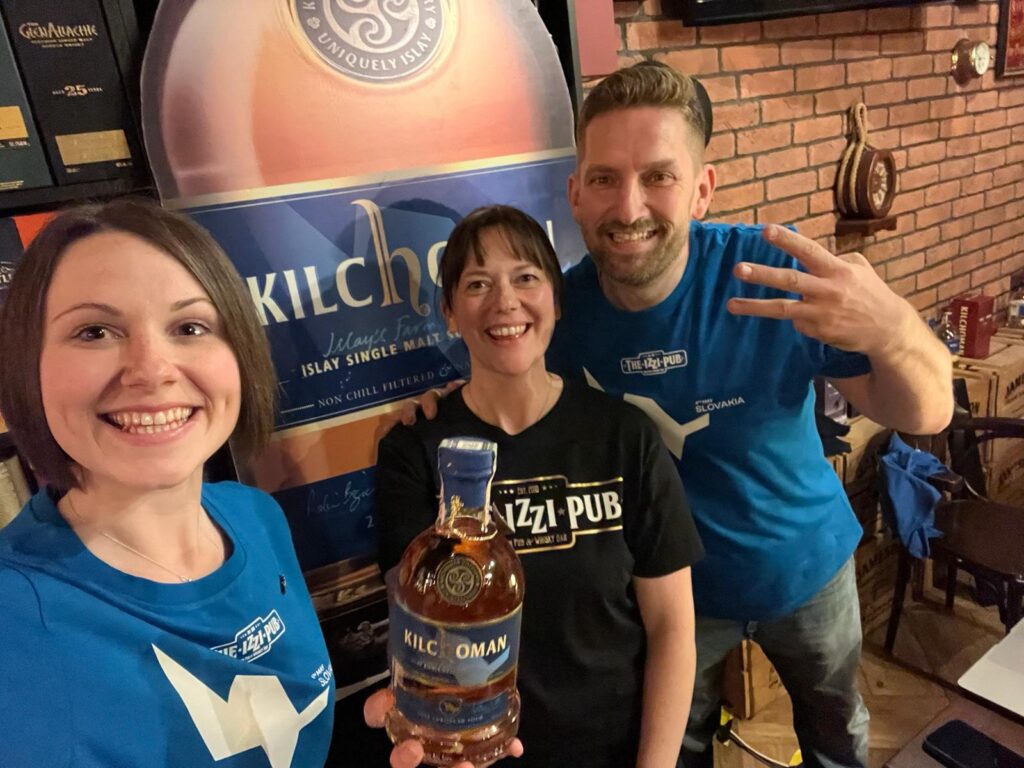 At this point, we considered ourselves to be a dab hand at driving, though when we made it to Budapest, the parking was nearly as bad as trying to park on Bowmore main street! WhiskyNet did an incredible job of the event in GoodSpirit bar. Both the afternoon and evening sessions were packed out and the new make spirit samples and distillery live-stream were a hit.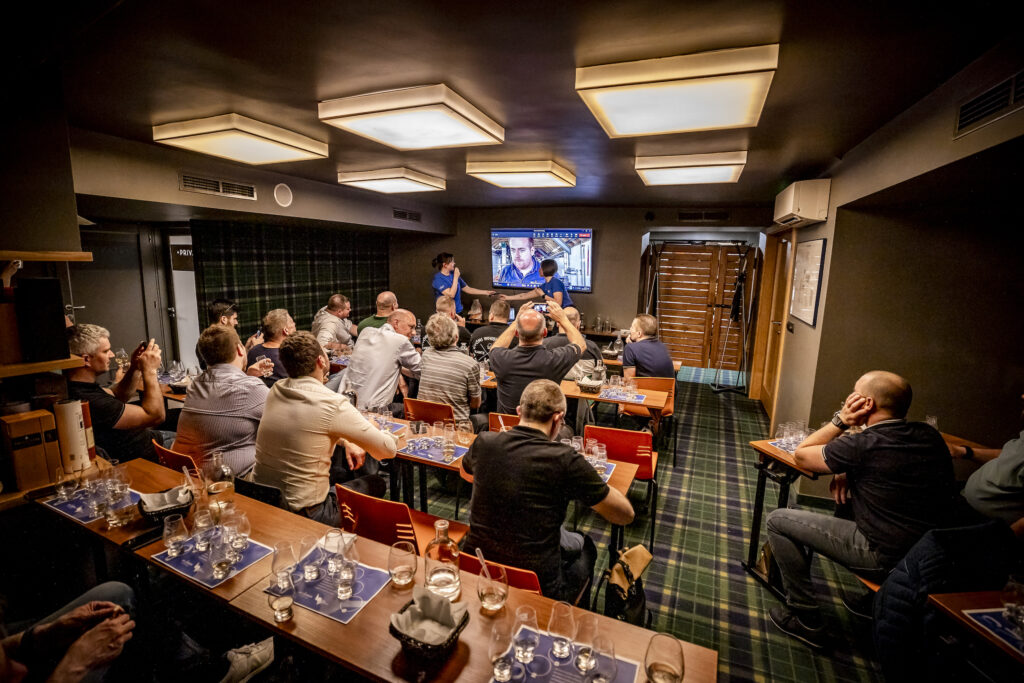 Our last stop was Croatia; a taxi hire to get to Zagreb by midday (if you couldn't tell, the Land Rover still hadn't made a comeback as of yet). We were welcomed by a full house at Fine Stvari and then at the Esplanade Hotel later that evening. It was Catherine and I's first time in Zagreb, and we were made to feel at home straight away.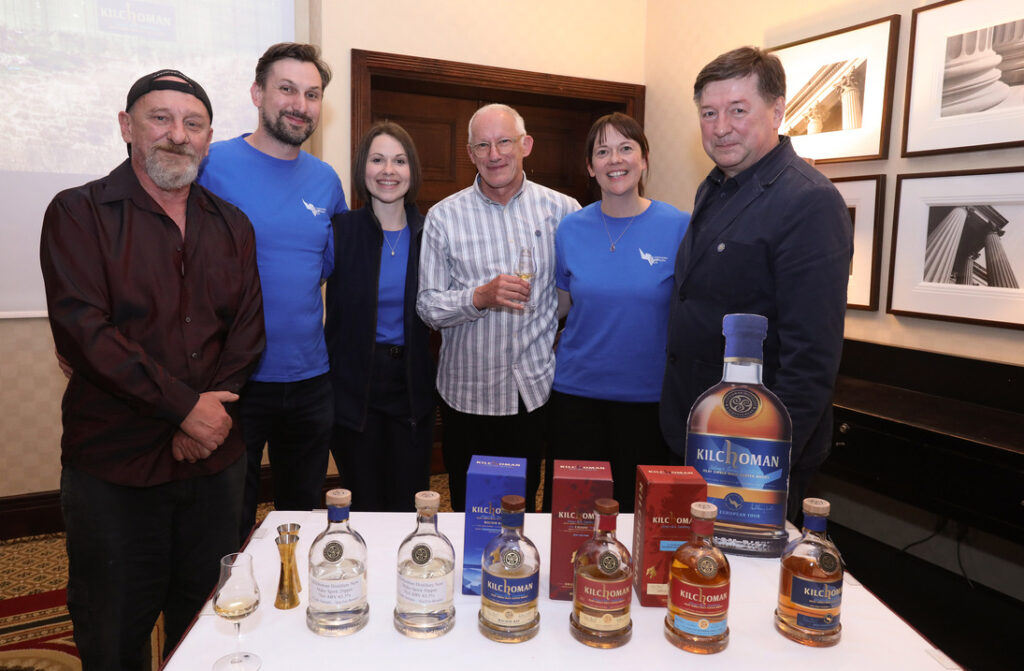 After two weeks on the road, we completely felt the love for Kilchoman. We caught up with long-time fans of the distillery alongside some who have just started getting into whisky and trying Kilchoman for the first time. The tour bottling, Cognac and Fino Matured Cask Matured releases and to be honest, the full range, all went down incredibly well over our 2-week journey across Europe. Catherine and I had a fantastic time on the road (and a great laugh too) – and so a huge thanks to all of the venues that hosted us and to all that attended the events – what a trip!
After a 4am hotel departure for our flight back to Scotland, we've handed over to Peter and Antea who are Slovenia and Italy for the week ahead.
Be sure to tag @kilchomanwhisky in any photos!
Slainte,
Chloe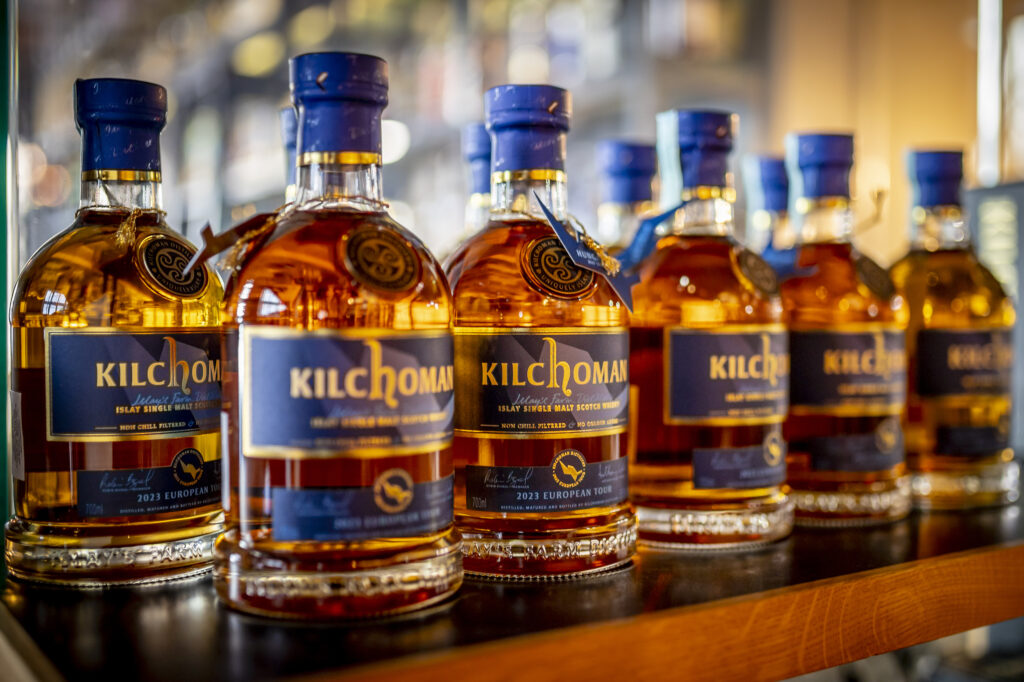 READ NEXT
Featured
The Kilchoman 16 Years Old
This is a proud moment for all at the distillery as we release our oldest global bottling to date. A combination of 21 casks have been maturing for over 16 years, predominantly ex-bourbon barrels with a hint of ex-oloroso sherry, creating a perfectly balanced single malt. With a marriage of…
November 6, 2023
READ FULL POST