Featured
Kilchoman Distillery Isle of Islay Pipe Band
August 2, 2022

It was back in 1992 that a group of islanders got together and the current Kilchoman Distillery Isle of Islay Pipe Band was born.  It was duly formed and subsequently registered with the Royal Pipe Band Association in Glasgow and since then the band have successfully been progressing their way through the grades.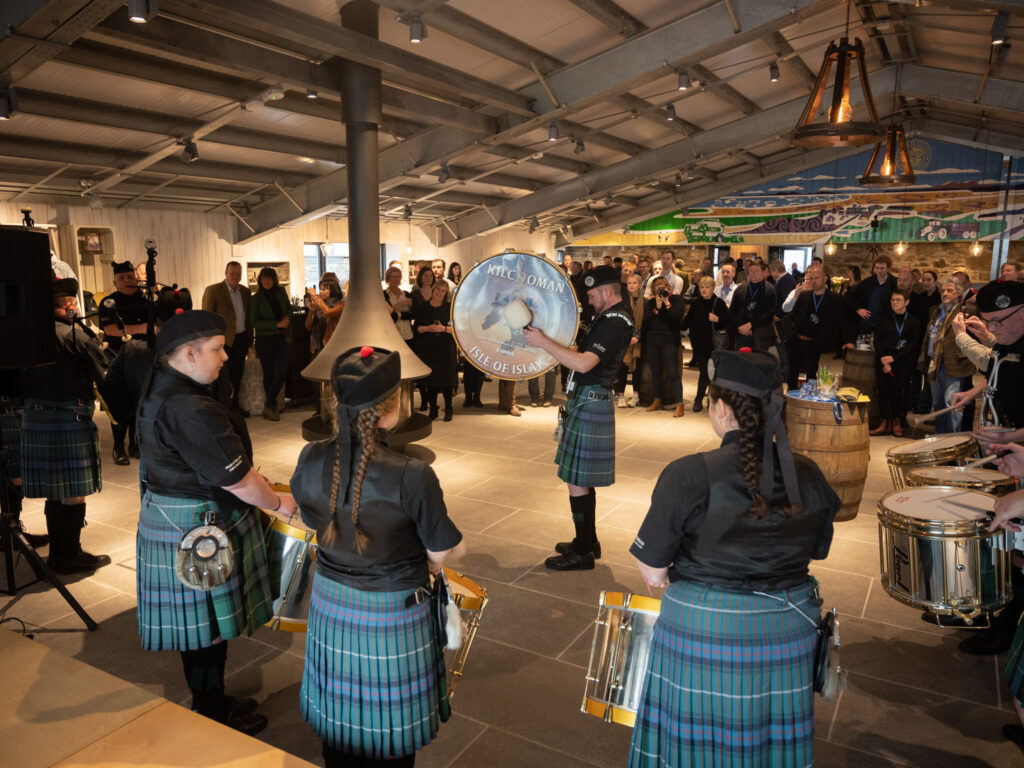 Under the leadership of Nigel Morris, Pipe Major, the band won their first trophy at a competition in Pitlochry in 2006.  Since then, they have progressed steadily through the grades picking up many prizes along the way.  But the achievements have not stopped there, through hard work and dedication, the band have been promoted to Grade 2 and now attend all the major competitions.  Most recently the band celebrated winning 3rd place in Grade 2 at the Scottish Championships!  The band will now go into The World Pipe Band Championships 2022 in a couple of weeks in high spirits and determined to add to their growing list of accolades.  If you're in Glasgow on the 13th August you can go along and support them!  Click here for more information.
Funding a competitive pipe band is very expensive – from weekly hire of a practice venue, maintenance of pipes, drums, uniforms and the purchase of equipment for new members to the added financial burden of traveling from an island to attend competitions on the mainland.  Since 2012 Anthony Wills, Kilchoman Founder, has been very proud to sponsor and support the band on their competitive journey at all five major championships on the mainland.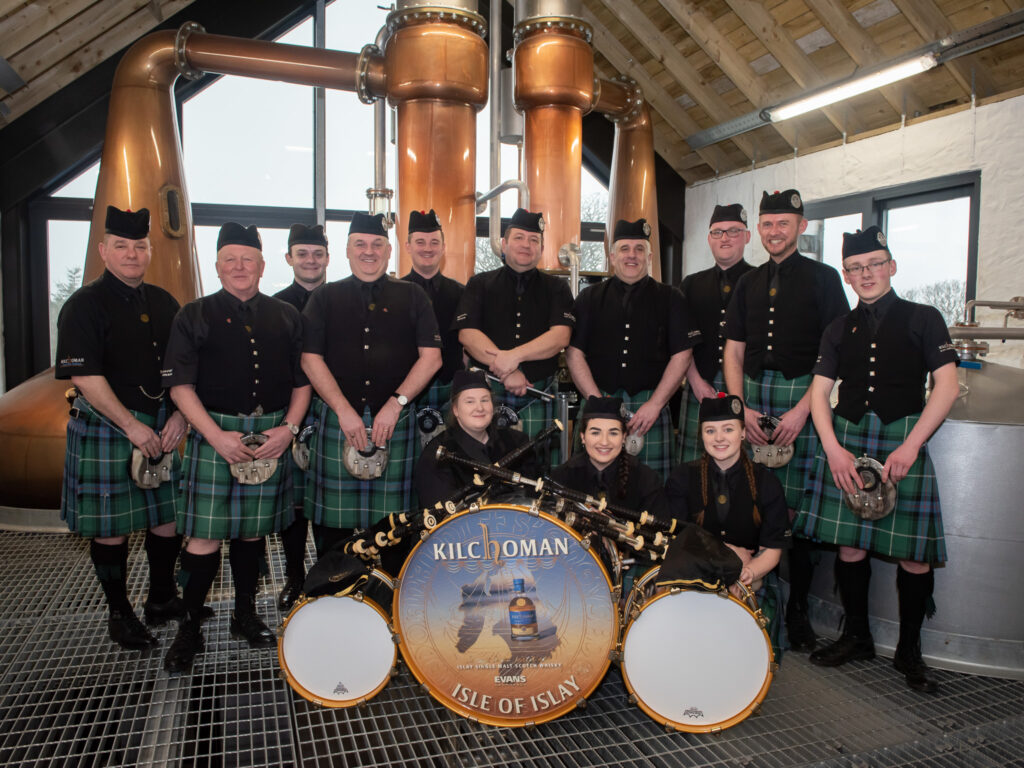 As well as taking part in various competitions, the pipe band also play at a number of local events on Islay & Jura including ceilidhs, weddings and of course the annual Fèis Ìle.
Click here to find out more about Kilchoman Distillery Isle of Islay Pipe Band.  Hopefully next time you're on Islay you'll get to enjoy them playing in person!
In the meantime, here's a wee tune for you to enjoy from our stillhouse…
READ NEXT
Featured
100% Islay 13th Edition
The 100% Islay 13th Edition was distilled from barley grown on the farm at Kilchoman in 2012, 2013 and 2014, it was then matured for a minimum of 8 years before 44 bourbon barrels were selected for this year's release of bottles. "The 13th Edition is the first release since…
September 11, 2023
READ FULL POST