Kilchoman Comraich Live Tasting
September 15, 2021

Join our 'Kilchoman Comraich Live Tasting' on 21st October at 7pm.

This live tasting gives you the unique opportunity to sample all 4 limited-edition 'Kilchoman Comraich Batches' from the comfort of your own home, something usually only possible in our official Comraich bars.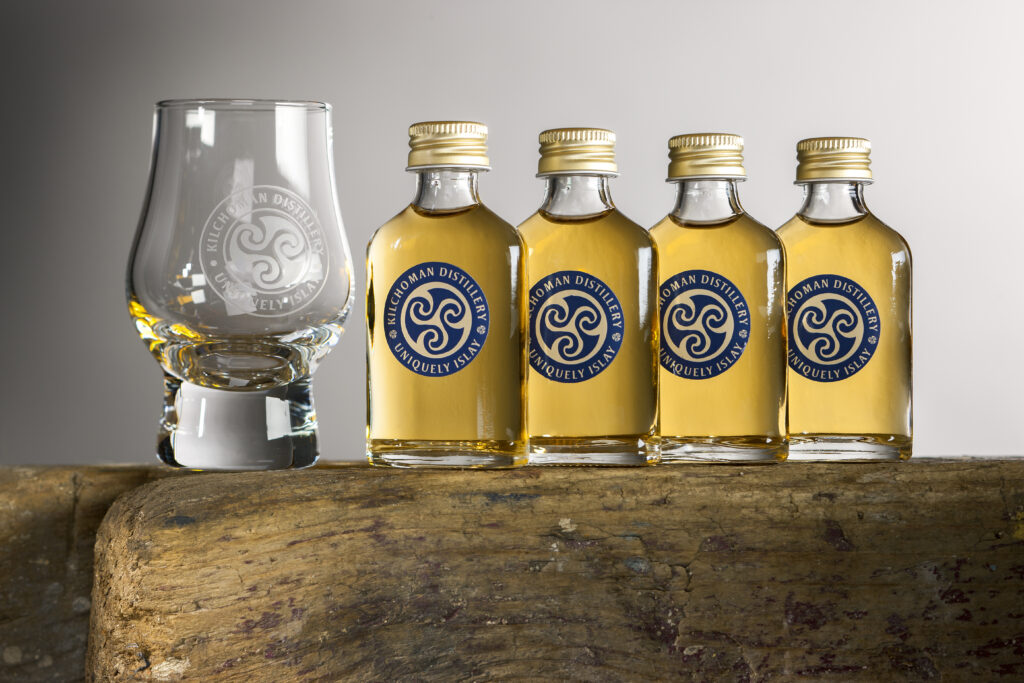 What is Kilchoman Comraich?  Kilchoman Comraich is a global network of bars dedicated to the enjoyment of Kilchoman single malt.  There you will find the finest and widest range of Kilchoman single malts, including the exclusive Comraich bottlings.
The story behind 'Comraich'  The ruined Kilchoman Church stands proudly beneath the cliffs of Creag Mhór, half a mile west of the distillery. Chief amongst its artefacts are Sanctuary stones dating back to the 800s. Such sanctuary stones were commonplace in medieval times, marking an area of 'Comraich' or sanctuary in the local Gaelic language, safe from harassment and arrest.
Kilchoman Comraichs are a collection of sanctuaries, sheltered from the commotion of the outside world, dedicated to the enjoyment of Kilchoman Single Malt. Kilchoman Comraich establishments serve as bastions of Kilchoman with exclusive access to the Kilchoman Comraich batches. These are available exclusively from Comraich bars along with a wide range of other Kilchoman releases.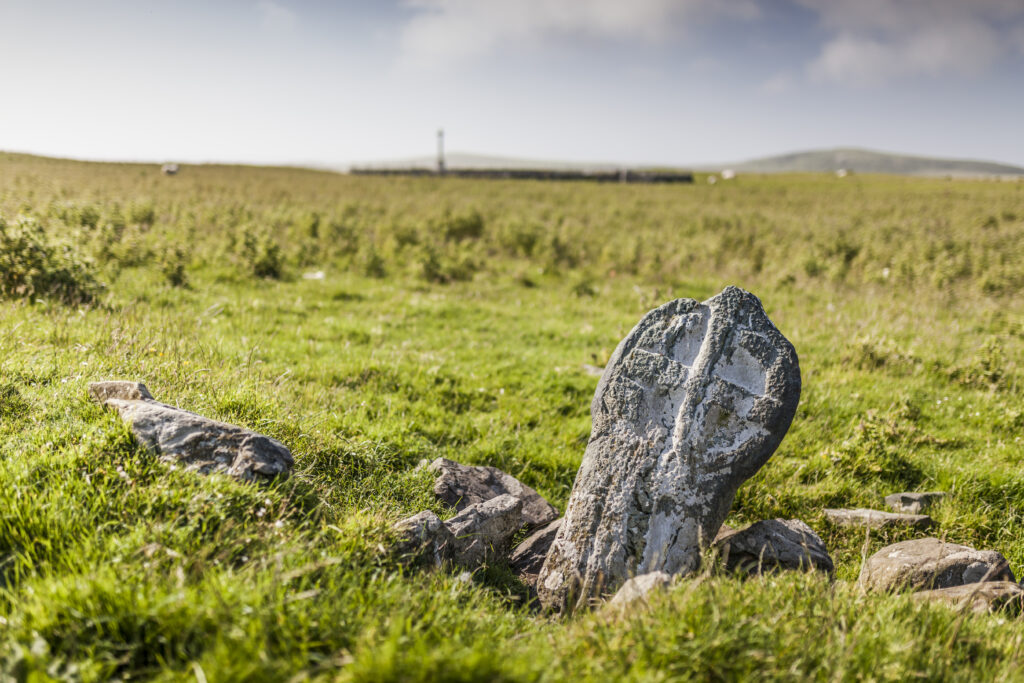 Comraich Batch 1 is a vatting of Oloroso sherry butts and bourbon barrels.  The combination of cask types allows for a unique marriage of rich, sherry influence and light citrus and vanilla character from the bourbon barrels.
Cask Numbers – 146/2007, 265/2007 Bourbon and 419/2007 Sherry
Cask Type – 2 Bourbon Barrels and 1 Sherry Butt
ABV – 55.5%
Bottled – 14.10.2017
Comraich Batch 2 is a vatting of three fresh bourbon barrels all filled on 21st of April 2011.  These casks have been maturing side by side in the Kilchoman warehouse for almost 8 years, allowing the bourbon soaked oak to interact with the whisky, imparting unique flavours into each individual cask.
Cask Numbers – 206, 207 and 208/2011
Cask Types – 3 fresh bourbon
ABV – 55.3%
Bottled – 11.3.2019
Comraich Batch 3 is 100% Islay.  Peated to a lighter level of 20ppm, these 100% Islay casks are bottled at cask strength with the ex-bourbon and sherry combining to create rich caramel, spicy chocolate, fresh fruits and peat smoke.
Cask Numbers – 08/524 and 08/528,  10/275
Cask Types – 2 Fresh Bourbons and 1 Oloroso Sherry butt
ABV – 55.7%
Bottled – 10.10.2019
Comraich Batch 4  is a vatting of three bourbon barrels, all over nine years of age. These casks are bottled at their natural cask strength, bringing through underlying sweetness and integrated citrus notes on the nose and a wonderfully balanced palate, the cask influence really coming to the fore. Long and sweet on the finish, this whisky also carries hints of smoke and maritime character lingering on into the evening.
Cask numbers – 205, 467 & 775/2011
Cask Type – Bourbon Barrel
ABV – 55%
Bottled – 08.02.2021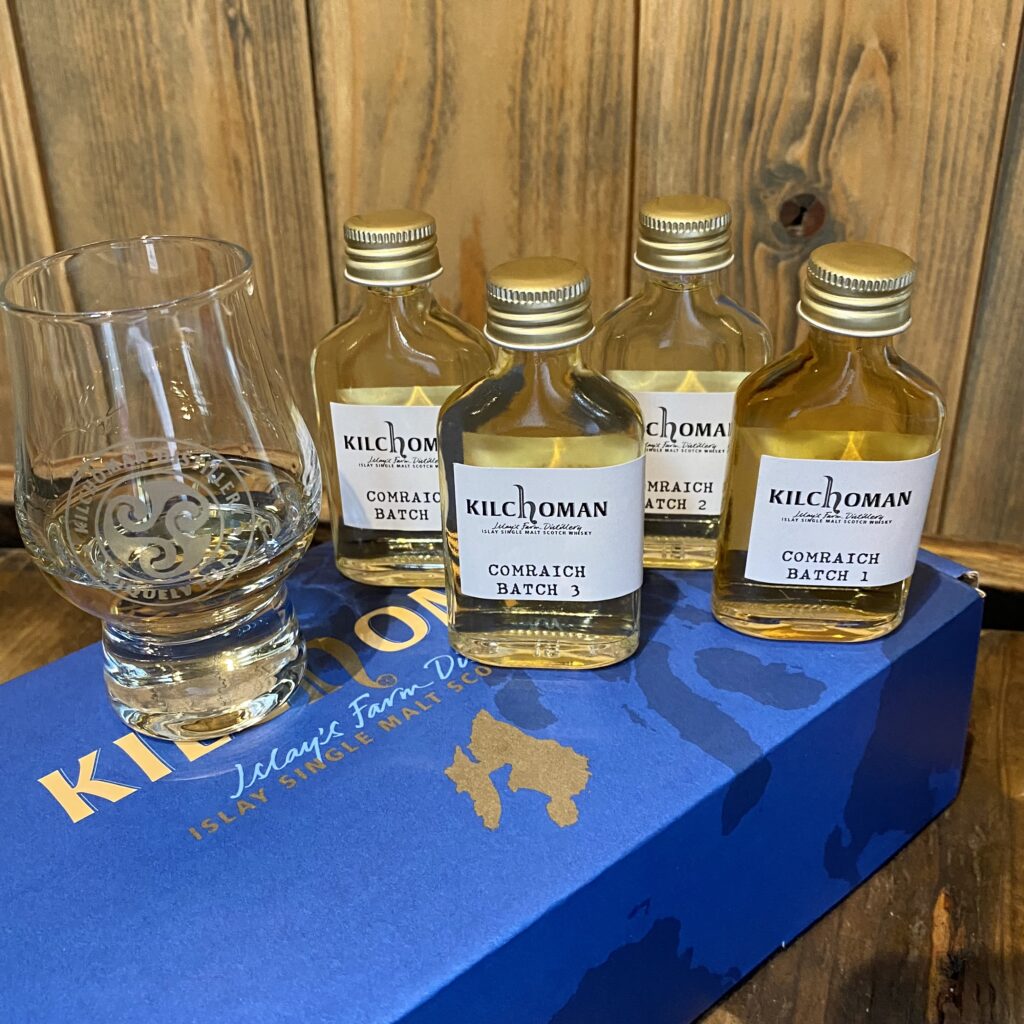 A limited number of Tasting Packs will be released via our website from Wednesday 15th of September at 2pm Islay time.
The Live Tasting will be broadcast on our Facebook Page and YouTube Channel.
READ NEXT
Featured
100% Islay 13th Edition
The 100% Islay 13th Edition was distilled from barley grown on the farm at Kilchoman in 2012, 2013 and 2014, it was then matured for a minimum of 8 years before 44 bourbon barrels were selected for this year's release of bottles. "The 13th Edition is the first release since…
September 11, 2023
READ FULL POST