Featured
Kilchoman Club Release 11th Edition
December 12, 2022

The Eleventh Edition Club Release is a vatting of three ex-bourbon barrels that have been finished in fresh Sicilian marsala casks for fifteen months before bottling at cask strength, 53% abv. As always, this release is exclusively available to Club Members only.

This year's Club Release will be available on Wednesday 14th December at 12 noon (Islay time).  Bottles are priced at £89.94, 70cl, 53% abv, one bottle per member.

Not a member? Click here to learn more about our Club and sign up.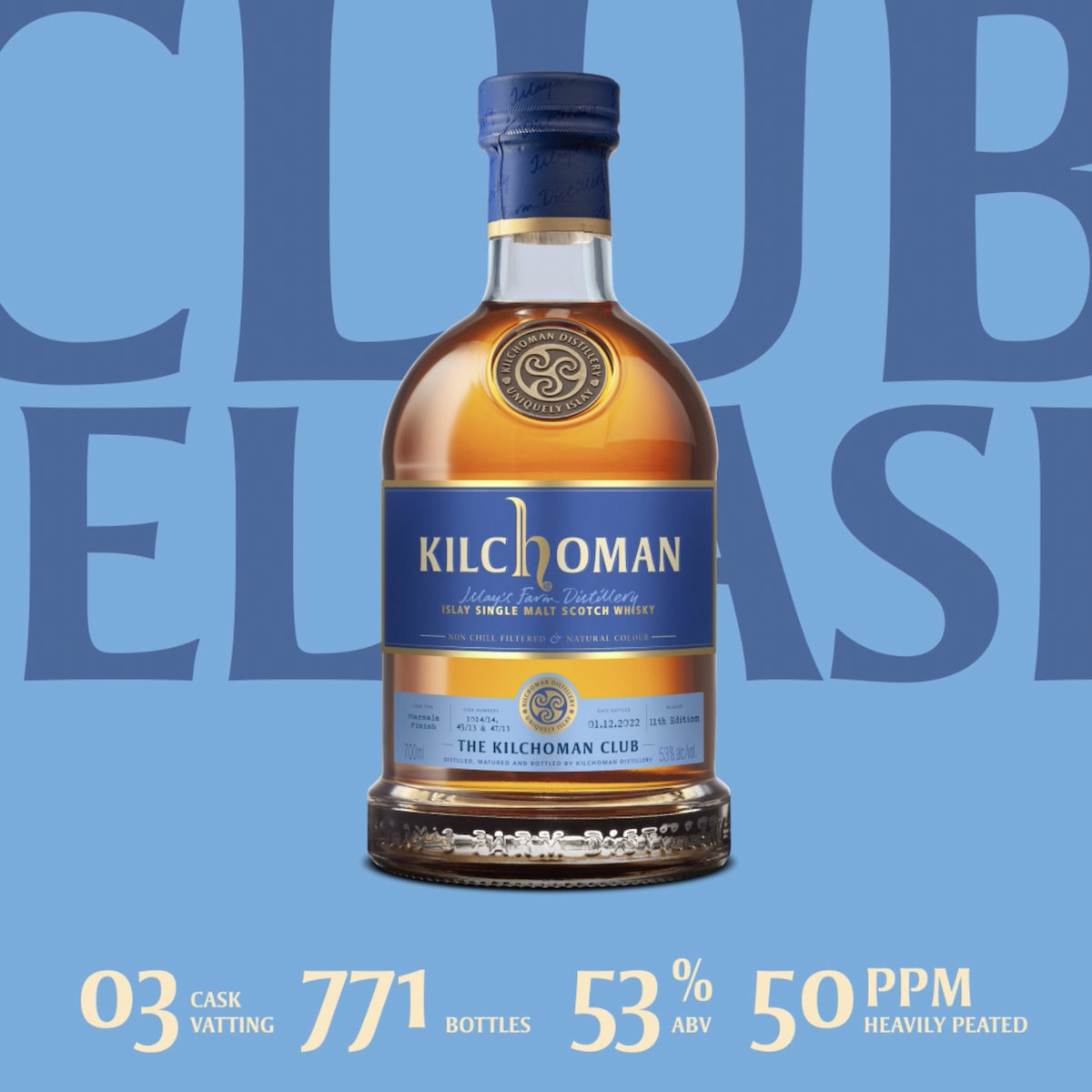 The Kilchoman Club releases have been launched annually since the first bottling in 2011. These releases are a highlight of the year, created from our rarest casks and experimental spirit runs.
Many of the previous Club releases have celebrated the classic Kilchoman character, a combination oloroso sherry and bourbon cask influence, however this year Anthony and Robin have chosen one of our experimental cask types for the first time since the 2015 club release.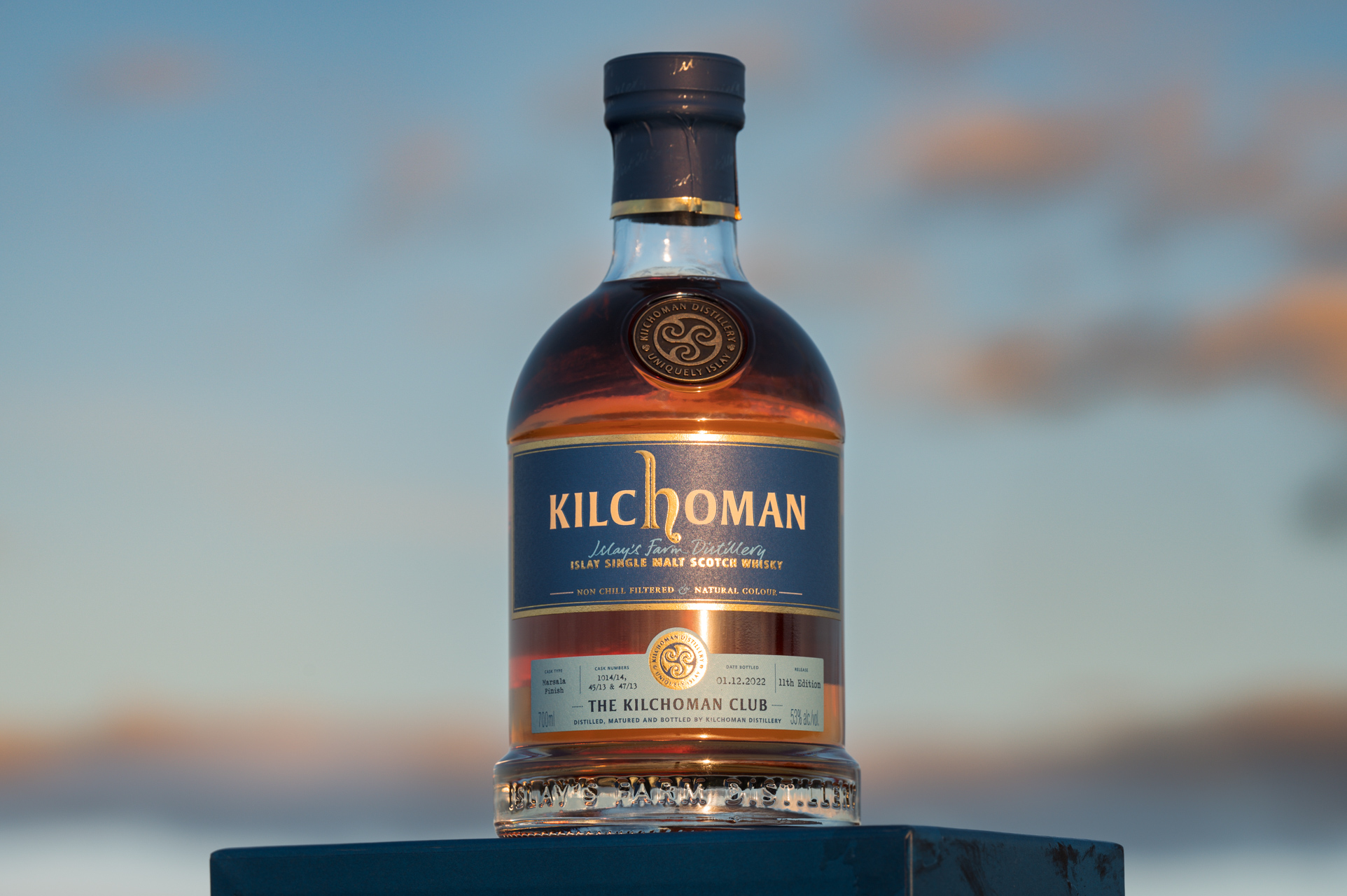 Marsala is a fortified wine produced on the island of Sicily, Italy.  The use of only indigenous Sicilian grapes and a complex wine making process gives marsala a uniquely rich character.
"Both sweet wines, like sauternes and fortified wines like sherry, port or marsala, work really well with the peat smoke and citrus character of Kilchoman.  The fifteen months finishing in marsala casks has given the whisky notes of golden raisins, toasted almonds and dates, as well as amplifying the vanilla influence coming from the bourbon barrel maturation.  On the palate there are waves of juicy fruits with the typical Kilchoman freshness and citrus sweetness."
"The Club release is also launched on a special day for Kilchoman, our 17th birthday! What a journey it has been to get here and I want to thank you all for your support over the years.  Hopefully you will join us in toasting a dram on our birthday.  Happy Christmas from all the team here at Kilchoman," Anthony Wills, Kilchoman Founder and Managing Director.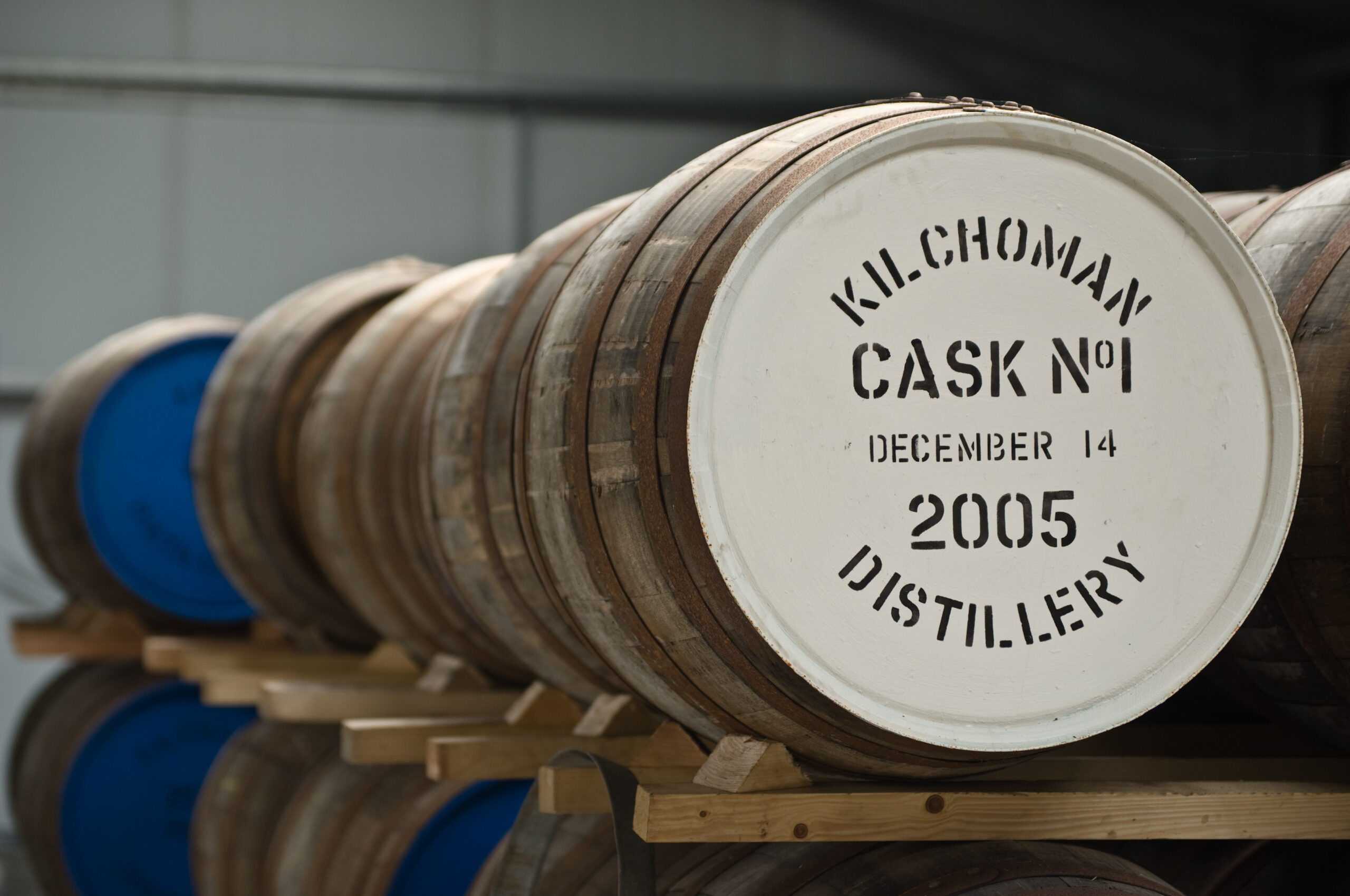 READ NEXT
Featured
The Kilchoman 16 Years Old
This is a proud moment for all at the distillery as we release our oldest global bottling to date. A combination of 21 casks have been maturing for over 16 years, predominantly ex-bourbon barrels with a hint of ex-oloroso sherry, creating a perfectly balanced single malt. With a marriage of…
November 6, 2023
READ FULL POST