DISTILLERY NEWS, MEET THE PEAT TOUR 2019
Japan #MTPtour2019 September 28th – October 2nd
September 25, 2019

First stop Japan! The Meet The Peat Tour 2019 is kicking off in Tokyo later this week then heading on to Osaka and Nagoya before returning to Tokyo. To celebrate we've brought with us a special edition cask strength bottling of Machir Bay, 58.6% abv, which will be available exclusively from countries on the 2019 tour. We'll also have some of our latest releases, tour t-shirts and a few extra treats!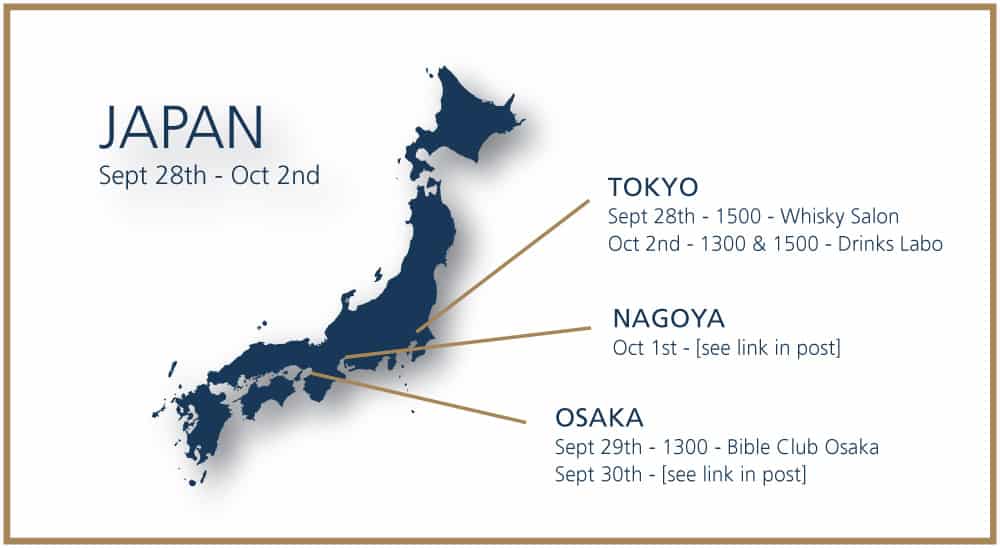 Most of the events will require reservations so please get in touch with the venues or Whisk-e – tomita@whisk-e.co.jp. If you have any questions for Peter Wills who will be hosting the events then drop him an email at peter.wills@kilchomandistillery.com
Details of events –
– Tokyo
15:00-17:00 28th Sep
Whisky salon

– Osaka
13:00-15:00 29th Sep
Bible club Osaka
https://goo.gl/maps/qGEGkrvX5KTM5HHv5
– Osaka
13:00-15:00 30th Sep
– Nagoya
13:00-15:00 1st Oct
https://goo.gl/maps/qRyhCkxzhXYgnKoV7

– Tokyo
13:00-14:30 and 15:00-16:30 2nd Oct
Drinks Labo
READ NEXT
NEW RELEASES
2021 Club Release – The Tenth Edition is here!
The 2021 Club Release is here! Available exclusively to Club Members from 2pm (UK time) on Wednesday 8th December. If you aren't a member already, click here to register. The 10th Edition of the Kilchoman Club bottling is a vatting of three 2008 oloroso sherry casks selected by Kilchoman Founder, Anthony…
December 6, 2021
READ FULL POST