Featured
Interview with Anthony Wills – 100% Islay 10th Edition
September 22, 2020

September 2020 marks the release of our 10th annual edition of our 100% Islay range. The unique Single Farm Single Malt is the only whisky in Scotland to be produced entirely on one farm, from barley to bottle.

We spoke to Anthony Wills, Kilchoman Founder and Managing Director, to find out more about the latest limited edition release and why it is so special.

What makes the 100% Islay release so special?

What makes the 100% Islay release so special to the distillery is that we do the whole process here on the farm.  We grow the barley in the fields surrounding the distillery then we malt, distil, mature and finally bottle it all on site.  We are the only distillery producing whisky that does the whole process on site and we're very proud of that.  It is special because we are looking after every process right the way through to you enjoying it when you raise a glass.  It is one of the main reasons for starting the distillery, we could have a unique selling point and 100% Islay embraces that completely.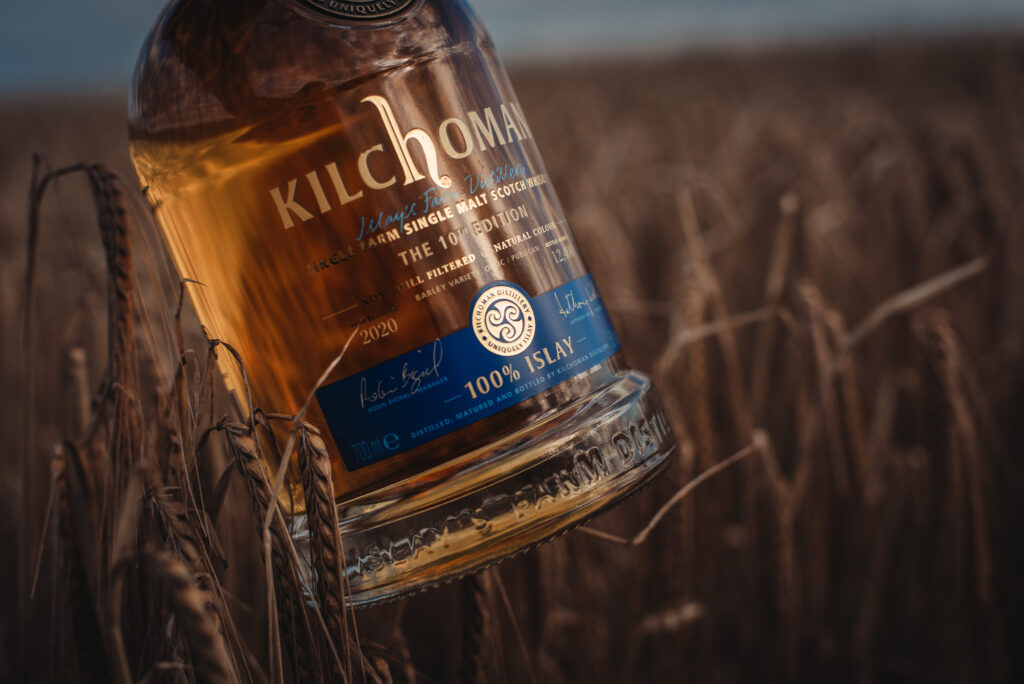 Tell us about this year's release
We release the 100% Islay on an annual basis and this is the 10th edition. It is older than previous releases at nine years of age. This is the second time we've used a bit of oloroso sherry cask maturation in the vatting. In the past most of them have been 100% matured in first fill bourbon casks but we have filled oloroso sherry casks on an annual basis for the 100% Islay and this year you will see the colour is richer and darker and there is a little more weight and body on the palate. I am delighted with it, it has worked really well and it still has all that lovely zesty vibrancy with a little bit of weight from the sherry casks that we've used.
Which barley varieties were used in the 2020 release?
The barley varieties used in this edition, the 10th edition, are now printed on the packaging. In this edition we used the varieties Optic & Publican. These were two varieties that were used throughout the industry in those years – 2009, 2008 & 2007. I am a great believer that barley varieties do play a part in the character of the spirit and we've done a few experiments here and I've been talking about how important and how different the barley varieties can be at the spirit stage. But I think it is important to also realise that once the spirit goes into casks and matures for five, ten, fifteen years, those differences narrow right down. It's great to talk about it but I think it is difficult to really start arguing that case once you have it in bottle. We've done various experiments here over the last few years and we've sown different varieties and distilled them separately and will release them separately and it's all part of our programme of experimentation.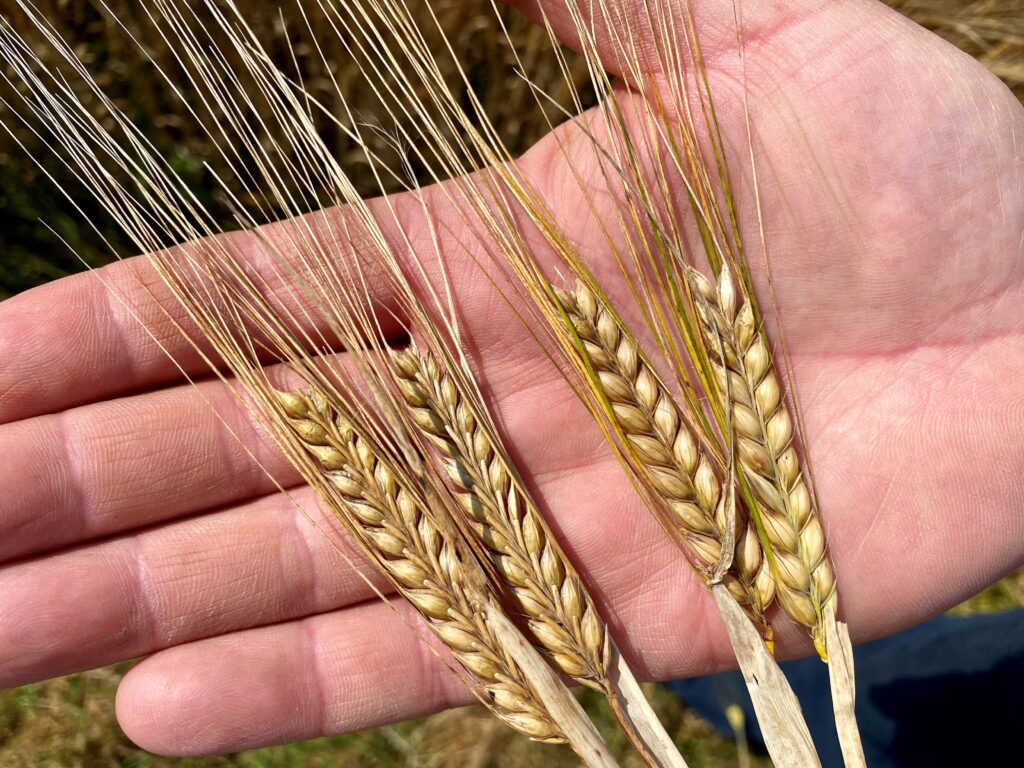 Would you consider a higher PPM or no peating in the 100% Islay release?
The average PPM of our 100% Islay releases tends to be between 15 to 20ppm.  We are starting to be able to experiment a little bit more with our peating levels with our 100% Islay barley and that is because of the new still house being completed about 14 months ago.  It will allow us to distil completely separately and now the guys are on site five days a week, 24 hours a day, so it therefore allows us to do longer peatings.  We've already done an unpeated variety.  For two months we did an unpeated 100% Islay barley and we look forward to seeing how that performs in a few years time.  We're also going to do longer peating, so maybe 48 hours or more to see what we can do with that and how that will influence the character of the 100% Islay release.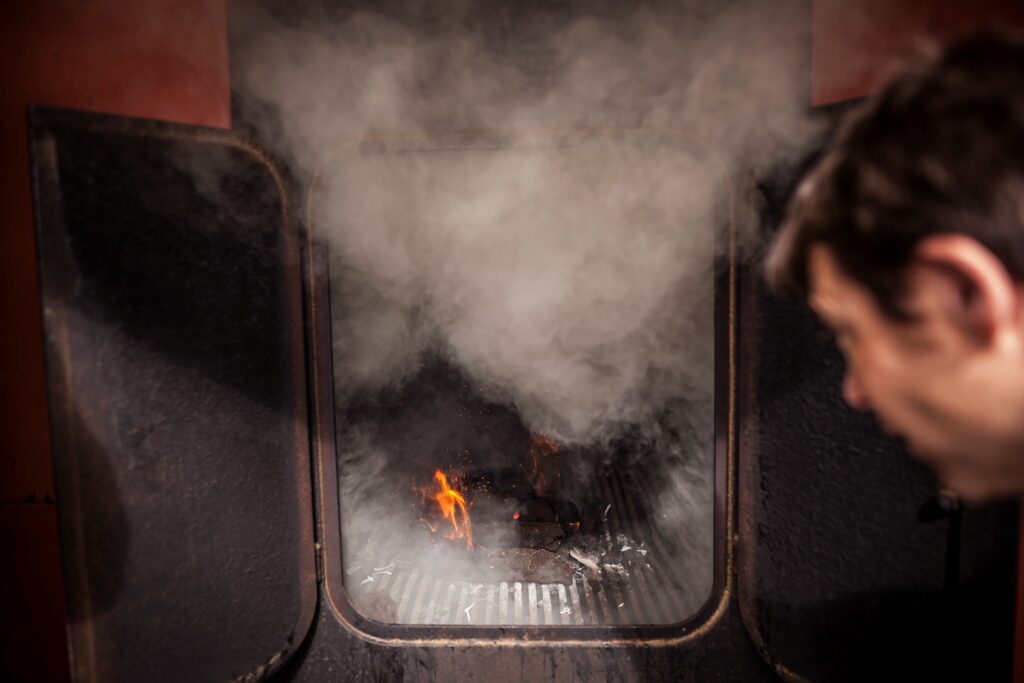 Can you give an overview of your tasting notes?
It is beautifully rich in colour and that is the influence from the sherry casks. It has lovely light, vibrant, citrus notes. And then on the back of the palate the peat and smoke come through but on a very light basis. It doesn't have the same strength of peat as our other releases and at 50% abv it's great without water.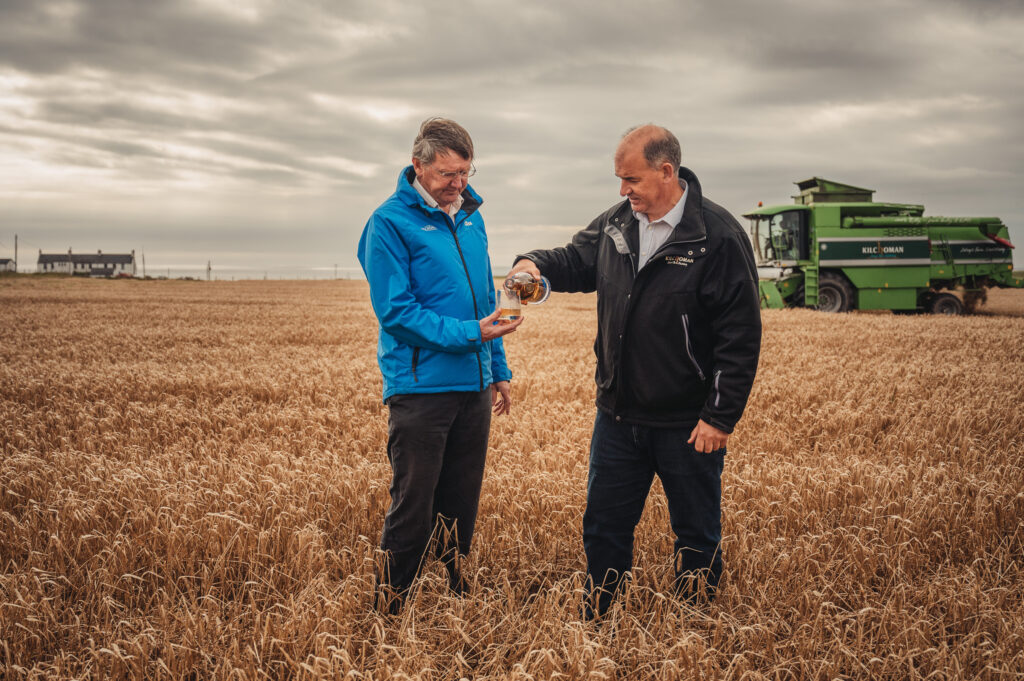 How is this year's harvest going?
The harvest this year has been a bit disrupted by the weather unfortunately.  It was all looking great a few weeks ago.  We've had pretty good weather actually throughout the summer and the barley was ripening really well and we thought we could go to harvest reasonably early, earlier than we normally do.  We actually started on Monday the 31st August but we only got four or five hours before the rain came and the weather has been very unsettled ever since.  It's looking a bit better for next week so hopefully we can get back to it because if we can't then it's going to be a bit of a struggle to get the barley off in good quality and to get the yields that we are looking for. At the moment the barley grains are looking really ripe and plump but if this rain continues then the quality will dip somewhat. 
Have they finally let you drive the combine?
Well I've always been asked if I've driven the combine and I always tell everyone that I'm going to drive the combine but Andrew manages to keep it quiet when he goes and does the harvest but I've said it's a piece of cake, it's not as complicated as everyone makes out. It's just like mowing the lawn, drive it in a straight line, keep within the tram lines and away you go! So hopefully I will get a go at it next week when we get going and that will probably annoy Andrew!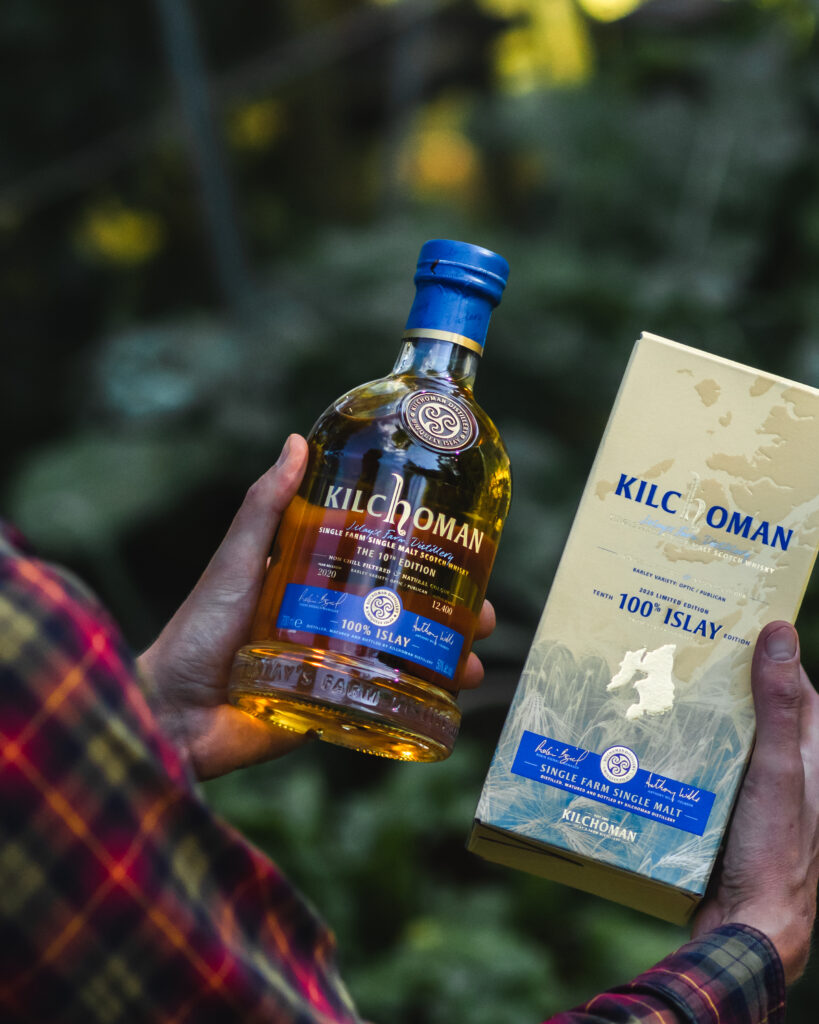 READ NEXT
100% Islay 13th Edition
The 100% Islay 13th Edition was distilled from barley grown on the farm at Kilchoman in 2012, 2013 and 2014, it was then matured for a minimum of 8 years before 44 bourbon barrels were selected for this year's release of bottles. "The 13th Edition is the first release since…
September 11, 2023
READ FULL POST