Featured
Hurtigruten Expeditions Takes Kilchoman Single Malt On The Adventure Of A Lifetime!
June 16, 2023

Hurtigruten Expeditions have paved the way for many remarkable voyages over their 130 years of sea-faring exploration.  In the month of May, they embarked on a journey with some of their most precious cargo to date – a cask filled with Kilchoman Single Malt Scotch Whisky!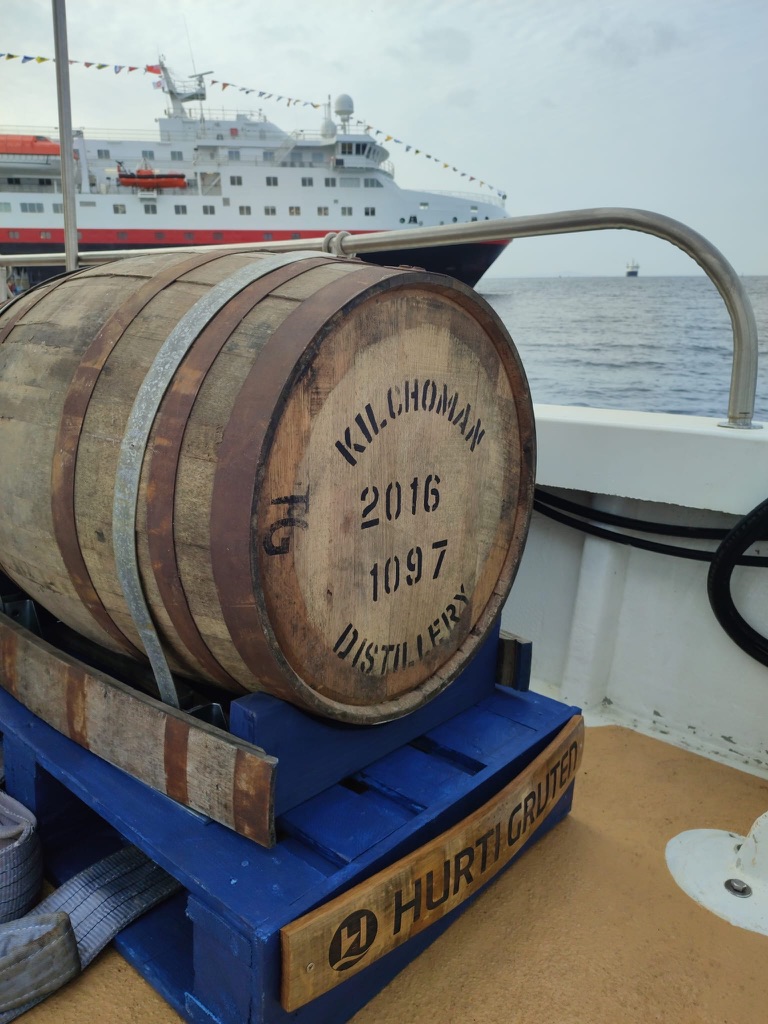 The cask selected by Robin to board the vessel was cask number 1097/2016.  The spirit was distilled and filled into a first-fill ex-bourbon barrel back in 2016 and since then it has been maturing for over 7 years in our traditional dunnage warehouses at Kilchoman Distillery.
Robin and the crew from Islay Sea Adventures carefully loaded the precious cargo on board the vessel on 17th May in the bay at Port Ellen.  The maturing cask will now travel aboard the Expedition Fleet moving from ship to ship, spending time on all their HRX vessels, and taking the following route: Islay to Longyerbean – Iceland – Greenland – NWP – Alaska – USA – Central America – Antarctica and depending on weather conditions as far 71° 1′ S.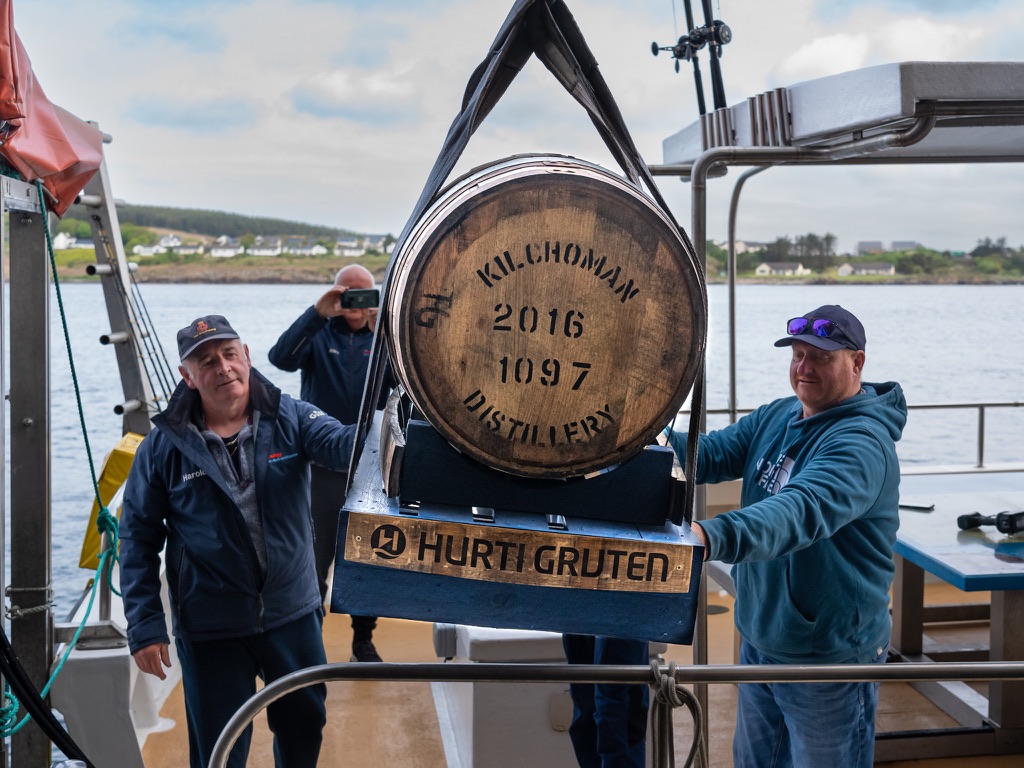 The cask is due to return to Islay on 29th May 2024 for bottling back at the distillery. The remarkable journey will see the cask touch all Hurtigruten's Expedition vessels, travelling from pole to pole and back. Once bottled, the globe-trotting Kilchoman Single Malt Scotch Whisky will embark the HRX fleet again, to be served by the crew and enjoyed by guests on its final voyage.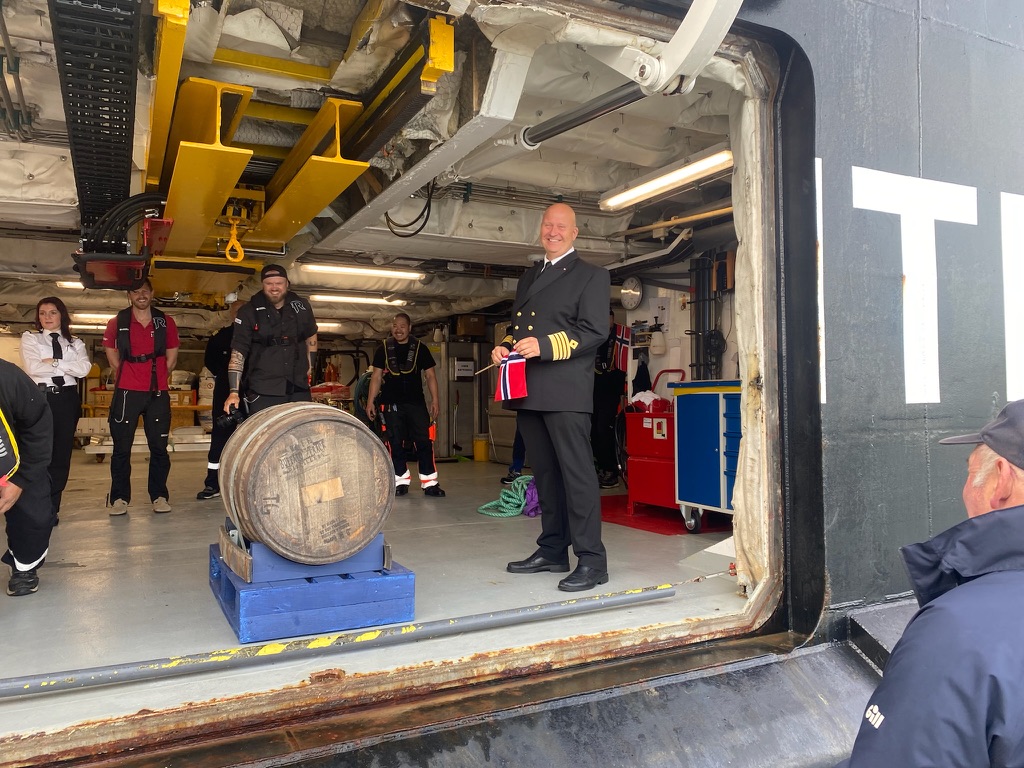 We are fascinated to see how the voyage impacts the maturation of this cask. Be sure to stay tuned for exiting updates on this remarkable journey!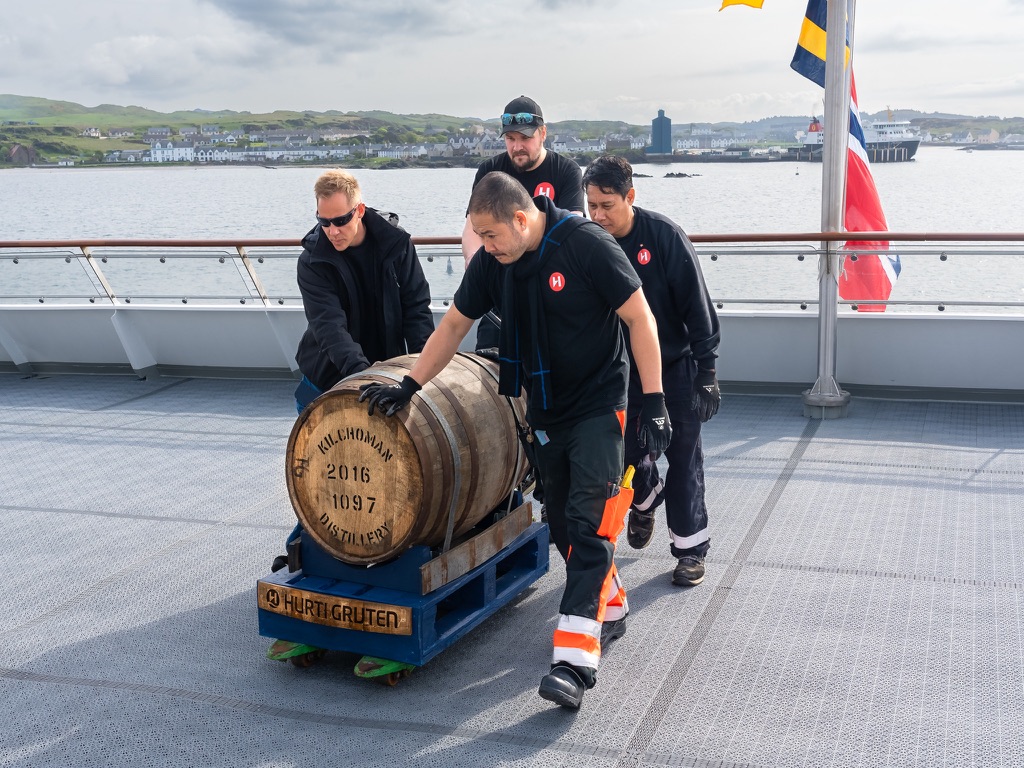 READ NEXT
Featured
100% Islay 13th Edition
The 100% Islay 13th Edition was distilled from barley grown on the farm at Kilchoman in 2012, 2013 and 2014, it was then matured for a minimum of 8 years before 44 bourbon barrels were selected for this year's release of bottles. "The 13th Edition is the first release since…
September 11, 2023
READ FULL POST