BLOG POST
How to get to Kilchoman Distillery
October 29, 2018

It is often said that life is about the journey, not the destination. At Kilchoman, however, we must respectfully disagree with this saying. You see, when the destination is Kilchoman Distillery, Isle of Islay, the journey doesn't matter so much: the important thing is the way you feel when you step foot onto the island knowing a dram is in the distance…

There's just one minor question… how do you get there? First thing is first, to be able to visit Kilchoman you must find your way to Islay…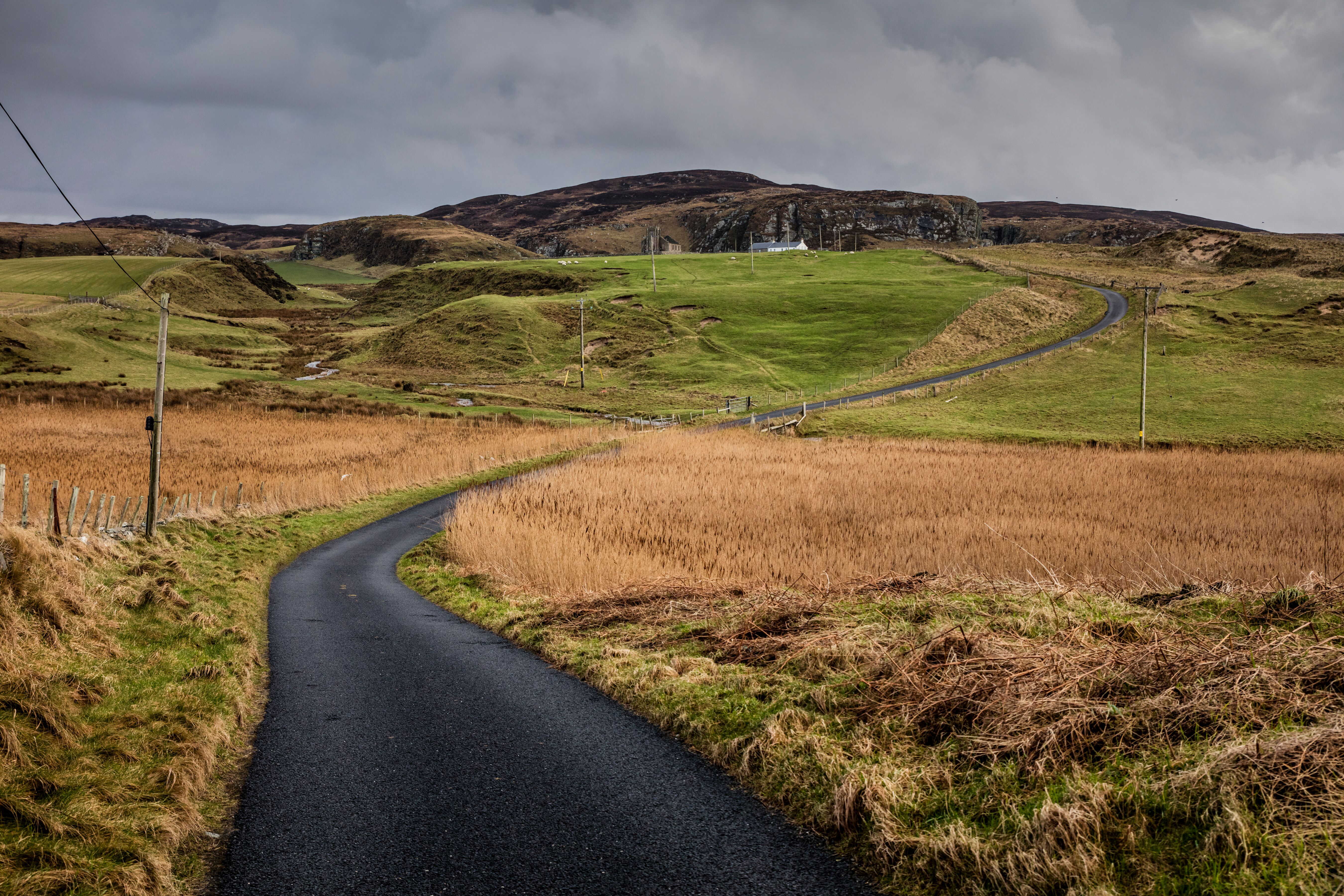 The sky…
For those who enjoy the feeling of flight, freedom (and some extra legroom), there's no better option than to hop on a plane and enjoy the stunning view of Islay from above. At present time, flights run twice daily from Glasgow airport, meaning that you only have to wait 45 minutes before being able to step onto Islay and sample the rejuvenating sea breeze that rolls across its rugged landscape. Flights will also be available from Edinburgh to Islay from the spring in 2019. During the flight you can not only see Islay, but you will pass over Arran and (if you're lucky) you will see the majestic paps of Jura. Understandably, these flights tend to get booked up pretty quickly, so it's worth booking well in advance if you're planning to drop in from the skies. Oh, and don't forget to leave some room in your luggage for a bottle of whisky or two…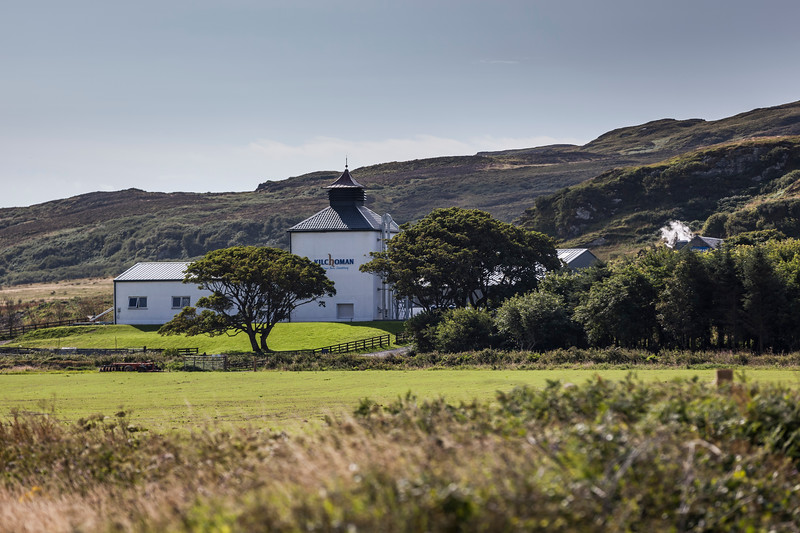 The salty sea…
In our humble opinion, there's no more fitting experience than watching Islay's rocky peaks fade into view while stood on the deck of a traditional ferry – the drama of this approach only adds to the mystic and historic appeal of an Islay distillery holiday. If you fancy yourself as more of a seafarer than a plane goer, then jump aboard the regular ferry service departing daily from Kennacraig. For those without a car, the easiest way of reaching it is via a three-hour coach service from Glasgow. Arching up through the Trossachs national park, stopping off at Inveraray for a hot chocolate or an ice cream cone taking this scenic route isn't the worst way to spend a morning…
Vehicle reservations are possible on the aforementioned ferry, however there is limited space. So again, it's worth booking well in advance. No matter where you are in the UK, the journey should be fairly straightforward. If you're determined to stick to the mainland you'll find that most routes pass through Glasgow, easily reachable within eight hours from London (via the M6), six hours from Cardiff and just over three hours from Manchester.
Alternatively, for those who love exploring, it's possible to go on an island-hopping adventure, warming up by taking in the stunning landscapes of Arran and Kintyre on the way. The first step is to ferry transfer from Ardrossen to Brodick, enjoying its 19th century castle before driving north to the suspiciously Italian sounding port of Lochranzia. Another ferry will drop you at Claonaig on the western shores of the Kintyre peninsula, where you can finally drive eastwards to Kennacraig. Although Google will tell you that this route is shorter, don't be fooled – you'll have time to kill waiting for ferries. Don't panic though, each port town is steeped in centuries of unique history and tradition, giving you plenty to do.
…Via less epic rails
Unfortunately (or maybe luckily) trains haven't reached the unspoiled shores of Islay quite yet. While we wait for the inevitable eurostar Islay expansion, your best bet is to get a high speed link to Glasgow or head to Oban then grab a coach to Kennacraig.
A good walk (or a trek) …
It turns out that walking from London to Islay takes 1 million steps (give or take). In other words, it only takes six days of your time and some reasonable footwear! It wouldn't be the most time-saving journey, but you would definitely deserve a dram of Kilchoman when you arrived!
We kid, of course, the point is that no matter which way you get to Islay, the journey will always be worth it. Whether you've skydived in or emerged from the icy waters wearing nothing but speedos, hitched a lift with an Ileach or simply taken the bus, the sweet taste of Kilchoman's award winning single-malt is guaranteed to restore warmth to your weary travelers' bones.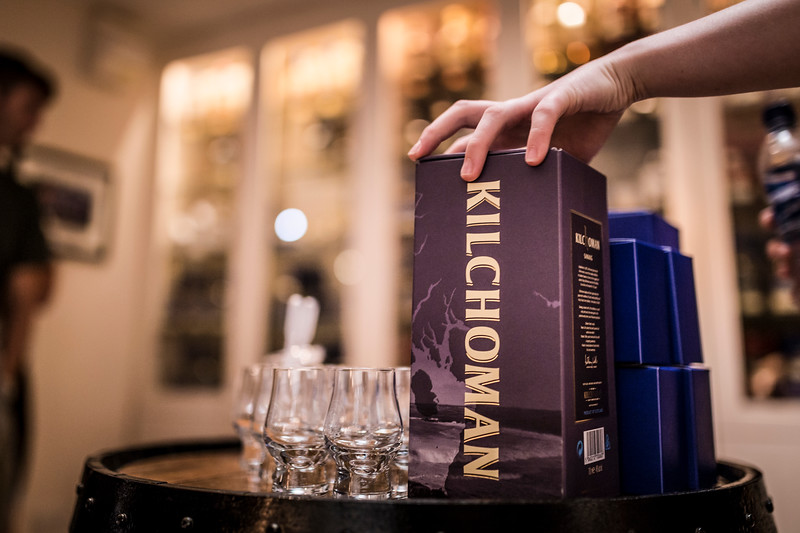 Once on Islay…
Now you have arrived on Islay, how do you find Kilchoman Distillery? It is a little off the beaten track but undeniably will be worth the wait, the trick of the trade is to have transport arranged, whether that be a hire car or a taxi (the Islay bus service does not stretch far enough to Kilchoman's rural residence). Once in the car follow the single-track road (via google maps) and you will soon reach your destination. Around 40 minutes from each ferry terminal (and airport) you will be sipping on a dram of Machir Bay in no time! If you do manage to get lost along the way, the locals will be on hand to point the way!
With loch Gorm on your right hand side and Sanaigmore in the distance you know you're on the right track to Kilchoman, a bit of a bumpy ride along the farm road, passing our golden barley fields, flocks of sheep and herd of cows you can park the car, breath in that fresh Islay air and enjoy your time with us at Kilchoman, we are so happy to have you here… Slainte!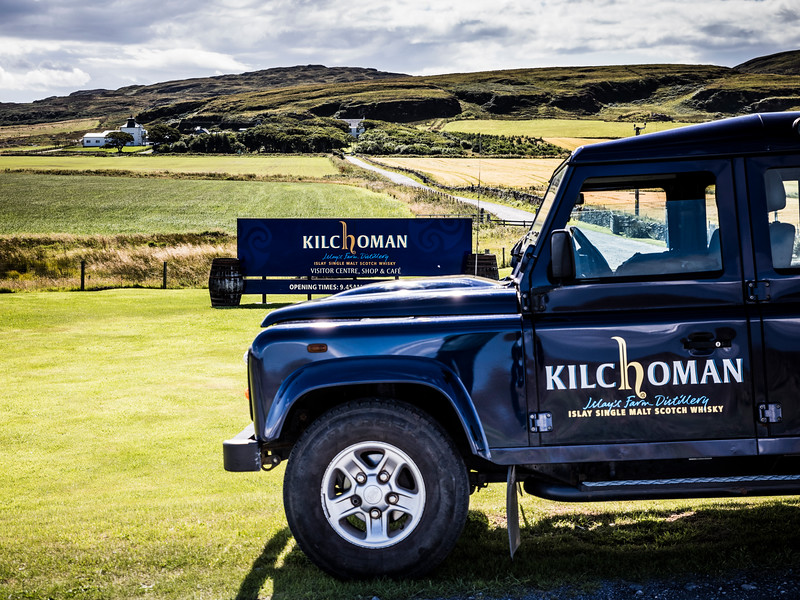 READ NEXT
DISTILLERY NEWS
100% Islay 13th Edition
The 100% Islay 13th Edition was distilled from barley grown on the farm at Kilchoman in 2012, 2013 and 2014, it was then matured for a minimum of 8 years before 44 bourbon barrels were selected for this year's release of bottles. "The 13th Edition is the first release since…
September 11, 2023
READ FULL POST