BLOG POST
How Islay's weather influences Kilchoman Single Malt Scotch Whisky
September 11, 2018

The island of Islay is famous for its peated single malt whisky, beautiful scenery and remarkable history. The weather, on the other hand, can be infamous.  Whilst temperatures rarely fall below freezing, wind speeds sometimes exceed 100mph and it once rained for over 90 days in a row.  Both Islay and Islay Whiskies, none more so than Kilchoman, are a product of this unique environment.  So let's look at how the weather influences our whisky.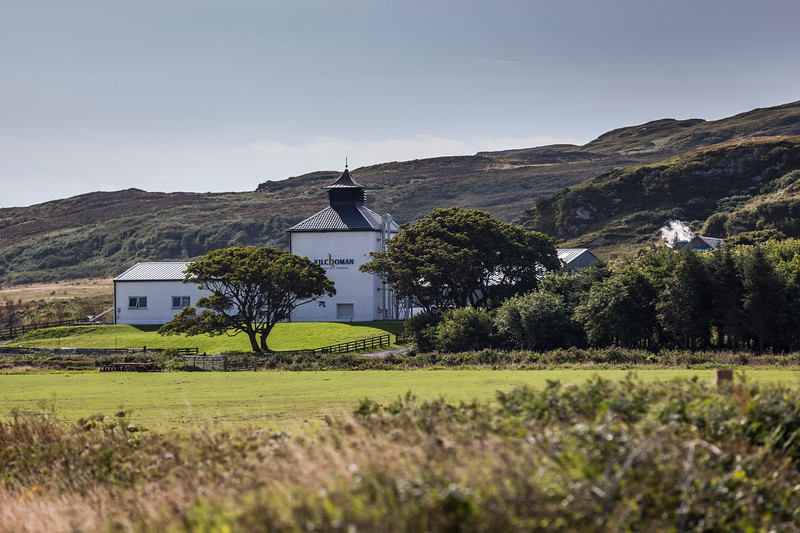 Savage winter winds
Islay's position 15m (25km) west of mainland Scotland leaves it entirely exposed to gales that sweep in from the Atlantic Ocean.  This means that Islay, like many of our neighbouring islands, has very few trees.  In place of wood, generations of Ileach's (people from Islay) have turned to peat as their main fuel source, burning it both in their homes and when drying their barley ahead of distillation. Though it doesn't produce as much heat as wood, peat was readily available at a time when Islay rarely traded with mainland Scotland.  As the island modernised, cutting peat for domestic use has become less common, however for Islay's more traditional distilleries, Kilchoman included, peat remains crucial to creating the briny peat smoke character for which Islay whiskies are famous.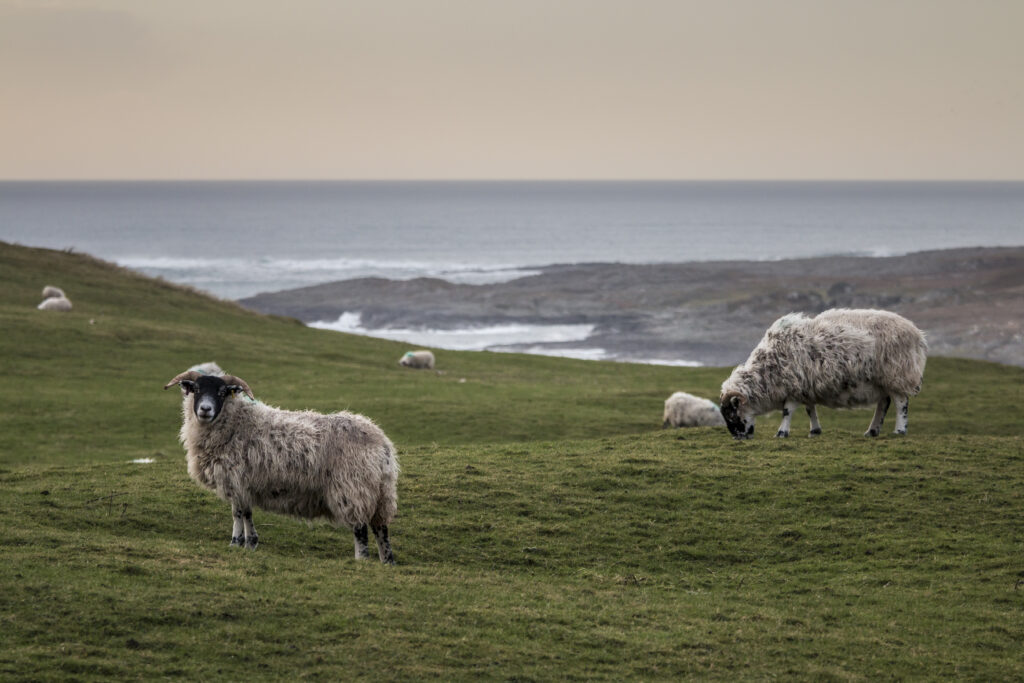 Rain, wind, barley and geese
As the old saying goes, 'today's rain is tomorrow's whisky' and with nine working distilleries and an average of 191 days of rain each year it shouldn't come as a surprise to know that Islay has plenty of whisky!
Whilst the rain might provide us with something no distillery can do without; water, it poses an unpredictable challenge to our farmers.  That said, there is little we can do to control the weather, a more direct worry is the 40 – 50,000 migrating geese which winter on Islay every year.  Farmers, us included, must protect their seed from the hungry geese, waiting until they leave in mid-April before sowing our barley, 1-2 months behind mainland farmers. This has the knock-on effect of a late harvest, leaving us exposed to deteriorating early autumn weather as we wait for the barley to ripen.
All of these elements, rain, wind, barley and geese play a part in the chemical makeup of Kilchoman barley, affecting how easily it is malted and peated, the amount of spirit we can produce from each ton and of course the final character of our mature single malt whisky.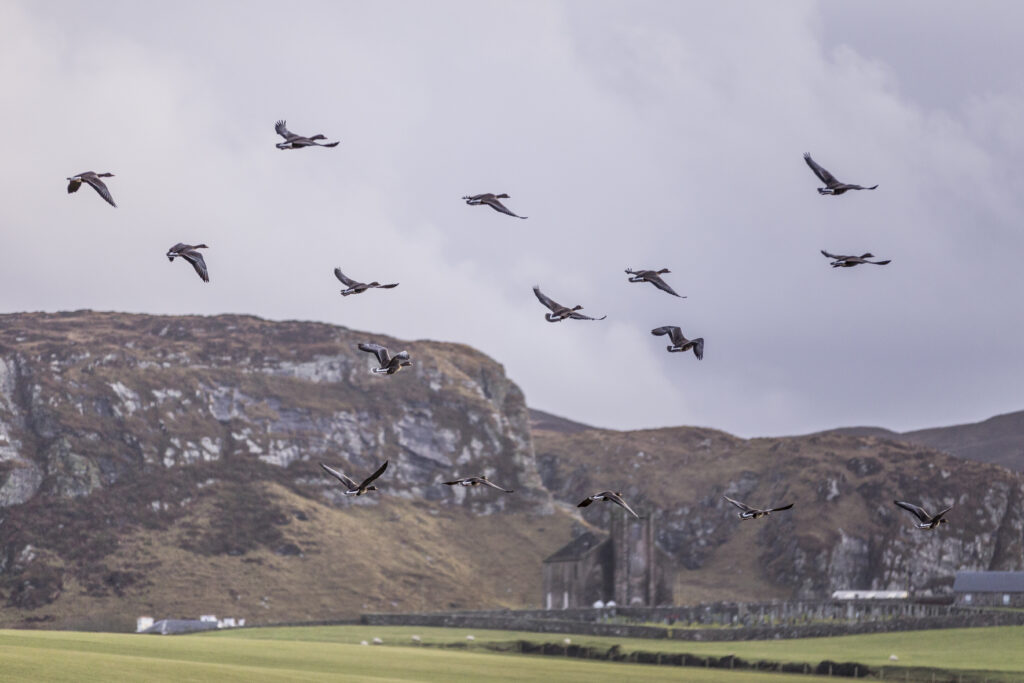 Islay's mild temperatures
Perhaps the biggest impact on Kilchoman is Islay's mild climate.  Islay's location on the south west coast of Scotland places it directly in the path of the Gulf Stream, an underwater river of warm ocean water flowing from the Gulf of Mexico to the western Isles, ensuring that Islay's weather, though wet and windy, is consistently warmer than the mainland, especially during the cold winter months.  From summer to winter, the average temperatures here on Islay only various 10°C on average, from 7°C (45°F) in the winter to 17°C in the summer (63°F).
This mild climate together with our traditional dunnage warehouses, create the perfect environment for steady and consistent maturation of our whisky, allowing the spirit to be gently drawn in and pushed out of the cask as the warehouse temperatures peacefully rise and fall over the course of the year.  This interaction between the spirit and the cask is the basis of maturation, controlled entirely by the climate of where the whisky is aged.
Kilchoman is as much a product of Islay's climate as any other part of the whisky-making process.  From sowing the barley to maturing our whisky the island's unique weather plays its part in shaping Kilchoman's distinct character.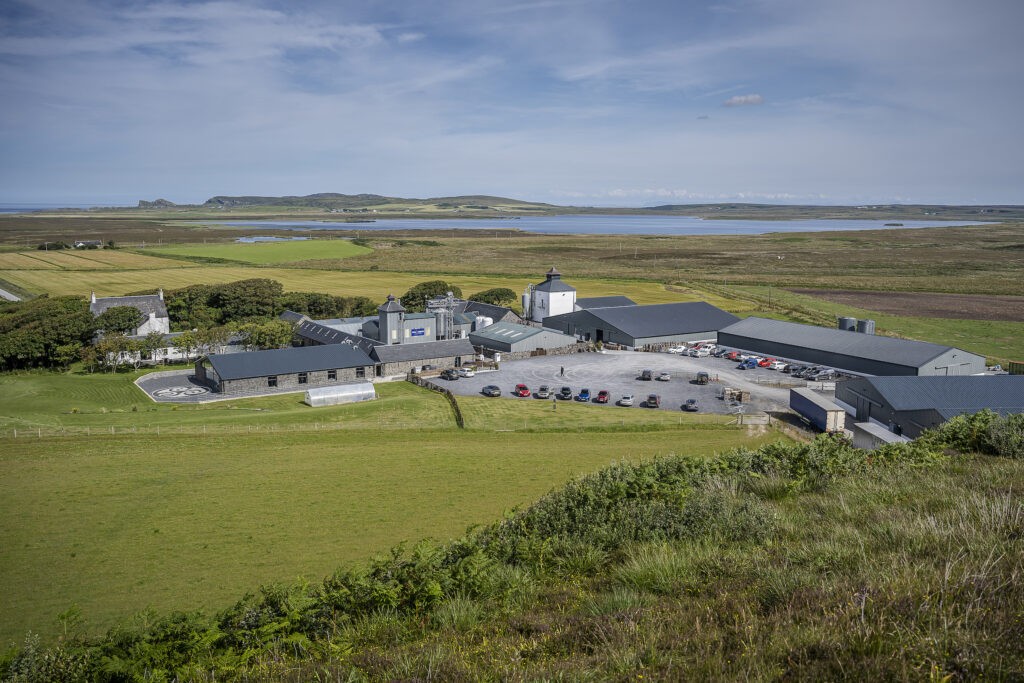 READ NEXT
DISTILLERY NEWS
The Kilchoman 16 Years Old
This is a proud moment for all at the distillery as we release our oldest global bottling to date. A combination of 21 casks have been maturing for over 16 years, predominantly ex-bourbon barrels with a hint of ex-oloroso sherry, creating a perfectly balanced single malt. With a marriage of…
November 6, 2023
READ FULL POST