Featured
Harvest Report 2023
September 11, 2023

As every farmer knows, success in agriculture is often at the mercy of the weather.  The year began with a wet spring but as we transitioned into March, a dry spell of weather descended upon us and on the 2nd of March we started ploughing and by the 18th of March we had successfully ploughed most of our barley fields. Our progress was briefly halted by a change in the weather, but we soon resumed our work, and we had 155 acres of barley sown by the 2nd May.  This year we grew two varieties of spring barley, around 50% sassy and 50% planet over the 155 acres. These two varieties not only perform well in the fields and provide a good yield, but also create a balanced flavour profile for our single malt.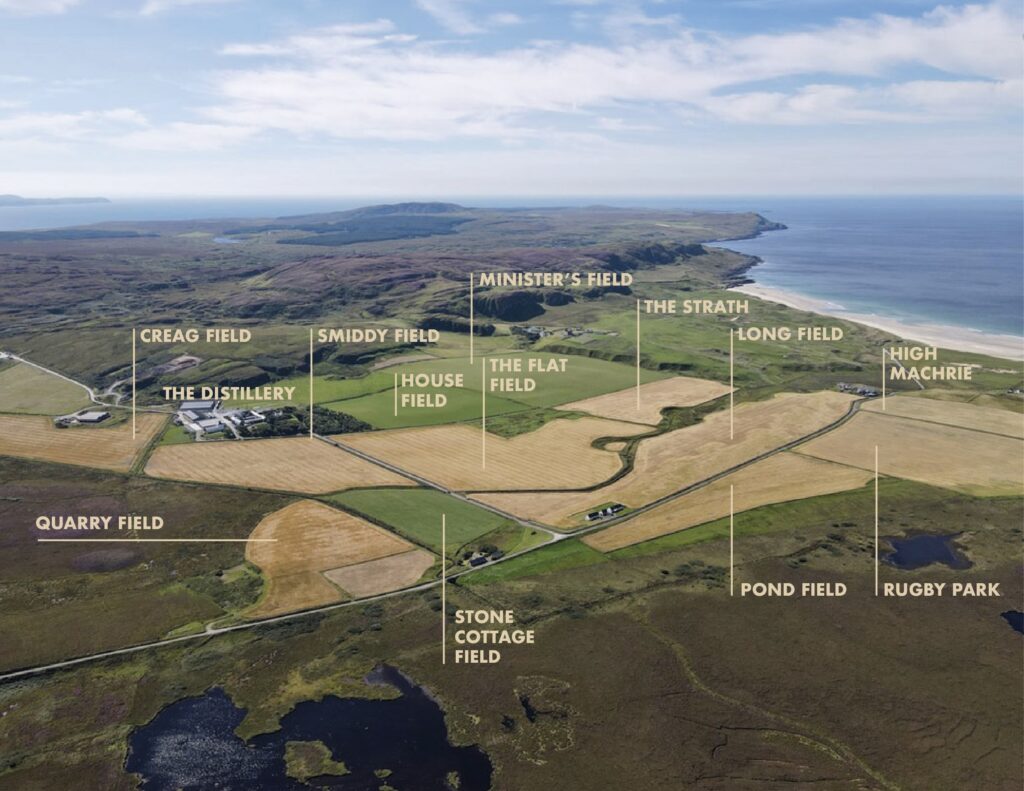 For six weeks, we experienced an unusually long dry spell of weather after sowing. The barley in the fields with lighter soils and gravels suffered due to a lack of moisture.  This drier than usual weather which was then followed by wet and colder conditions, all of which were less than ideal for our crops.  But as they say, farmers are never happy unless they're complaining about the weather!  We just had to get on with it and have patience (and fingers crossed!) that all would work out well in the end.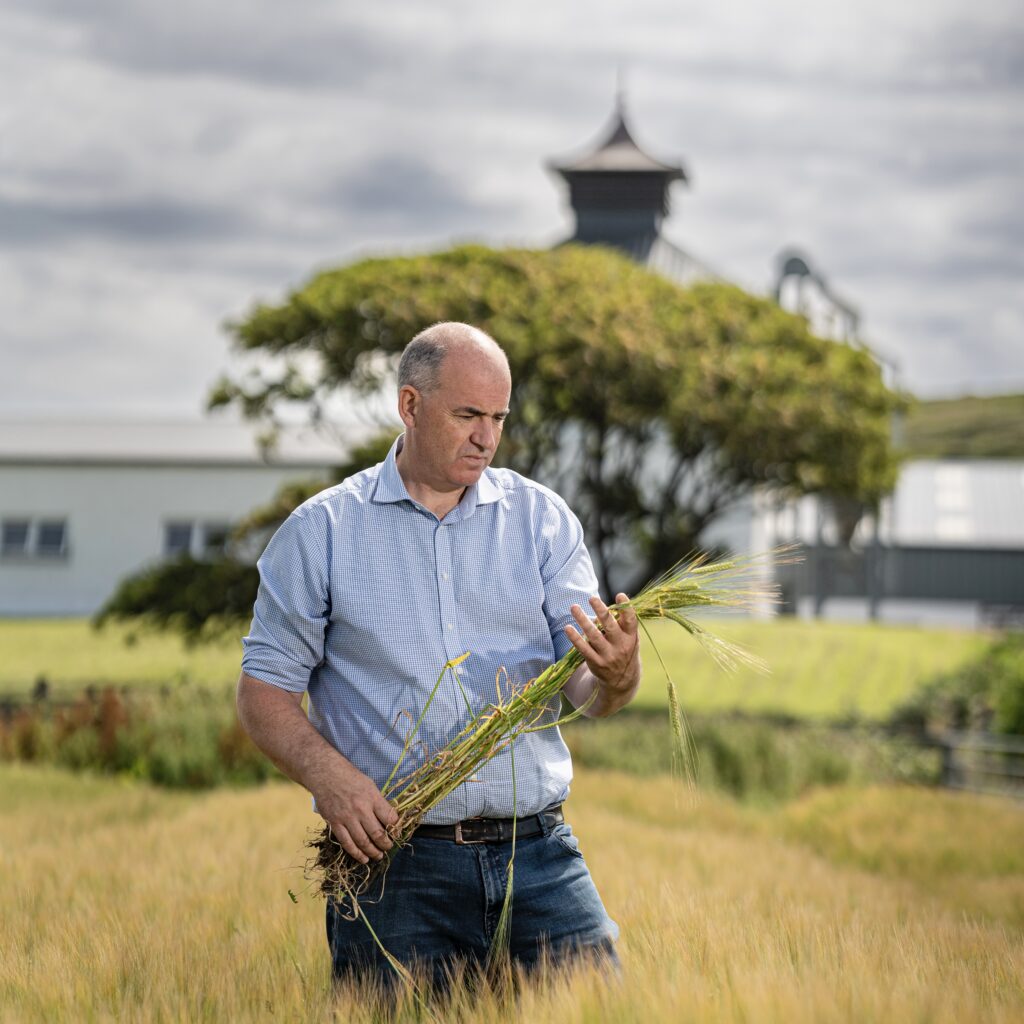 Despite the challenges we faced with the very mixed weather early on, harvest season turned out to be pretty much plain sailing.  We kept pinching ourselves because the weather was so unbelievably good!  It felt like we went from early autumnal weather back to summer weather pretty much overnight.  The return of the warmer, drier weather in late August allowed us to get the combine into the fields and start combining on September 1, 2023. With the excellent weather persisting, we continued to harvest every day until we wrapped up a week later. Remarkably, this was the first time that the weather did not disrupt our harvest at some point.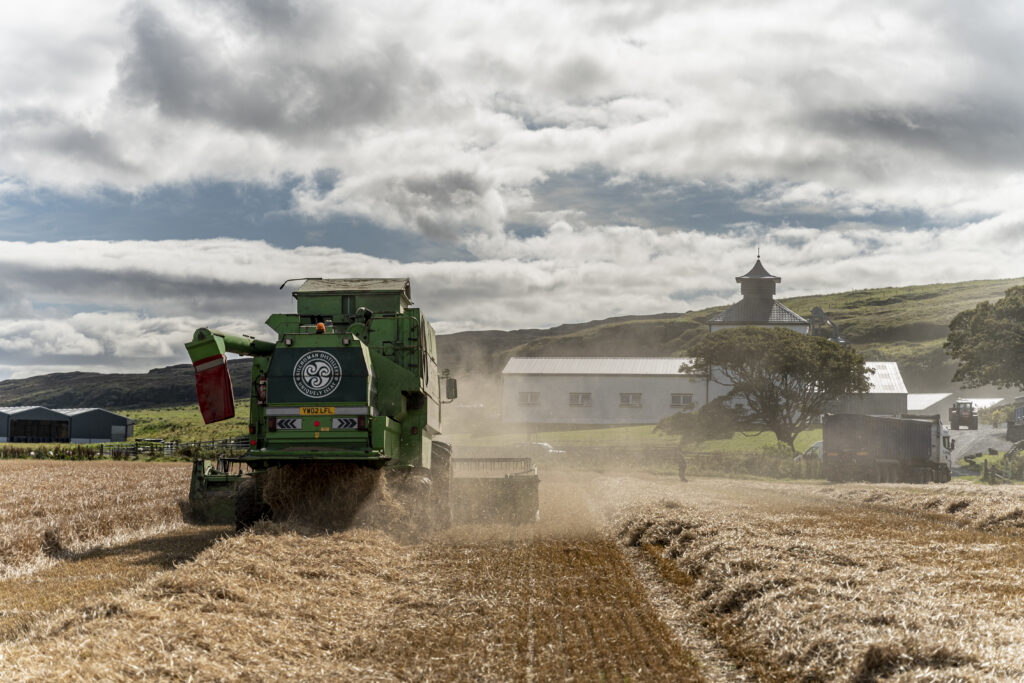 The two varieties, Sassy and Planet, seemed to be very similar in performance. We were pleased with the grain size, yield and how they harvested. The straw this year was shorter compared to other years but was in good order for the combine apart from where the deer, crows and geese had gotten into the crop. Overall we are delighted with our crop for 2023 as the weather this year made challenging growing conditions for the barley.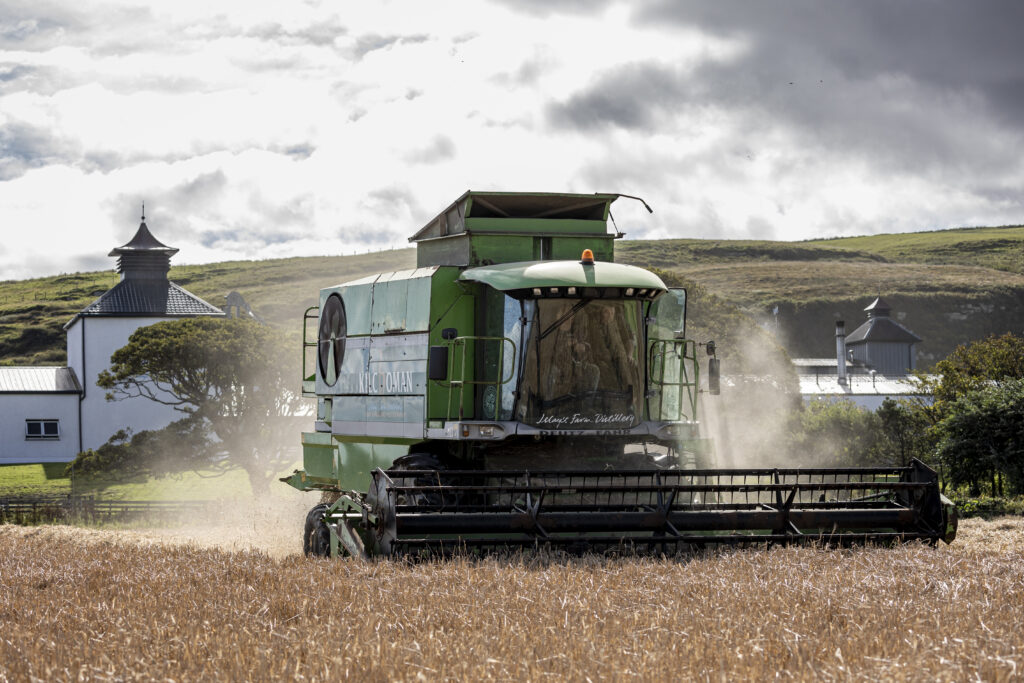 We know it's never easy growing barley on Islay, which for us, makes it all the more rewarding once the combine gets going and the barley is safely off the field and into trailers.  Being able to grow the barley on our own farm and then traditionally floor malt and peat it before mashing, fermenting, distilling, maturing and finally bottling our 100% Islay releases all on site, is something we are very proud of.  We are delighted with this year's results and we now have around 275 tonnes of Kilchoman barley stored in silos until it will be used through the whisky-making  process to produce our unique Single Farm Single Malt – 100% Islay, from 'Barley to Bottle'.
As we reflect on the past year with a dram to hand, we've already begun planning for 2024.  We're also busy preparing to launch the next edition of 100% Islay – the 13th Edition – which is coming very soon!  Keep an eye out for more details.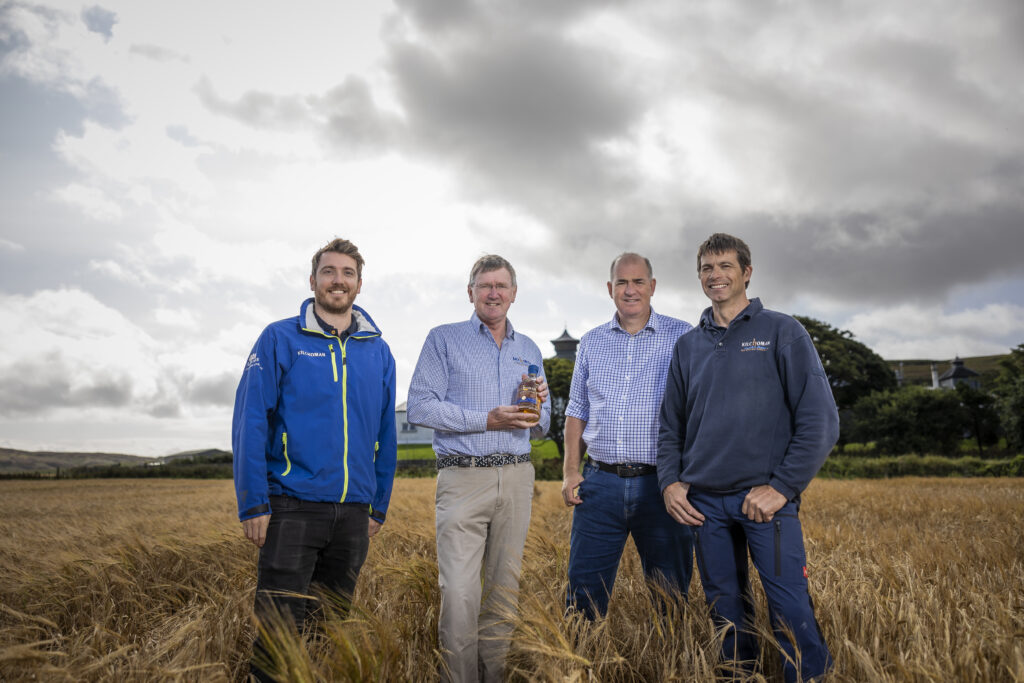 READ NEXT
Featured
100% Islay 13th Edition
The 100% Islay 13th Edition was distilled from barley grown on the farm at Kilchoman in 2012, 2013 and 2014, it was then matured for a minimum of 8 years before 44 bourbon barrels were selected for this year's release of bottles. "The 13th Edition is the first release since…
September 11, 2023
READ FULL POST