Featured
Fino Sherry Matured
October 12, 2020

Our fourth and final limited edition of the year, the Fino Sherry Matured, will be available worldwide from this week.

The second of our Autumn releases comes in the form of a Fino Sherry Matured limited edition, our first global release of this cask type. The whisky has spent its full maturation in fino casks previously used by Bodega Miguel Martin in Spain, 11 fresh butts and 1 refill butt.

This release follows on from other limited-edition expressions using experimental cask maturations from Kilchoman, full term maturations in port, madeira, sauternes, red wine and STR cask types, amongst others. This particular release is limited to just 10,500 bottles worldwide.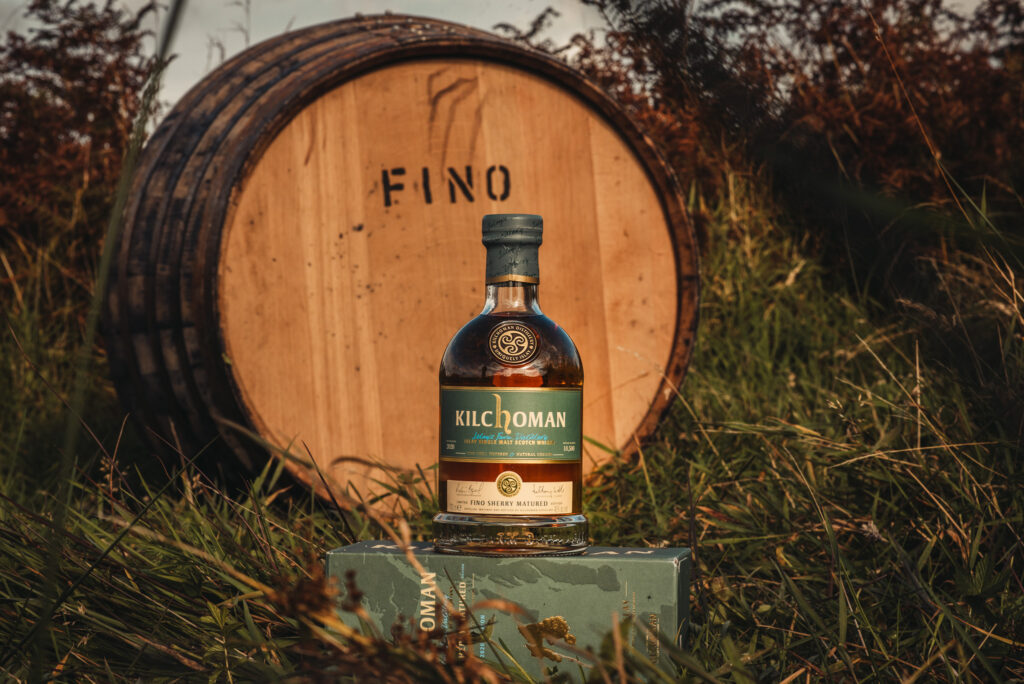 Our core range of whiskies include oloroso sherry in their maturation, a medium-dry style of sherry which gives our whiskies a range of cooked and dried fruit influence. Fino differs from this by being a drier, more saline type of sherry which gives Kilchoman whisky layers of fragrant green apple, balancing beautifully with the citrus sweetness, cooked fruits and maritime peat smoke of our spirit.

"We have previously bottled a fino sherry matured release for our Kilchoman Club members but this will be a first global release. It's exciting to have a new cask type available for the Kilchoman followers to taste. The fresh green apple character certainly adds a new element compared to what we've released before"
The Fino Sherry Matured is available from your regular Kilchoman stockist now. If it isn't there yet, then it will be soon! Please get in contact with us if you have any questions about finding a bottle near you. A limited number of bottles will also be released via our website shop on Wednesday 14th at 2pm UK time (limited to one bottle per person) £74.52.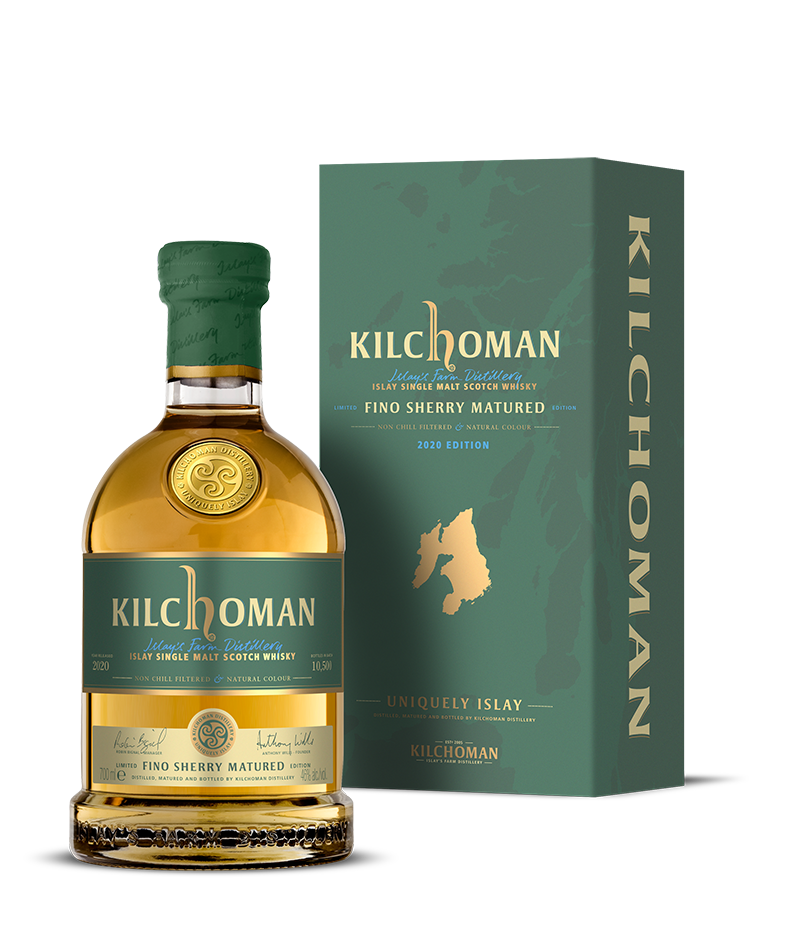 READ NEXT
100% Islay 13th Edition
The 100% Islay 13th Edition was distilled from barley grown on the farm at Kilchoman in 2012, 2013 and 2014, it was then matured for a minimum of 8 years before 44 bourbon barrels were selected for this year's release of bottles. "The 13th Edition is the first release since…
September 11, 2023
READ FULL POST