Featured
Fèis Ìle 2023
April 13, 2023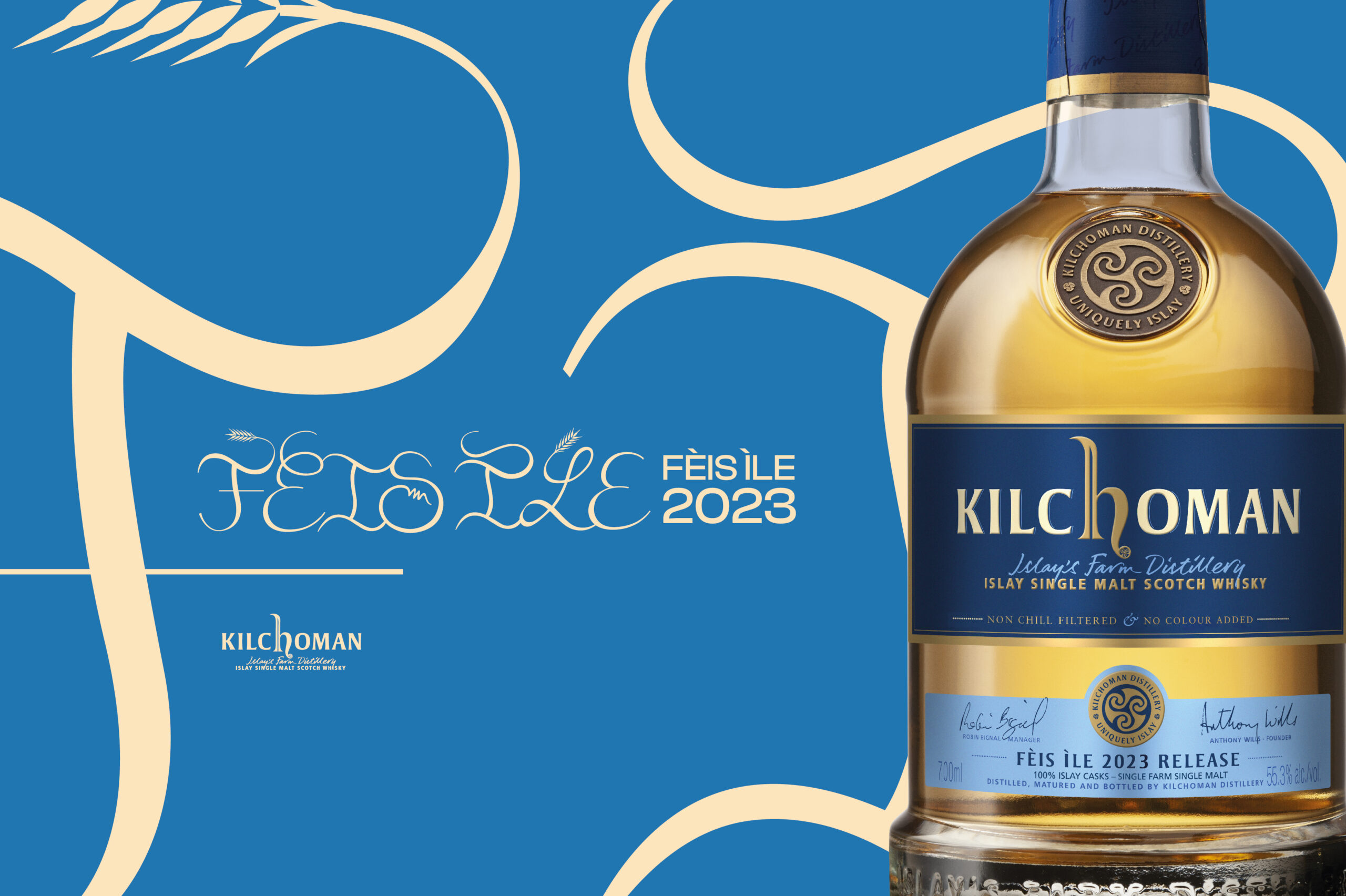 The countdown is on for Fèis Ìle 2023!  Kilchoman Fèis Day 2023 is on Thursday 1st June.  After our biggest fèis to date in 2022, we're excited to be underway with planning for this year.
We have been busy selecting a range of special drams and cask samples for the masterclass events as well as planning various tours, activities, live music and entertainment which will take place throughout the day.  And of course, there will be our Fèis Ìle 2023 release which will be available from the distillery shop only (limited to one bottle per person). £120 per bottle (70cl), approx 1159 bottles.
All the Masterclasses and a selection of events and tours can be booked in advance, click here for full details and availability.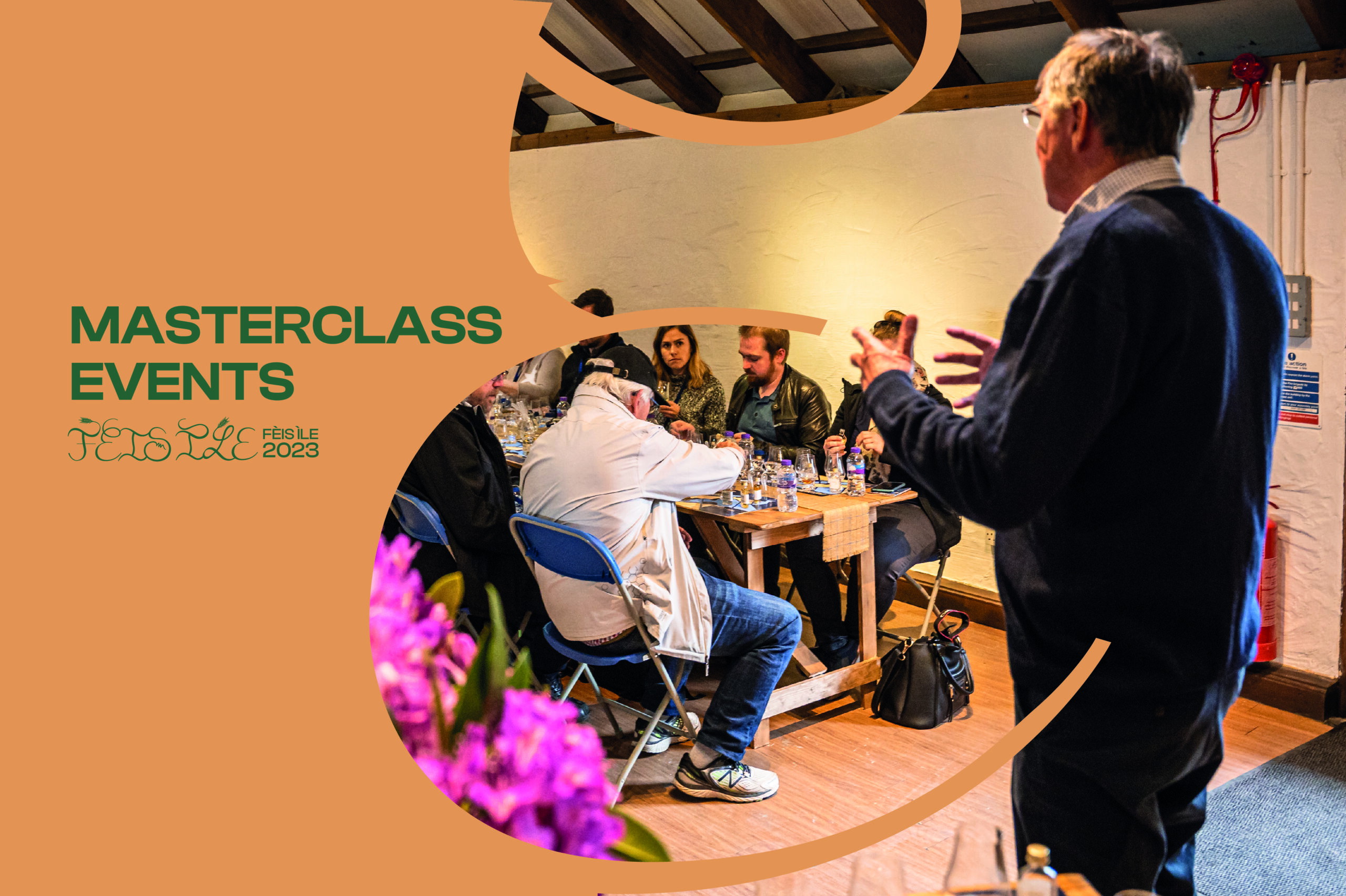 MASTERCLASS EVENTS
10:30 – Founder's Cask Tasting with Anthony Wills (Open to Club Members only, sign up here)
12:00 – Barley Varieties Exploration Tasting with James Wills and Chloe Wood
14:00 – Live Online Tasting with Anthony & Peter Wills – Tasting Packs available to purchase from our online shop 
14:30 – Past, Present & Future Tasting with George Wills and Antea Allegro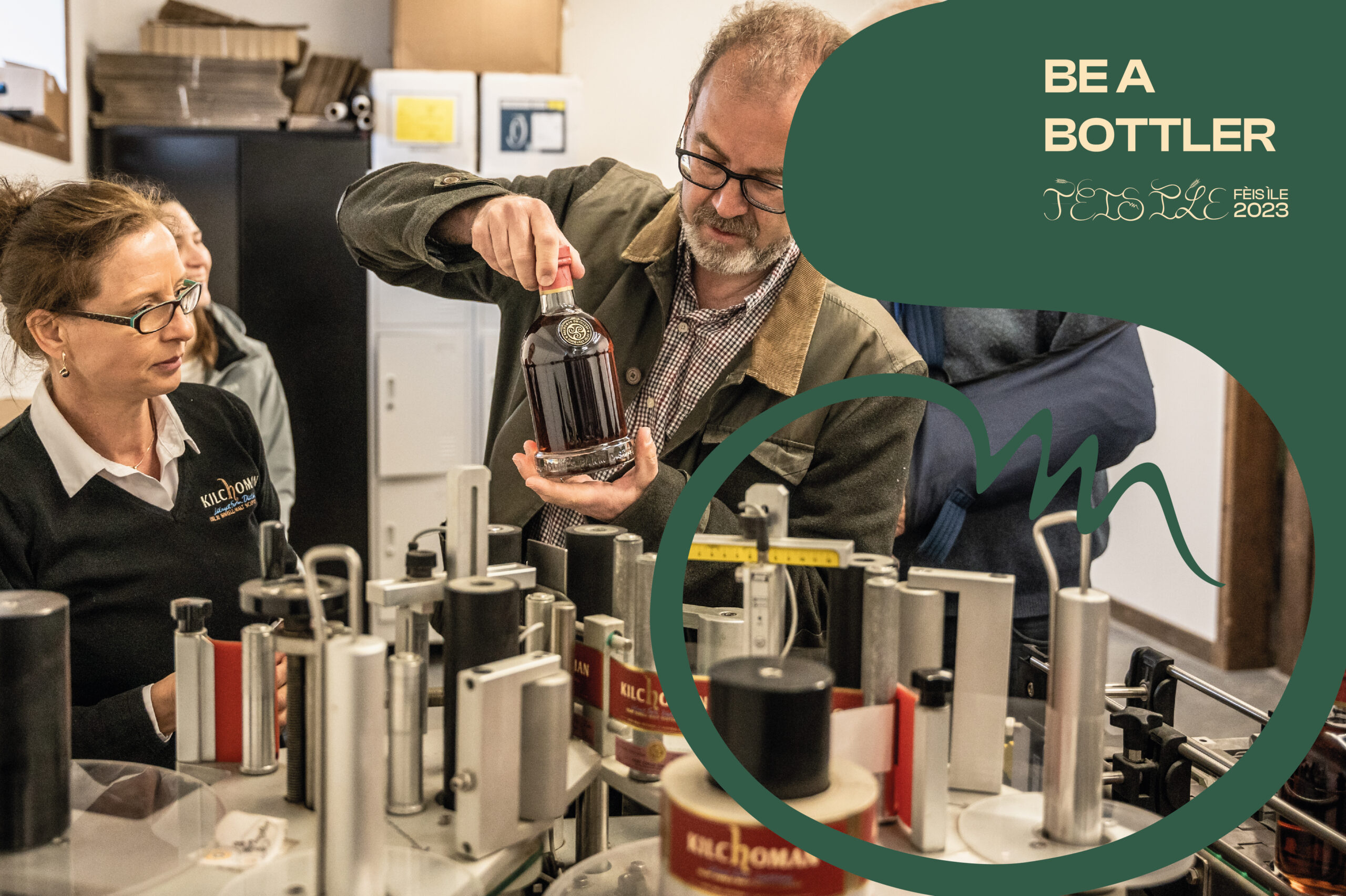 BOOKABLE EVENTS
Be A Bottler – 9:30, 11:00, 12:30, 14:00, 15:30 (includes a personalised bottle of a Distillery Exclusive Single Cask).
Islay's Farm Tour – 10:00, 12:00, 14:00 – Islay Heads, General Manager, will take you on a guided tour around the farm and local area, sampling a few drams along the way!
Range Tastings – we will be running these short guided tastings of 4 core range whiskies regularly throughout the day (Tickets can be bought on the day at the bar).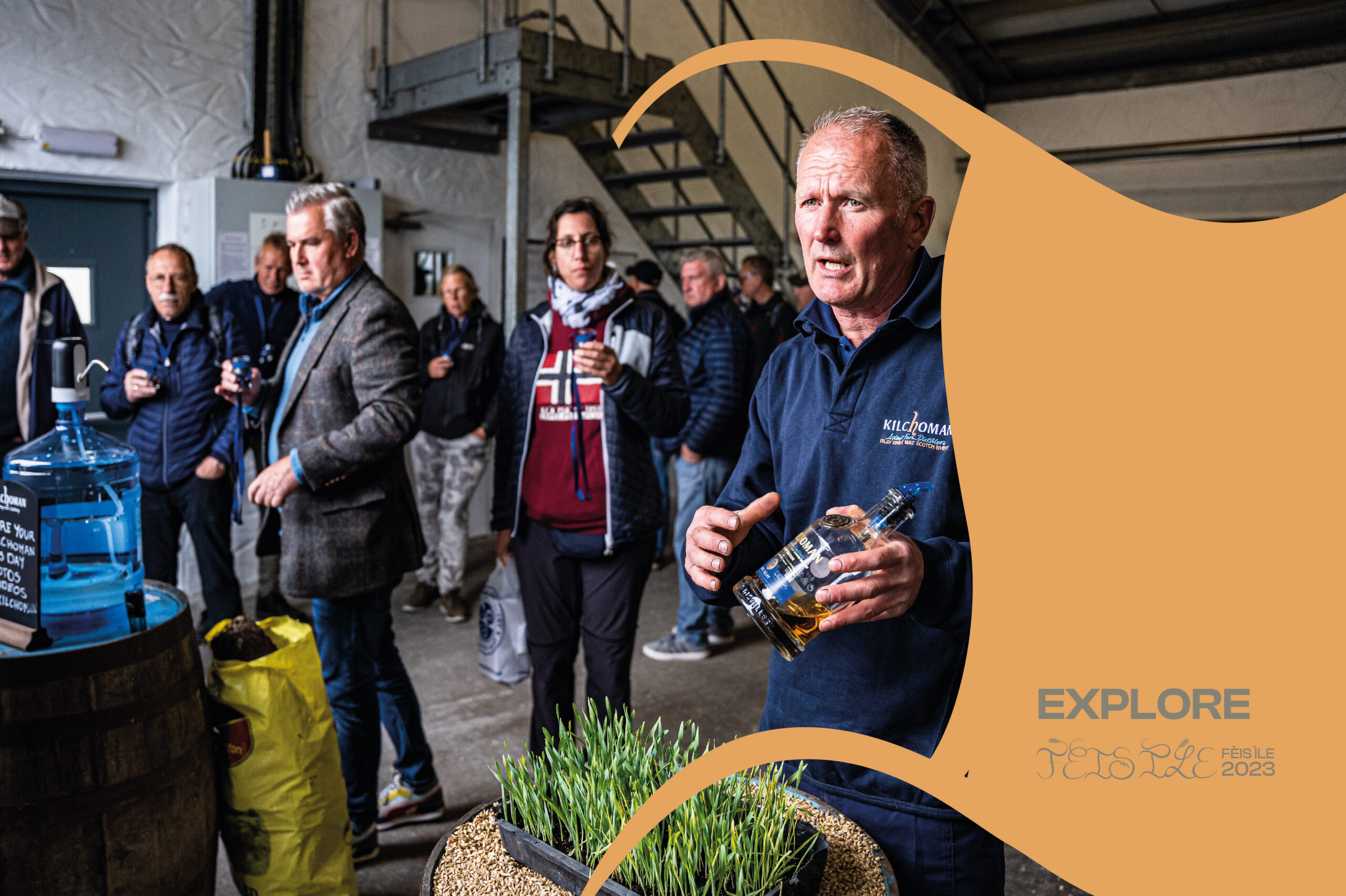 EXPLORE
All our main production areas will be open and operational throughout the day so it's a great chance to see everything in action and have time to chat to the experts that work at each stage, these include;
Still House – chat with the still house team while taking a look at our stills in action. Enjoy a dram of Machir Bay on us and learn more about where the flavours you're tasting come from.  Take the opportunity to ask the team all your questions about the mashing, fermentation and distillation stages.
Malt Floor – discover the ancient art of traditional floor malting, learn more about peat, see the kiln, try turning the malt yourself and enjoy a dram of 100% Islay which has been produced from barley malted on this very floor.
Warehouse No.4 – explore one of our traditional dunnage warehouses, take a picture with Cask No.1 and enjoy a wee dram of Sanaig while chatting to the team about our maturation programme and the cask types currently in the warehouses at Kilchoman.
Barley Fields – stop off at the field gates as you come down the drive to the distillery and see the progress of the 2023 barley varieties, Sassy and Planet.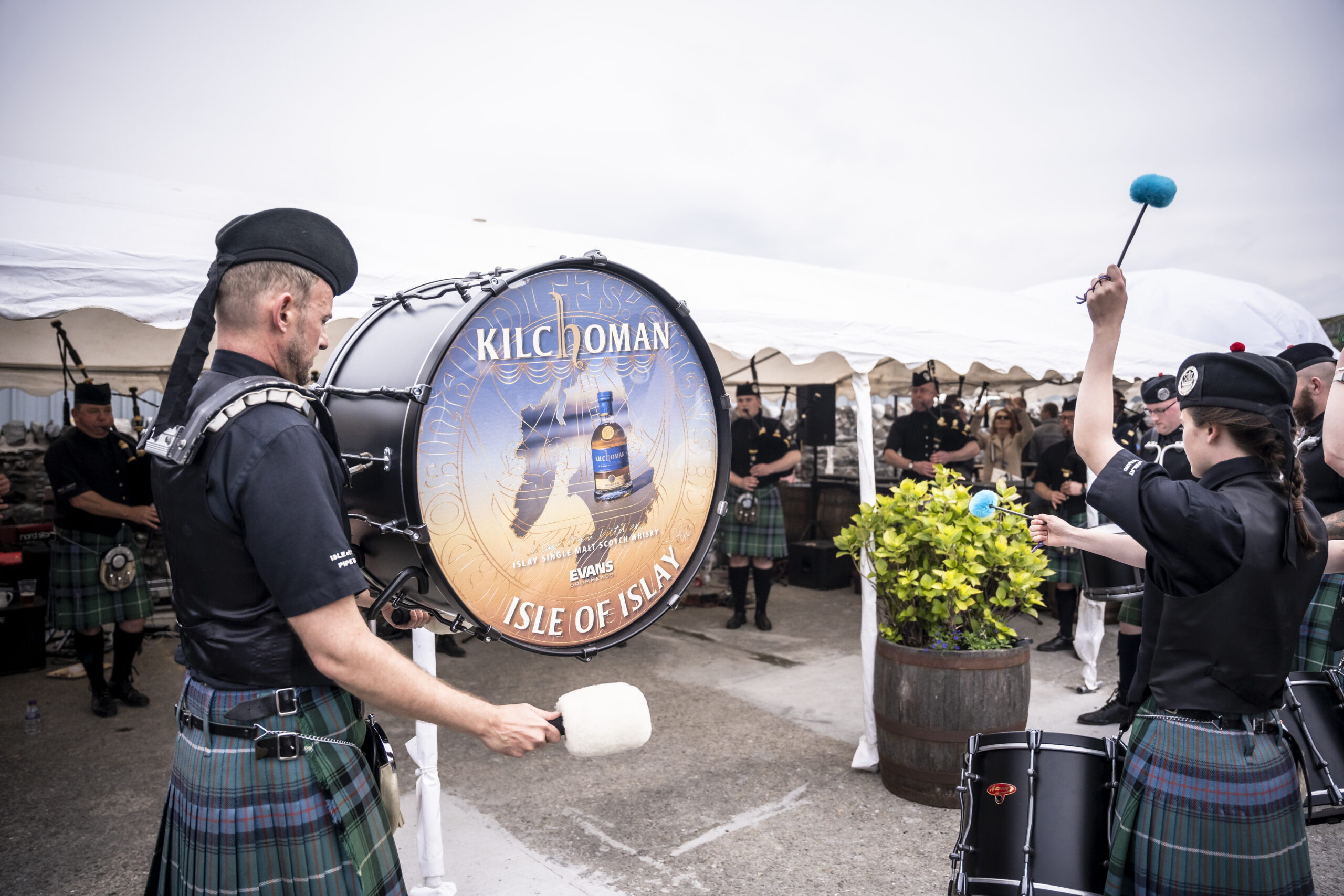 EATING, DRINKING, DANCING & SHOPPING
The Whisky Bar will be serving a selection of past and present drams of Kilchoman limited editions, Comraich Batches and Single Casks. Driver dram bottles will also be available
Cocktail Bar – our friends from The Malt Room Bar in Inverness have created whisky cocktails which will be available from the bar throughout the day, fingers crossed for cocktail weather.
Live music throughout the day in the Music Marquee from Atlantic Reel, Rollin' Drones and The Kilchoman Distillery Isle of Islay Pipe Band. Bring your dancing shoes for a boogie in the courtyard!
BBQ with delicious local meats, light bites from the Salad Bar, teas, coffees and home baking from the Café. Vegetarian and vegan options will be available.
All the branded gear you could ever want from the Distillery Shop
Games & Activities with various prizes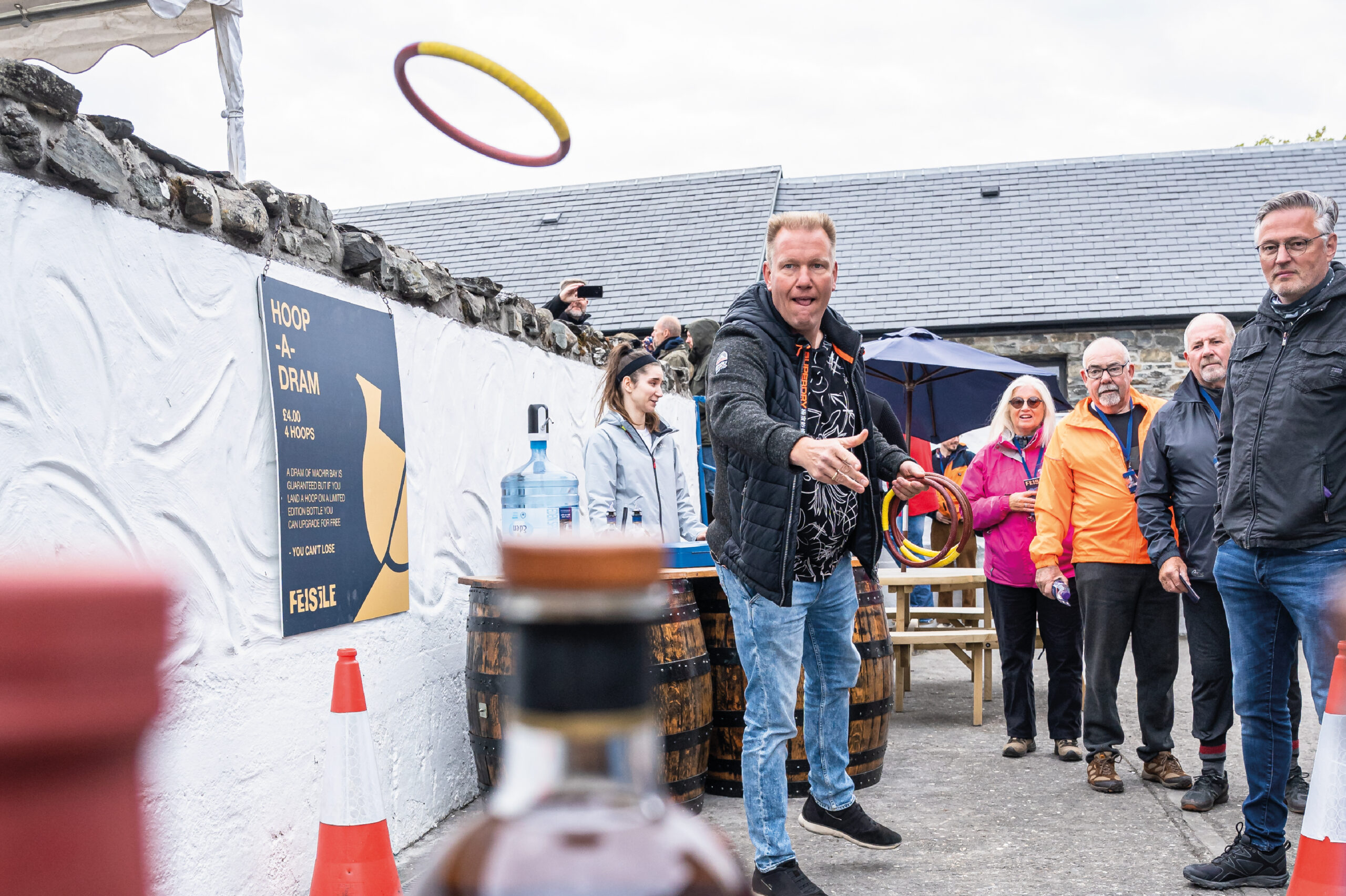 WHISKY SHOP
The whisky shop will be open from 10am stocking all our recent Limited Editions, the latest Distillery Shop Exclusive Single Casks and of course, our very special Fèis ìle 2023 bottling.
FÈIS ÌLE 2023 BOTTLING
The Fèis Ìle 2023 Release is a vatting of three casks distilled from Publican barley grown, malted and distilled at Kilchoman in 2011 and 2012.  Kilchoman founder, Anthony Wills, personally selected two bourbon barrels and one sherry butt to be vatted together and bottled at natural cask strength. 
"Selecting casks for our annual Fèis Ìle release is the highlight of my year.  I've always enjoyed the balance of character achieved by combining both bourbon and sherry casks, the bourbon barrels enhance and exhibit the character of the Kilchoman spirit whilst the sherry butt adds layers of richness and complexity.  The result is a beautifully balanced example of Kilchoman Single Farm Single Malt, a credit to the hard work of all the team, both on the farm and in the distillery," Anthony Wills, Kilchoman Founder. 
The Fèis ìle 2023 bottling will only be available from the distillery on Thursday 1st June and will be limited to one bottle per person.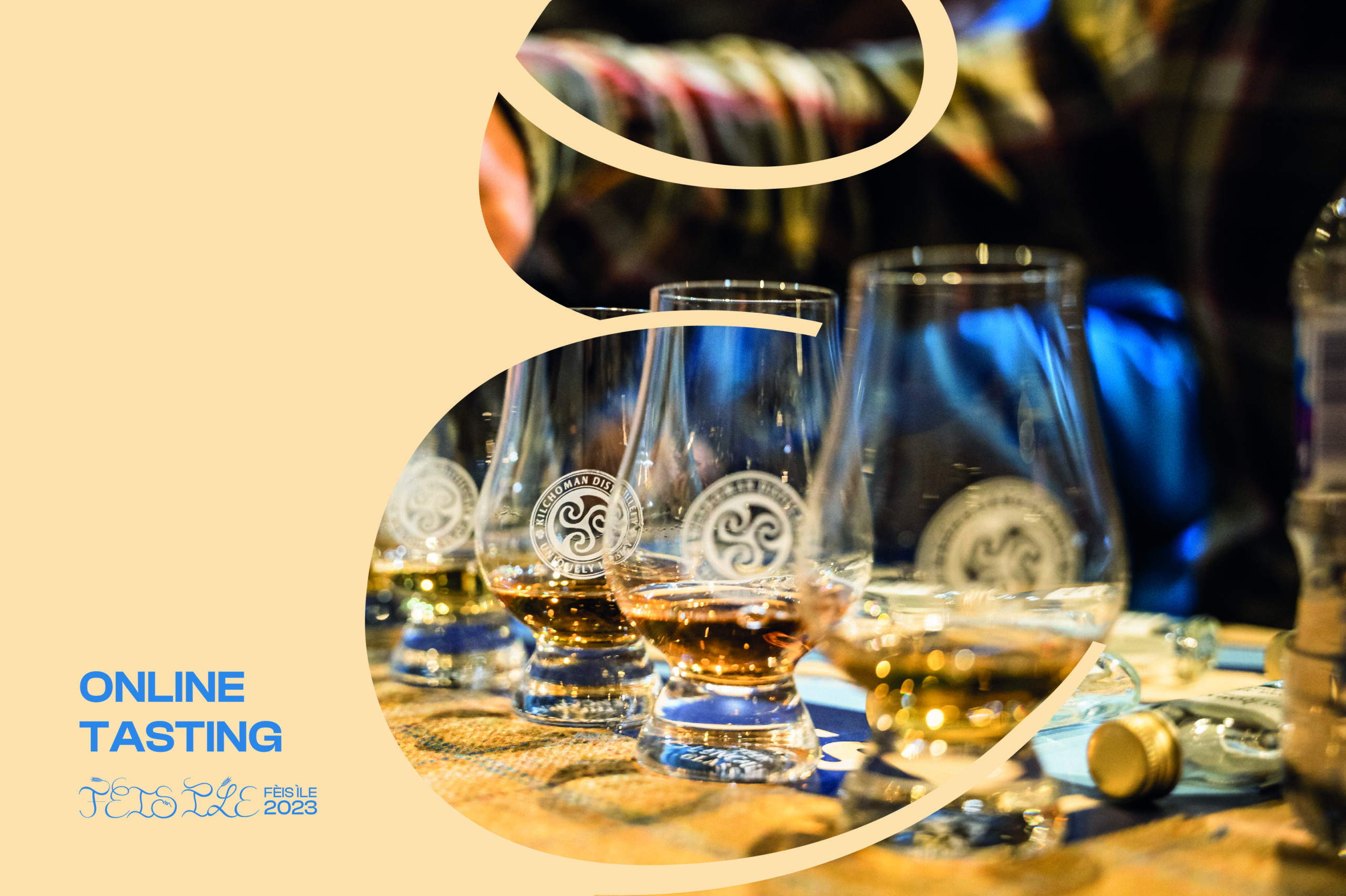 ONLINE LIVE TASTING & DISTILLERY TOURS
We're looking forward to welcoming many of you to the distillery on Thursday 1st June but if you can't make it in person, don't worry, we will do our best to bring a taste of fèis to you virtually wherever you are in the world.
Throughout the day we will be going live from various production areas around the distillery, having a chat with the Kilchoman team and visitors and listening to the live music, so wherever you are in the world you can join in too!  We'll be live on our Facebook & Instagram.
Live Tasting – Join us live at 2pm for an online tasting of recent and upcoming limited edition releases including the Fèis 2023 release.  Tasting packs can be purchased in advance here so you'll have the whiskies to sample along with us.
READ NEXT
Featured
The Kilchoman 16 Years Old
This is a proud moment for all at the distillery as we release our oldest global bottling to date. A combination of 21 casks have been maturing for over 16 years, predominantly ex-bourbon barrels with a hint of ex-oloroso sherry, creating a perfectly balanced single malt. With a marriage of…
November 6, 2023
READ FULL POST