Featured
Fèis Ìle 2023 Release
May 25, 2023

Fèis Ìle 2023 is now underway!  This year, Anthony Wills (Kilchoman Founder & Managing Director) has hand-selected 3 casks for the 2023 Fèis Ìle release; a combination of one 11 year old oloroso sherry butt and two 10 year old bourbon barrels.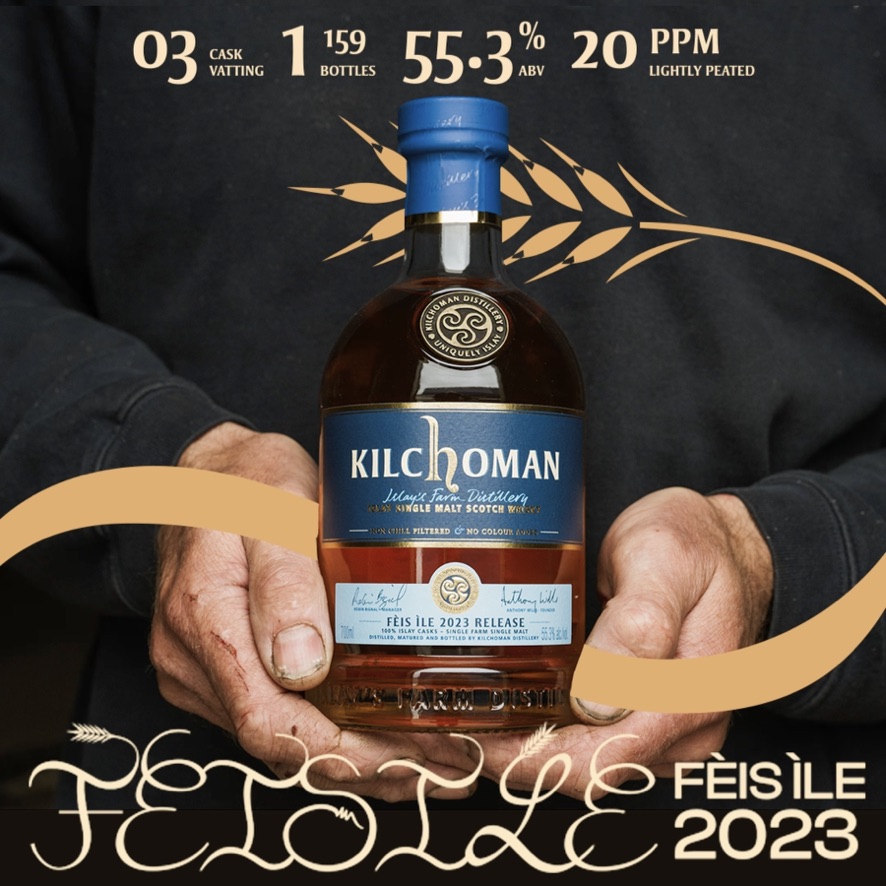 The chosen casks were filled with spirit created from Publican barley grown in our own fields in 2011 and 2012, of which, the barley was then malted, distilled, matured, and bottled on site at the distillery, resulting in a 100% Islay release. The beautifully balanced Single Farm Single Malt has been bottled at cask strength (55.3% ABV). Limited to 1159 bottles and only available to purchase in person from the distillery shop on the day.
"Selecting casks for our annual Fèis Ìle release is the highlight of my year.  I've always enjoyed the balance of character achieved by combining both bourbon and sherry casks, the bourbon barrels enhance and exhibit the character of the Kilchoman spirit whilst the sherry butt adds layers of richness and complexity,"

Anthony Wills, Kilchoman Founder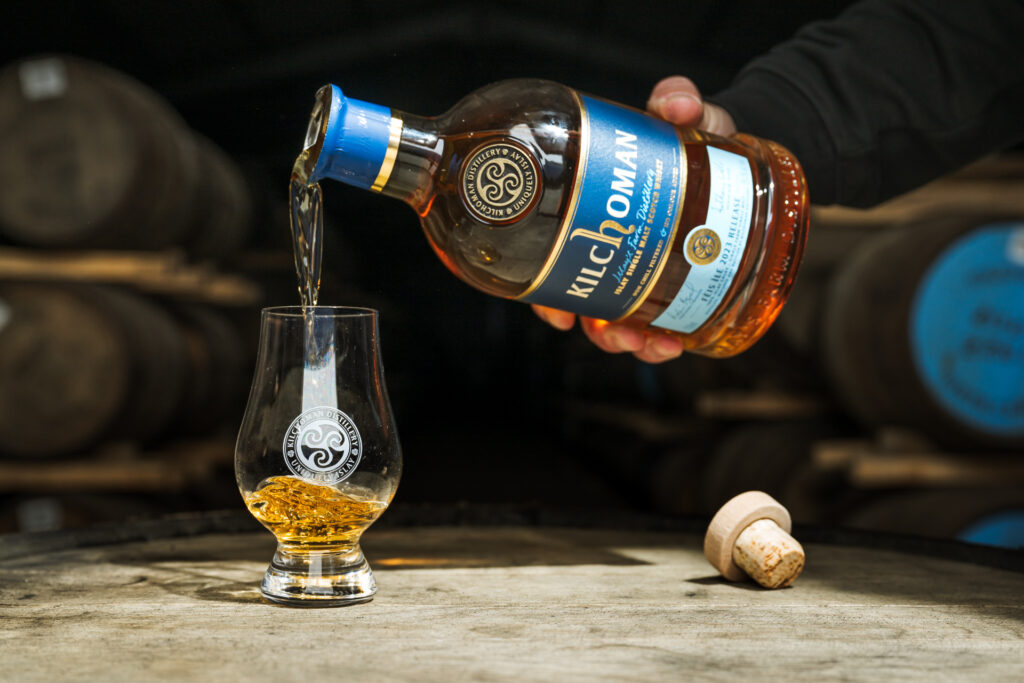 Our Open Day will be held in person at the distillery on Thursday 1st June but will also promote an online presence to make sure we stay connected with as many people around the world as possible.  Alongside releasing our Fèis bottling, Anthony and the team will be hosting various masterclass tastings, distillery and farm tours, activities, and ensuring a great assortment of unique drams and cocktails are served from the bar. The day will be supported with live music and entertainment throughout.
Be sure to join us live on our Facebook Page or YouTube Channel from 10am Islay time, Thursday 1st June!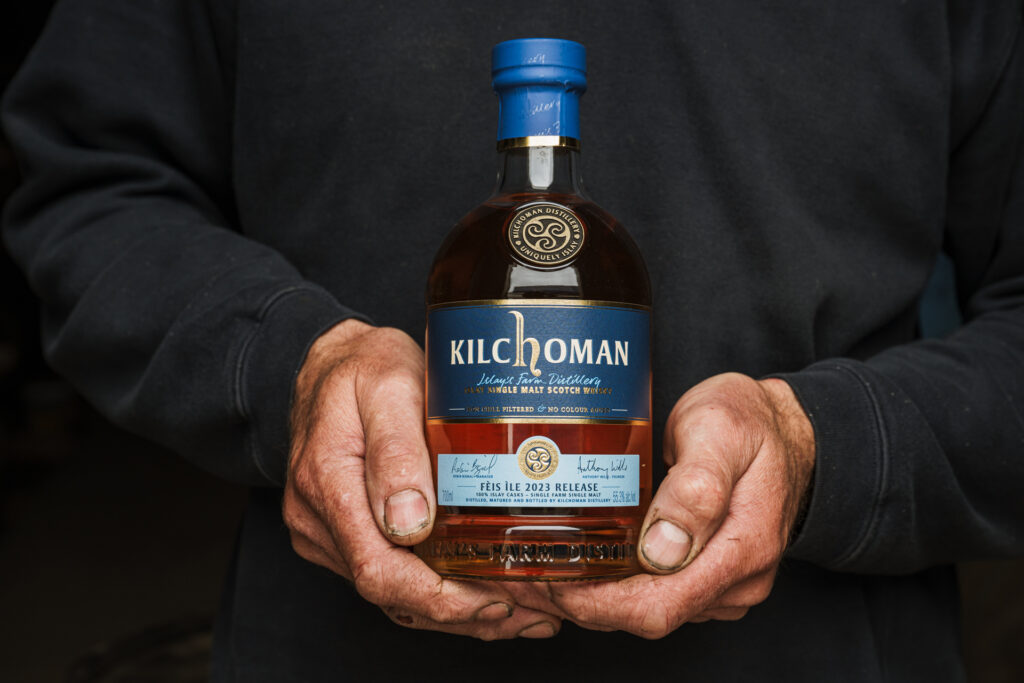 READ NEXT
Featured
Award Winning Whiskies, again!
The 2023 awards season is well underway and we are extremely pleased to announce that our Machir Bay Single Malt has yet again been presented with a gold medal by The Spirits Business Scotch Whisky Masters (2023) together with our 100% Islay 12th Edition (released September 2022) which has also…
June 2, 2023
READ FULL POST