Featured
Feis Ile 2021
April 15, 2021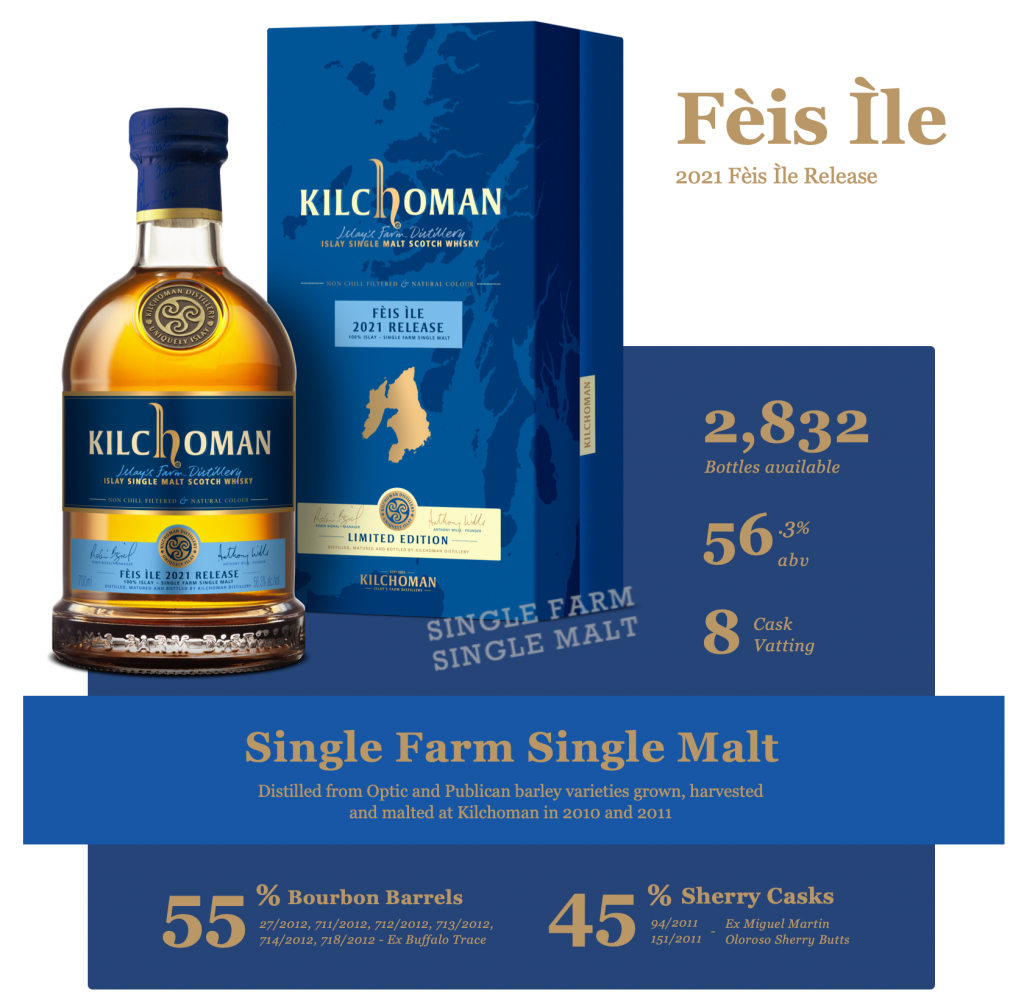 Fèis Ìle is almost here but sadly, as with last year, we will be celebrating online. This year's release of 2,832 bottles will be available online from 2pm (Islay time) on April 21st from our website along with three tasting packs for live events on our Fèis day, June 3rd.
Anthony has selected eight 100% Islay casks for this year's release, two 2011 oloroso sherry butts and six 2012 bourbon barrels. The casks were filled with 20ppm 100% Islay spirit, distilled from Optic and Publican barley varieties, harvested at Kilchoman in 2010 and 2011. This Single Farm Single Malt was matured in our onsite dunnage warehouses before being bottled at cask strength; 56.3% abv.
"As you might know, I am partial to marrying bourbon and sherry casks, I feel these two cask types allow me to increase complexity without losing depth of character. The bourbon barrels I've selected give a solid structure to the dram that allow for a balance of maritime Islay flavours and the natural citrus sweetness of our spirit to shine through. The two oloroso sherry butts I chose add depth and richness to the whisky, I've had an eye on these casks for a while and they've now reached their peak"

"I am delighted with this year's Feis release and while I'm sad we won't be sharing a dram in person we invite you to join us online for the next best thing"  Anthony Wills, Kilchoman Founder & MD
We have a packed schedule of events planned for our Fèis day on June 3rd, everything from fully immersive 360 degree interviews with the production team to behind the scenes Q&As and Live Tastings. More information on the schedule of events will be posted on our website and social media shortly.
The Kilchoman DNA, Through the Ages and Experimental Casks live tasting packs will go on sale at the same time as the Fèis Ìle release, 2pm on April the 21st (Islay time). More info regarding all Fèis Ìle items is below and on our website.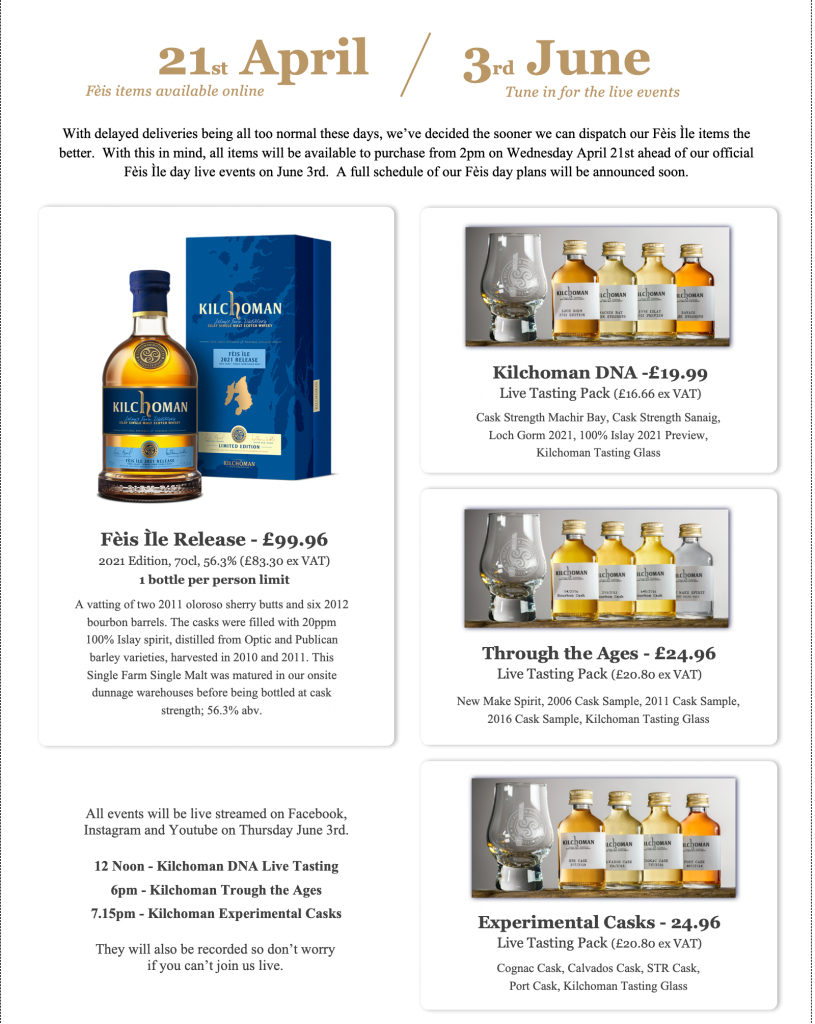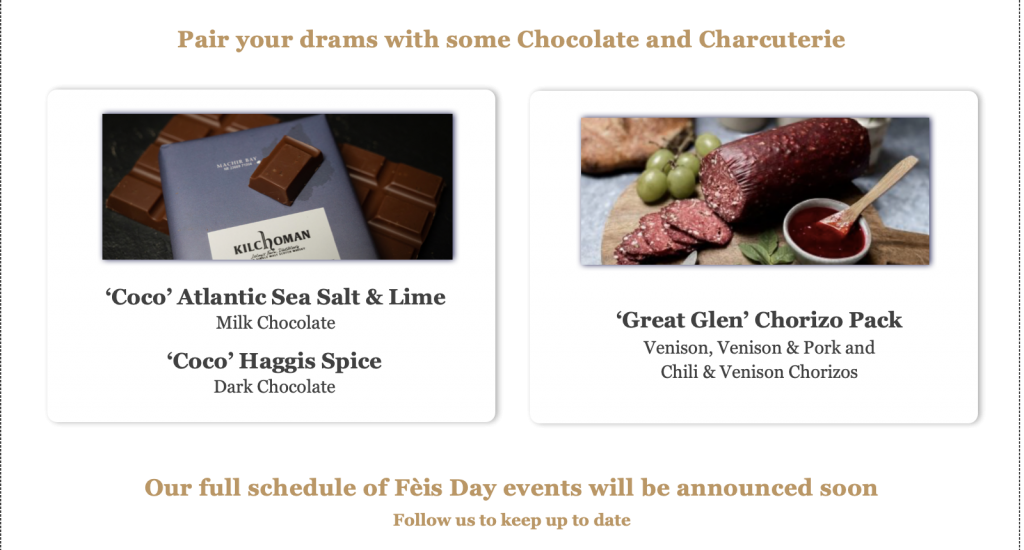 READ NEXT
Featured
The Kilchoman 16 Years Old
This is a proud moment for all at the distillery as we release our oldest global bottling to date. A combination of 21 casks have been maturing for over 16 years, predominantly ex-bourbon barrels with a hint of ex-oloroso sherry, creating a perfectly balanced single malt. With a marriage of…
November 6, 2023
READ FULL POST