DISTILLERY NEWS
European Tour – UK 24th to 30th September
October 2, 2018

The European Tour kicked off last Monday 24th Sept in Glasgow! George flew the flag through the UK with events in Glasgow, Carlisle, Bath and London. It was great to see so many enjoying the Kilchoman entertainment; the cocktails went down fast, the Atlantic sea salt chocolate and highland cheese was gobbled up, and of course the various drams of Kilchoman were being savoured well into the evening.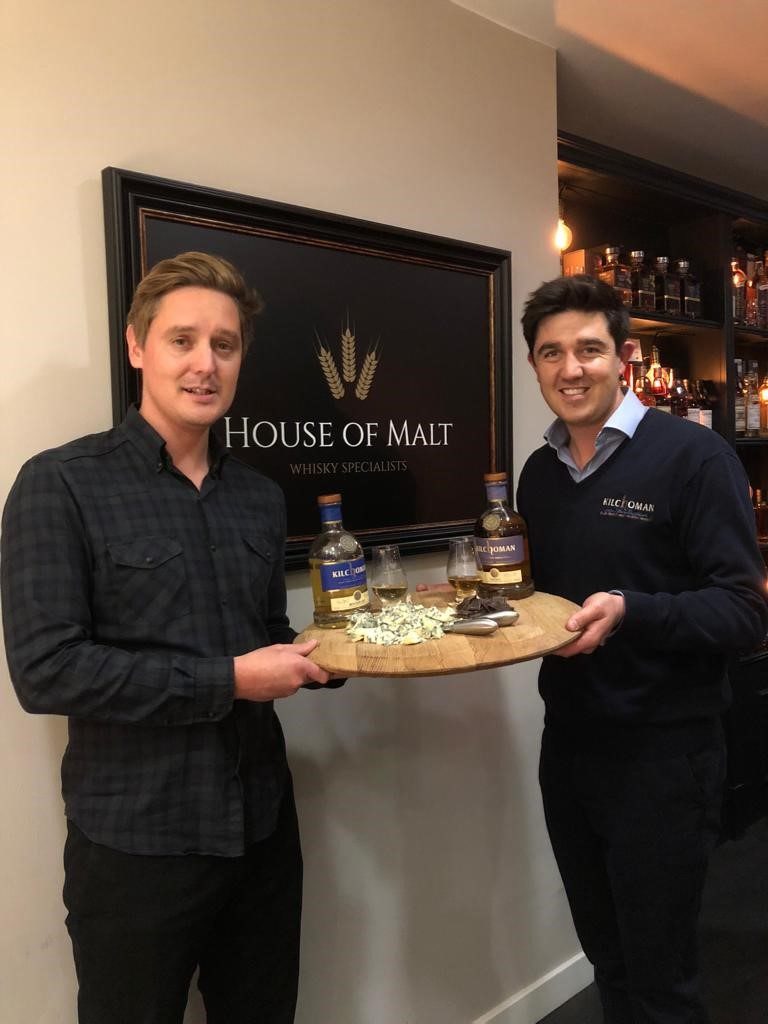 The trailer has made for interesting towing and it was always ambitious navigating it through central London, so in the end the Land Rover went solo on the trip to Milroy's in Soho (but the goodies came with us!). As you can imagine, the tour bottling has been a popular dram at all the stops, not lasting long on the shelves, or in the glass!
Taking up a few spaces in the Carlisle car park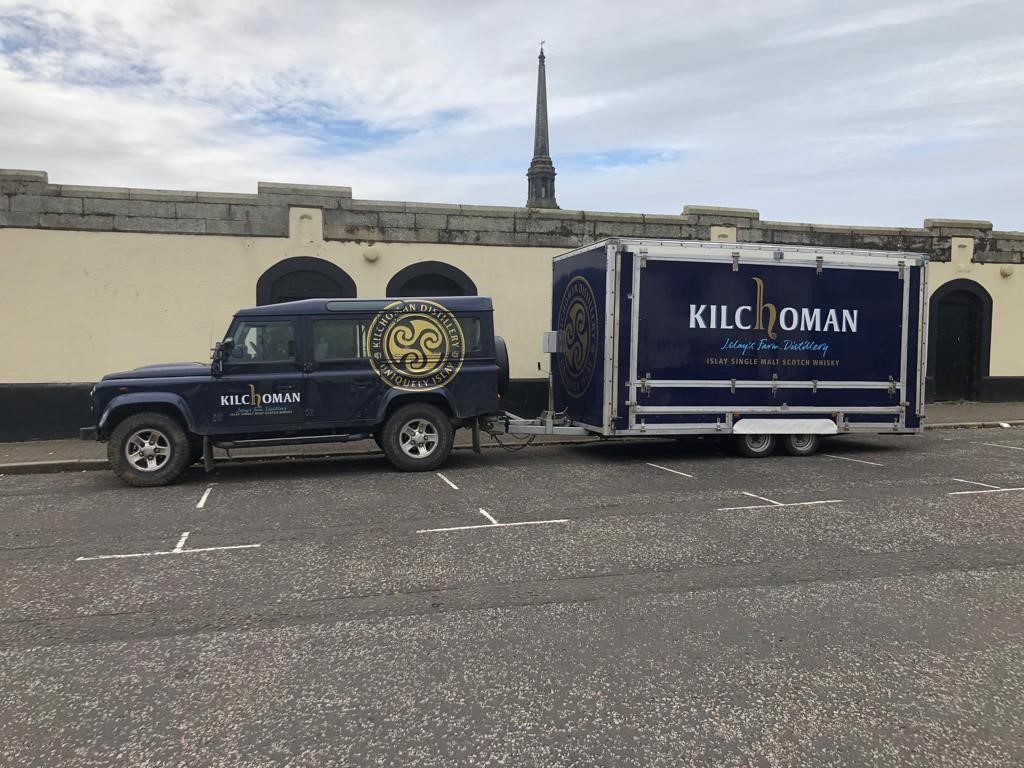 Thank you to all the shops / bars who hosted us and a special thank you to Ross from The Hideout in Bath for making a delicious Kilchoman cocktail for our evening, an alternative to the Machir Bay Old Fashioned we have for the other stops.
Now into Belgium and Luxembourg where Olivia and James are a few days into their week of events…
All the stops through the European Tour can be viewed HERE and keep up to date with events on FACEBOOK and INSTAGRAM.
READ NEXT
BLOG POST,Featured
100% Islay 13th Edition
The 100% Islay 13th Edition was distilled from barley grown on the farm at Kilchoman in 2012, 2013 and 2014, it was then matured for a minimum of 8 years before 44 bourbon barrels were selected for this year's release of bottles. "The 13th Edition is the first release since…
September 11, 2023
READ FULL POST