Featured
European Tour – Slovenia, Italy, Switzerland & France
May 29, 2023

Peter and I arrived in Zagreb on the 8th of May to collect the tour items from Fine Stvari, before beginning the journey to Slovenia. We spent the morning in Koper – where we experienced one of the rare, sunny days of the two week tour I hosted; did we bring the Scottish weather with us? The little port town of Koper was a delight and we managed to visit the centre before getting ready to meet the Venka Vojo team at Lord Byron Pub – decorated with Scottish and gothic décor – where we hosted our first tasting of the tour, being joined by a mix of whisky connoisseurs and newcomers.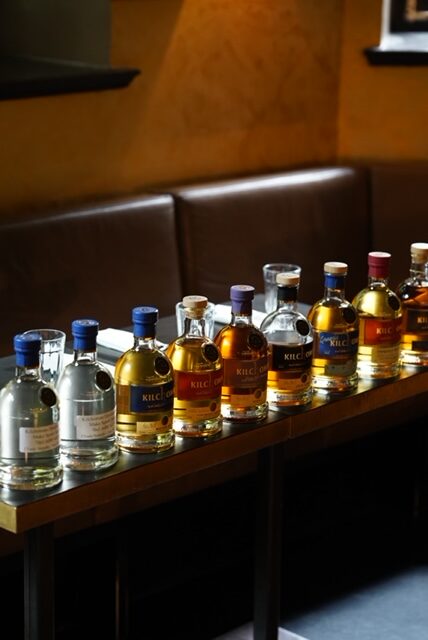 The morning after, it was time to travel to Italy for our first event at Ferrowine. While we left a sunny and warm Slovenia, we were welcomed by a rainy and stormy Italy! Ferrowine is always a great venue to visit, with a large selection of wine and spirits and a very knowledgeable team. Our first event was an on-trade masterclass, followed by a sampling in the main shop. The evening tasting at Boss Hogg was brilliant; Samuele and Federico reserved the entire venue which allowed a full house with club regulars and new customers, who enjoyed several hours of discussion, laughter and incredible drinks during and after the tasting (thanks to the cocktail list inspired by Machir Bay and Sanaig). A quick stop for pizza and Tiramisù – the local delicacies – and we moved on to our next location, Bologna. Max Righi met Peter and I in the middle of the Colli Bolognesi and we travelled to Whisky Antiques to host our masterclass. Max's stories of whisky making and distillery visits were a great addition. The evening event was our first whisky & cigar tasting in the beautiful setting of Atlas bar. The team paired a light cigar with our new make spirit and tour bottling – it was smoke at first sight!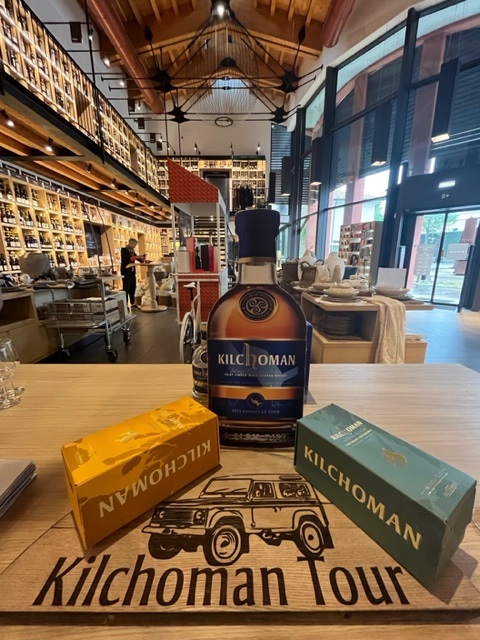 The following morning, we left for Milano. Peter and I got lost and ended up in the city centre setting up our European Tour flags in front of (the wrong) café – we blame Google Maps! When we realised, we quickly headed to Baobab, the actual venue, where Andrea Giannone and Giuseppe Gervasio, the organisers of Milano Whisky Festival (MWF), were patiently waiting for us. This became a mini festival where many friendly faces made an appearance, both from MWF and the Italian whisky scene. After a very friendly afternoon, supported by Samuele and Giorgia our distributors for Beija Flor, we drove out to the outskirts of Milan to Juniper, Bresso. Alessandro and his team did a wonderful job setting up the event on a busy Friday evening. The star of the night was certainly the new make! Here, Claudio Riva made an appearance to instruct on the location for breakfast the following day, also feeding us focaccia and a special bottling for Whisky Club Italia.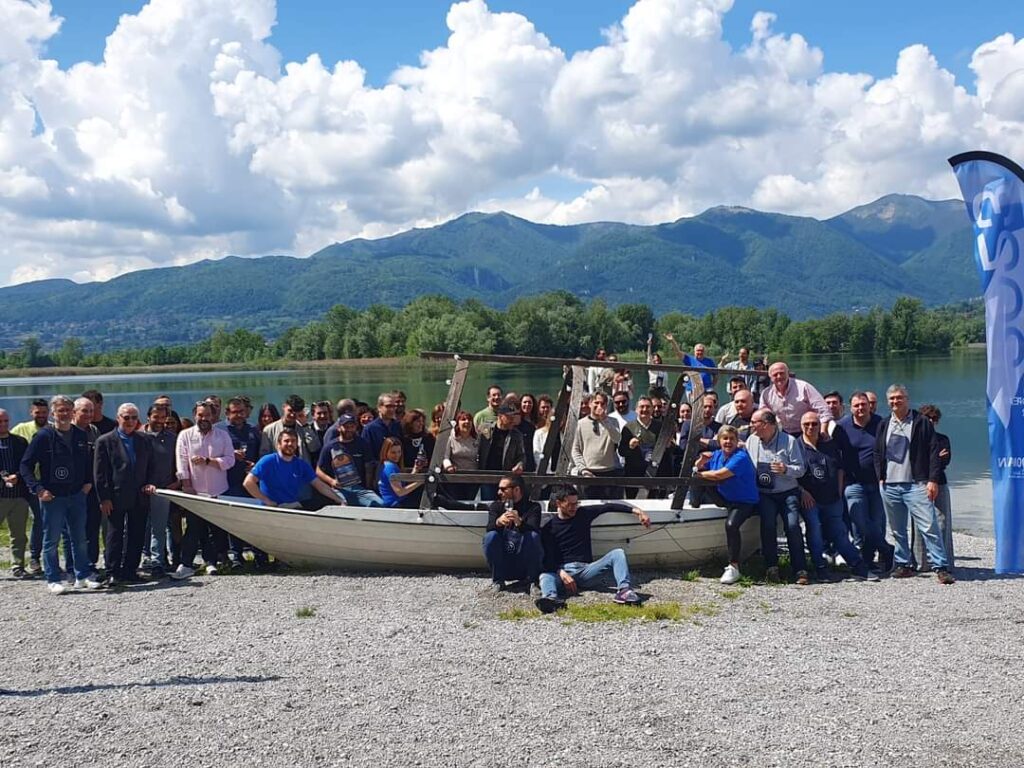 Food, whisky and beautiful views featured on our last afternoon in Italy, but it wasn't quite finished yet. We drove to Turin to our last event at XXL; a long-standing Comraich bar, which in only a year has hosted three Kilchoman tastings. This was their first time hosting the European Tour, which was celebrated with a unique cocktail menu. After the tasting, I dropped Peter off at the airport to catch the morning flight back home, while I headed back to my hometown for a day of rest with family.
Catherine joined the tour on Monday morning, where I met her to changeover vehicles and downsize to a Jeep. We drove from Turin to Switzerland, purposely passing by Lake Como to admire the views. After the beautiful drive through the green, Swiss Alps, we arrived at our first stop, Globus in Zurich. Globus is an incredible store with a wonderful selection of premium products, and it was here that we hosted a sampling. We then moved to The Whisky Store in Rapperswil-Jona where the lovely Heidi set up a cosy in-store tasting and David, her partner, surprised us by playing the bagpipes! The evening sold out the European Tour bottling as well as Fino Sherry Cask Matured (before we finished the tasting!). David and Heidi created a real sense of Scotland at the event.
The following morning, we explored Lucerne, before heading further north to Dagmersellen, in Häberli, where Marco and the team set up a sampling event that attracted people from the other side of the border. A band opened the tasting to the sound of "Flower of Scotland" – we felt right at home. The evening event was back in Lucerne, where Susanna and 'Friends of Isle of Islay' were patiently waiting for us for an event accompanied by charcuterie, shortbread and lots of familiar faces who made the tasting both fun and informative. Unfortunately, it was time to leave beautiful Switzerland behind us but to make our way to France for our first stop, Annecy!
We arrived in Annecy with the first glimpse of sunshine in days; the city was packed with tourists and visitors passing by the lake to make the most of their long weekend. On arrival to La Bouchonnerie, the French caviste, Damien and the team welcomed us with open arms! After a couple of intimate tastings for customers, we moved on to the evening venue, La Java des Flacons. Another gorgeous caviste where we set up in the bar area. During this tasting, we were able to connect live to the stillhouse on Islay!
The following day, Catherine drove us north through numerous chateaux's and vineyards which make Burgundy such a unique destination. We met with the team at Les Bons Plans du Vin and hosted a few smaller tastings in the afternoon. Our next stop was Baune. Once we made our way into town, we quickly recognised the venue by the presence of several Land Rovers parked at the shop entrance – a great addition to our set-up!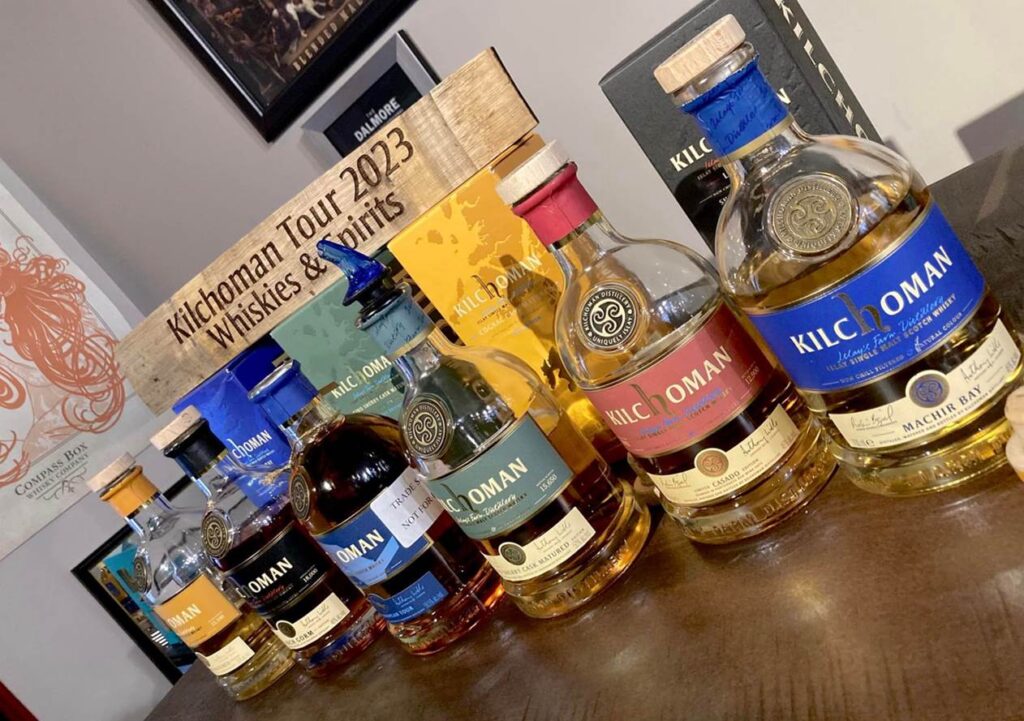 Before we realised, we were already on the last day of the French leg of the European Tour! Lille was our final stop. We were blessed by good weather, allowing us to host the tasting outside. Jonathan is a huge collector and fan of Kilchoman, and we were supported by him throughout the session. The entire family offered a helping hand to make our last day an absolute success.
The European Tour bottling was the star of these two weeks on the road, along with the new releases of Cognac and Fino Sherry Cask Matured. We also found that some were intrigued to taste the new make spirit and compare it to Kilchoman's earlier samplings of this.
A massive thank you to our customers, Enoteche, whisky shops and cavistes who made this tour an incredible and fun experience filled with laughter and knowledge.
We're now back in the UK for the last leg and then on to Islay for Fèis Ìle!
Sante', Salute,
Antea
READ NEXT
Featured
100% Islay 13th Edition
The 100% Islay 13th Edition was distilled from barley grown on the farm at Kilchoman in 2012, 2013 and 2014, it was then matured for a minimum of 8 years before 44 bourbon barrels were selected for this year's release of bottles. "The 13th Edition is the first release since…
September 11, 2023
READ FULL POST