Featured
European Tour – Luxembourg & Belgium
April 27, 2023

George and I started our week on tour with a 17 hour journey from Scotland to Luxembourg.  I set off at 4am, collected George on my way south and reached Massen in northern Luxembourg at about 9pm that evening.  No drama with the Land Rover or customs checks. A successful first day.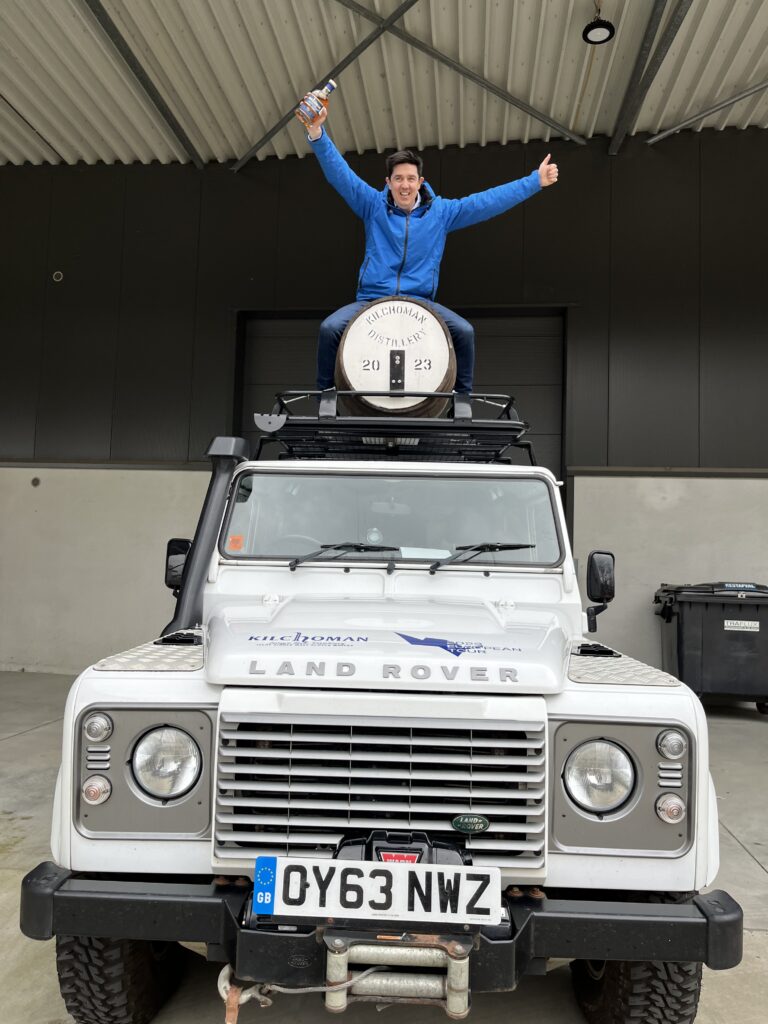 If you've ever been to Massen then you'll know that it is no ordinary whisky shop, we had a great day pouring at the final day of their whisky festival before heading off to Belgium.  During that week, we must have zigzagged across Belgium three or four times.  Did anyone see us on the motorway?? There's a prize for the first person who gets a picture of the Land Rover mid-journey and tags us in the picture!
What was originally planned as short stops to drop some tour bottles during the day, turned into mini-tasting, even if it was 10am.  The evening events were brilliant, loads of enthusiastic whisky lovers, some recently turned-on to Kilchoman and plenty of fully-fledged Kilchoman super-fans.  Everyone loved the whiskies, the tour bottling in particular was a huge hit (so were the Cognac and Fino Matured pre-release samples hidden in the Land Rover… ask Chloe and Carol-Ann if you see them this week).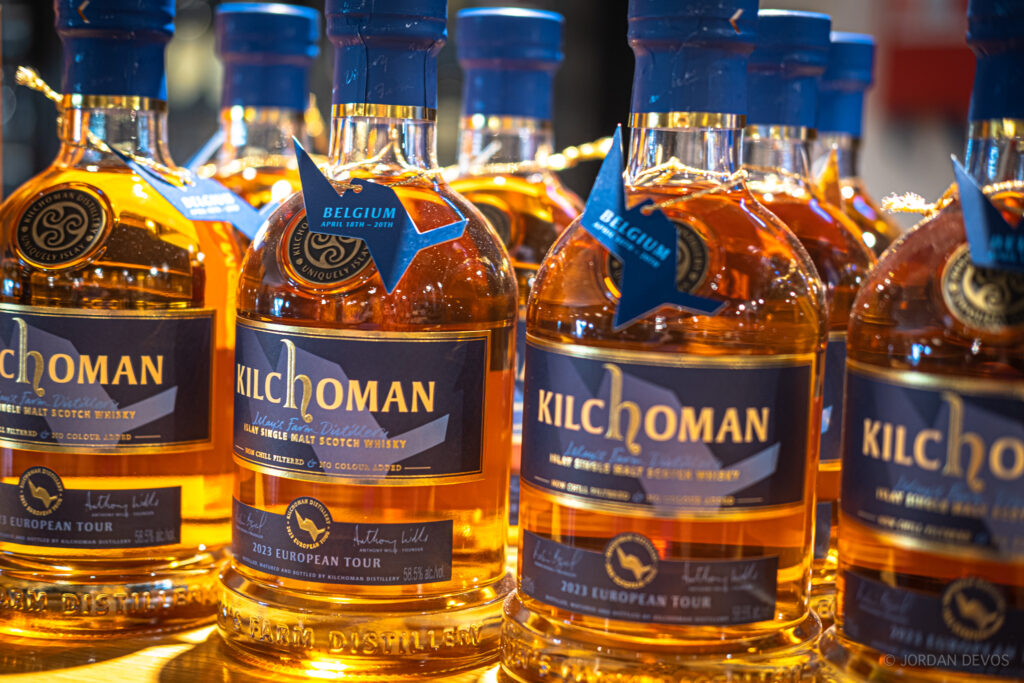 The live calls with the stillhouse team were great with two exceptions…. The time Russel did a tour upside-down and the time one lady took a big drink of what she thought was water which turned out to be our 63.5% new make which took her a little bit by surprise!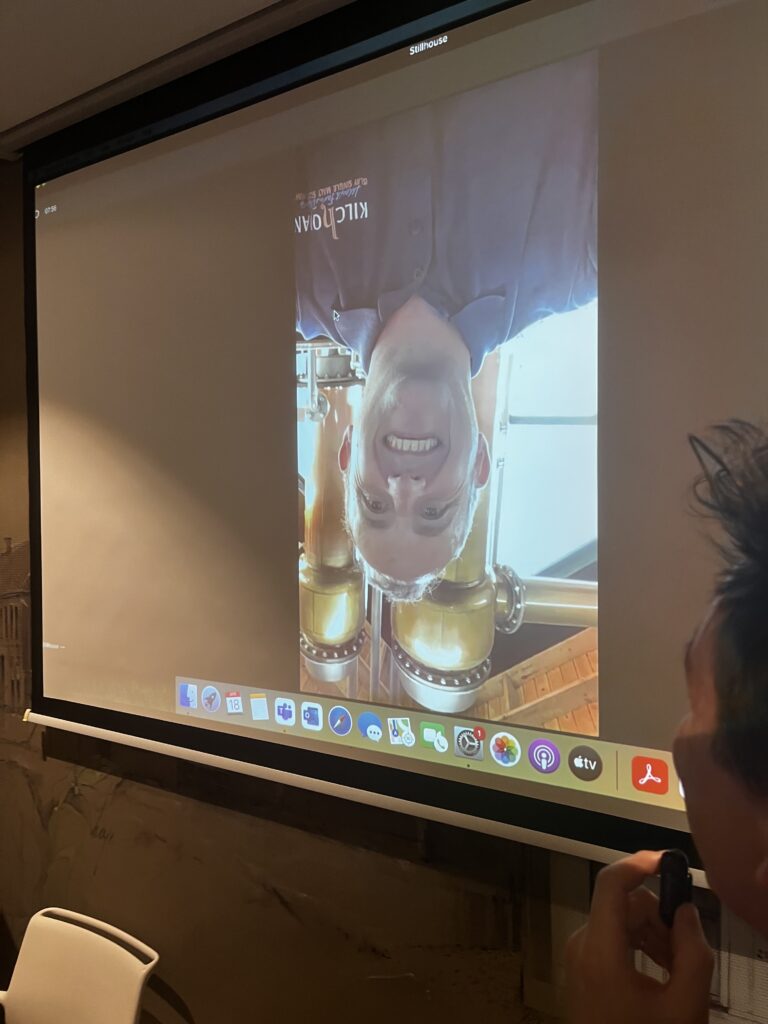 From there we drove north to the Netherlands for three days of events, eventually getting to our changeover point of Frankfurt airport late on Sunday… once we had negotiated the autobahn and a burning lorry in the middle of the highway.
Hartelijk bedankt!  See you next time!
 James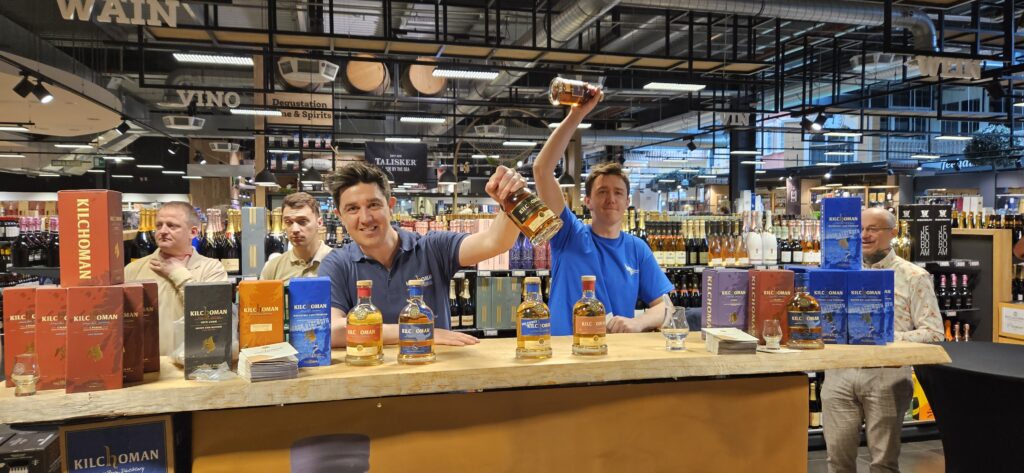 READ NEXT
Featured
The Kilchoman 16 Years Old
This is a proud moment for all at the distillery as we release our oldest global bottling to date. A combination of 21 casks have been maturing for over 16 years, predominantly ex-bourbon barrels with a hint of ex-oloroso sherry, creating a perfectly balanced single malt. With a marriage of…
November 6, 2023
READ FULL POST